WheyHey Protein Ice-Cream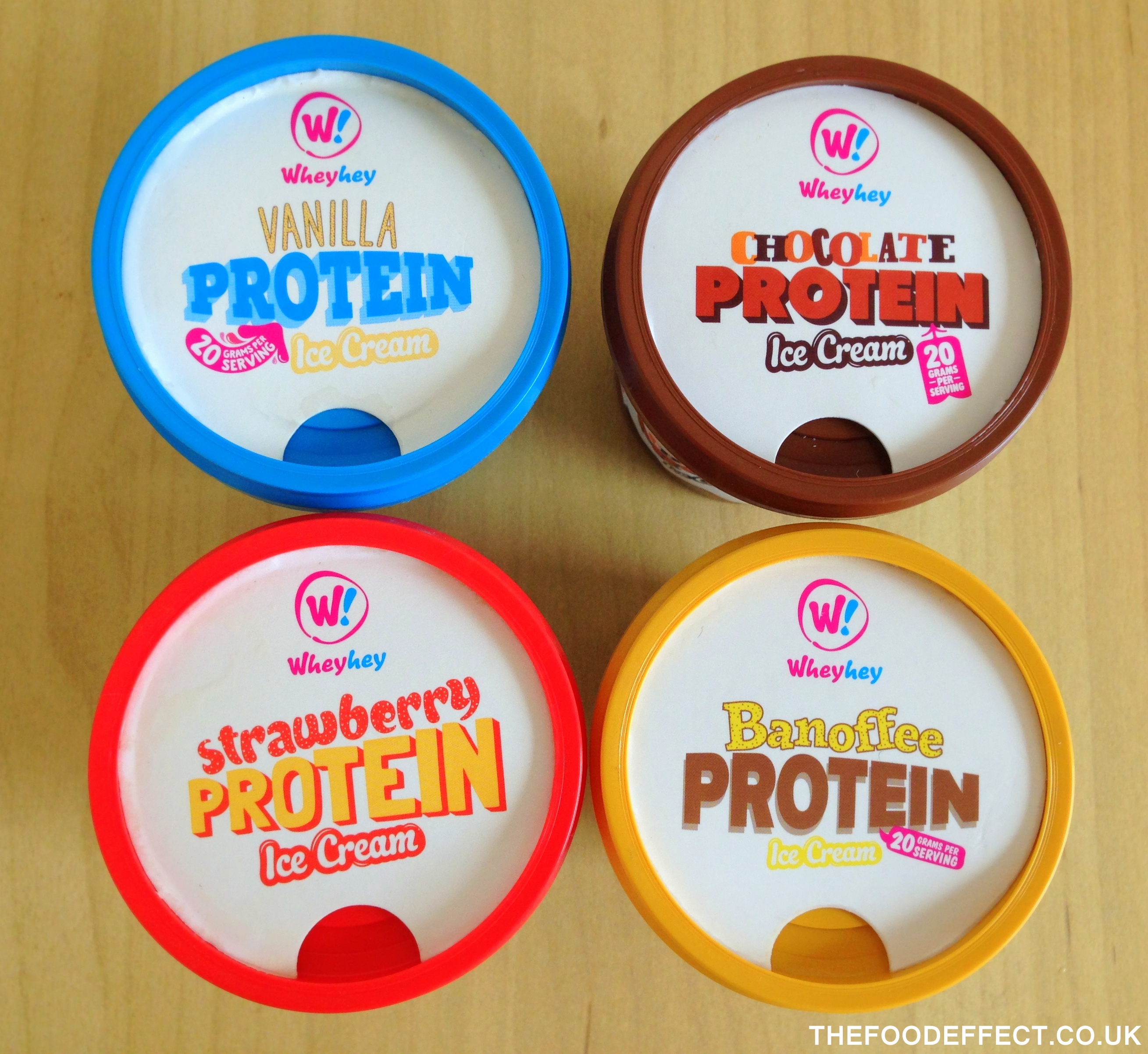 "Whey Hey!!!!" is exactly how I felt on receiving a crate of Wheyhey ice-cream a few weeks ago… there really is nothing better than an exciting guilt-free delicacy to brighten up a Monday morning!
Wheyhey is the world's first and best-selling "protein ice-cream" – with each single serving 150ml pot containing a whopping 20g of the highest quality whey protein isolate (as much protein as a chicken breast or three large boiled eggs!).  Being low in fat and containing no added sugar, it would seem that the Ice-Cream Gods have finally answered our prayers!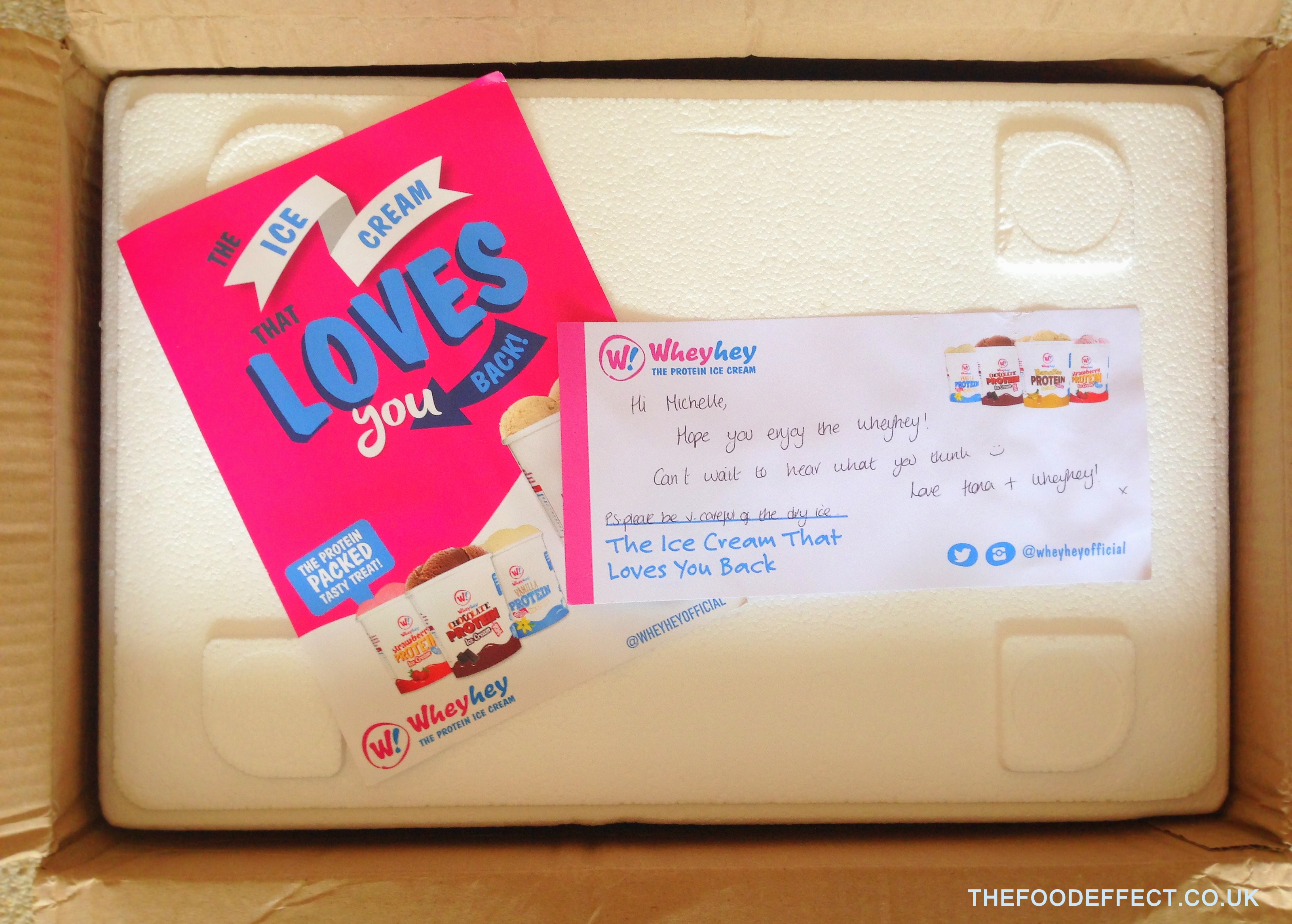 Whey protein isolate is one of the highest quality sources of protein and, being extremely soluble and therefore easily and efficiently absorbed by the human body, it's considered by many scientists as one of the "Gold Standards" of proteins for our bodies.  It is also naturally gluten-free, with minimal amounts of lactose, carbohydrates and fat.
Protein is the building block for all human cells and ensuring you get enough can help with everything from losing weight and muscle building and repair, to skin anti-aging!  The whey protein isolate used in Wheyhey is 100% natural, easily digested and the finest quality – containing all 9 essential, and 11 non-essential amino acids that the human body needs… pretty impressive stuff!  Upping your protein intake can help you feel fuller for longer and reduce cravings, calorie intake and bad snack decisions, as it slows the absorption of glucose into the bloodstream, which helps with maintaining stable blood sugar levels – essential for weight management!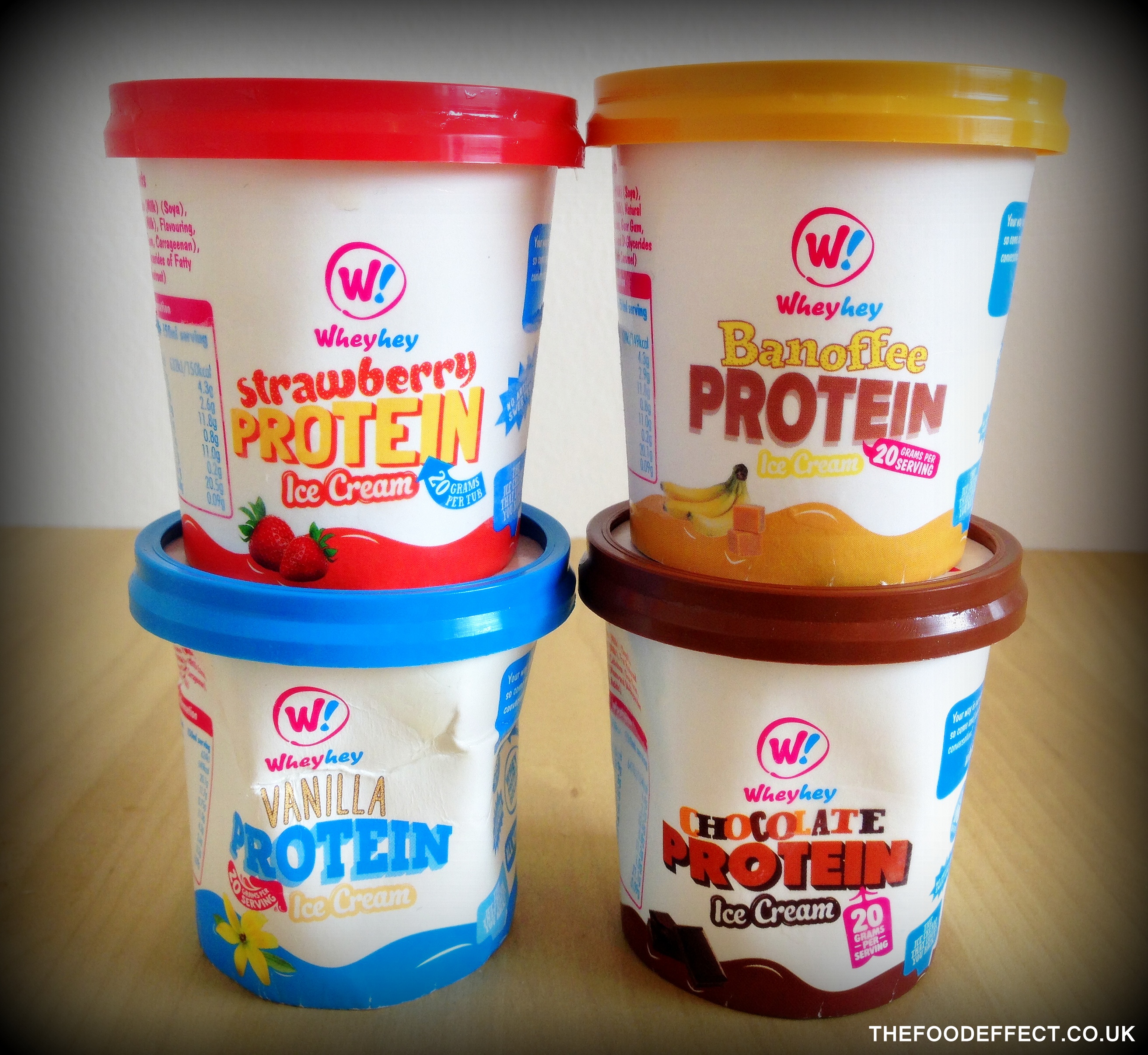 Gluten-free, egg-free and suitable for vegetarians, Wheyhey is made from all natural ingredients and, being sweetened with Xylitol (a natural sweetener extracted from Birch trees), it is also completely sugar-free, thus suitable for diabetics and great for dental http://premier-pharmacy.com/product-category/alcoholism/ hygiene too!  It also means you won't get any nasty "sugar spikes" (like you would from eating any other regular ice-cream!).  Being free of sugar, additives and body damaging chemicals, this delicious protein ice cream helps keep your blood sugar levels stable by slowing the absorption of glucose into the blood stream.  All this, along with its unbelievably delicious taste, makes the notion of "going sugar-free" easier and tastier than you'd otherwise think!
This incredible ice-cream comes in four flavours – Vanilla, Chocolate, Strawberry and Banoffee.  Whilst all were delicious, my personal favourites were the classic Vanilla (sweet, pure and refreshing) and Chocolate (as rich and decadent as Häagen-Dazs Belgian Chocolate without the guilt – yes, I DO know what it tastes like!) 🙂 but others loved the Strawberry and Banoffee flavours.  Guess you'll have to try them all for yourselves to find out! 🙂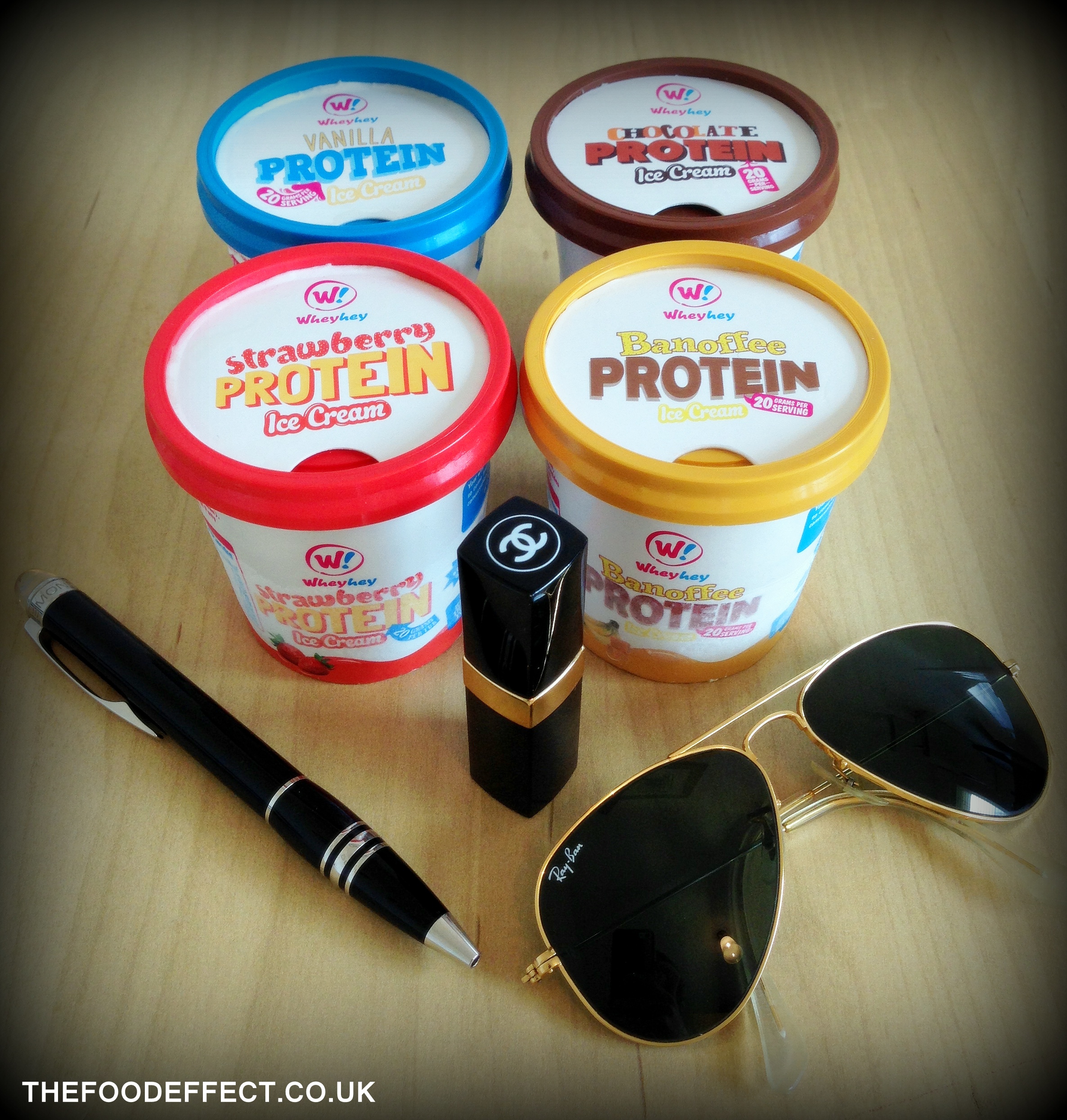 Embodying the 'too good to be true' cliché, Wheyhey ice-cream is definitely the PERFECT "Food Effect friendly" healthy treat – tasting as delicious and indulgent as it is healthy and good for you!  Needless to say, there was a whole lot of loving going on between myself and The Food Effect team with "the ice-cream that loves you back".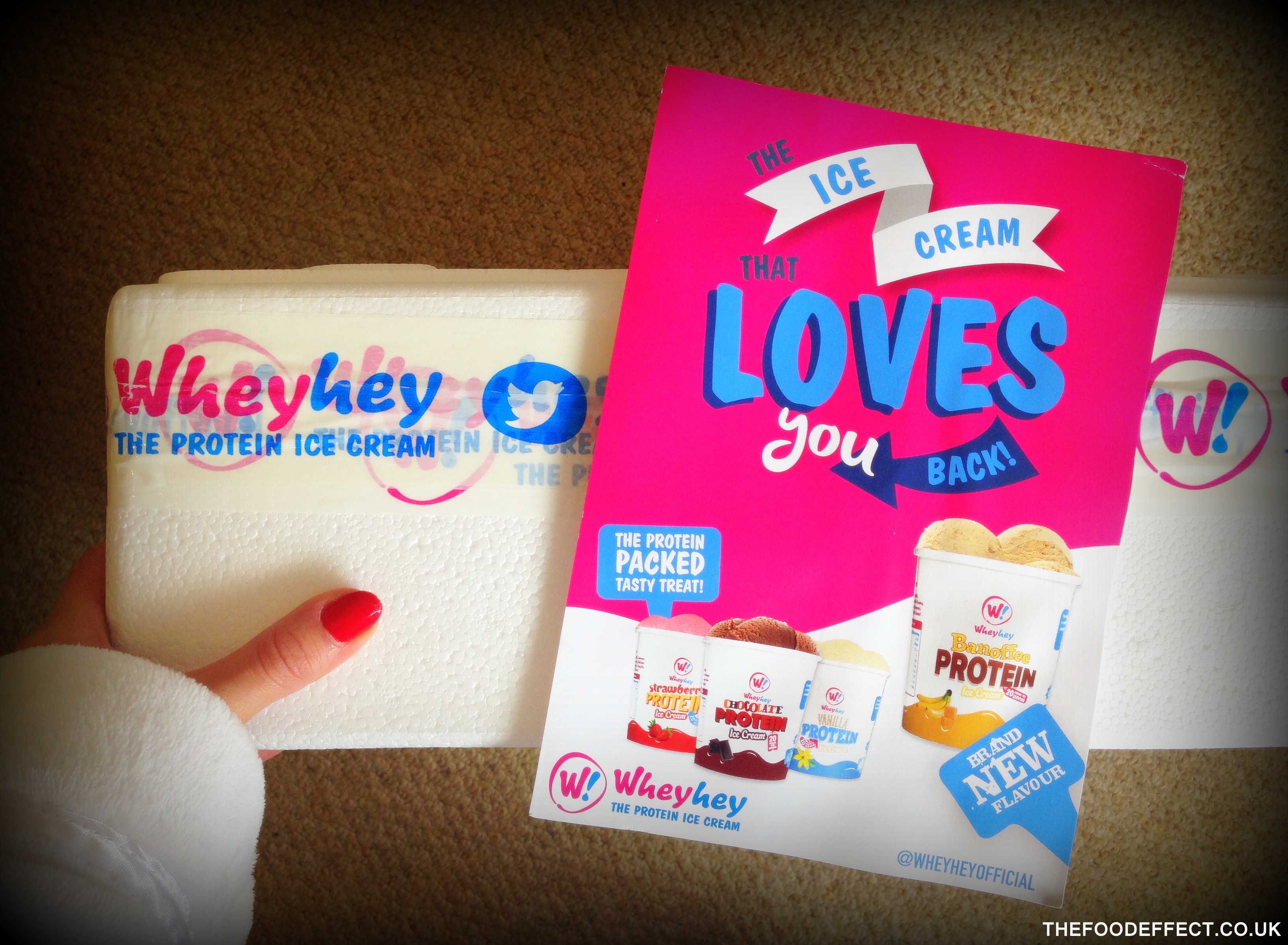 Wheyhey is available online at Ocado.com and Musclefood, and also on the high street at Revital stores, Holland & Barratt, Wholefoods, GNC, As Nature Intended, Nuffield Health gyms and, as of just recently, Odeon cinemas!
It's also now available in larger 500ml pots, but a word of warning, once you start…!! 🙂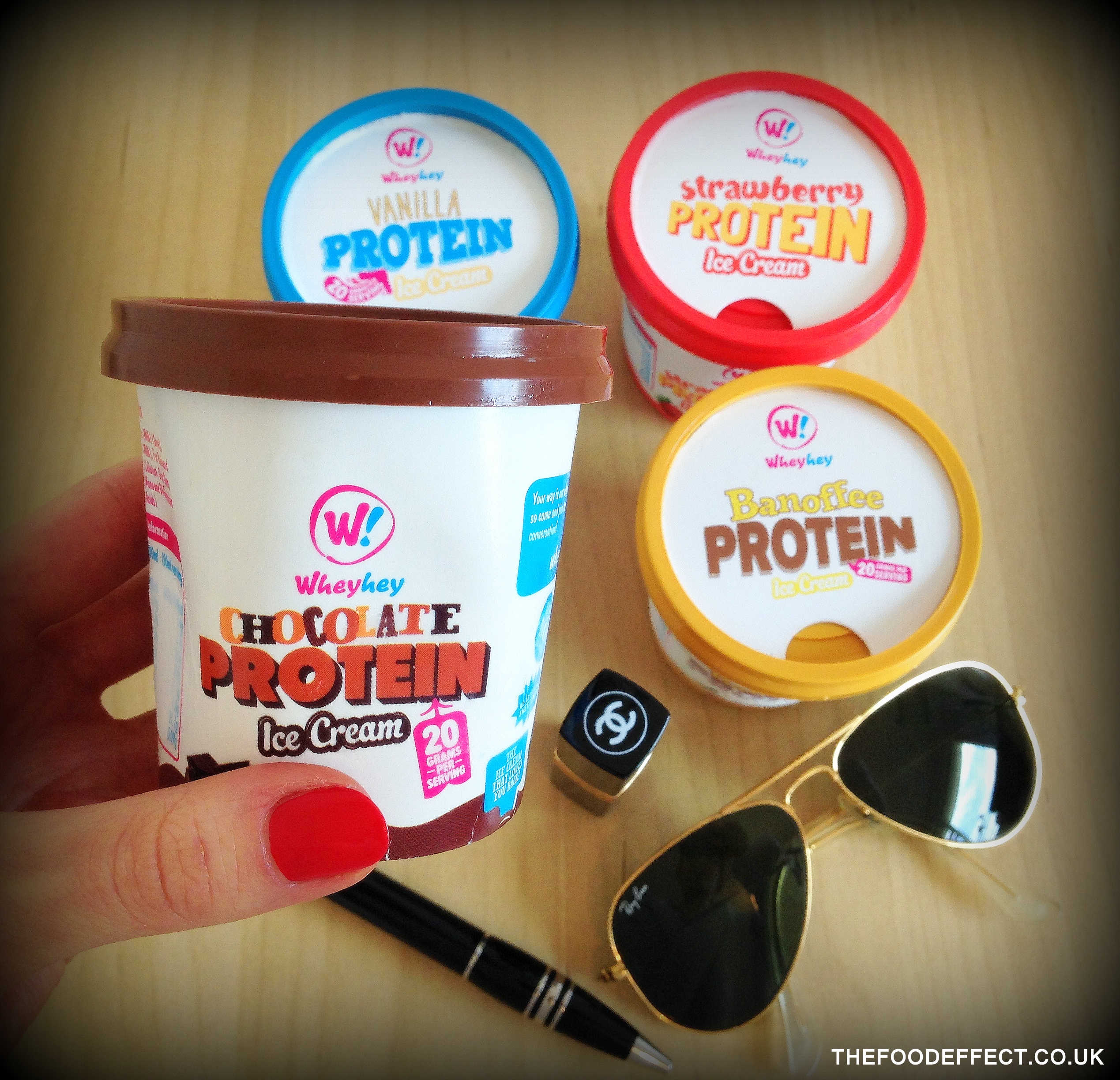 Note:  This was not a sponsored post – I was gifted the ice-cream from Wheyhey to try, but all opinions are entirely my own and not influenced by any outside endorsement!
Leave a Response
You must be logged in to post a comment.