Avocado and Sun-Dried Tomato Salad with Roasted Corn and Cashews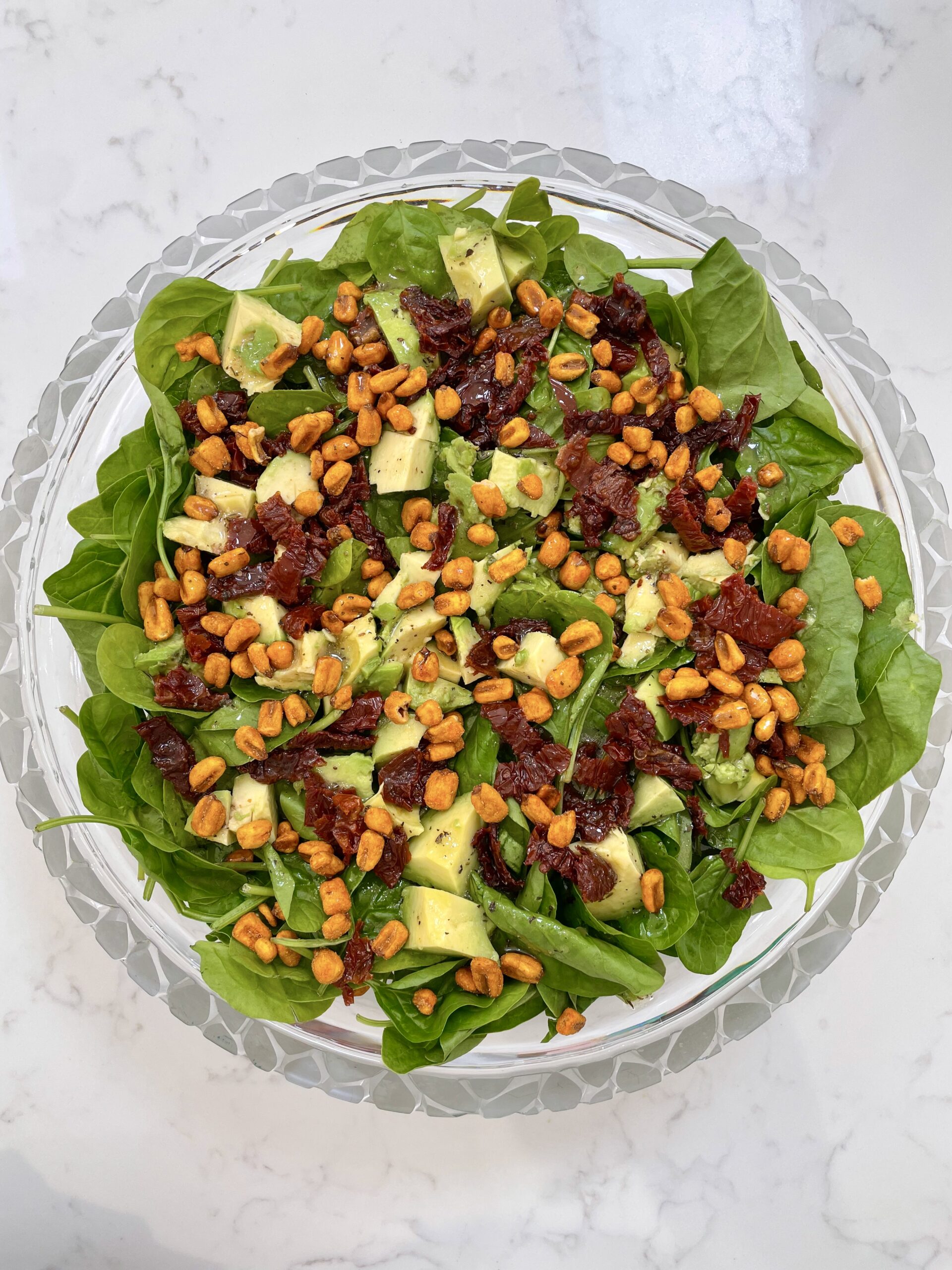 Nothing beats a colourful vibrant salad!
I'm a creature of habit when it comes to my own day-to-day eating, and could eat the same standard combos on repeat! But I love trying new things and experimenting with ideas when entertaining – this creation born out of my head, did not disappoint!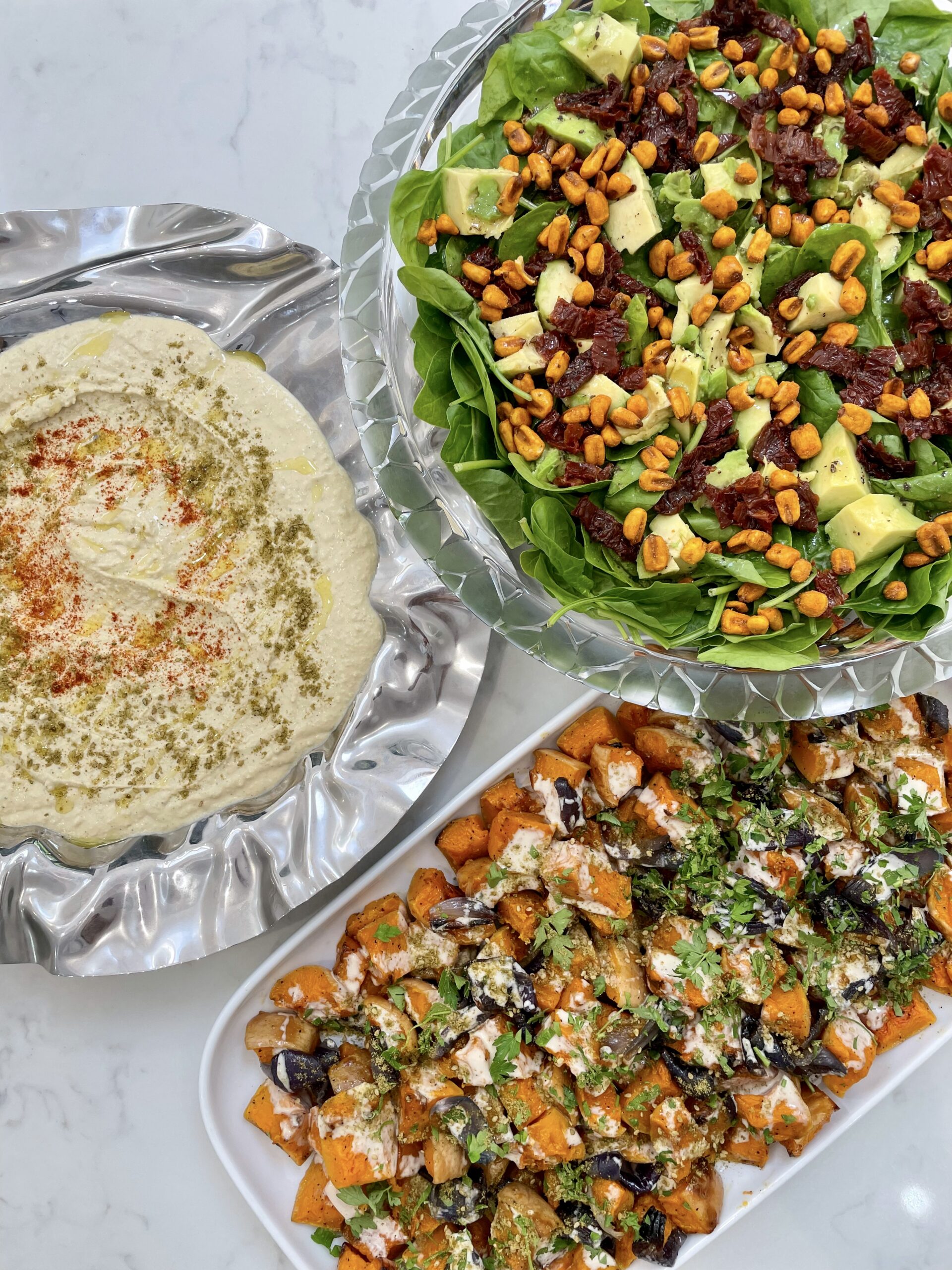 It looks so gourmet, but could not be easier to put together! It's also so versatile – perfect alongside chicken, fish, a vegetarian meal or top it with some feta (or any protein of your choice) and you have a complete meal.
Feel free to switch up the nut too – don't have any cashews? Roasted salted almonds or pecans would be delicious too! P.s. I actually forgot to add the nuts until after I took the pics 🤦🏻‍♀️ but roasted salted cashews were added after.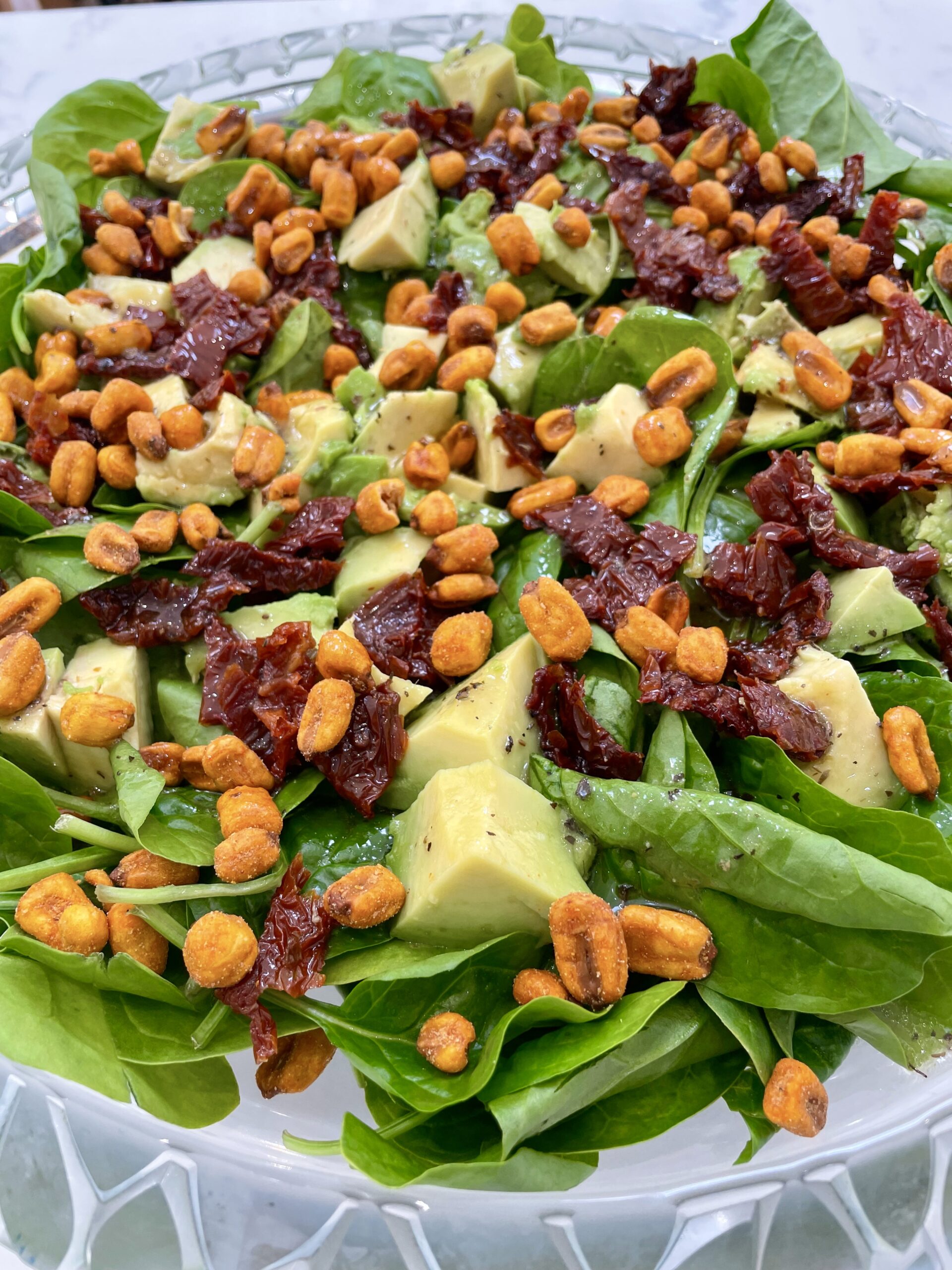 Recipe
Serves 6 
Salad Ingredients:
1 large bag (250g) fresh spinach leaves (or any mixed salad greens)
2x ripe avocados, diced
1/4 cup sun-dried tomatoes in oil (I use Providence Deli brand), thinly sliced
1/3 cup roasted salted corn (I use "Love Corn" brand BBQ flavour)
1/3 cup roasted salted cashew nuts
Dressing ingredients:
1/2 cup Extra Virgin Olive Oil
1/4 cup apple cider vinegar
1/4 tsp. garlic powder
1/4 tsp. dried thyme
1/4 tsp. dried basil
1/2 tsp. fine sea salt
1/8 tsp. black pepper
1 Tbsp. agave syrup
Instructions:
Combine dressing ingredients in a large airtight jar. Shake or whisk together well. Add spinach leaves / salad greens to a large shallow dish. Top with diced avocado, sun-dried tomato slices, roasted corn and cashew nuts. Pour dressing on top when ready to serve. Toss well to coat and enjoy! x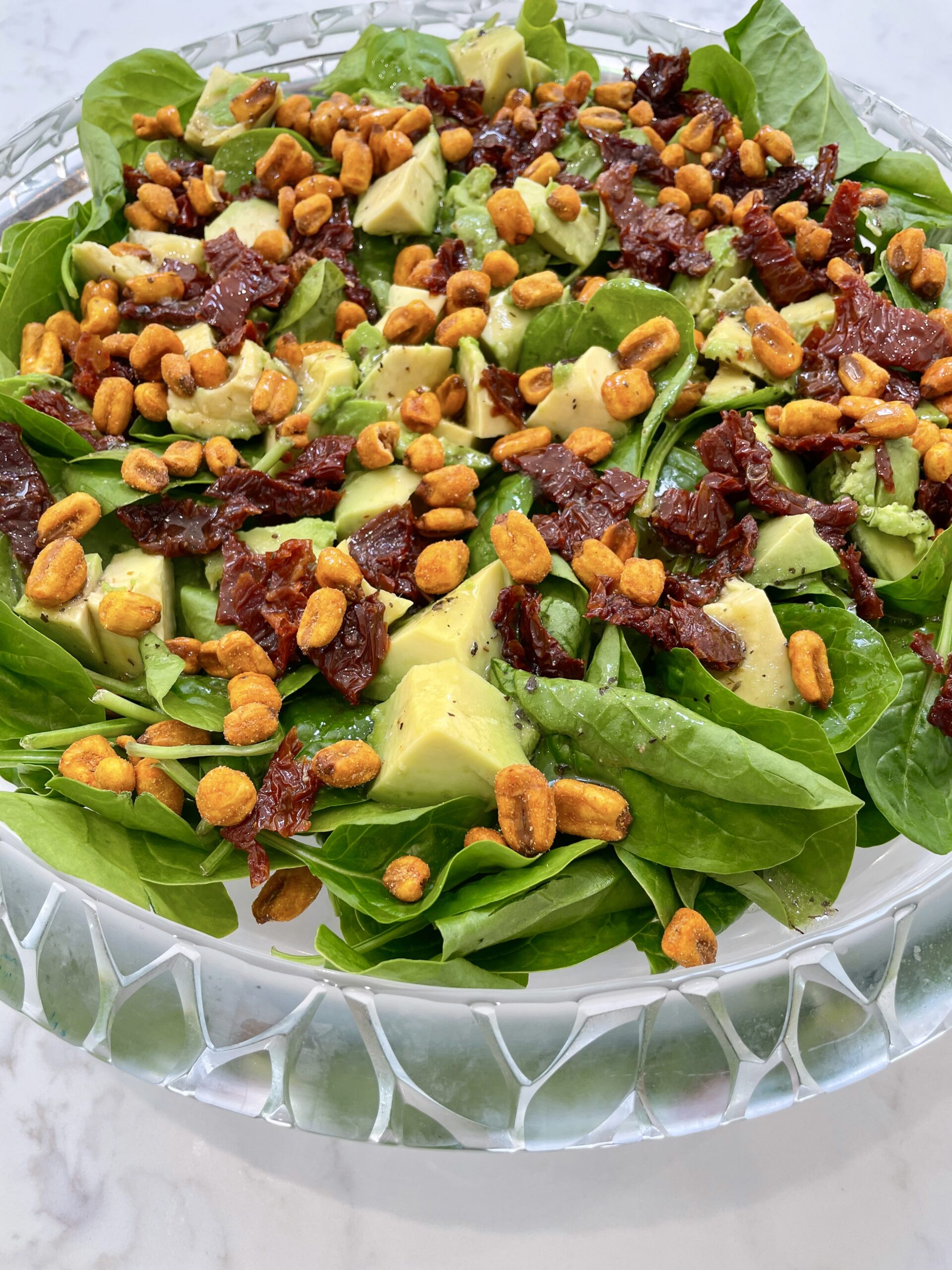 Comments are closed.