Better Than Store-Bought Easiest Ever Protein Balls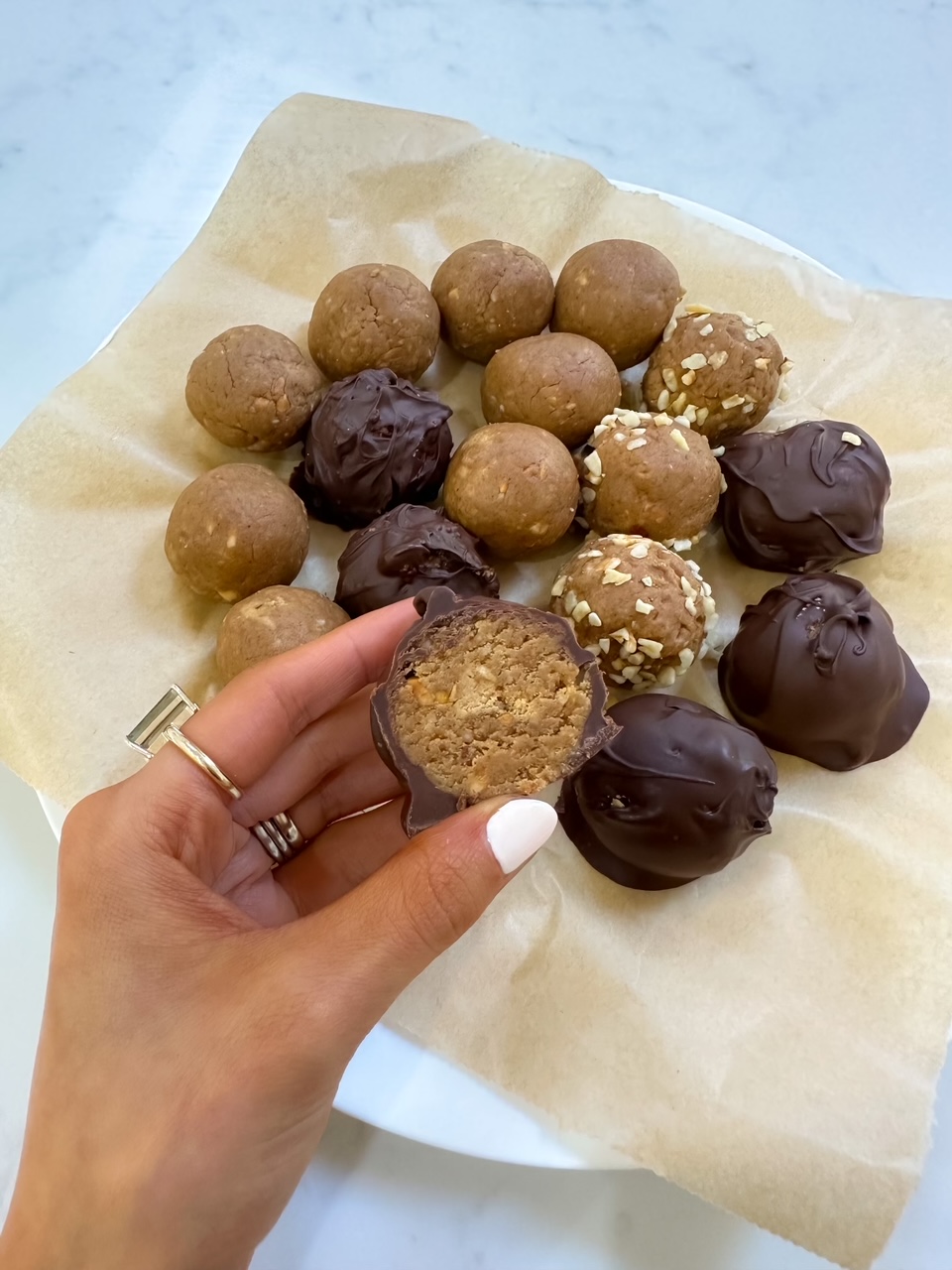 Whilst I love a few kinds of packaged protein balls – if you're having them every day, it can lead to a rather expensive snacking habit!
So I went about creating my own version – that are just as delicious, FAR more economical & FAR healthier too! They couldn't be EASIER TO MAKE… no-baking, no blender – just minutes to come together!
Nutritionally these couldn't be better thanks to Garden of Life Protein Powder, that I've been using for years!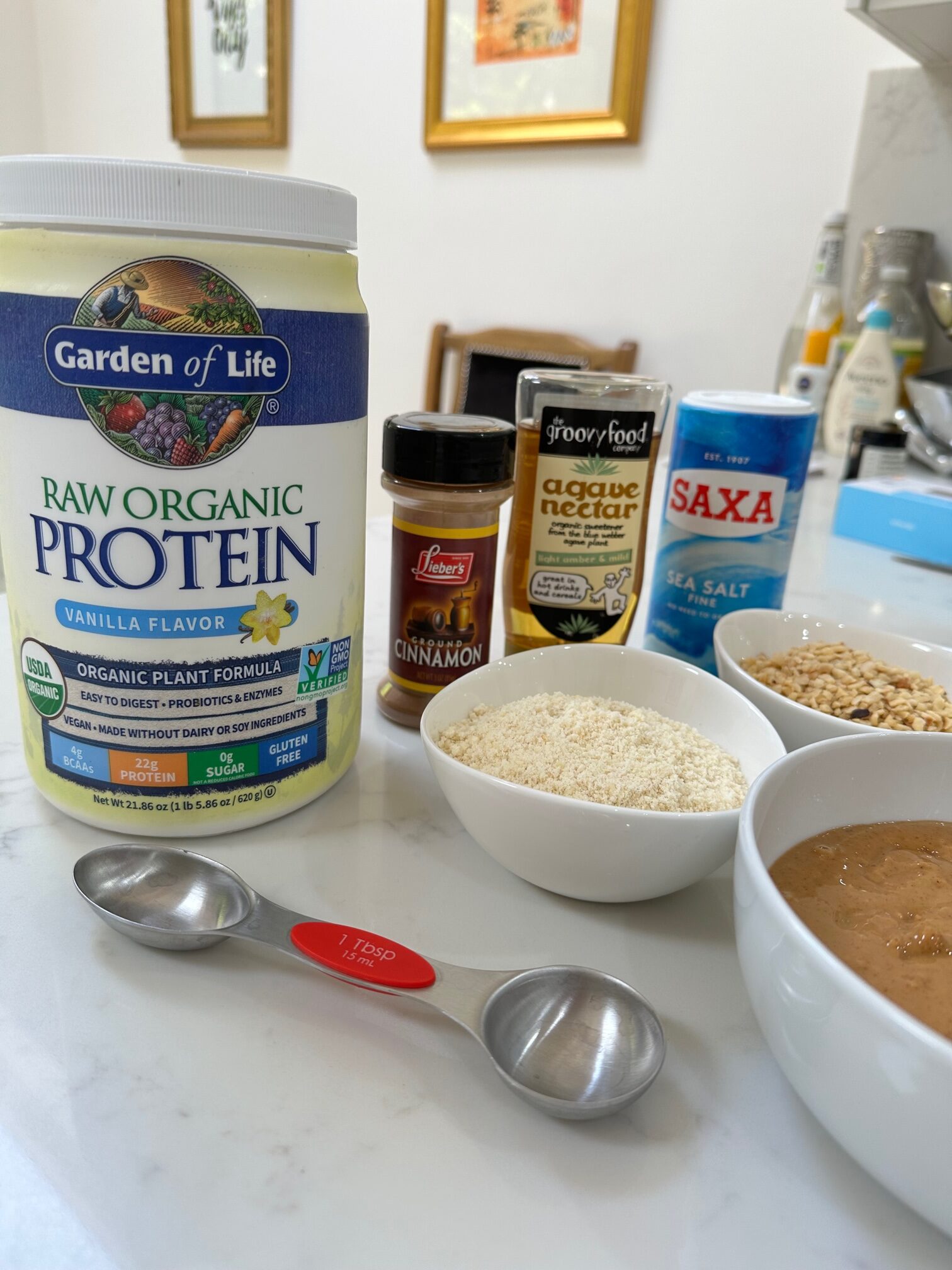 Made from ALL NATURAL ingredients, it's vegan, kosher, non-GMO, loaded with vitamins, minerals & even probiotics.
These balls have NO refined sugar, are packed with PROTEIN, FIBRE & HEALTHY FATS – to keep you full & satisfied for hours!
You can say goodbye to any junk food cravings with a batch of these on hand!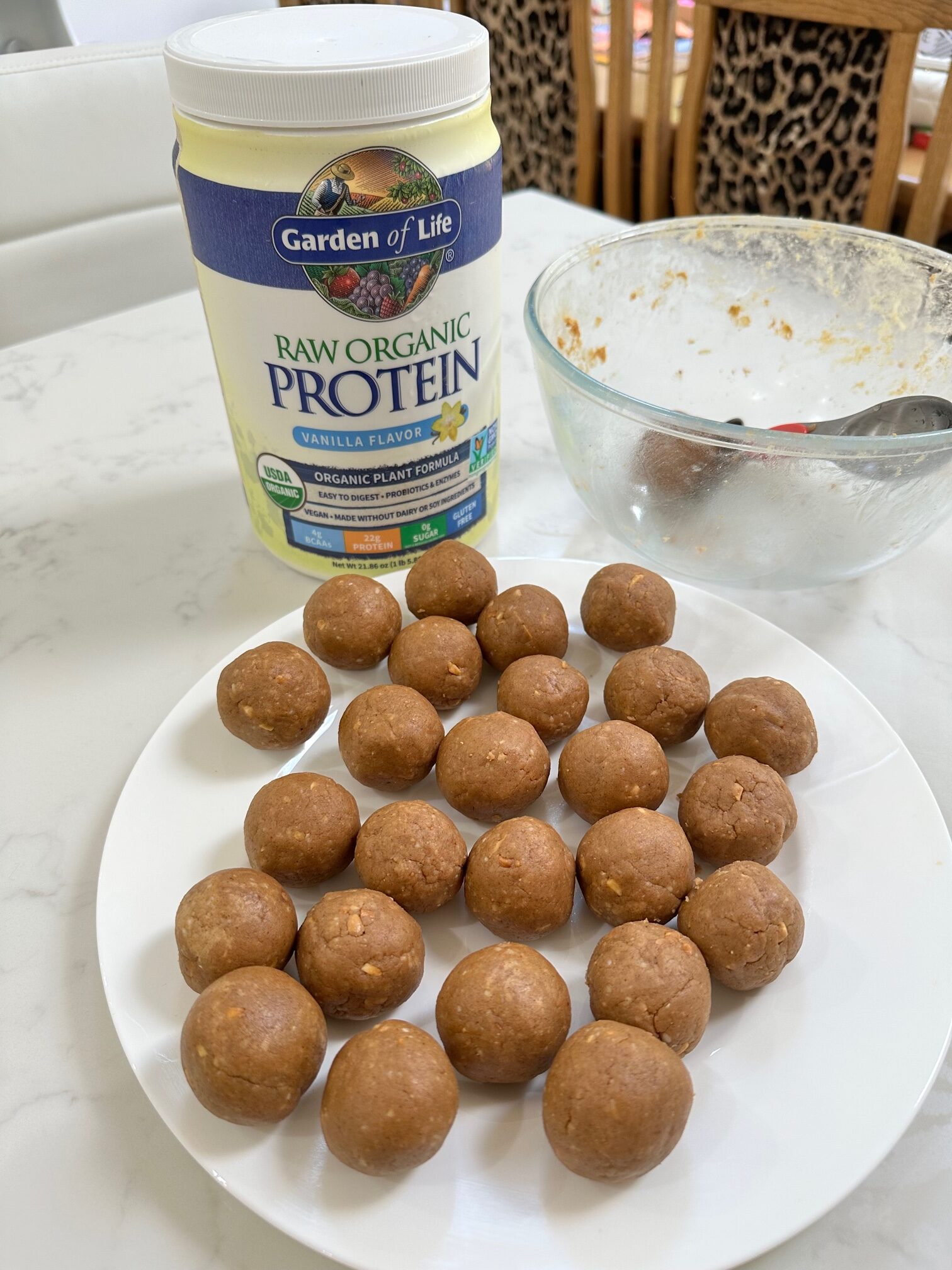 And once you have your protein powder, you can make these again & again, saving so much money on packaged snacks in the long-term! And trust me, you'll get addicted!
RECIPE (watch me make them on Instagram HERE)
Makes around 26 balls
90g plant based protein powder (vanilla or vanilla chai, or any preferred flavour)
90g ground almonds
420g natural crunchy peanut butter
5 Tablespoons agave syrup
½ tsp. cinnamon
¼ tsp. salt (if peanut butter is unsalted)
Splash of almond milk (as needed for consistency)
Optional: finely chopped roasted hazelnuts or melted dark chocolate (to coat)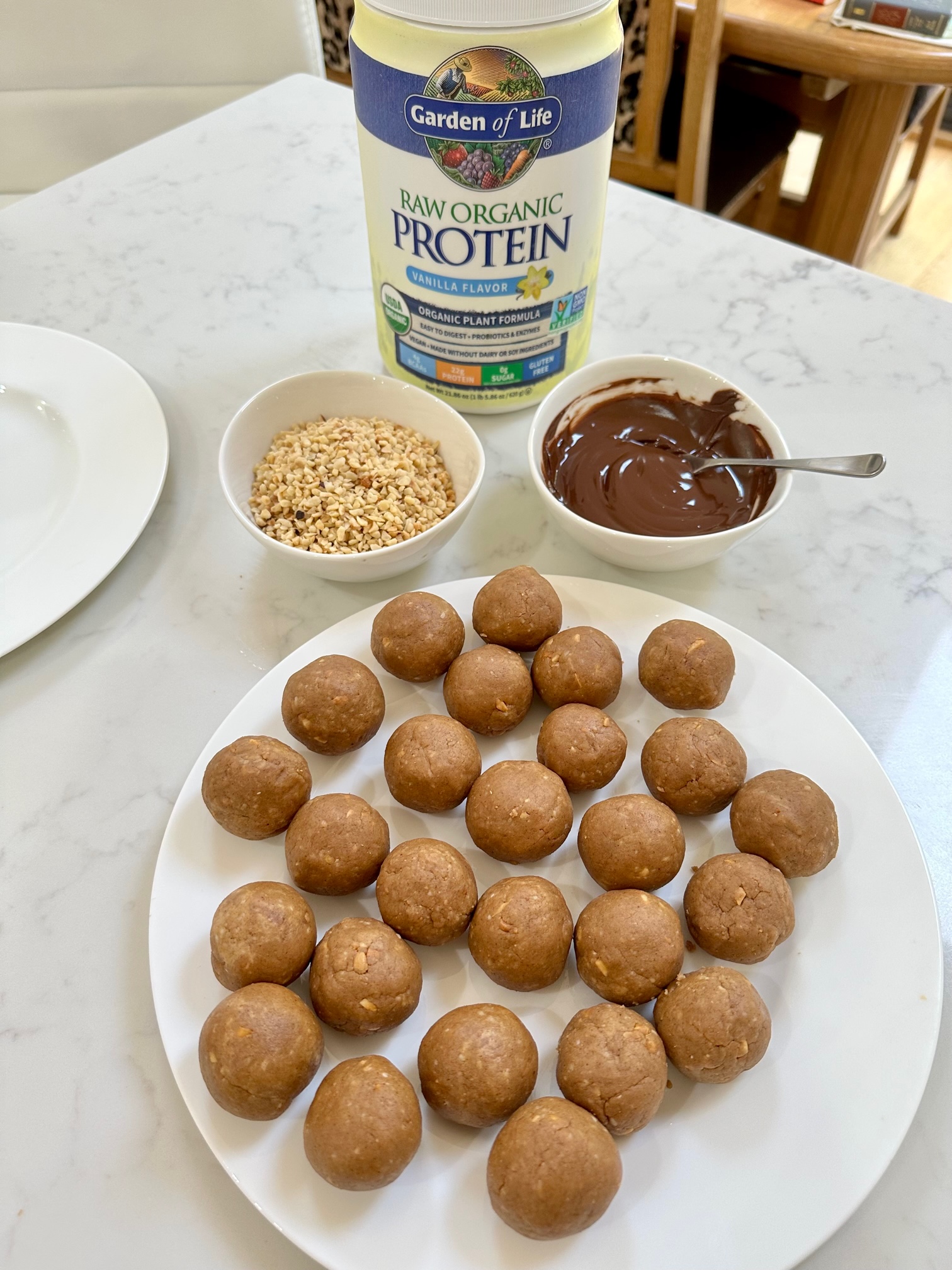 Mix all ingredients (apart from the chopped hazelnuts or dark chocolate) together in a large bowl. Add almond milk a splash at a time until cookie dough consistency is achieved (use your hands to mix!) You'll get a good arm workout! 💪🏽
Shape the mixture into balls (~2 Tbsp. each in size). Coat them in melted dark chocolate (highly recommend!), or roll them in roasted chopped hazelnuts (optional) or leave as is. Place onto a baking tray or large plate in the fridge for at least an hour to firm up. Store in the fridge or freezer. Best eaten chilled from the fridge. Enjoy!! 😘💚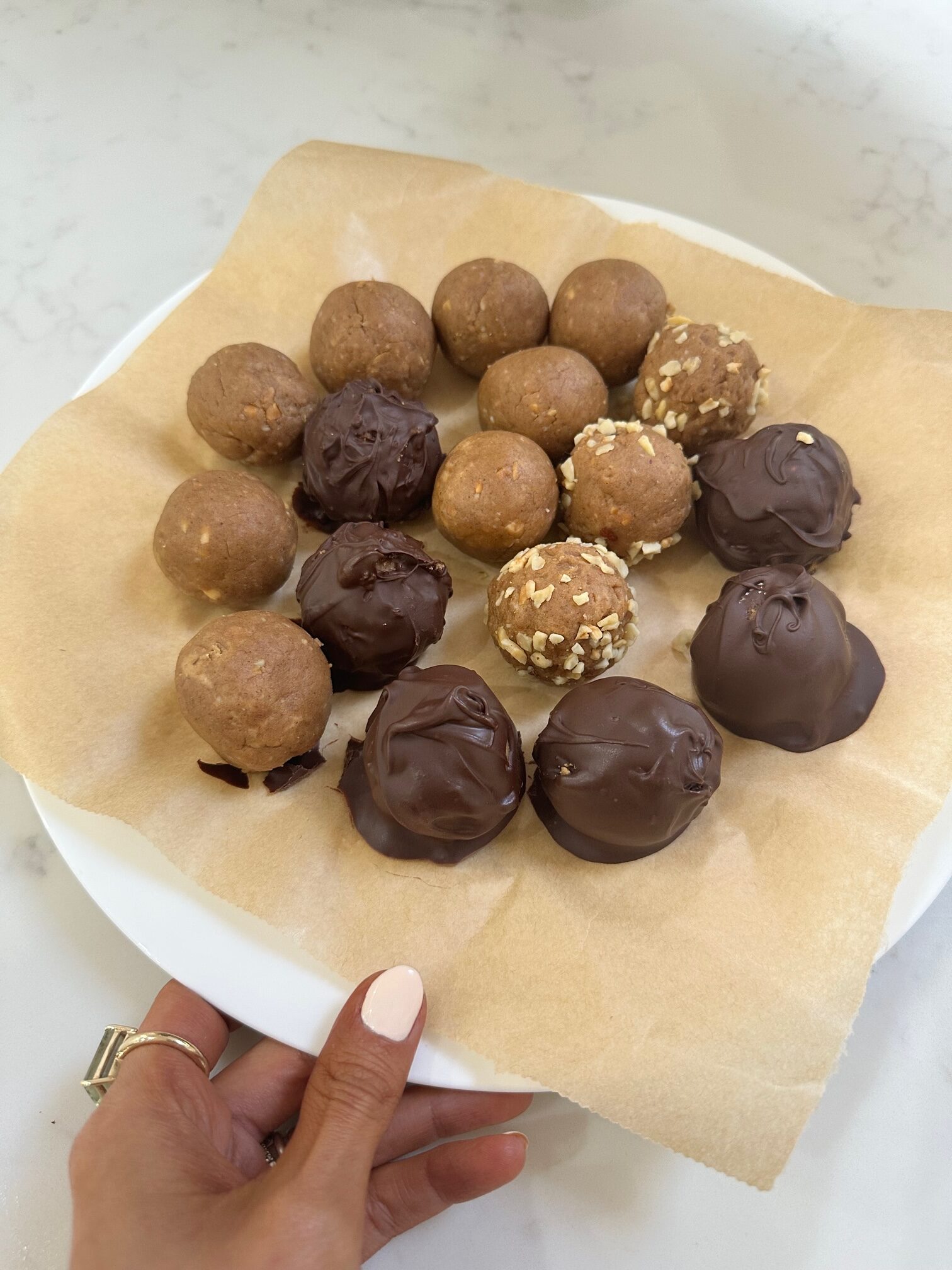 Comments are closed.