Blueberry Bliss Protein Shake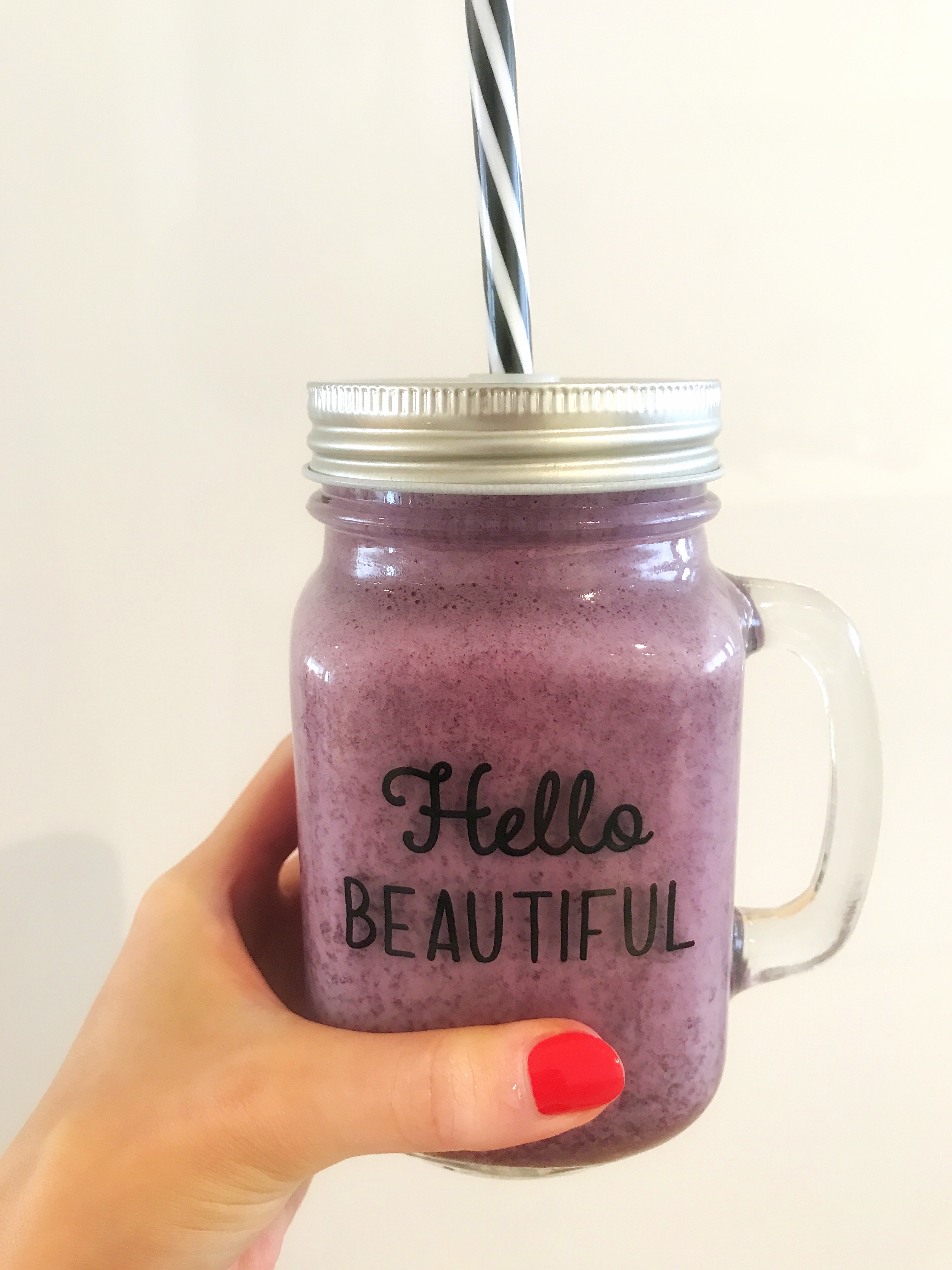 Life is like a smoothie – you get out what you put in!  And with this recipe, which is packed full of protein, anti-oxidants, calcium & plant-based goodness – without any refined sugar or fat – you'll be getting a delicious treat that is not only low in calories but rich in goodness, too.  If only everything else in life was as easy, hey?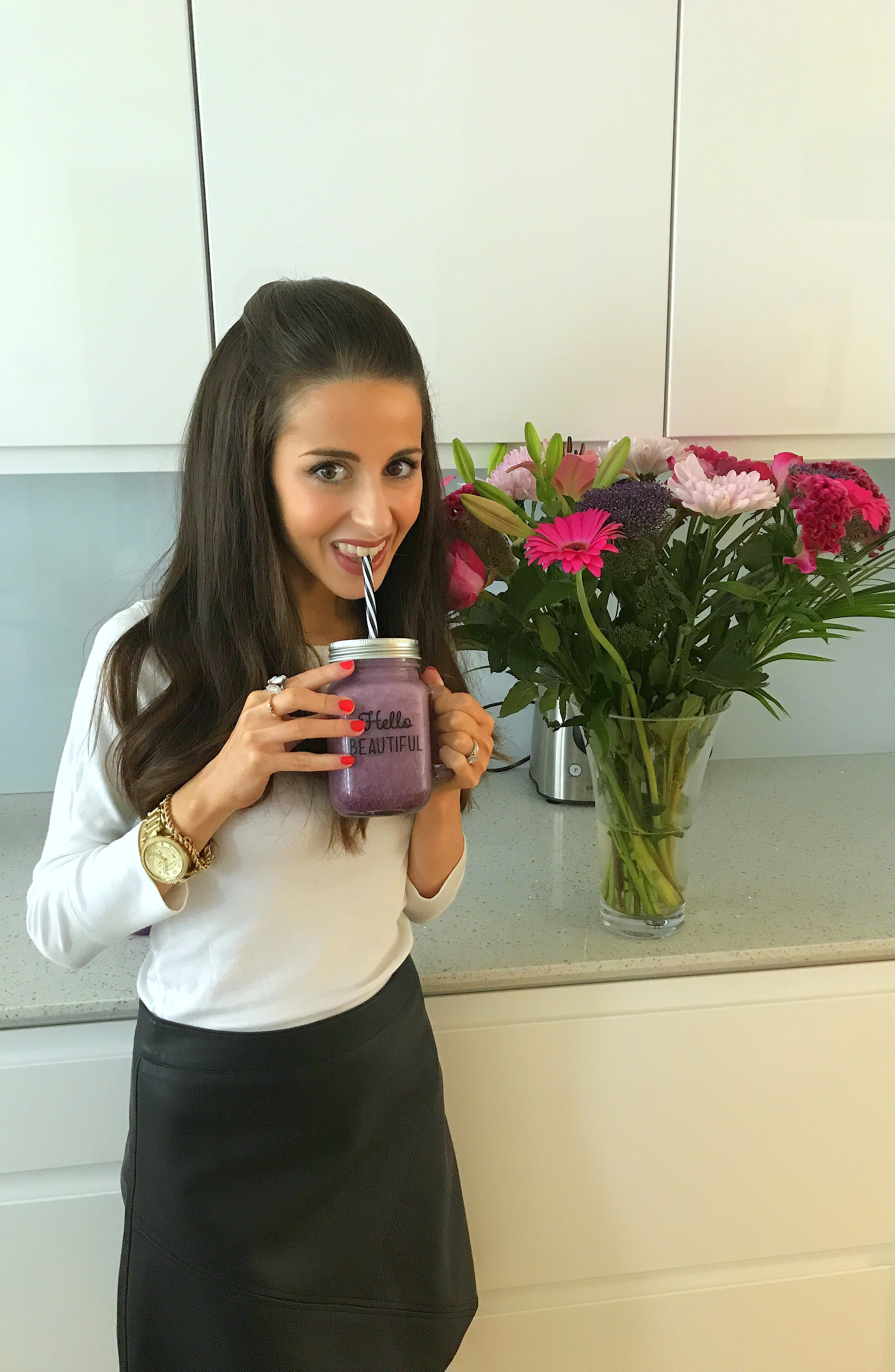 Being the main ingredient, blueberries deserve a special mention.  An excellent source of anthocyanidins (compounds which exert exceptional antioxidant activity), which means this tiny, unassuming fruit is packed with health benefits, it's no surprise they're known as a "superfood!  In fact, when researchers at Tufts University analysed 60 fruits and vegetables for their antioxidant capability, blueberries rated the highest!  They are also a good source of Vitamin C, fibre, manganese, the anti-oxidant Vitamin E and riboflavin.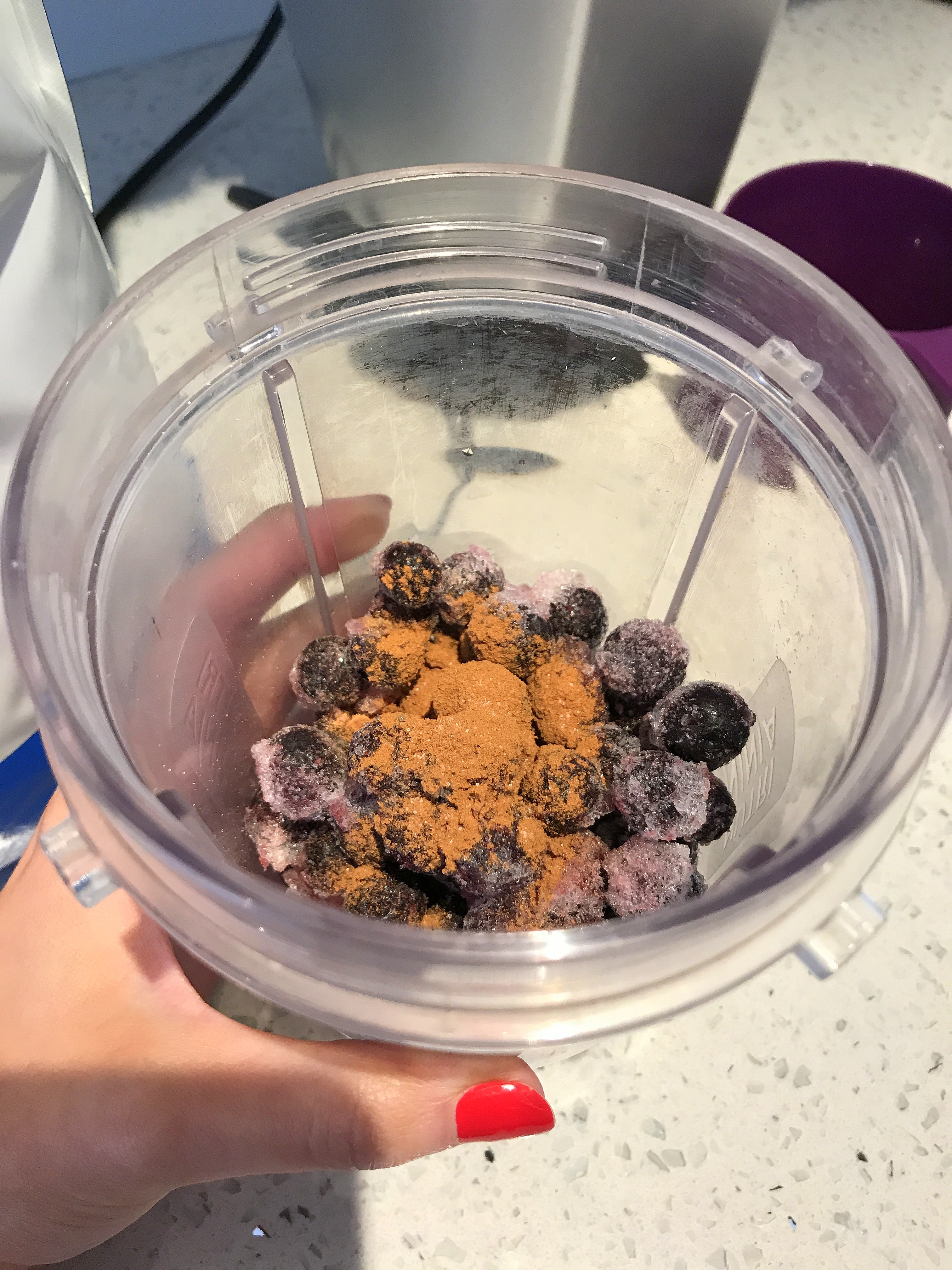 My Protein Impact Whey Protein powder, the other main component of this recipe, is my go-to ingredient.  Officially certified as one of the best protein powders on the market, it comes in such a wide range of mouthwatering flavours (all completely sugar-free AND kosher!) that you simply won't know which to choose first (have a browse on their website)!  I love Maple Syrup and Blueberry Cheesecake flavours, but all are delicious.  Created with premium whey, pharmacy it's packed with an impressive 21g of protein per serving, delivering the protein you need from a high-quality source.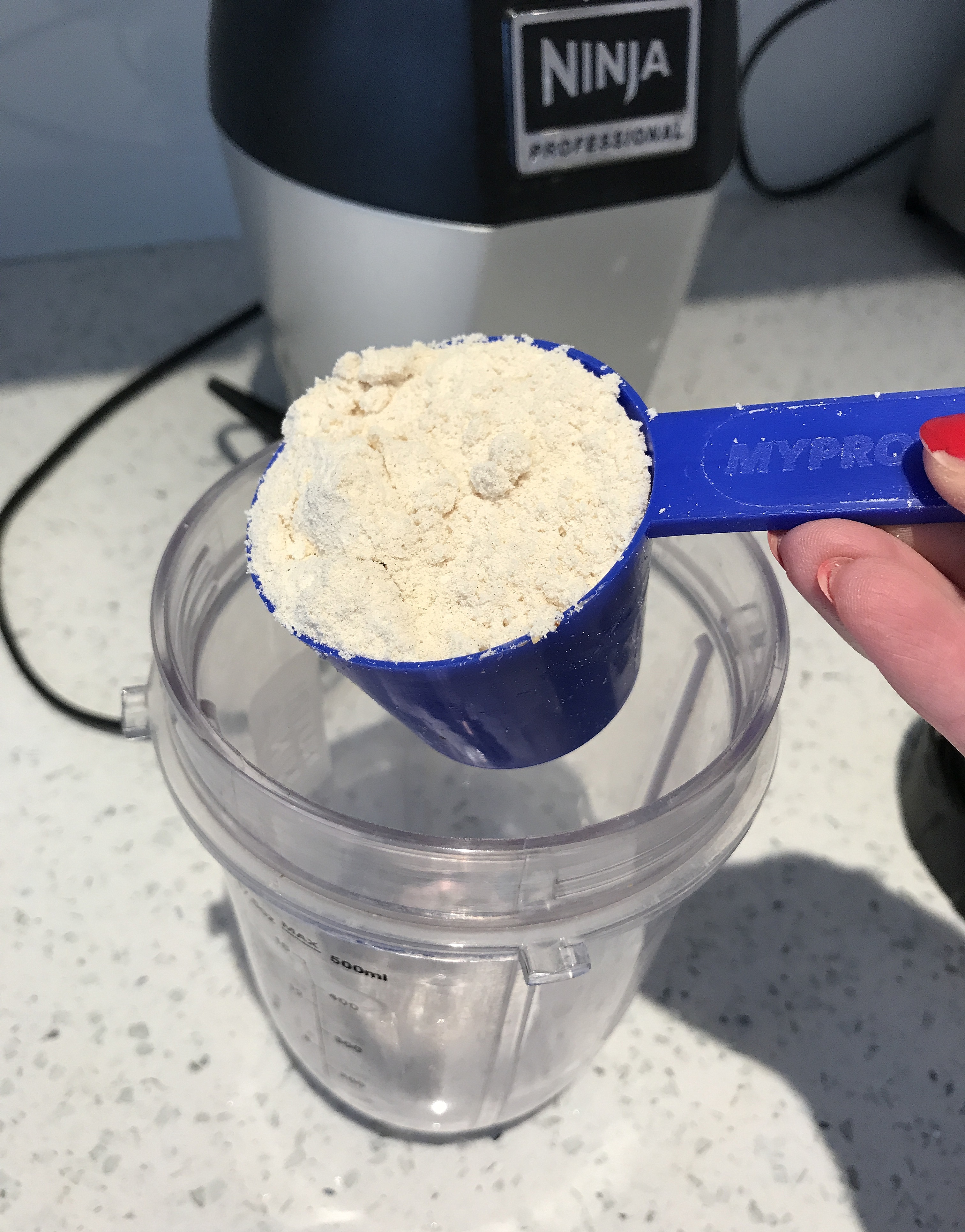 With just 1.9g of fat and 1g of carbs per serving, whey protein is the perfect way to support all your training and health goals, making sure you're getting the amount you need, each and every day.  Plus, at just 103 calories per serving, it's perfect for everyone – whatever your fitness and weight loss goals.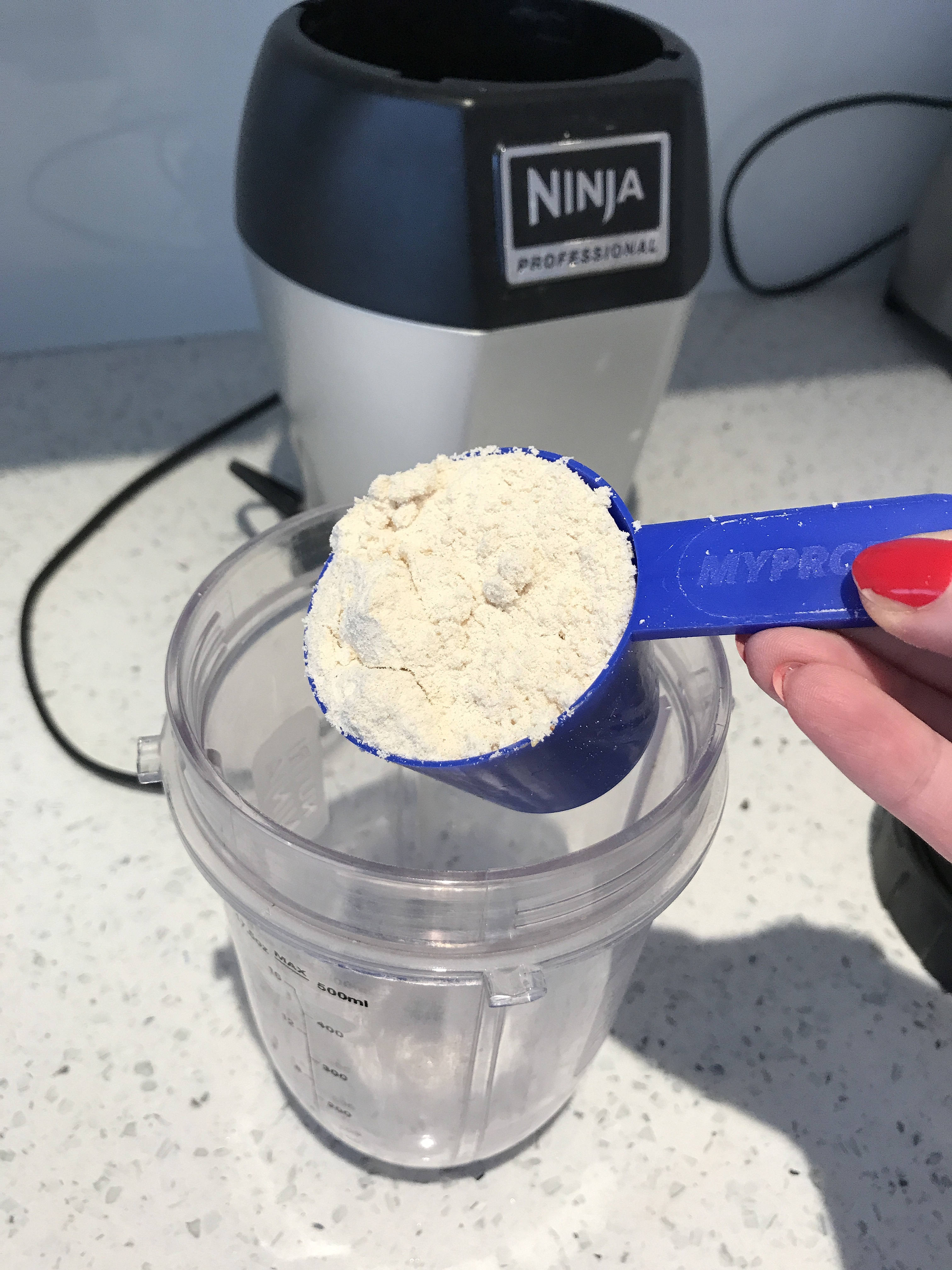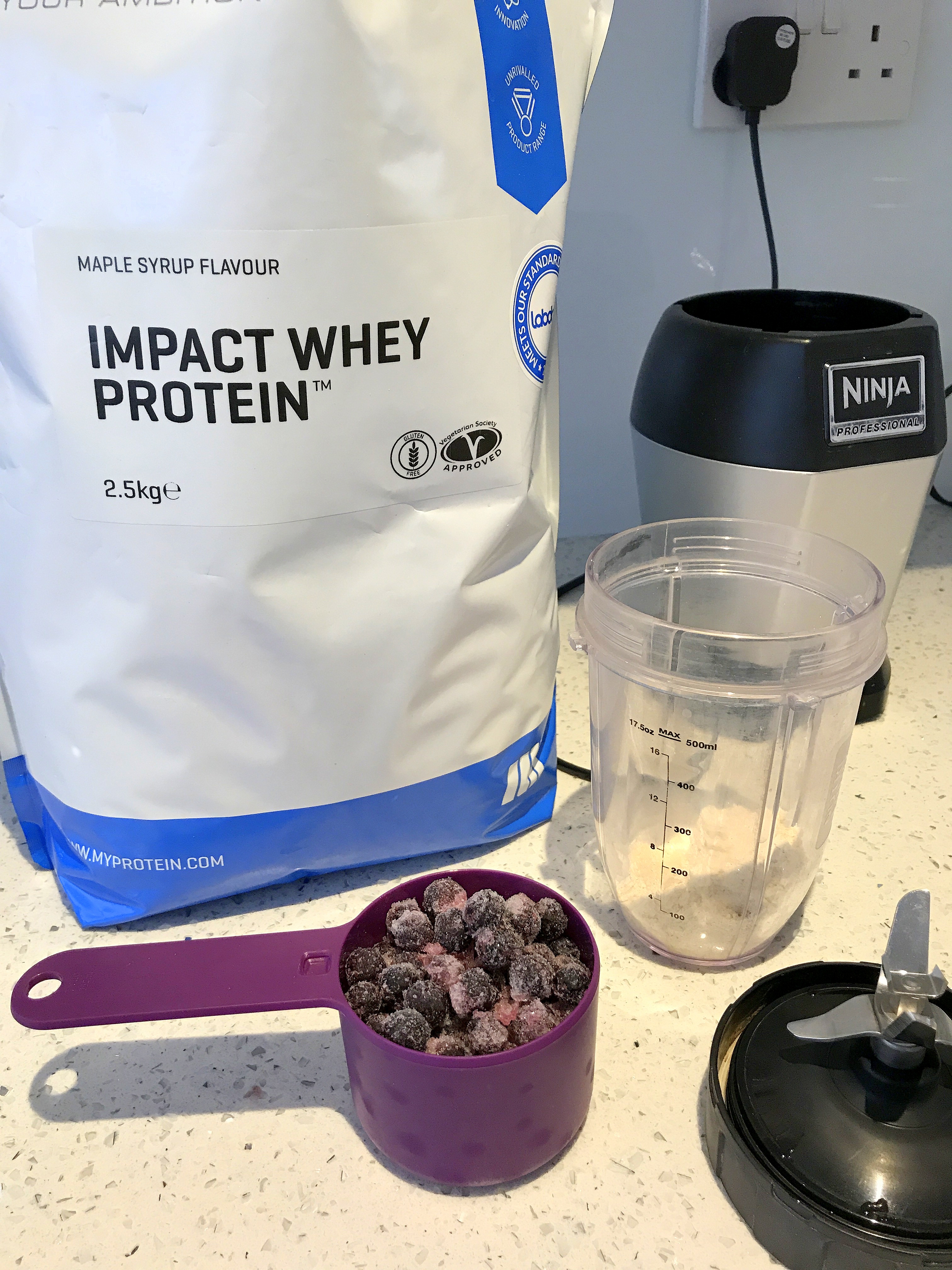 You can enjoy this decadent tasting smoothie (that tastes like a purple milkshake) without the guilt or any damage to your waistline.  It makes a perfect light yet filling breakfast (with a piece of toast or something alongside it), or mid-afternoon snack.  With over 20g of protein, it would also be an ideal post-workout snack!  Whichever way you choose to have it, I guarantee it won't disappoint.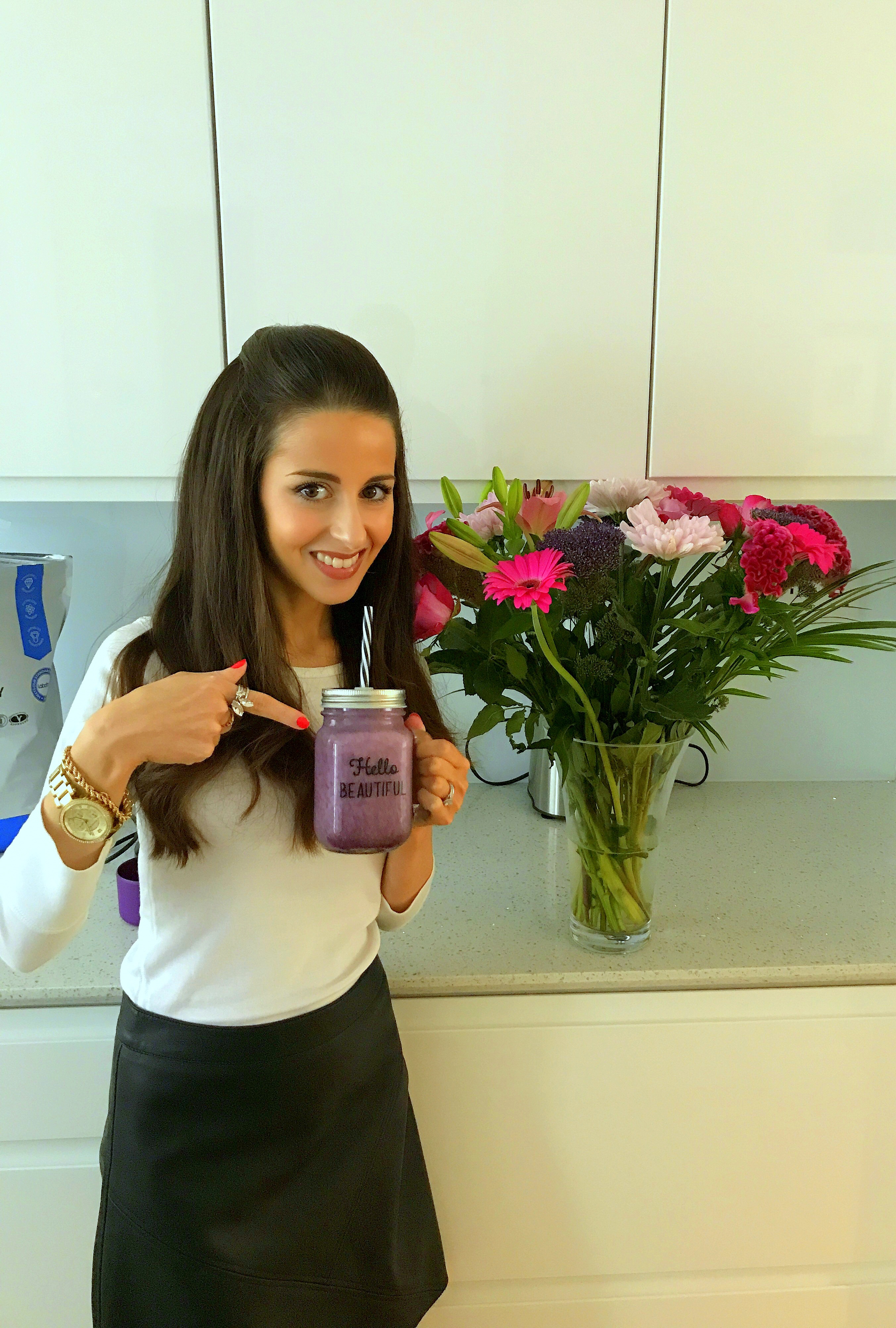 Recipe
1 scoop (30g) vanilla (or any flavour) whey protein powder (I use MyProtein Maple Syrup whey powder)
3/4 cup skimmed milk or almond milk
1 cup frozen blueberries (must be frozen!)
Generous sprinkle of cinnamon
Additional Stevia or agave syrup – to taste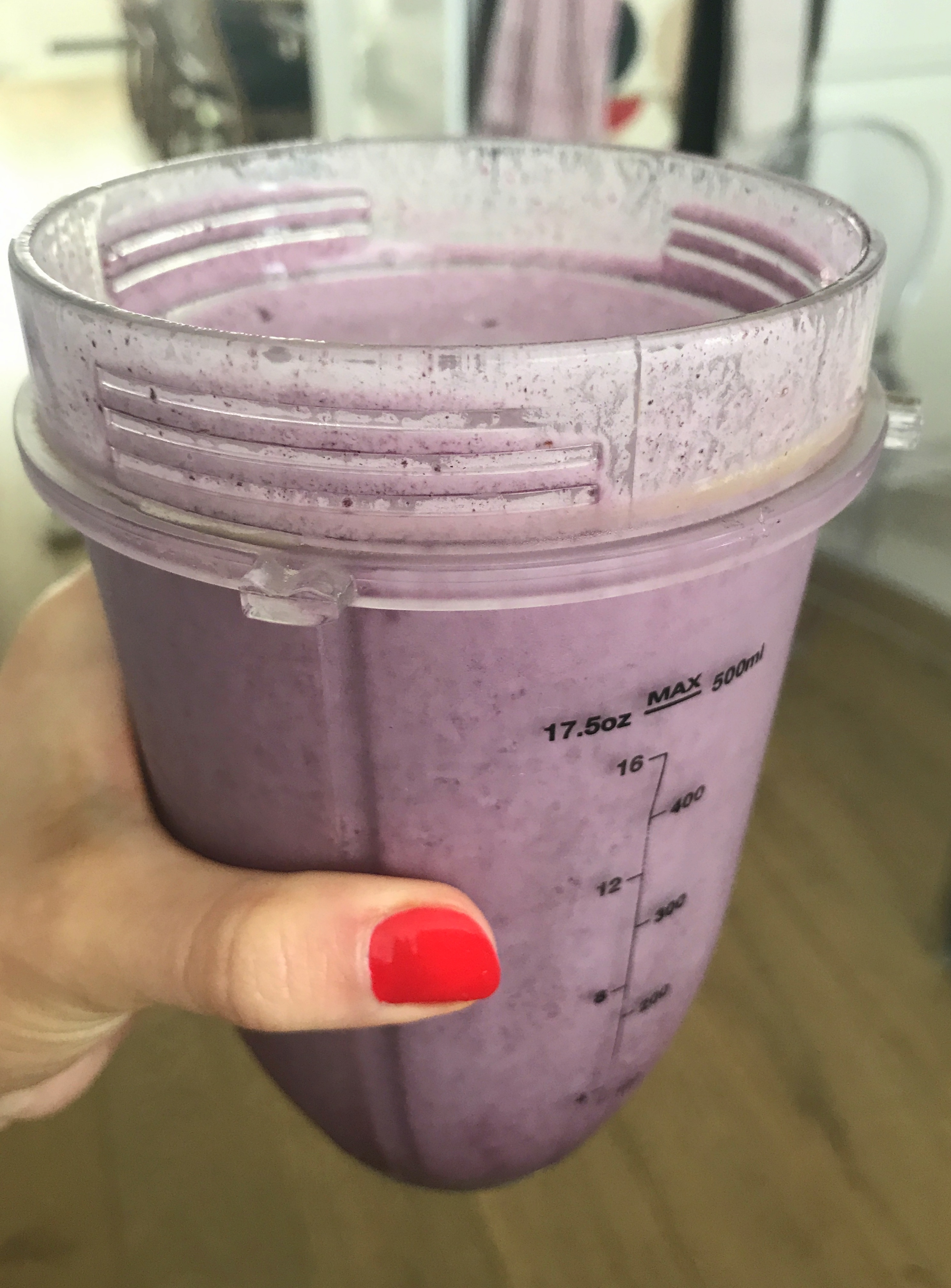 Blend all ingredients in a high powered blender until completely smooth. Pour into a large glass. Serve with a straw and enjoy! 🙂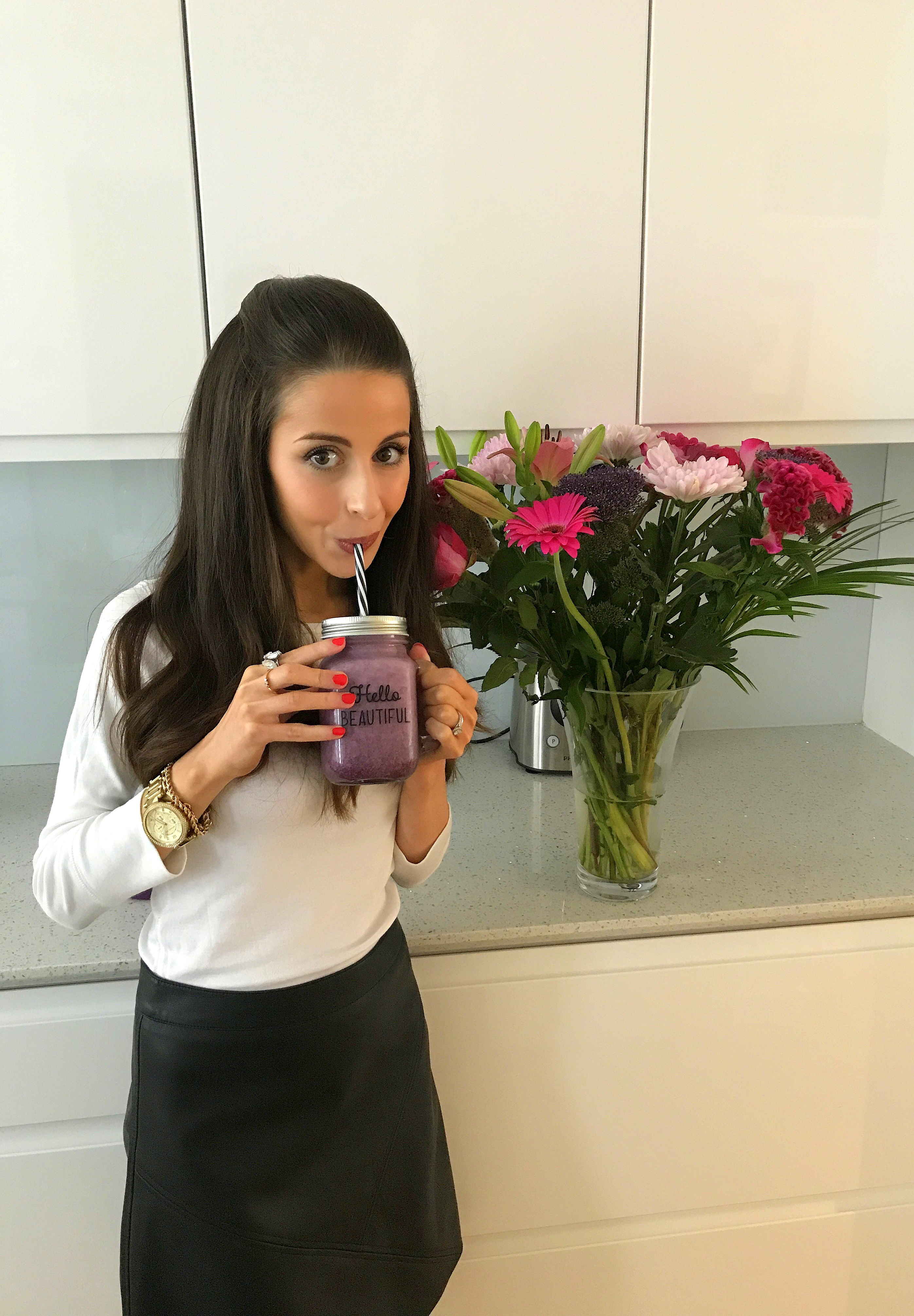 This post was NOT sponsored in any way… all views are my own!
Leave a Response
You must be logged in to post a comment.