BLUEBERRY BLISS PROTEIN SHAKE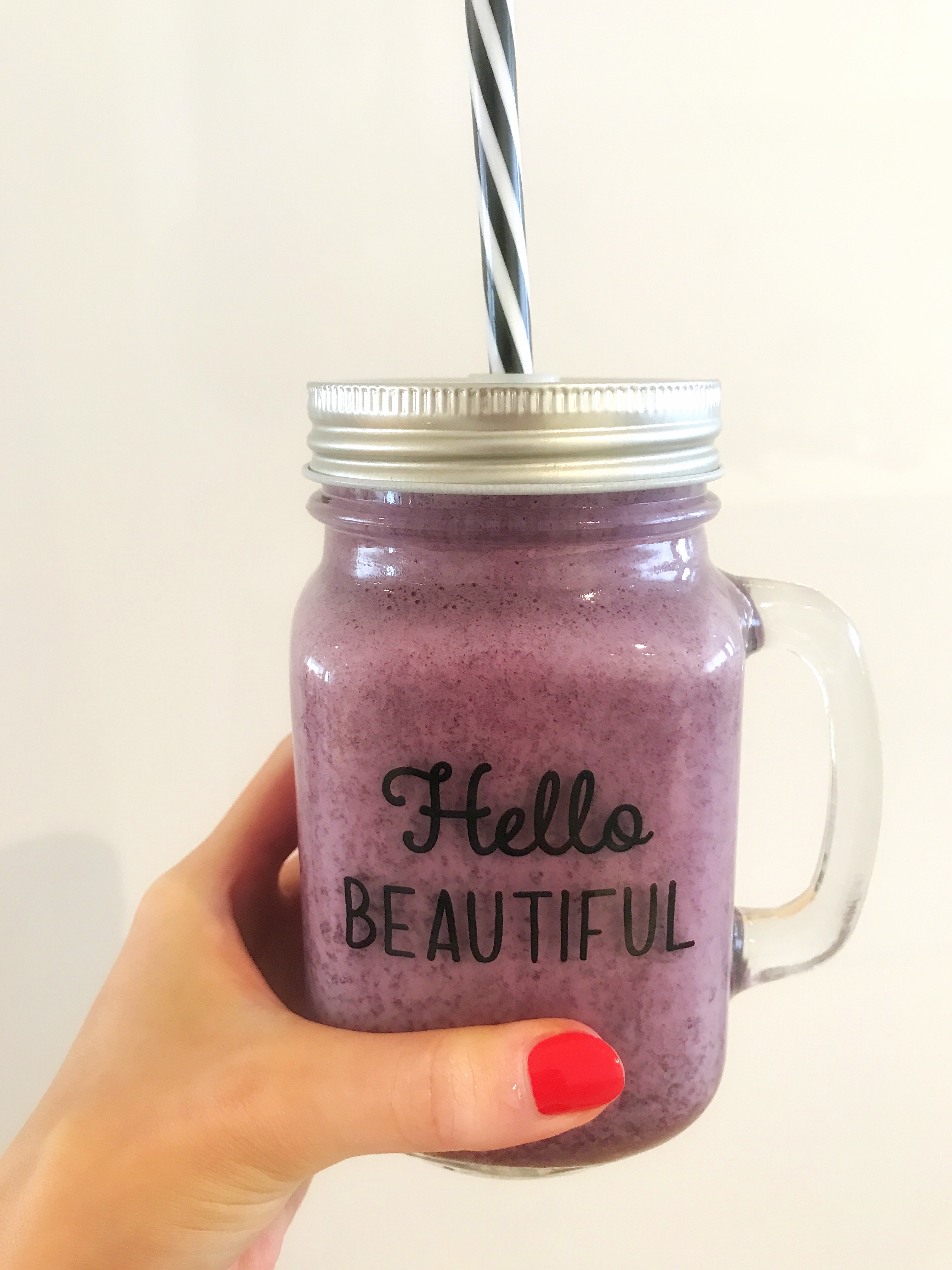 Life is like a smoothie – you get out what you put in!  And with this recipe, which is packed full of protein, anti-oxidants, calcium & plant-based goodness – without any refined sugar or fat – you'll be getting a delicious treat that is not only low in calories but rich in goodness, too.
If only everything else in life was as easy, hey?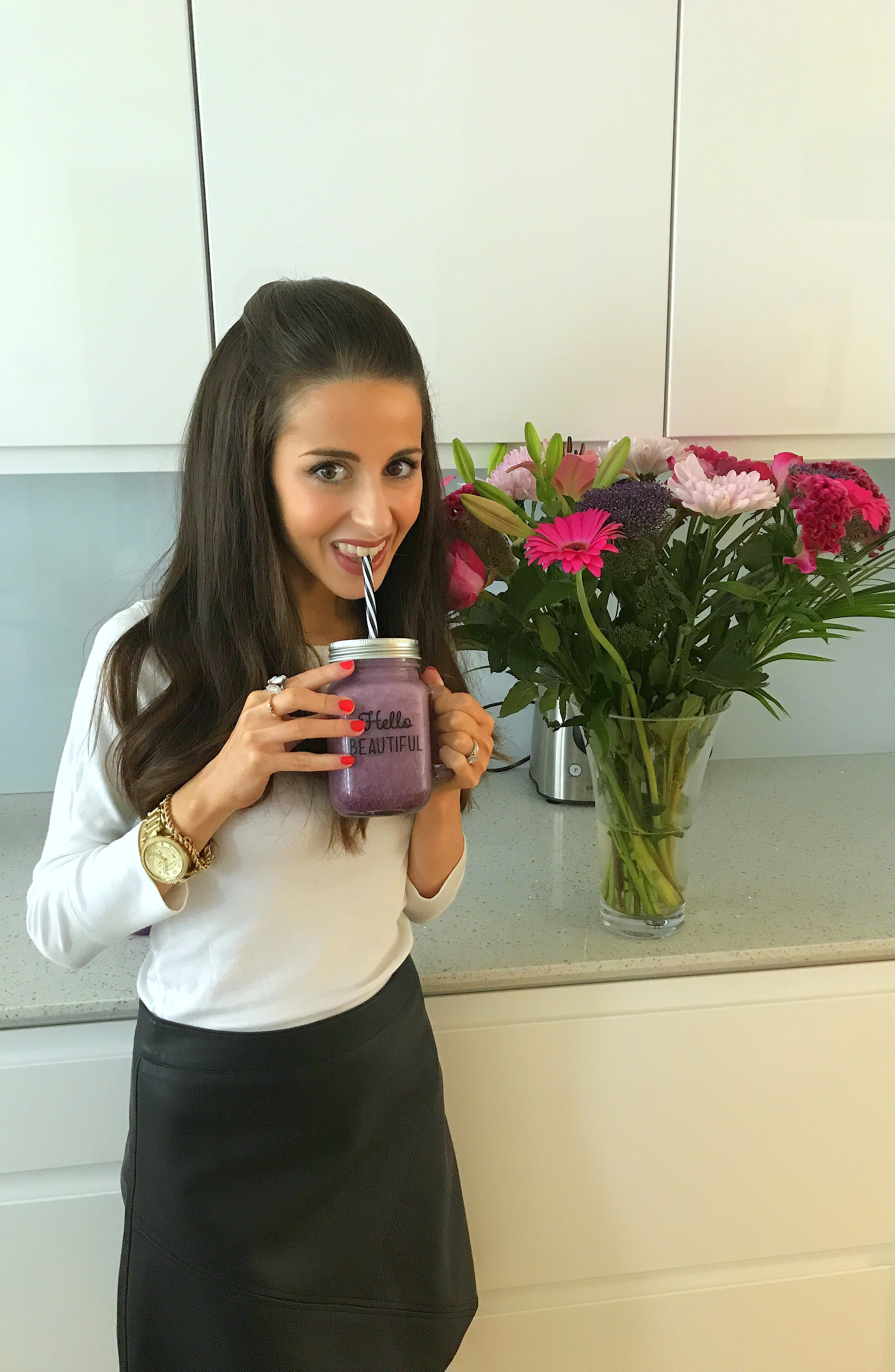 Being the main ingredient, blueberries deserve a special mention.  An excellent source of anthocyanidins (compounds which exert exceptional antioxidant activity), which means this tiny, unassuming fruit is packed with health benefits, it's no surprise they're known as a "superfood!  In fact, when researchers at Tufts University analysed 60 fruits and vegetables for their antioxidant capability, blueberries rated the highest!  They are also a good source of Vitamin C, fibre, manganese, the anti-oxidant Vitamin E and riboflavin.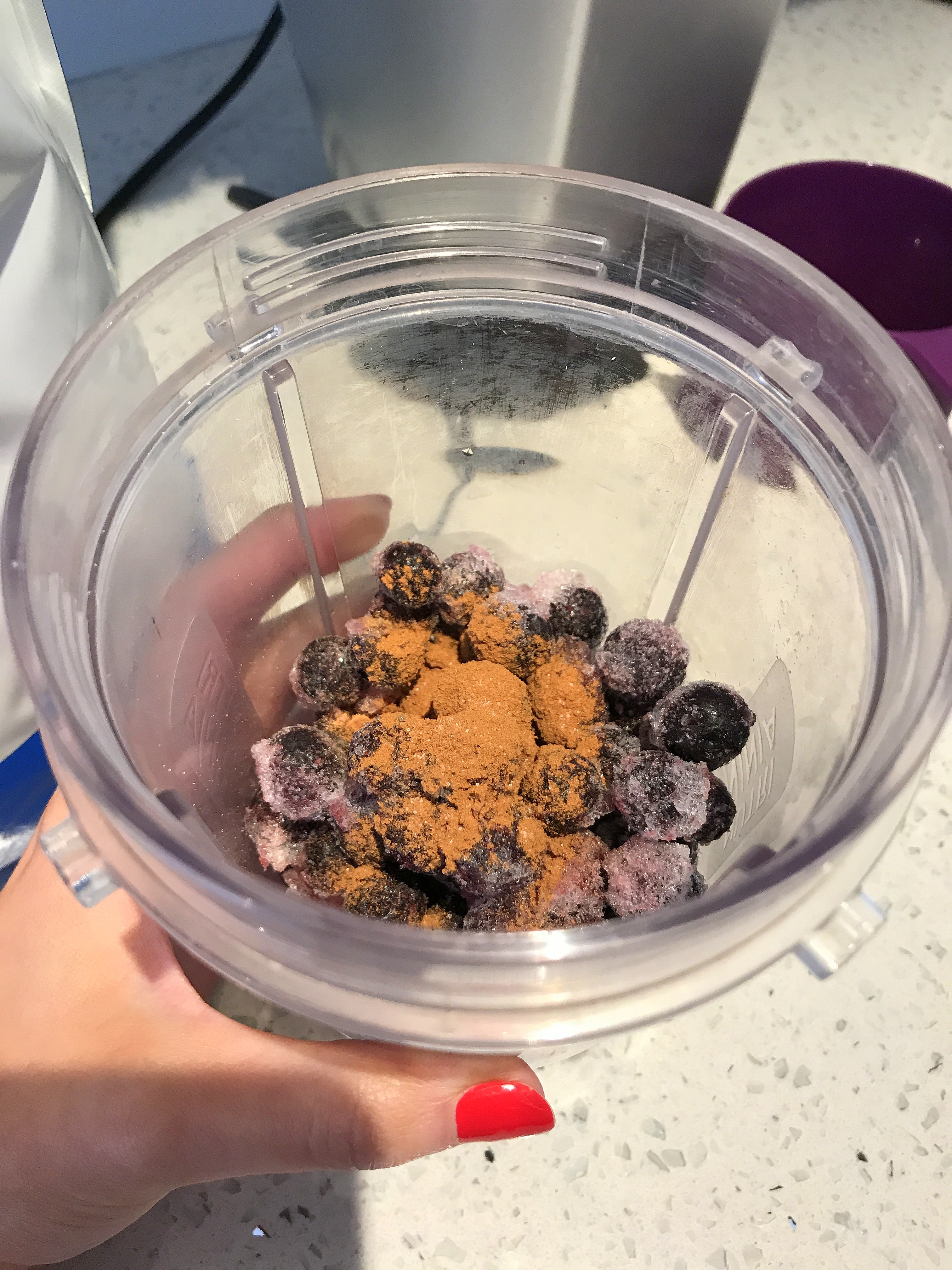 You can enjoy this decadent tasting smoothie (that tastes like a purple milkshake) without the guilt or any damage to your waistline.  It makes a perfect light yet filling breakfast (with a piece of toast or something alongside it), or mid-afternoon snack.  With over 20g of protein (depending which protein powder you use), it would also be an ideal post-workout snack!  Whichever way you choose to have it, I guarantee it won't disappoint.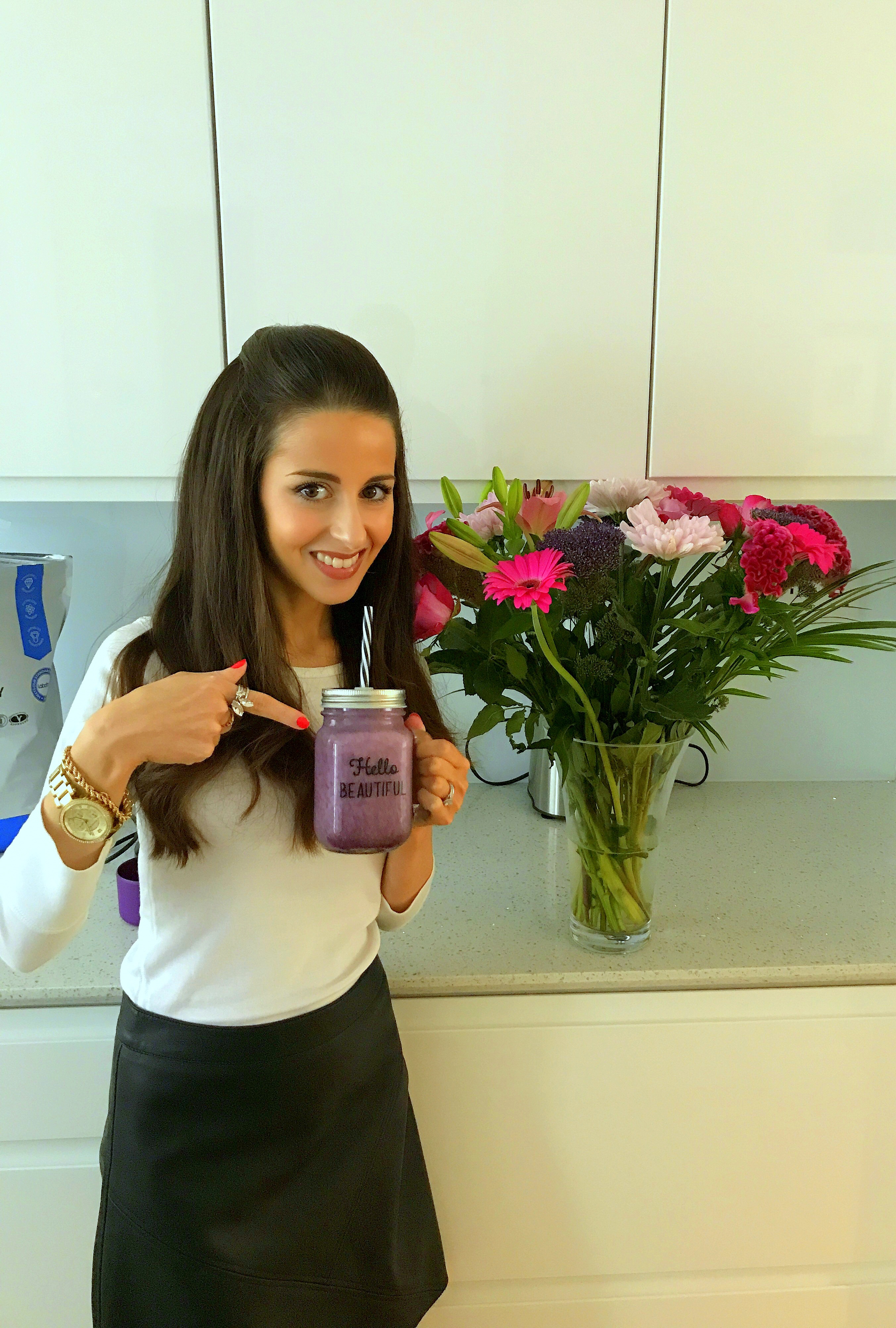 Recipe
1 scoop (30g) vanilla (or any flavour) protein powder (I use this one – it's vegan, dairy free, kosher, all natural and amazing ingredients)
3/4 cup almond milk
1 cup frozen blueberries (must be frozen!)
1/2 cup of ice
Granulated sweetener to taste (I use 1-2 tsp. Stevia)
1/2 tsp. ground cinnamon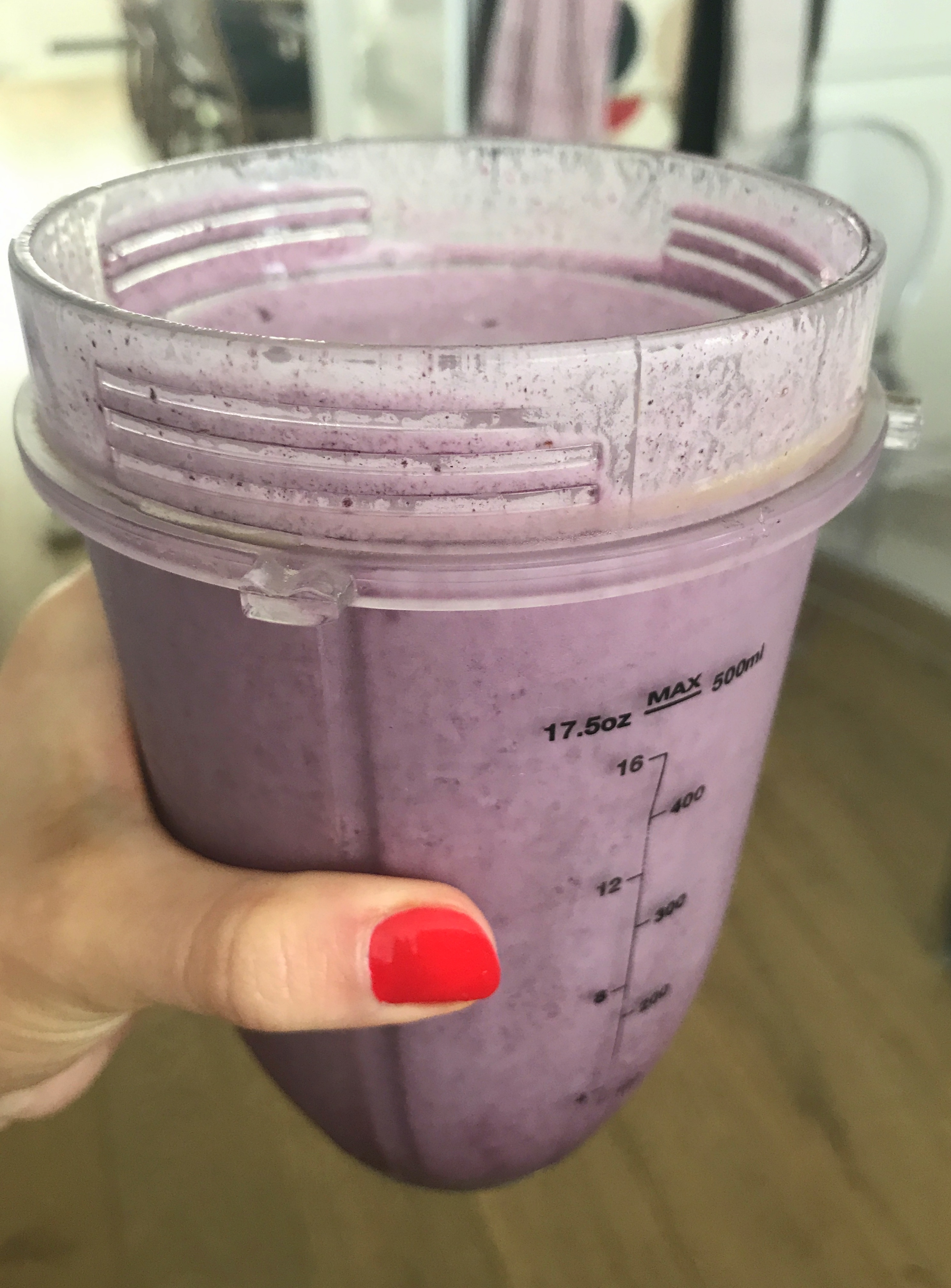 Blend all ingredients in a high powered blender until completely smooth. Pour into a large glass. Serve with a straw and enjoy! 🙂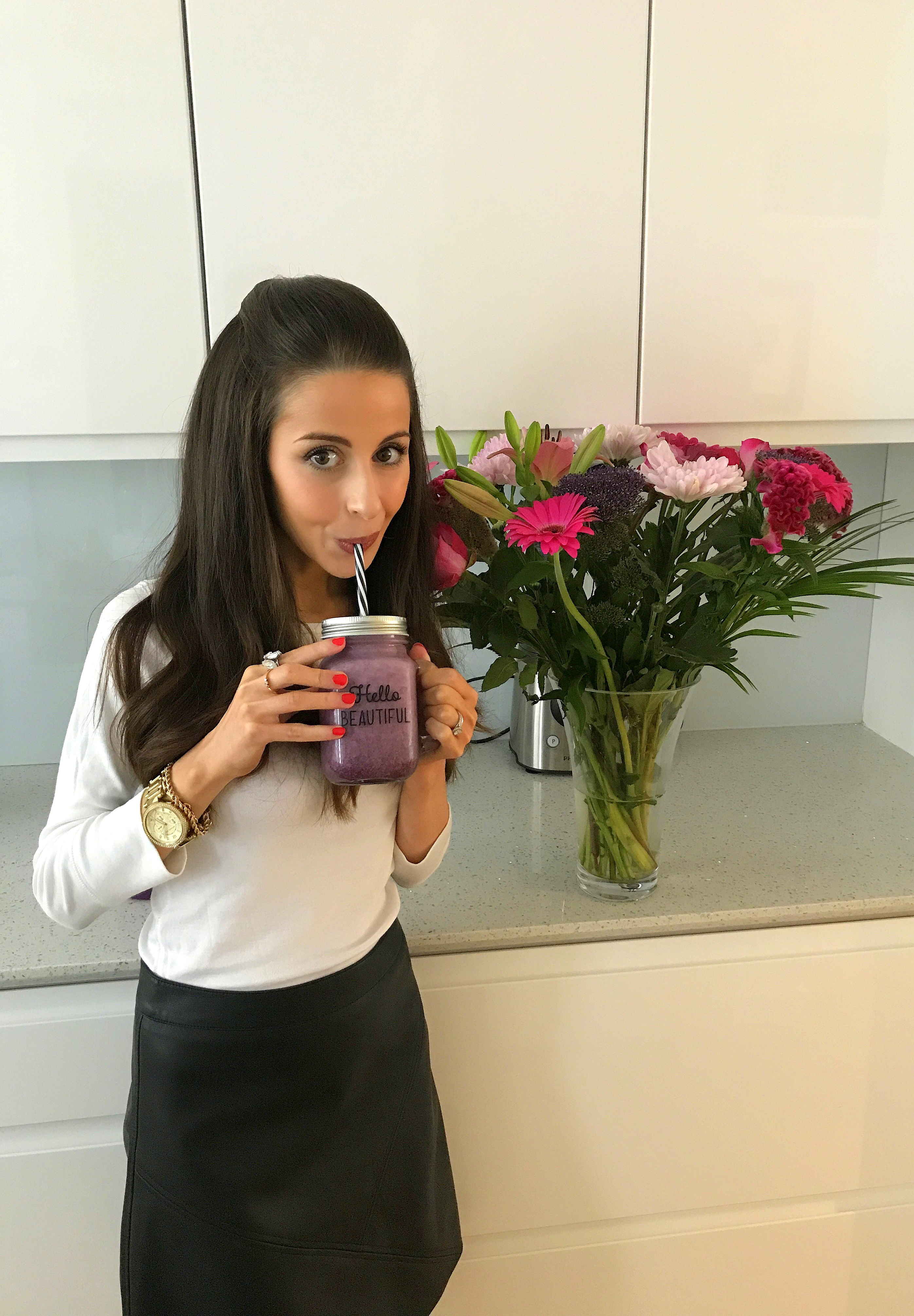 Leave a Response
You must be logged in to post a comment.