Braised Red Cabbage with Chestnuts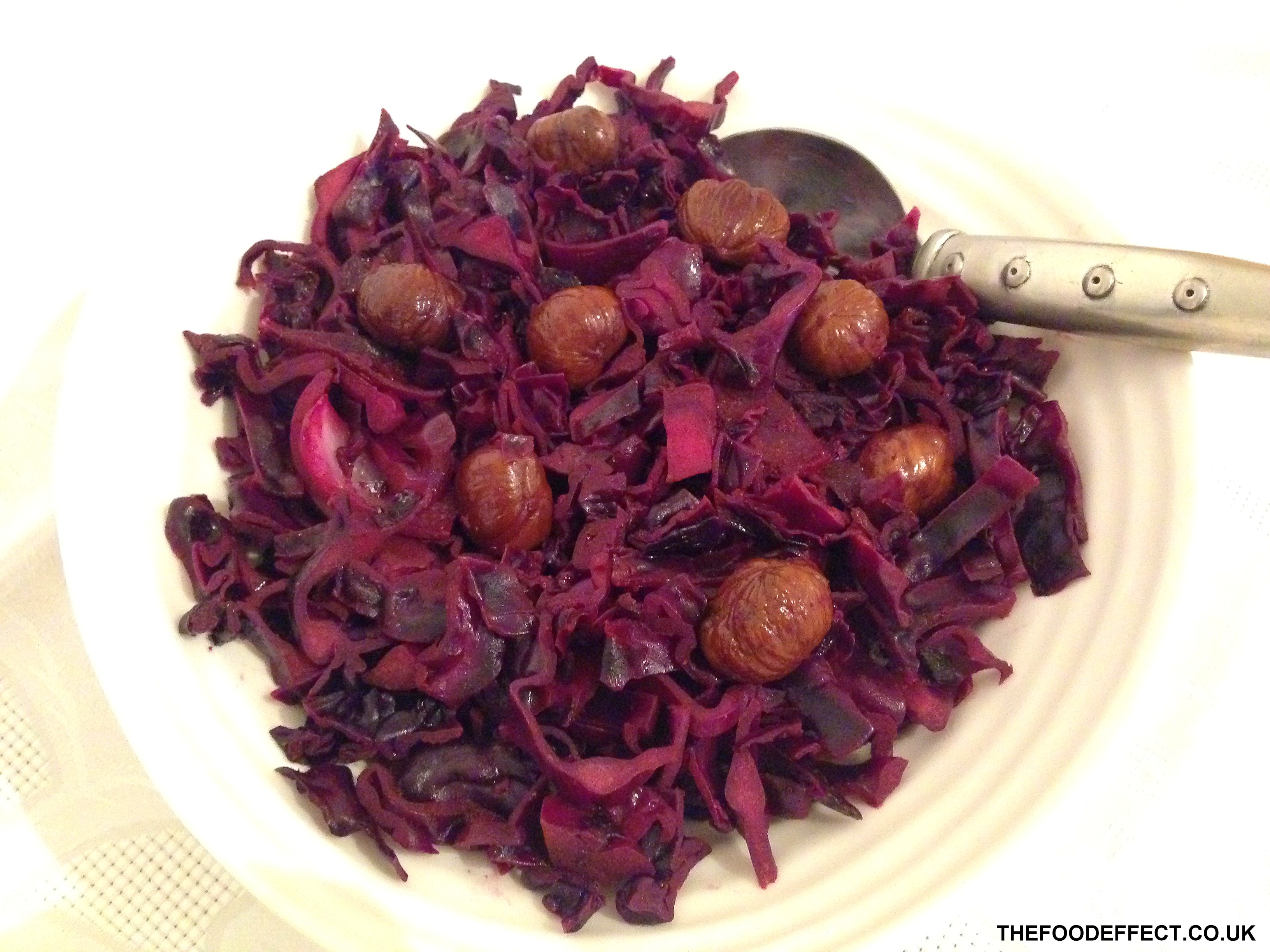 This delicious sweet and sour cabbage is a quick and easy side dish, with chestnuts added for an even tastier version of the classic "cooked red cabbage".  It pairs perfectly as a side dish to chicken or turkey, or even a vegetarian nut-roast or veggie burgers, for a healthy, hearty meal.
Red cabbage is a nutrient-dense, low-calorie food, providing an excellent source of Vitamin C, potassium, folic acid, vitamin B6, magnesium, calcium, biotin and manganese.  Cabbage is also "king" of the cruciferous family of vegetables, which have been shown to have impressive anti-cancerous properties, thanks to their powerful glucosinolates.  Population studies have shown that the higher the intake of cabbage, the lower the rates of cancer – particularly colon, prostate, lung and breast.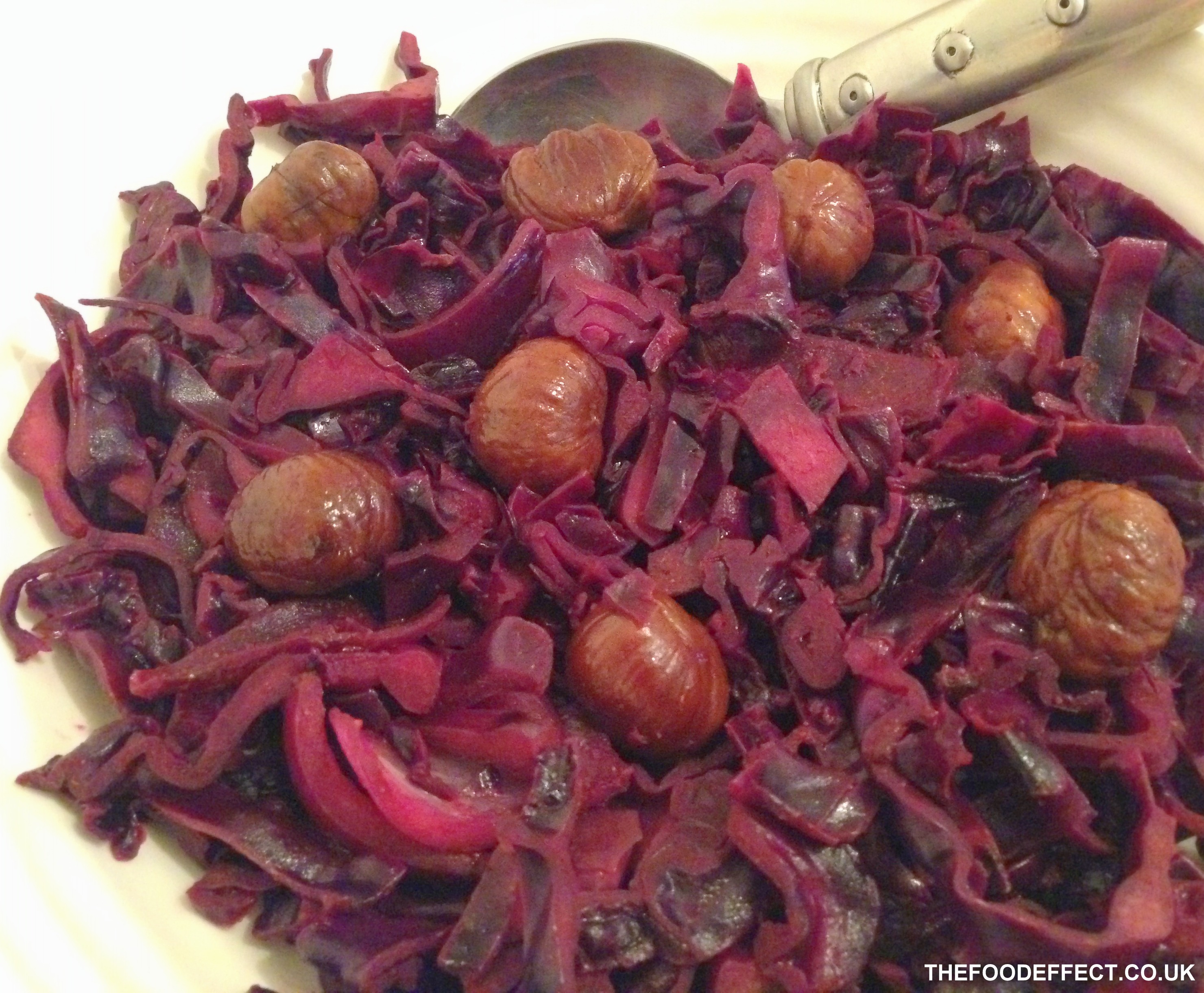 Chestnuts enhance the nutrition of this delicious dish without adding a great deal of calories.  Unlike most nuts, chestnuts are low in fat and an excellent source of Vitamin C, potassium, protein, fibre and other nutrients, including iron, B vitamins and folate.
This recipe uses ready cooked, peeled http://premier-pharmacy.com/product-category/anti-inflammatories/ chestnuts, xenical making it all super simple! No cracking or peeling required!
To make this dish even lower in calories and completely sugar-free, you can use the amazing Sukrin Gold, a completely natural alternative to brown sugar that I've recently discovered.
This recipe is perfect for the current festive season, as well as all year round. I hope you enjoy it as much as I do!  Happy Holidays xx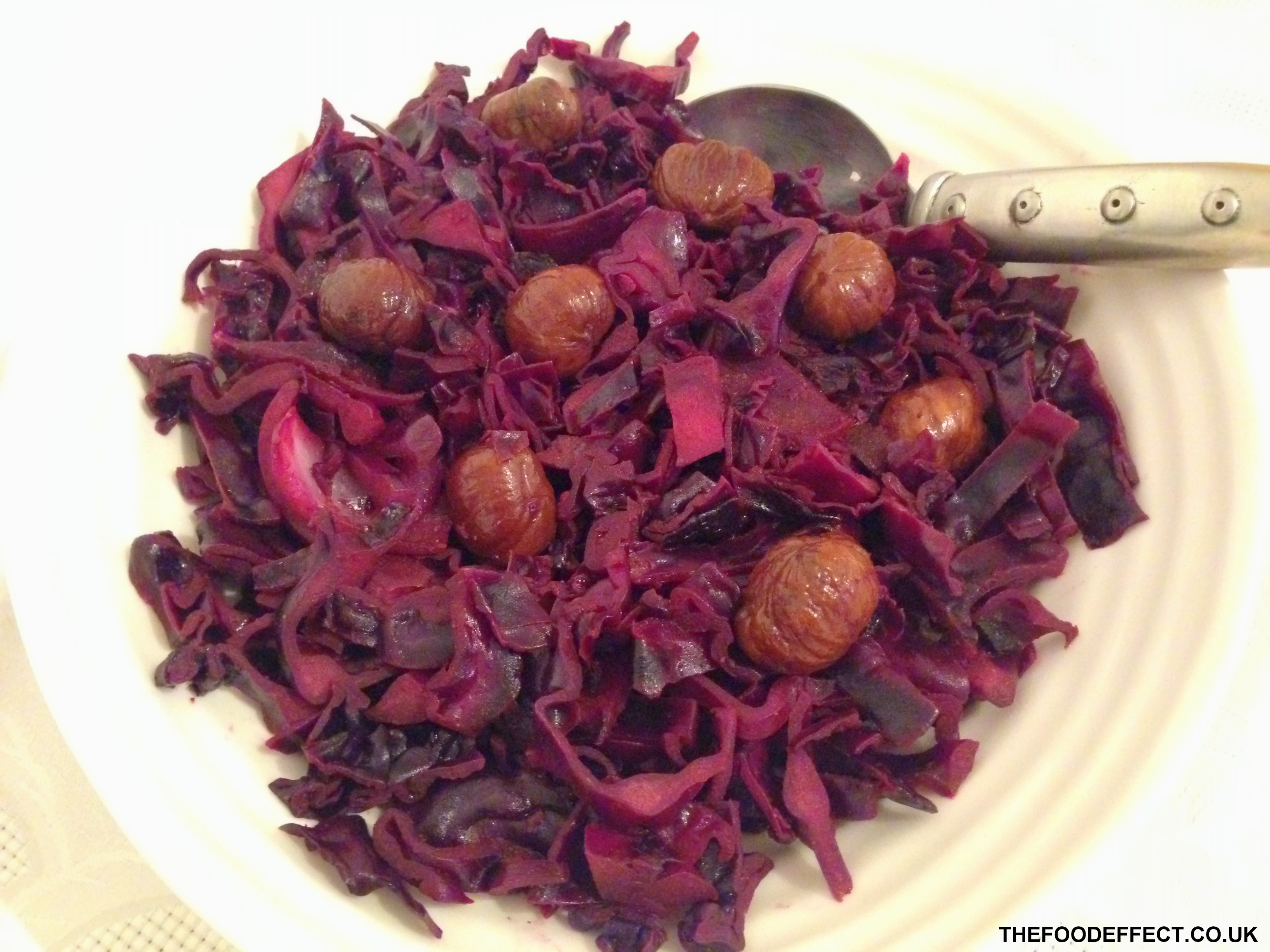 Recipe
Serves 6
Ingredients
1 whole red cabbage
1 red onion, cut into slices
2 Tbsp. olive oil
5 Tbsp. red wine vinegar
½ tsp. ground cumin
1 tsp. ground cinnamon
3 Tbsp. Sukrin Gold (or regular soft brown sugar)
150g vacuum-packed, whole cooked chestnuts
Salt and pepper, to taste
Directions
Core and slice the cabbage. Heat the oil in a large pot. Add the onion and cabbage and sauté for 10 minutes. Season generously with salt and pepper.  Add the spices, coconut sugar and red wine vinegar; stir well. Cook on a low heat for 15 minutes, then add the chestnuts and cook everything together for a further 10 minutes. Serve and enjoy! 🙂