CUCUMBER CAKE BY HEALTHY WITH NEDI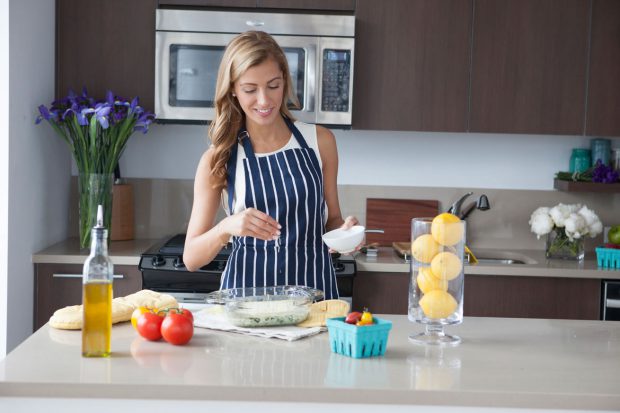 I'm so thrilled to have Neda Varbanova AKA @healthywithnedi here on The Food Effect blog to share one of her delicious healthy figure-friendly recipes.
Neda is the creator of Healthy with Nedi, a health, wellness and lifestyle blog and brand, that has gained worldwide popularity, thanks to her delicious healthy recipes, nutritional advice, fitness and beauty tips, restaurant and travel guides, and gorgeous range of e-books.  Neda holds a Master's Degree in Food Studies from NYU Steinhardt, a certificate in Culinary Nutrition from the Natural Gourmet Institute and is a certified health coach through the  Institute for Integrative Nutrition.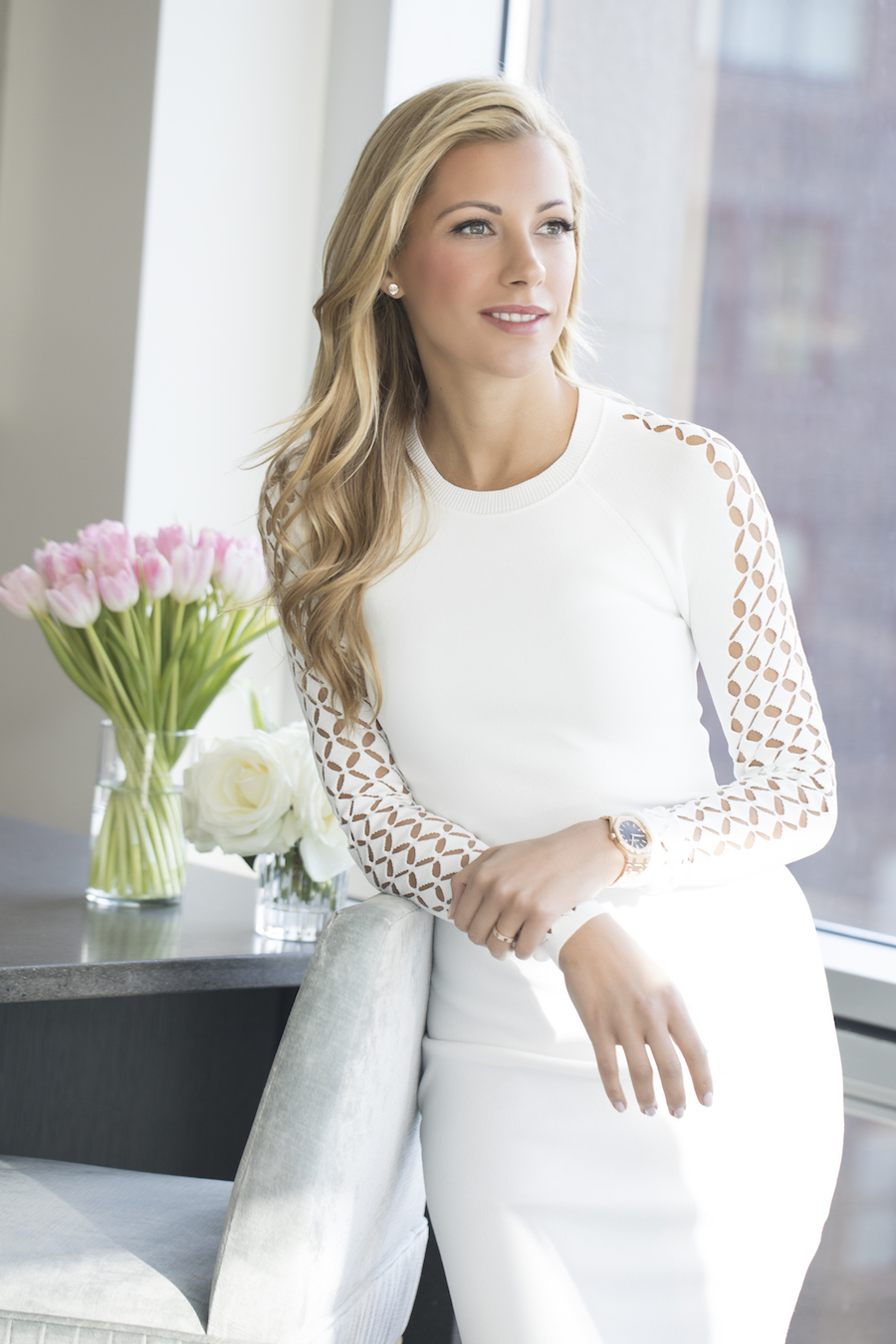 Neda believes that healthy eating, fitness and a positive outlook are the keys to realizing true health. Directly in-line with The Food Effect lifestyle and ethos!
It's an honour to have Neda share her mouthwatering Cucumber Cake recipe here for The Food Effect readers…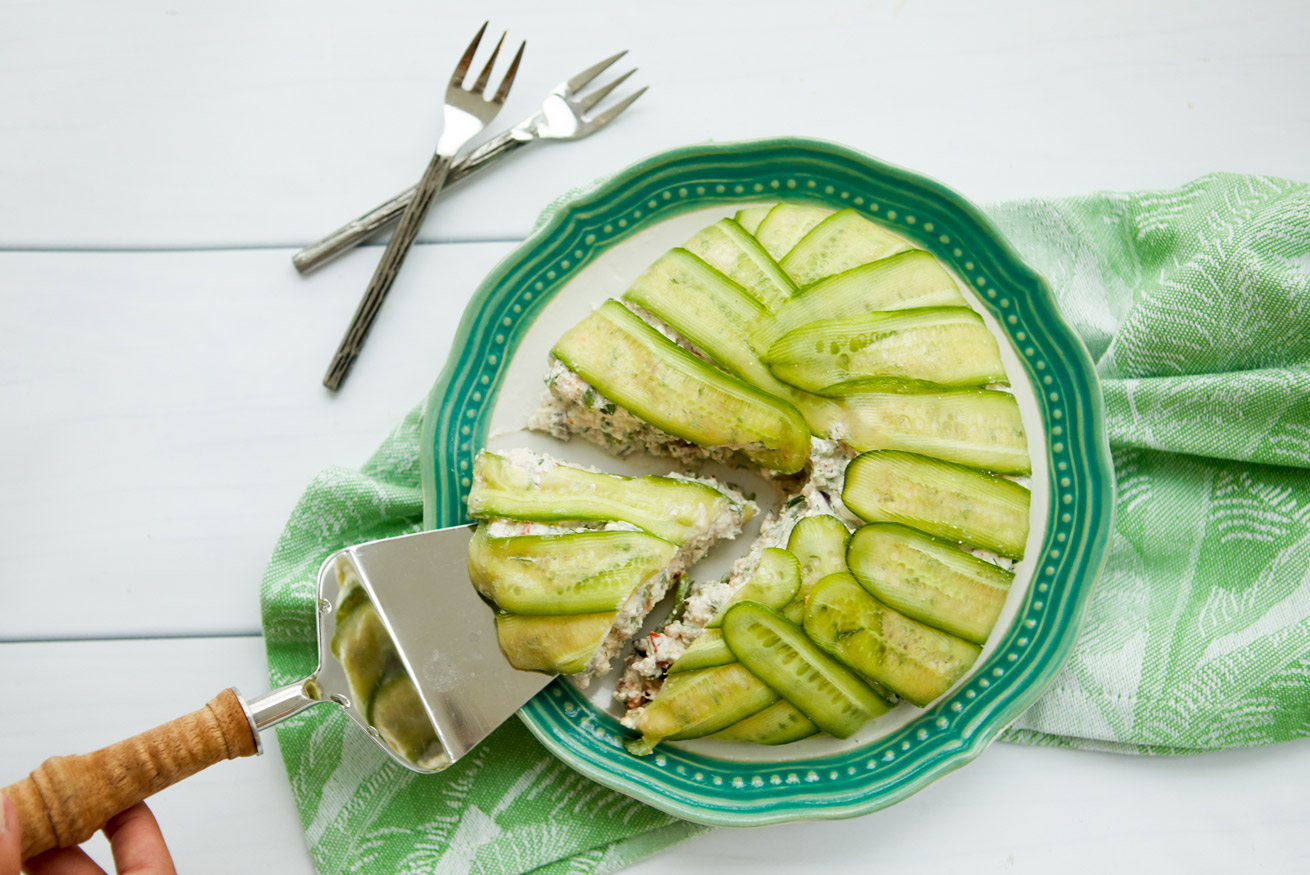 This cucumber cake is a great appetizer for a hot summers day.  Serve this at your next party and wow your guests.  They will be amazed at the creativity of the dish.  All the flavors taste so good together and it can easily be paired with grilled chicken or my Tuna Tataki Salad.
Cucumber Cake
Serves 6
INGREDIENTS
3 mini Persian cucumbers, thinly sliced longways on a mandolin or vegetable peeler
1 jalapeño pepper, seeds removed and finely chopped
1 green bell pepper, finely chopped
2 garlic cloves, minced
1 cup Bulgarian feta cheese, crumbled
3 sun-dried tomatoes, finely chopped
1/2 cup plain Greek yogurt
3 tbsp walnuts, chopped
5 olives, chopped
1 tbsp parsley, chopped
1 tbsp dill, chopped
DIRECTIONS
Start out by slicing the cucumbers using a mandolin or a vegetable peeler. 
Line a medium deep bowl with saran wrap and start lining with the sliced cucumber. Go all the way around so there is no space left in between each slice of cucumber.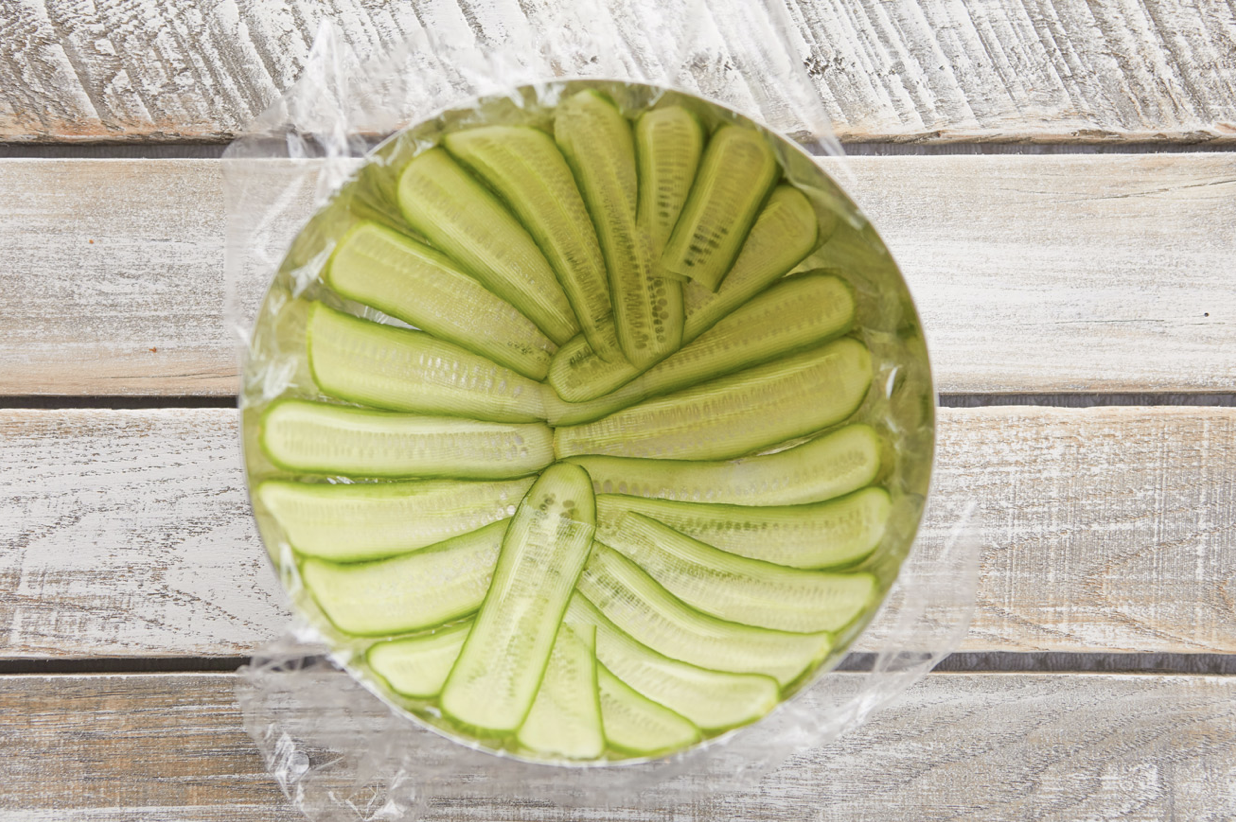 In a mixing bowl, combine the peppers, feta cheese, sun-dried tomato, yogurt, walnuts and olives. Mix with a fork until well combined.
Scoop the mixture into the bowl with cucumber. Take a side of the saran wrap and gently fold until all sides meet at the middle top. Once the cucumber cake is in an oval shape, place in the fridge for an hour to set.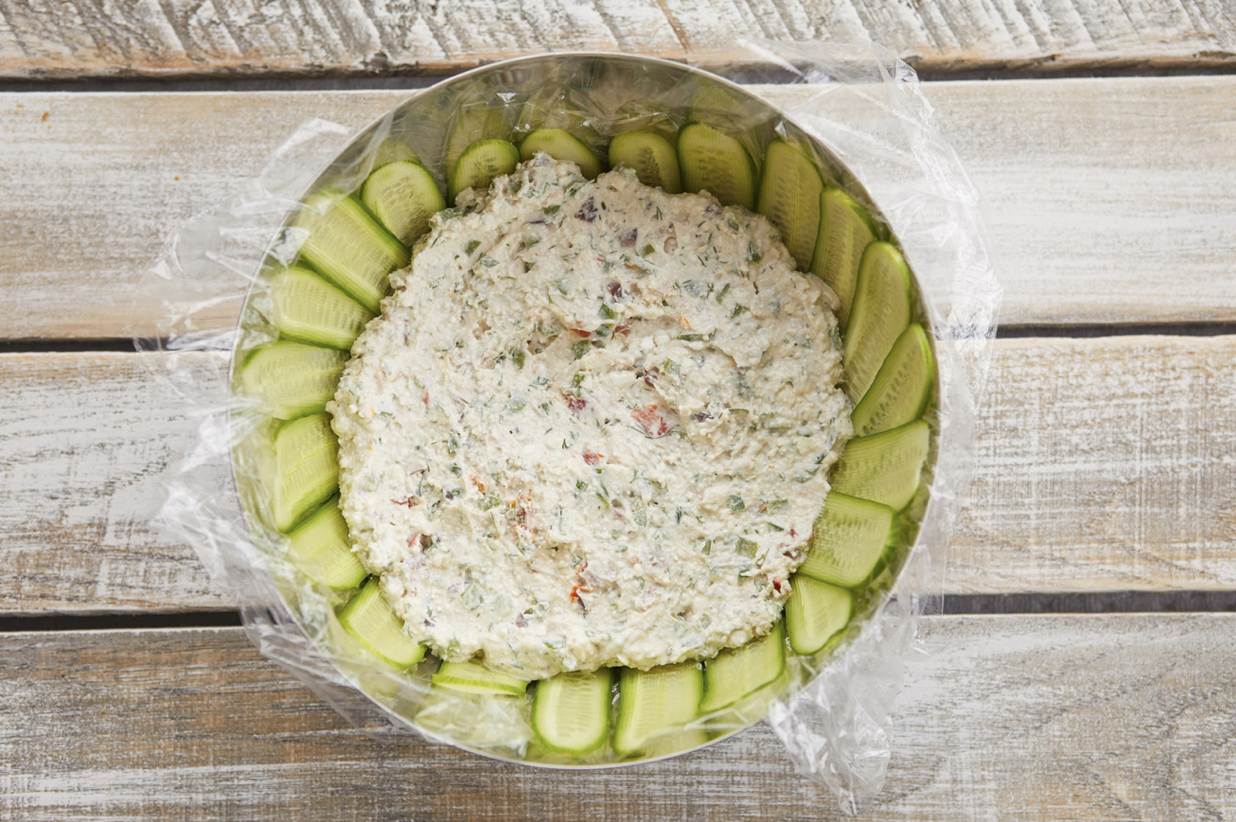 Take out of the fridge and gently unwrap the top of the cake form the saran wrap. Flip over into a serving plate and slice into rectangular pieces to serve.
Thanks Neda!! I'll definitely be making this!  
Make sure to check out www.healthywithnedi.com for more delicious recipes and healthy living inspo!
And while you're there check out my interview on Neda's website HERE. xx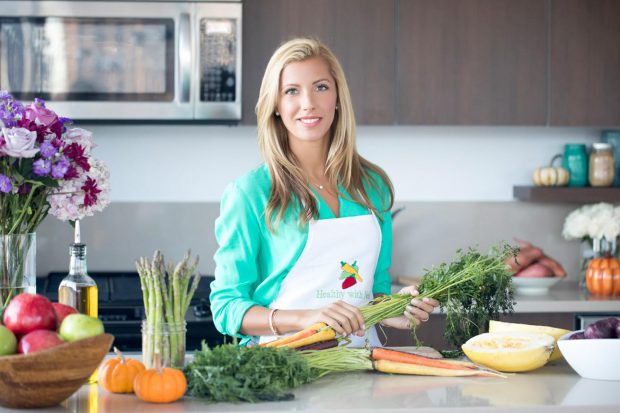 Leave a Response
You must be logged in to post a comment.