Easiest Ever One Pot Hummus Pasta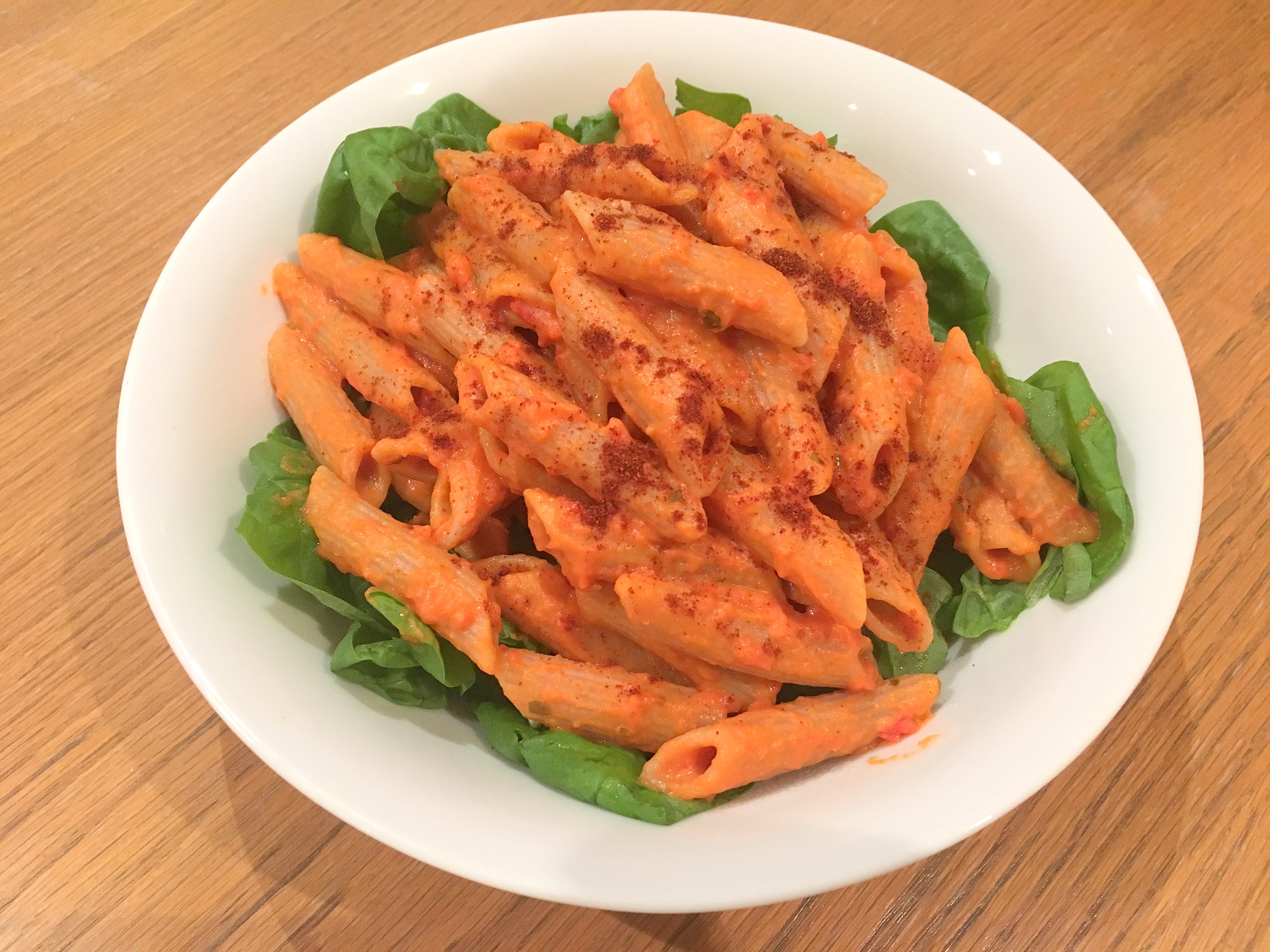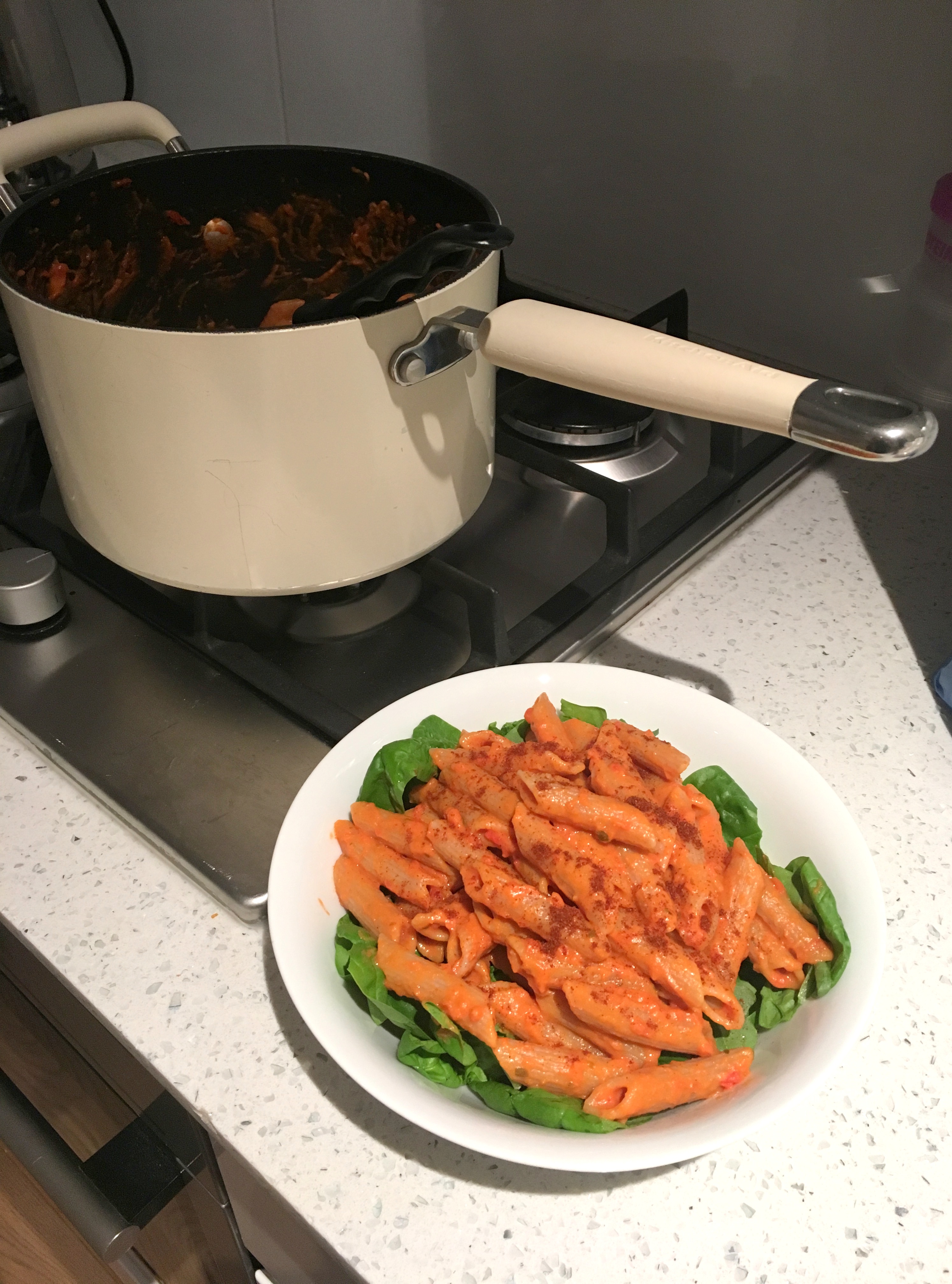 Anyone who's followed The Food Effect for long enough, will know that hummus and pasta are two things I can't get enough of – not only for of their delicious taste but also as part of a healthy diet that won't sabotage your weight loss goals. (You can read my previous blog posts on hummus and pasta, here and here.)
Until now, these two food favourites – both in a personal capacity and incorporated into my clients' plans – have been enjoyed separately, for example, hummus and carrot sticks or crackers as a snack, and pasta with tomato sauce and tuna as a main meal.  But then I had a real Eureka moment, which led me to combine these two delicious ingredients together.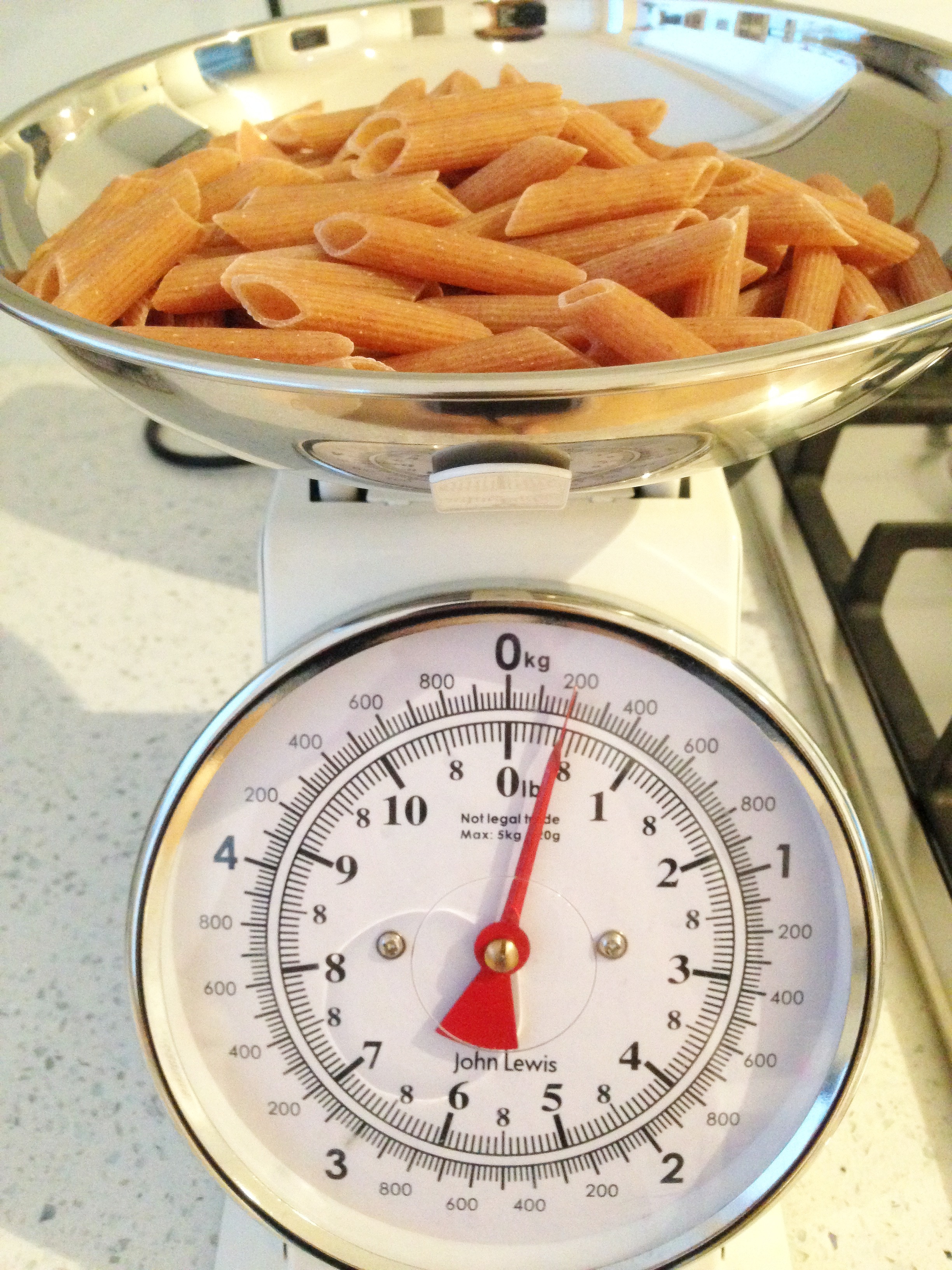 Whilst pasta with rich full-fat creamy sauces are definitely out on The Food Effect Diet, you can certainly count pasta with hummus IN!  An excellent plant-based source of protein, hummus is also filled with heart-healthy unsaturated fat and fibre – as well as a host of micronutrients, including folate, vitamin B6, calcium, iron and zinc.  Many reasons, I'm sure you'll agree, to make hummus a larger part of your diet – be it as a dip, sandwich topper, and now, even, as a pasta sauce, as per the recipe below!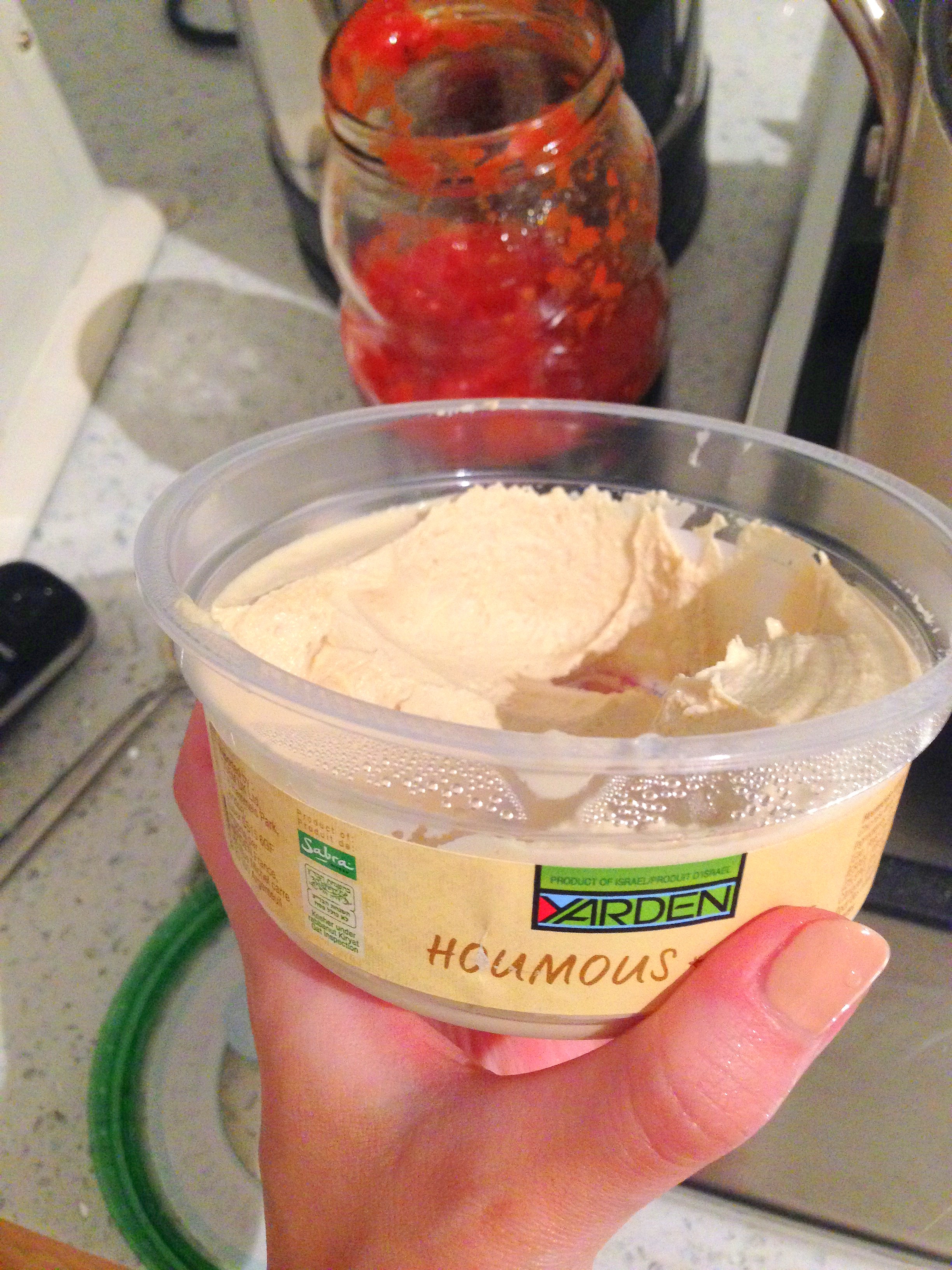 Whole-wheat or brown rice pasta contain fibre and protein and an abundance of vitamins and minerals.  Unlike white pasta, which spikes blood sugar levels and insulin, the fibre and protein in whole-wheat pasta means that a smaller portion will keep you fuller for longer, since satiety is long lasting and blood sugar levels remain stable.  In fact, just one cup of whole-wheat pasta provides around a quarter of your daily fibre requirements.  It's also packed full of B-vitamins, such as niacin and thiamin, such as thiamin (essential for energy production, carbohydrate metabolism & nerve cell function), riboflavin (needed for healthy http://premier-pharmacy.com/product-category/anti-fungal/ skin turnover & maintenance) and niacin (needed in fat, cholesterol & carbohydrate metabolism and the production of many body compounds, including sex & adrenal hormones).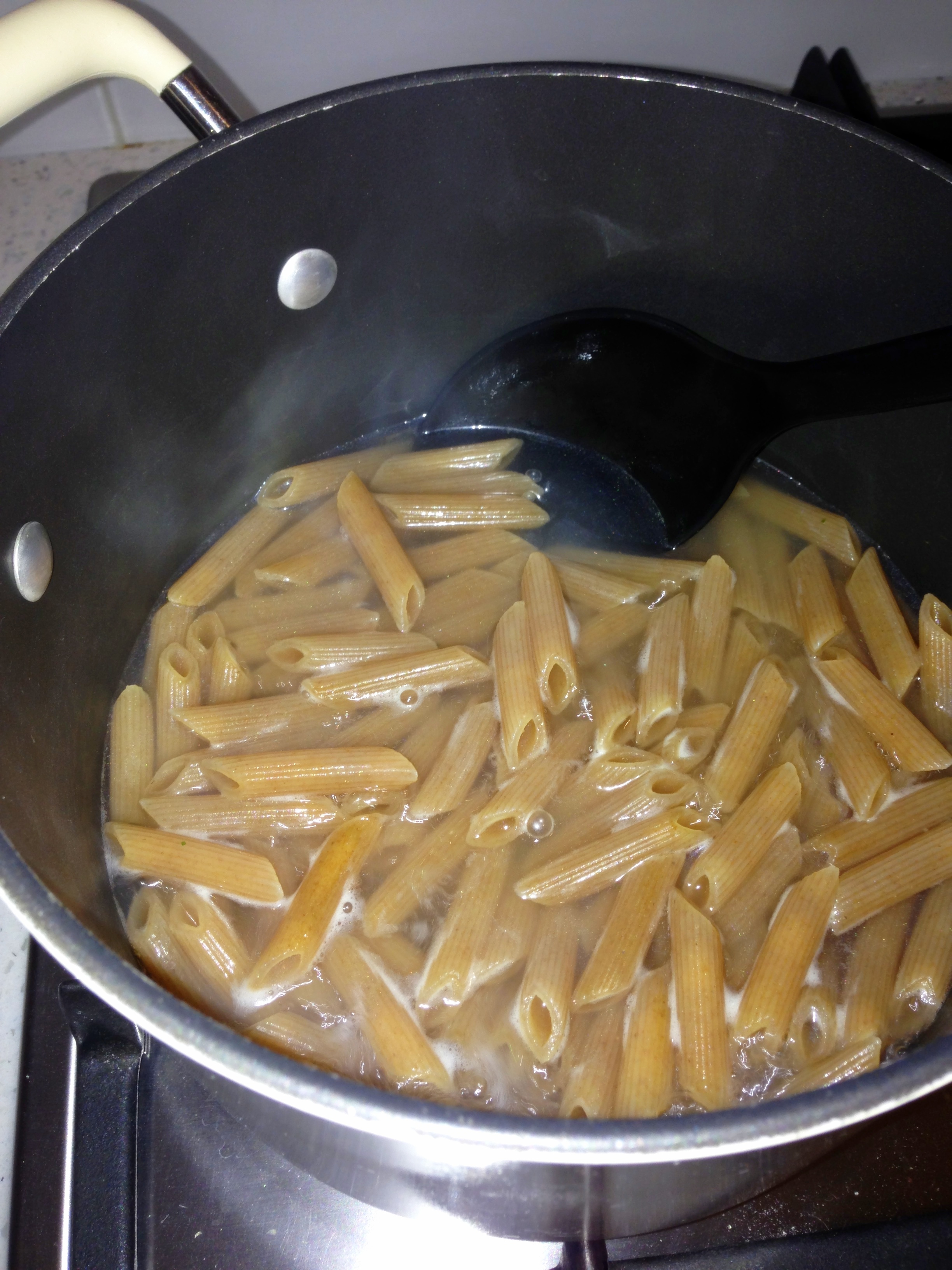 Brown-rice pasta is both wheat and gluten-free and is, therefore, a super-healthy delicious alternative for those looking to cut out or cut down on gluten (or even those who are not, but just want a light yet wholesome and filling alternative to regular pasta.).  It is also a good source of B vitamins.
Both are packed with benefits – whichever you choose to go for.
This pasta dish is creamy, filling, gluten-free (if you use brown rice pasta!), dairy-free, full of protein, fibre and whole grain goodness, as well as being packed full of the super-antioxidant lycopene, thanks to the addition of the rich tomato sauce.  What's more, it's delicious and completely guilt-free!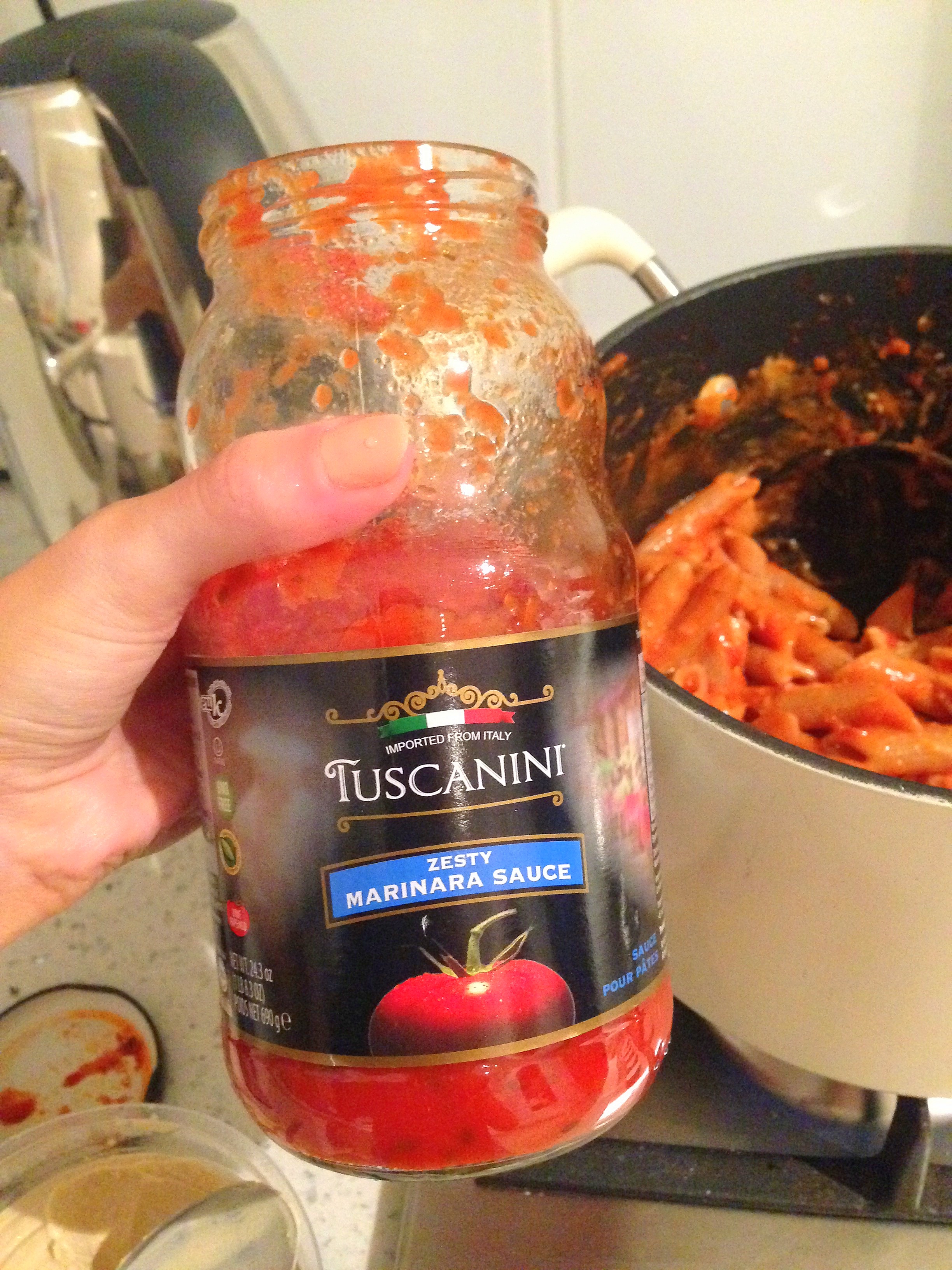 Perfect for those who love the typical (and, yes, delicious) creamy cheesy pasta dishes, which are terrible for your heart, health and waistline, this recipe will satisfy your cravings without the guilt! And perhaps the best thing about this recipe?  With everything cooking together in one pot – without, even, the need to drain the pasta – it literally couldn't be easier to prepare! 🙂
NB: For some more protein, you could also add some shredded or chopped chicken, tuna or some grated Parmesan cheese. Mmmmm … enjoy!!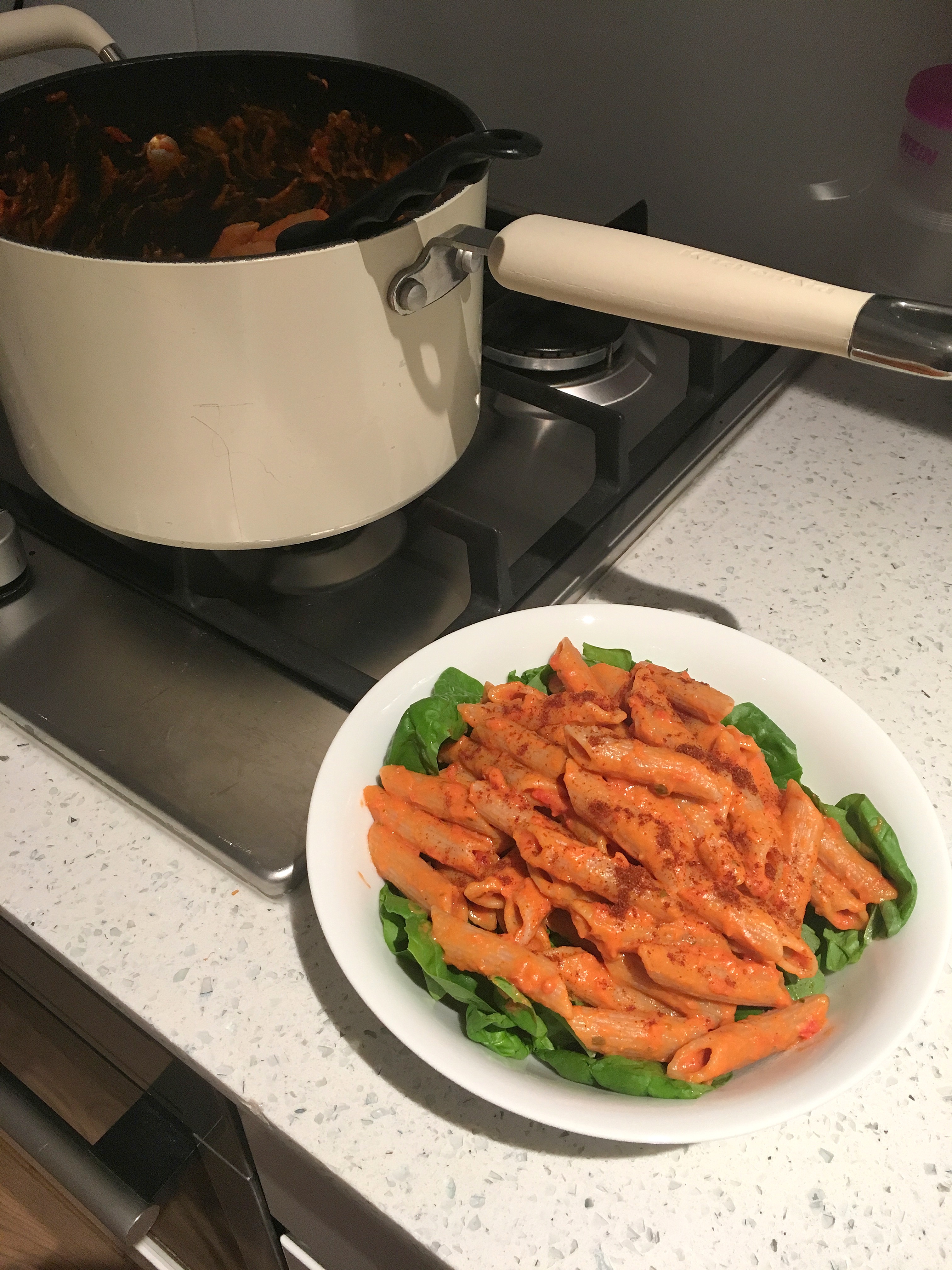 Recipe
Serves 2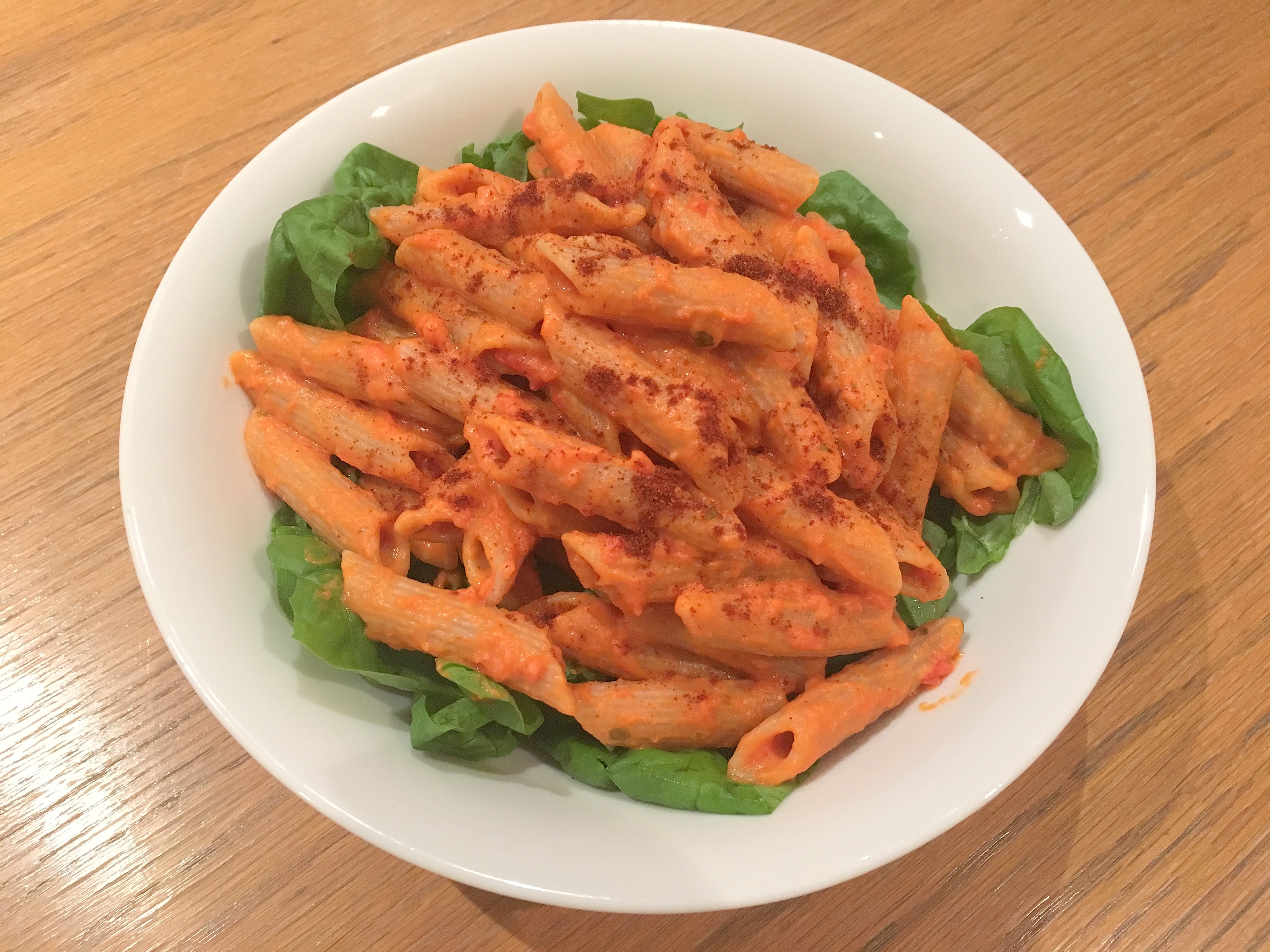 200g whole-wheat/ brown rice penne pasta
3 cups chicken flavoured stock (made from vegetarian chicken-flavour stock powder)
1 cup pasta Marinara sauce
½ cup hummus (store-bought or homemade)
Fresh spinach leaves, to serve
Bring chicken stock to boil.  Add the pasta and simmer on low until most the liquid is fully absorbed (around 12 mins).  Then add 1 cup Marinara sauce.  Cook for 2 mins while stirring.  Add in the hummus and stir through well.  Serve in a bowl onto a bed of fresh spinach leaves.  Enjoy!! xx