EASIEST EVER RED LENTIL SOUP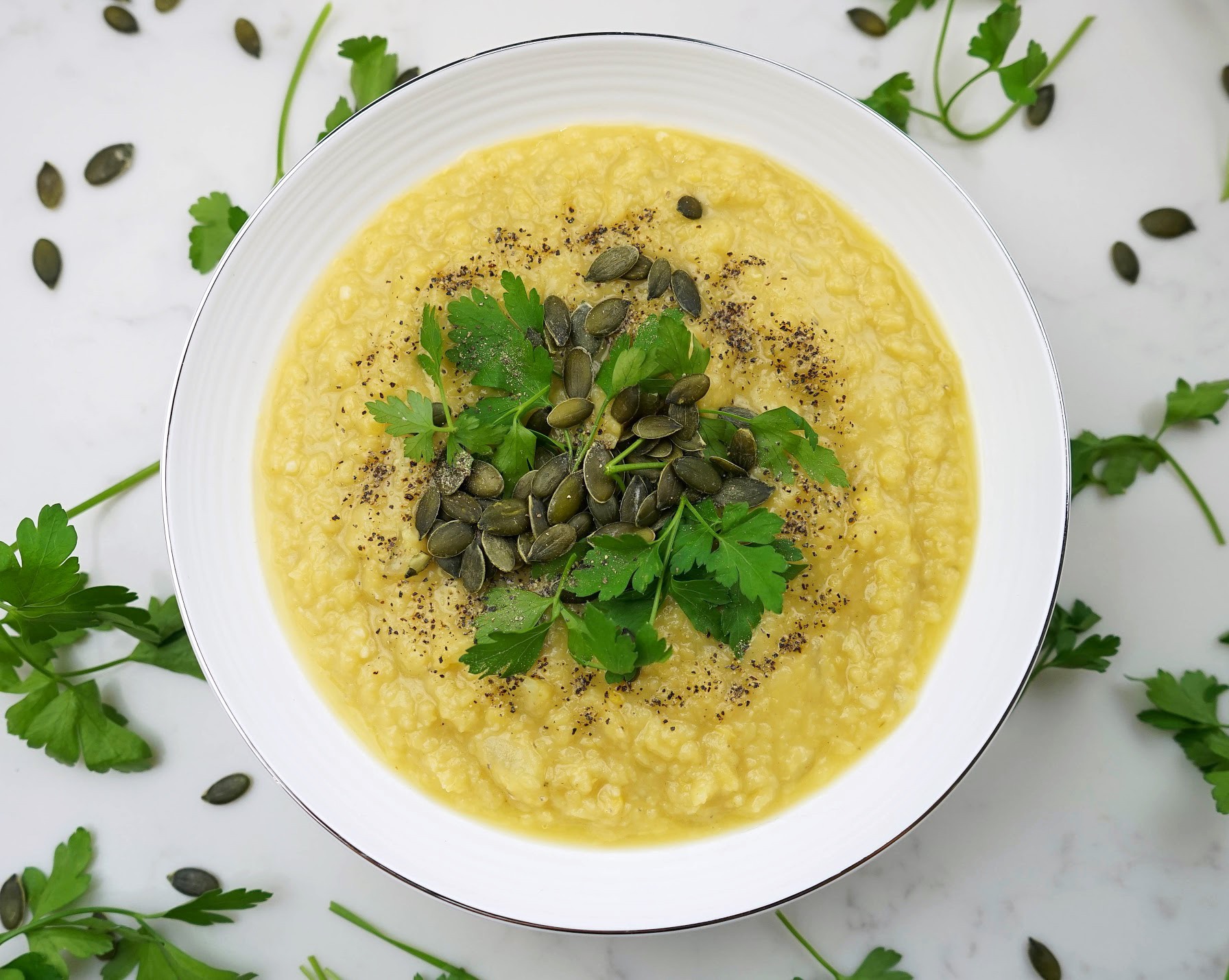 I often mention this Lentil Soup as being one of my all-time favourites, so I'm delighted to finally be able to share it with you!  Quick, easy, healthy and delicious, this one-pot recipe almost cooks itself – without even the need to blend!  Thick, warm and satisfying, this soup is packed full of flavor and nutrients yet is very low in fat and calories.  Nutrient-packed soups, such as this one, are a great way to incorporate more plant-based foods into your diet, providing a deliciously wholesome source of protein, fibre, vitamins and minerals into one healthy meal, leaving less room for unhealthy high-calorie, high-fat foods!
This vegetarian and vegan friendly soup is thick and filling, thanks to the lentils.  A fantastic source of protein, fibre and healthy unrefined carbs, lentils ensure that the body absorbs these nutrients slowly – maintaining satiety and keeping energy levels on an even keel.  Not only do lentils promote satiety, their high fibre content has also been shown to help lower cholesterol and prevent blood sugar levels from rising rapidly after a meal.  With a hearty home-made soup such as this, all you need is a fresh green salad or a plate of vegetable crudites and some chunky whole-grain bread to create a healthy, wholesome meal.  It can also be made in bulk to last you through the week or frozen in smaller portions to have on standby whenever you need.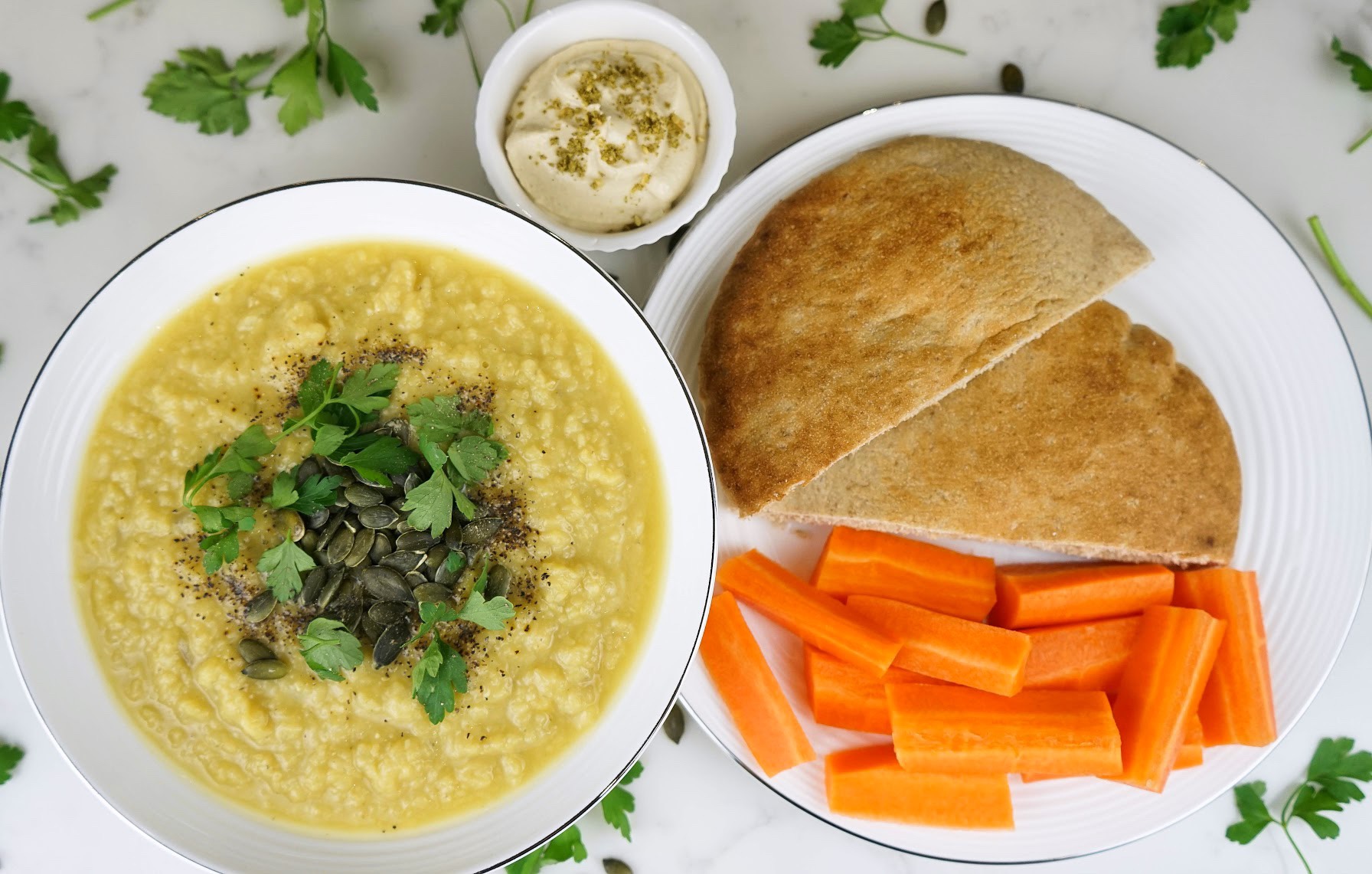 The high-fibre, protein-packed lentils, paired with a whole grain (bread, brown rice, quinoa or whole-wheat couscous, to name but a few) and some vegetables, makes for a perfectly well-balanced meal.  Lentils are also rich in folate, as well as many trace minerals – key for the formation of energy-supplying red blood http://healthsavy.com cells and a healthy nervous system, whilst cumin provides a valuable dose of anti-inflammatory antioxidants.
Onions are an excellent source of Vitamins C, K, B1 and B6 and also a good source of biotin, chromium, dietary fibre and folic acid.  Like garlic, clinical studies have shown onions and onion extracts to decrease blood lipid levels, prevent clot formation and lower blood pressure.  Onions have also been shown to have a significant blood-sugar lowering action, comparable to some prescription drugs often given to diabetics!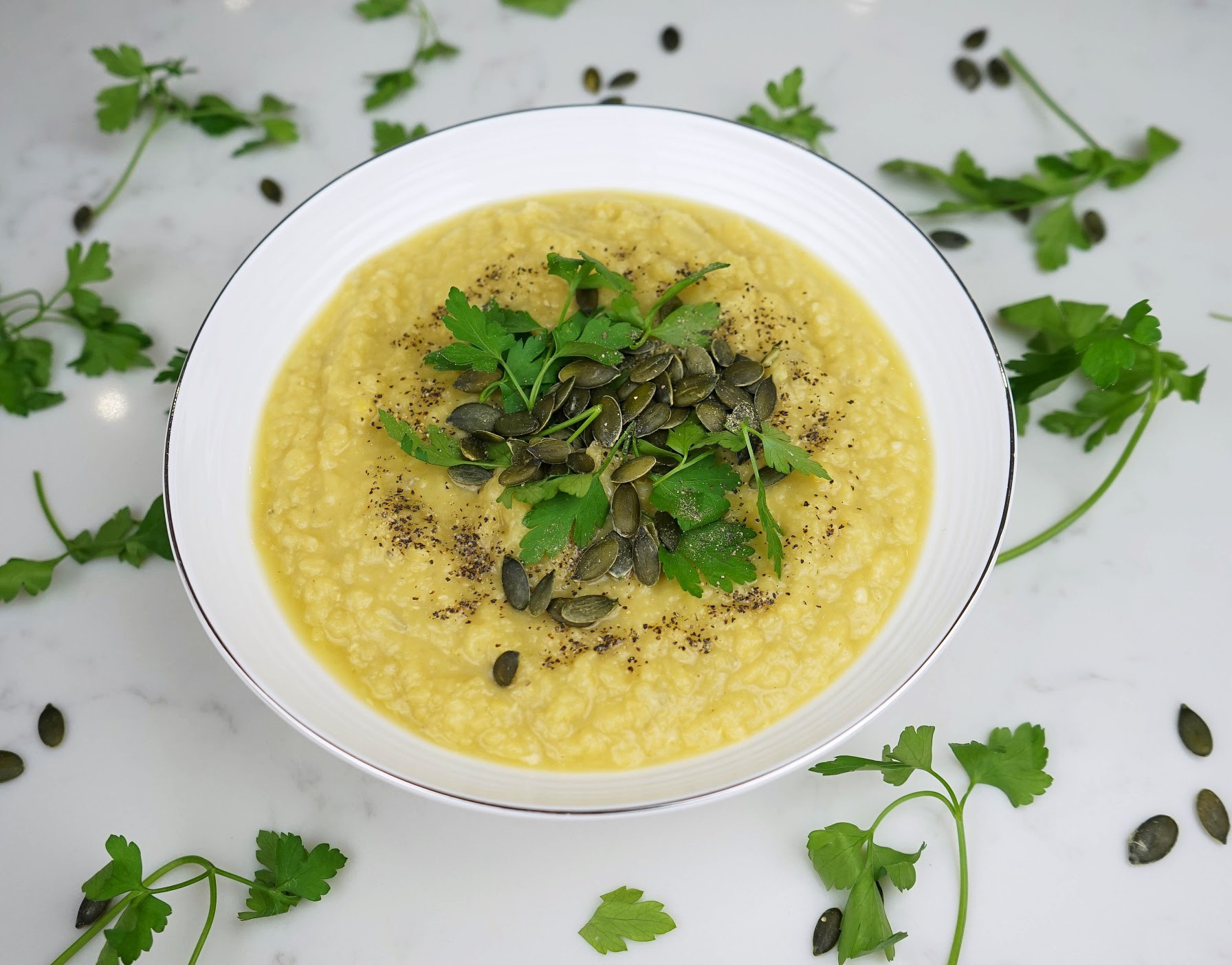 The addition of lemon juice into this soup offers cleansing benefits and gives your immune system a nice boost – just what it needs at this time of year!
A wholesome, guilt-free taste, an abundance of healthy nutrients and quick and easy to make – more than enough good reasons to whip up a batch of this soup on a cold winter's night! Enjoy! 🙂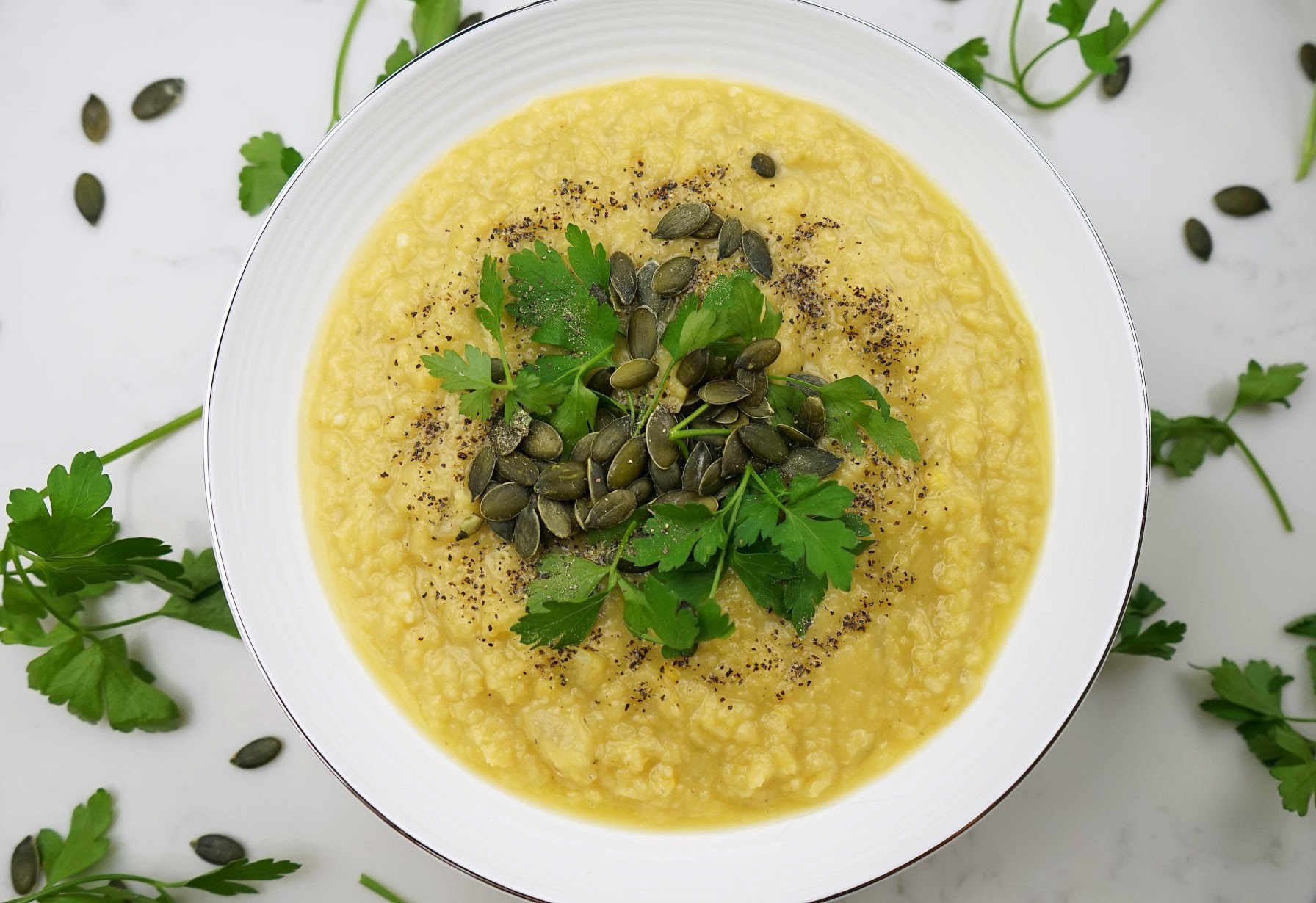 Recipe
Serves 4
Ingredients
1 onion, chopped
2 cloves garlic, minced
1 ½ cups red lentils, rinsed
1 tsp. ground cumin
2 tsp. olive oil
6 cups chicken or vegetable stock (made from MSG-free powder or liquid stock)
2 Tbsp. lemon juice
Salt & pepper to taste
Fresh coriander (to serve) – optional
Directions
Heat oil in medium size pot, add chopped onion and garlic & cook for 3-5 minutes.  Add cumin and cook for 1 minute.  Stir in lentils and mix well.  Add stock, salt and pepper and bring to boil. Reduce heat, cover and simmer until lentils are soft and tender, and soup is beginning to thicken (around 30 – 40 minutes).  Add lemon juice and stir through well.  Adjust seasoning (with salt & pepper) according to taste.  Can serve sprinkled with chopped coriander.  Enjoy! 🙂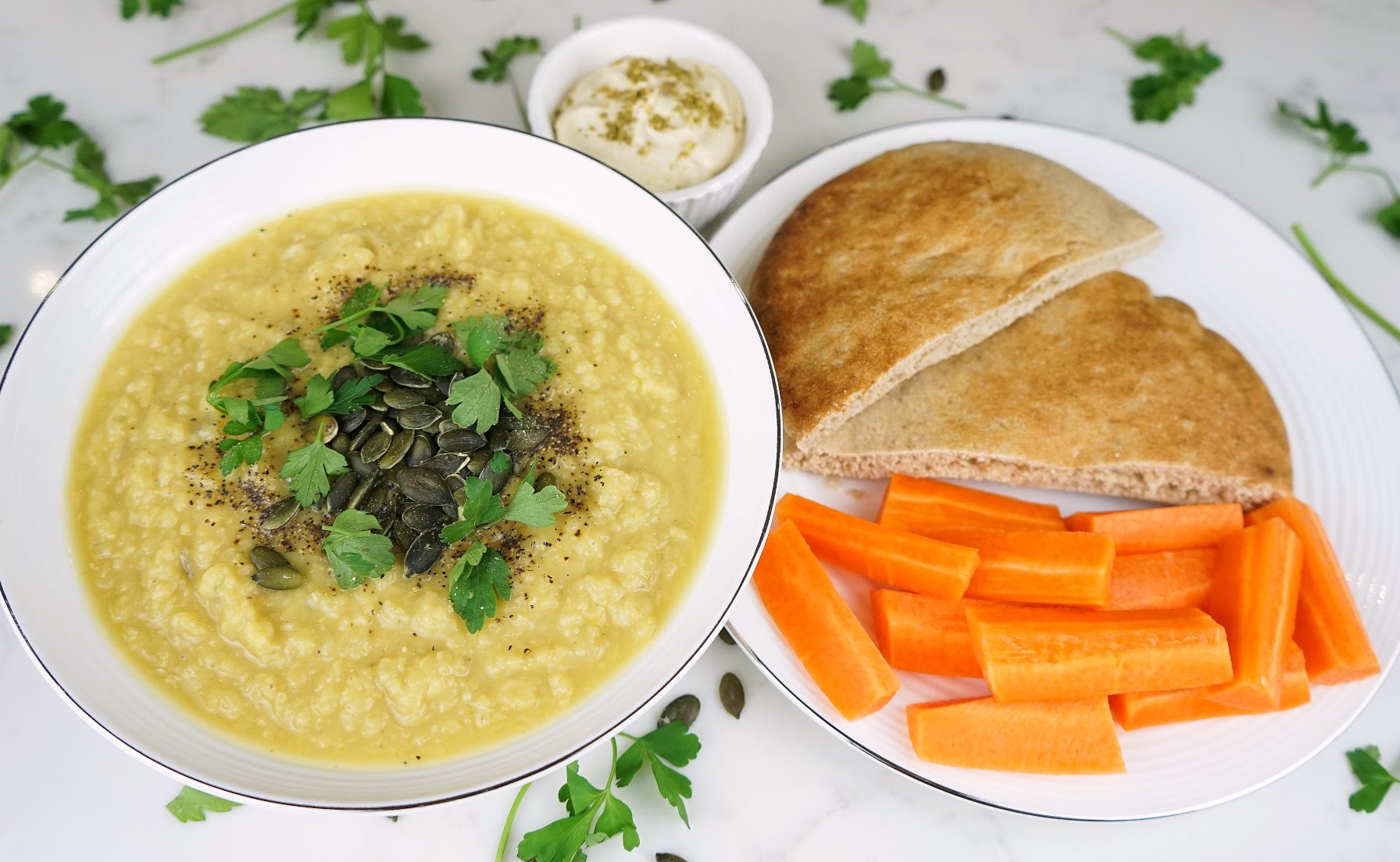 Leave a Response
You must be logged in to post a comment.