Eggs in a Mug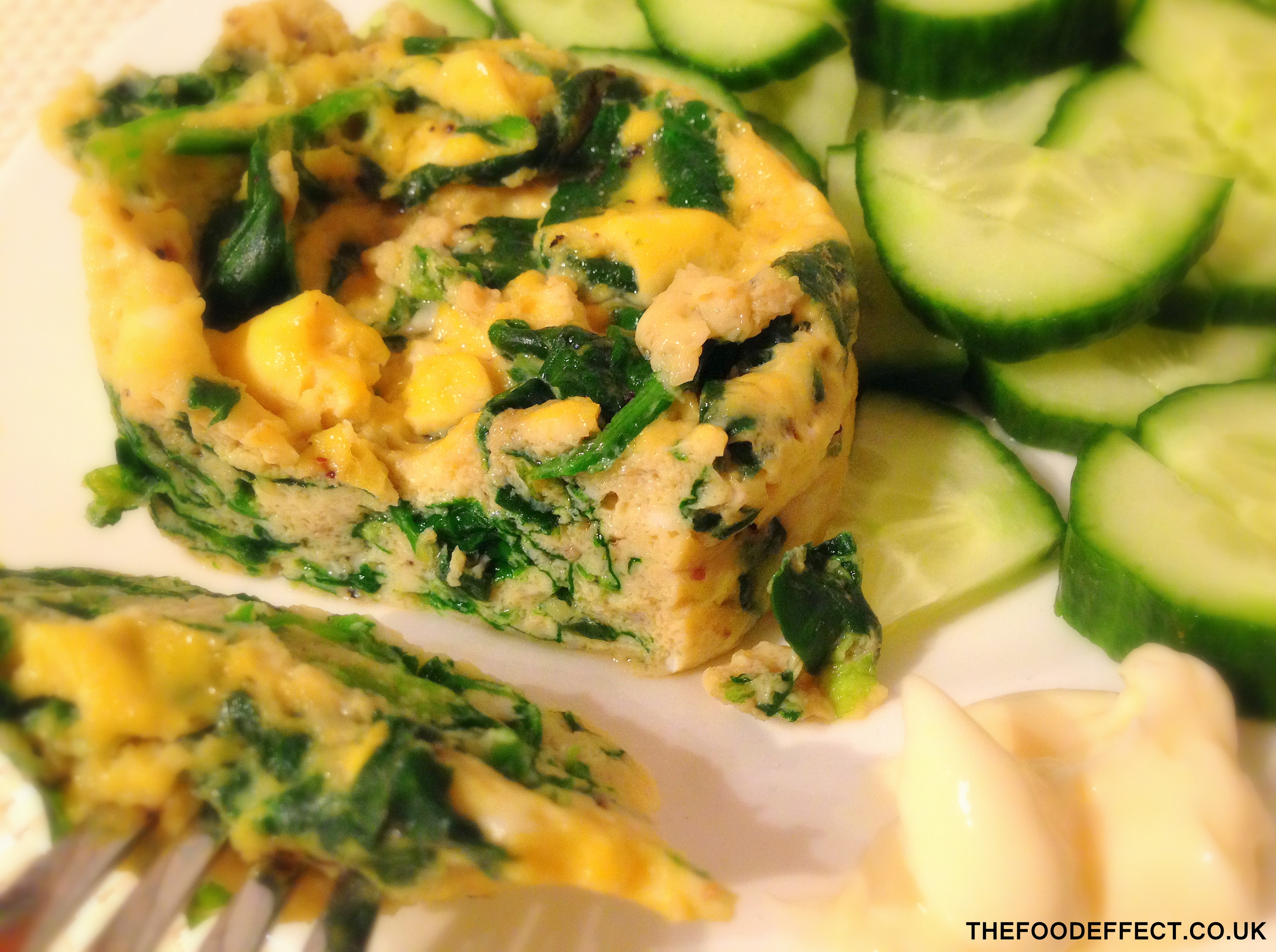 As regular followers of The Food Effect will know, I'm a huge fan of eggs and advocate eating them to all my clients and readers.  Boiled, poached, scrambled – you name it, I love them!  (You can see some of My Favourite Easy Egg Recipes HERE.)
The following creation comes into a genre of its own, and is more of a method than a recipe.  Eggs-cited??  You should be, because what it produces could be referred to as an omelette, frittata, scrambled eggs or spinach scramble, "in a mug".  Call it what you fancy, this is by far the quickest, easiest and most delicious way to eat eggs!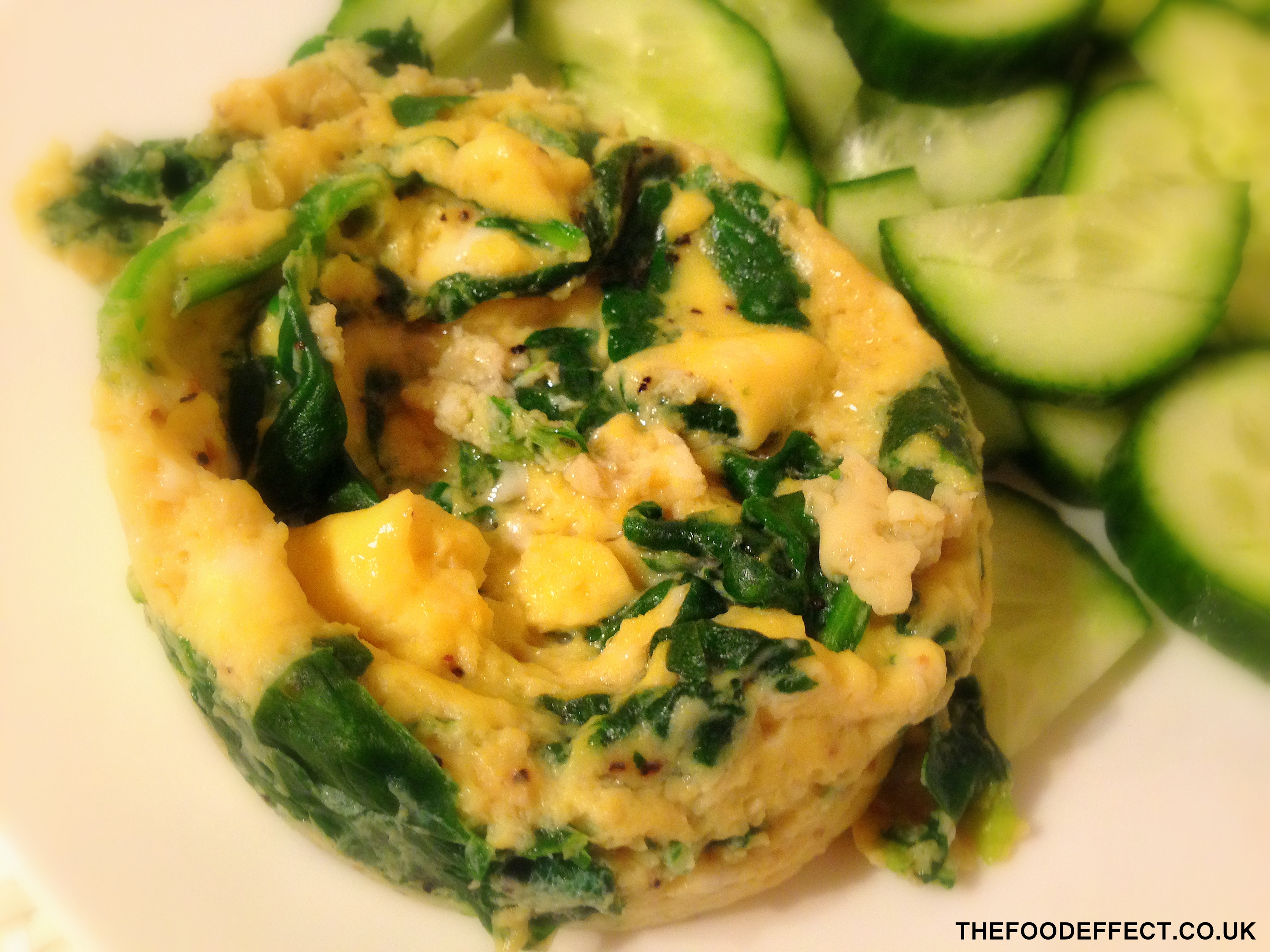 Simple and fail-proof, this method is perfect for a quick, protein-packed breakfast or lunch – paired with some whole-grain toast and tomato, cucumber or avocado – and ready in just two minutes flat!  Better still, there's no frying pan or spatula to wash up! 🙂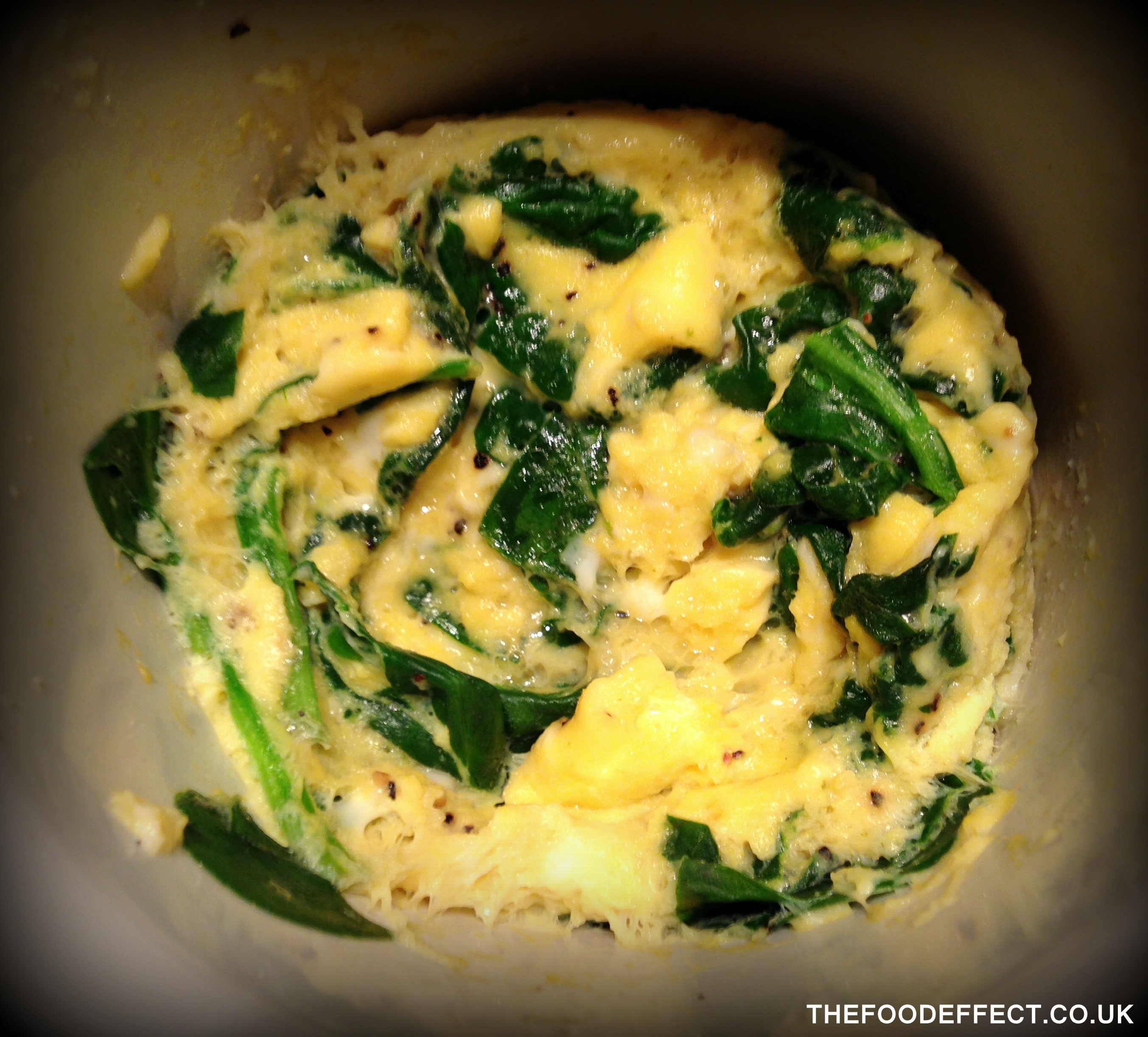 Eggs are a great source of protein (the most complete source second to human breast-milk), low in fat and carbs (virtually none!) and a fantastic source of folate, iron, zinc, selenium, Vitamin D, B Vitamins, choline and lutein.  Choline helps ensure proper functioning of the brain and combats inflammation, while lutein is a carotenoid that is good for your eyes.  B Vitamins make eggs a good food for your hair and nails and Vitamin D boosts immunity, facilitates the absorption of calcium and phosphorus and keeps your bones, teeth and muscles strong.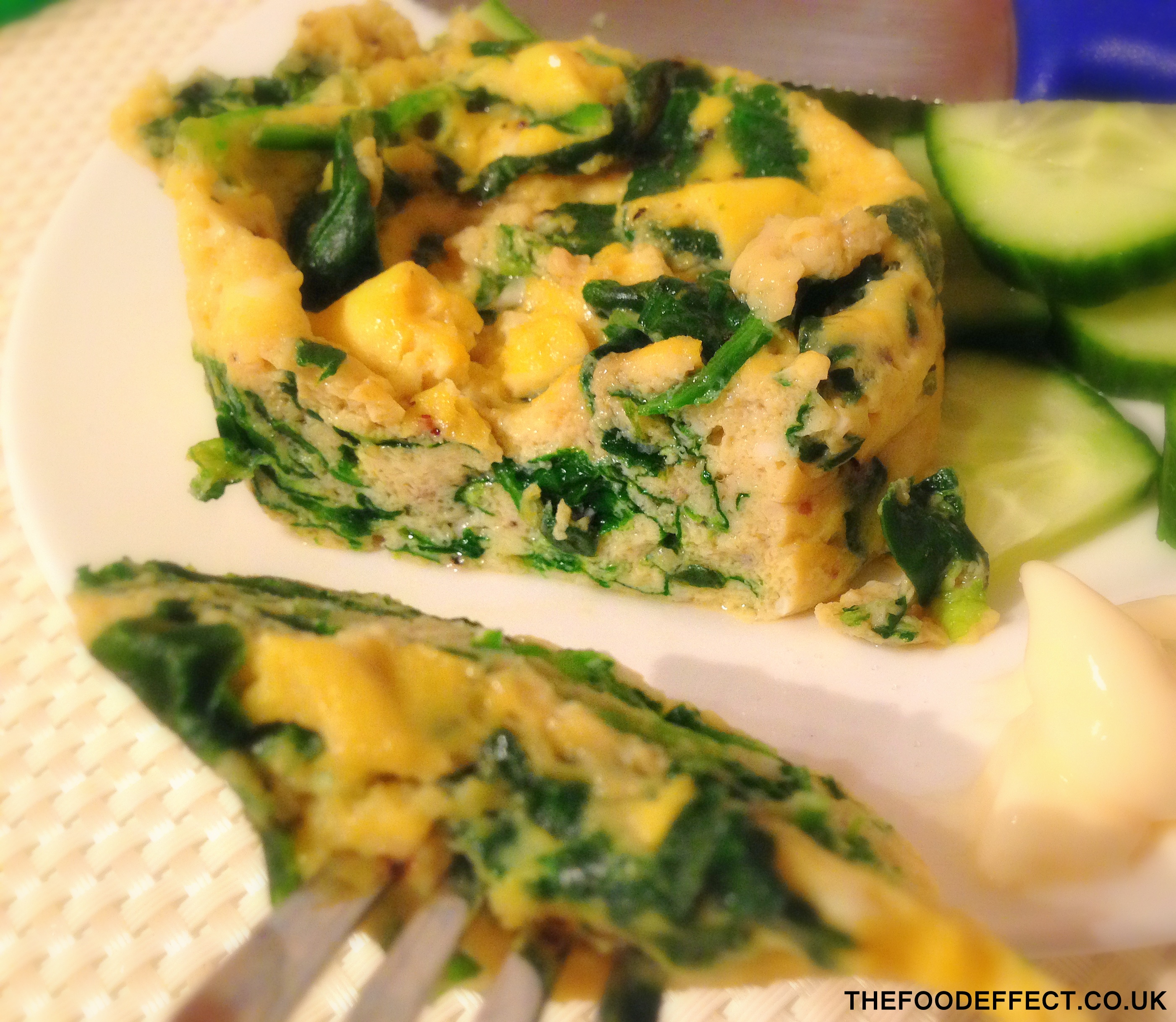 Aside from the protein, all this nutritional goodness is packed into the yolk, which is also home to tons of essential but hard-to-get nutrients and antioxidants that have been shown to help prevent macular degeneration and cataracts.  In fact, the protein in egg whites is not as nutritious without the yolks (which themselves contain ~3 grams of hunger-busting protein) – not to mention the fact that when eaten on their own, they also aren't as satiating.  The yolks, which also balance out the amino acid profile – making the protein in the egg whites more easily absorbed by our bodies – are, therefore, extremely important.  Abandon them and you're likely to feel less satisfied, which can cause you to eat more later on.  So to reap all the benefits, forget the "egg white only" order and start eating and enjoying the whole egg!
Next time you're looking for a super simple guilt-free breakfast, lunch (or dinner!), get cracking and whip up this eggs-cellent "recipe".  I can assure you, you won't regret it! 🙂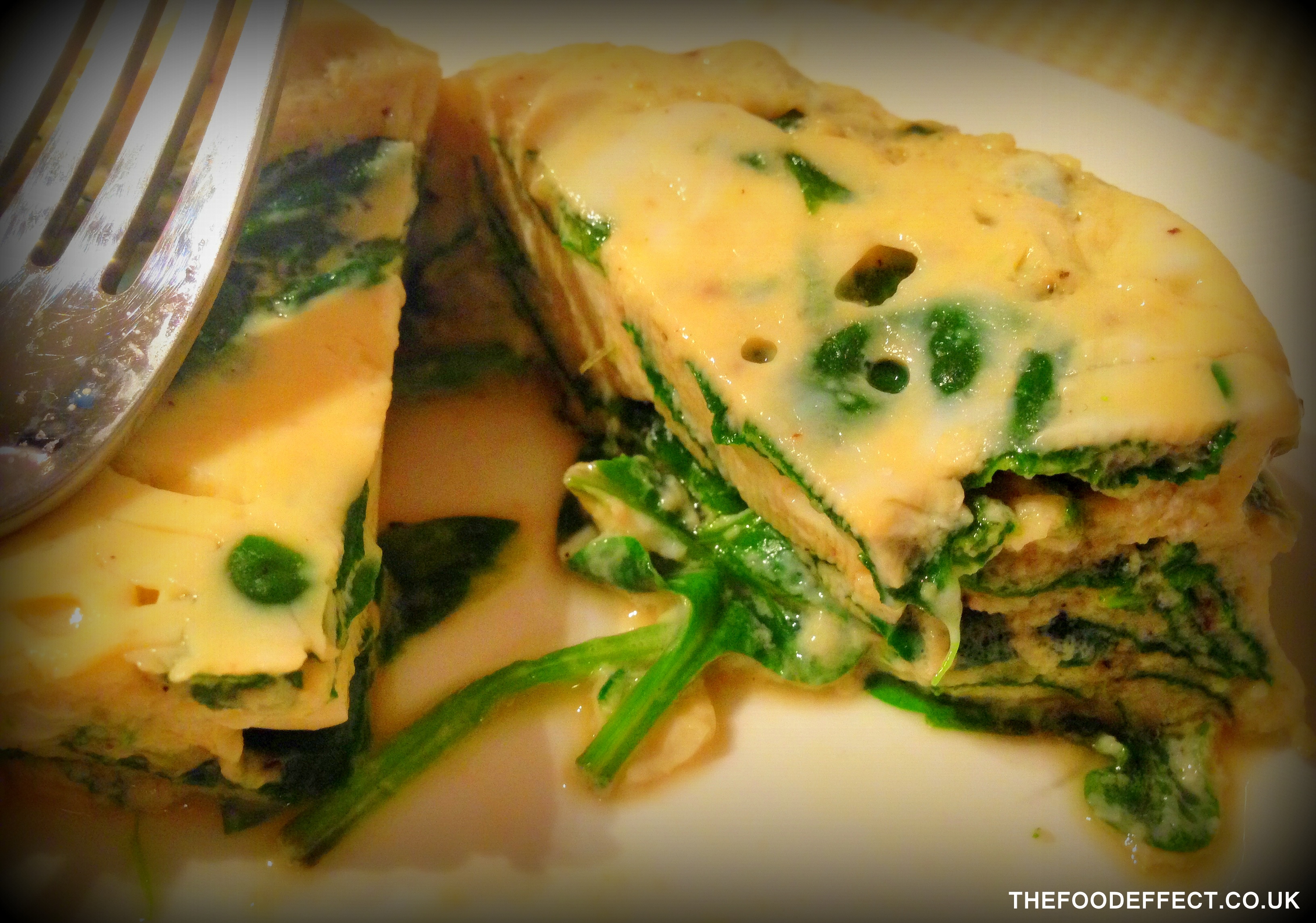 For more detailed information on the nutrition of eggs, you can read my "Eggs – The Whole Truth" article HERE, and also see "My Favourite Easy Egg Recipes" HERE.
Recipe
Ingredients
2 eggs
1 large handful fresh spinach leaves
Pinch of salt
Milk of choice (skimmed/ semi-skimmed/ soya/ almond milk)
Non-stick cooking spray (e.g. Fry Lite)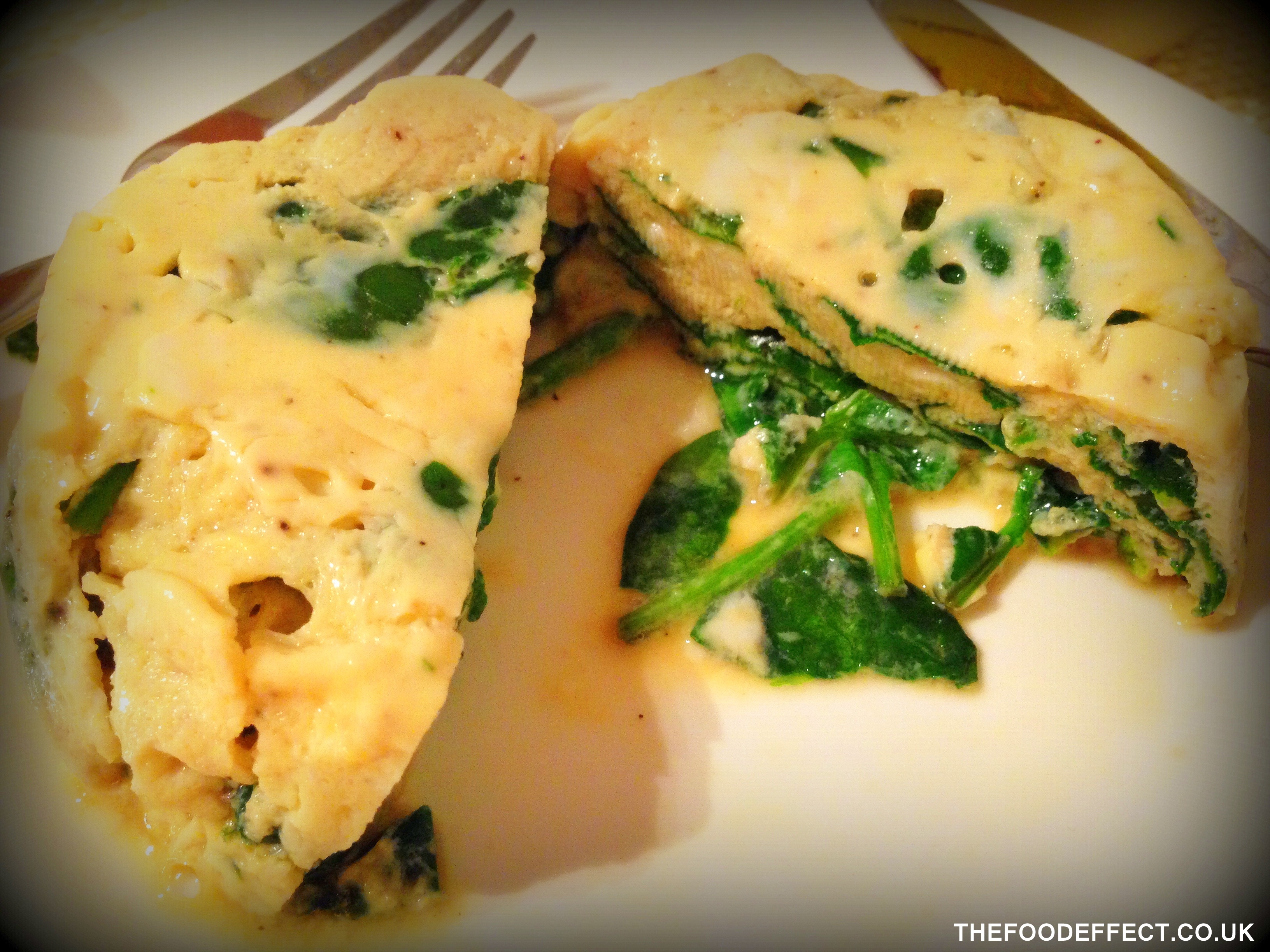 Directions
Spray a microwave-safe mug with non-stick cooking spray.  Crack two eggs into a bowl.  Add a dash of milk, a pinch of salt, and a large handful of spinach leaves torn up.  Mix ingredients together well with a fork.  Pour into the prepared mug and pop it into the microwave for around 1 minute 50 seconds on HIGH.  (If not set/ still raw cook for a few more seconds).  Allow a few minutes to sit, set and cool.  Pop on your plate and voila!  Serve with fresh veggies +/- whole-grain crackers or toast, and enjoy!! 🙂
Leave a Response
You must be logged in to post a comment.