Flourless Peanut Butter Cookies (Gluten-Free)
Hot on the heels of my recent Healthy Homemade Peanut Butter post, which is proving to be very popular, I thought this an appropriate one to follow!
A long-time favourite recipe of mine and boasting just three main ingredients, these flourless peanut xanax butter cookies couldn't possibly be more delicious… or easier to make!  A cookie which is crispy on the outside yet soft and moist on the inside, this recipe creates that perfect baking combination.  They are completely adaptable in terms of shape, thickness and texture (see NOTE in recipe on how to do this), and are also wheat and gluten free.  Without any of the butter, margarine, oils or hydrogenated fats that so many classic "peanut butter biscuits" require, this is pure peanut butter heaven – in cookie form!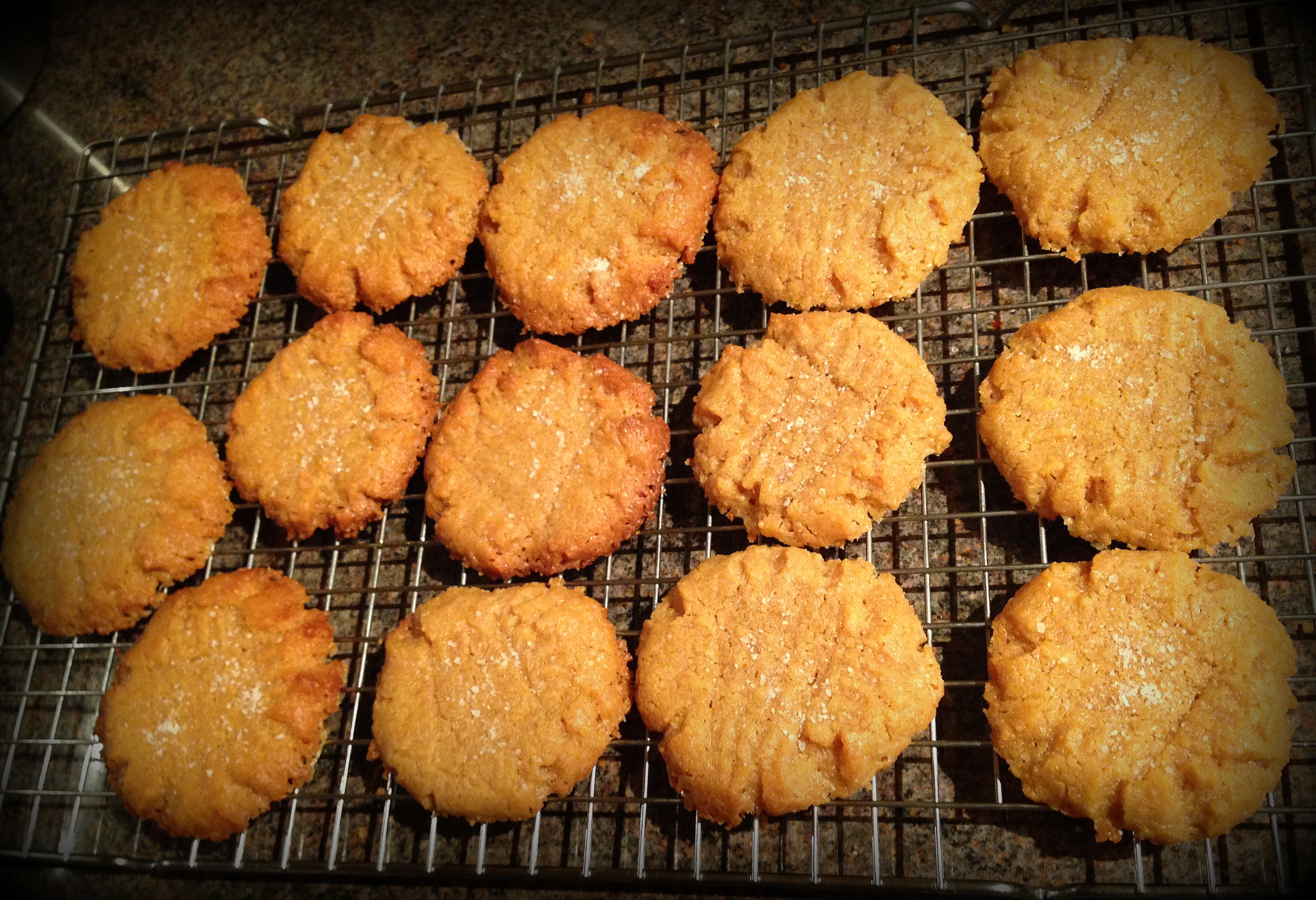 Coconut Sugar (also known as "Coconut Palm Sugar") is made from the sap of the coconut palm tree.  It has a GI score of 50, which is MUCH lower than that of refined white sugar, brown sugar and honey, and is also a good source of the essential minerals iron, zinc, calcium and potassium.  Thanks to coconut sugar's slow energy releasing properties, it also provides a sweet taste as well as sustained energy levels, rather than the classic "highs" and "lows" that regular refined sugar brings.
For the countless health benefits of peanuts (and peanut butter), and why, and more importantly how, you can enjoy it without piling on the pounds, see my Healthy Homemade Peanut Butter blog post HERE.
These cookies are a perfect healthy alternative if you're in need of a sweet treat with a cup of tea during a mid-afternoon slump, or paired with a herbal tea to satisfy those all too common late-night cravings.  Whatever the reason, find your excuse and get baking as they're absolutely delicious!
Because everyone needs to satisfy their sweet-tooth cravings at some point! 🙂
Ingredients
1 cup natural peanut butter (smooth OR crunchy)
1 cup coconut sugar
1 egg
½ tsp. vanilla
¼ – ½ tsp. salt (¼ if peanut butter is already salted, ½ tsp. if using unsalted)
Optional: Dark chocolate chips or chopped roasted salted peanuts to add-in; fine sea-salt for sprinkling on top as soon as cookies come out the oven (highly recommended!).
Directions:
Pre-heat oven to 180°C. Line 2 baking trays with baking paper (do NOT grease or spray).  Place all ingredients (apart from optional add-ins) into a medium size mixing bowl.  Using an electric hand-beater or by hand with a spoon, mix until everything is completely combined together to form a dough.  If using optional add-ins (chocolate chips or chopped peanuts), add them in and mix through at this point.
Form dough into balls (measuring 2 level Tablespoons full or a level 1/8th cup (use this size measuring cup to portion each cookie) and place onto prepared baking trays.
Optional (see note): Press down on each ball very lightly with the back of a fork.  NOTE: If you like a crispier, more "classic" style flatter cookie (as shown in the first few pictures), then flatten the cookies slightly at this point, before baking (this will cause them to spread more).  If you prefer a more "compact", dense cookie (as I do!) leave the dough in balls and do NOT flatten at all, after baking as they come out the oven, flatten them slightly with the back of a fork or spoon and then allow to cool (to achieve a "cookie" shape but they will remain a more dense compact cookie… delicious!)
Bake at 180ºC for 10-12 minutes or until just browned.  (Optional: sprinkle a small amount of fine sea-salt onto each cookie when they come out the oven).  Allow to cool for 5 minutes on baking tray before trandferring to a wire rack to cool completely. Enjoy! 🙂
Makes: 12-15 cookies (recipe can easily be doubled!)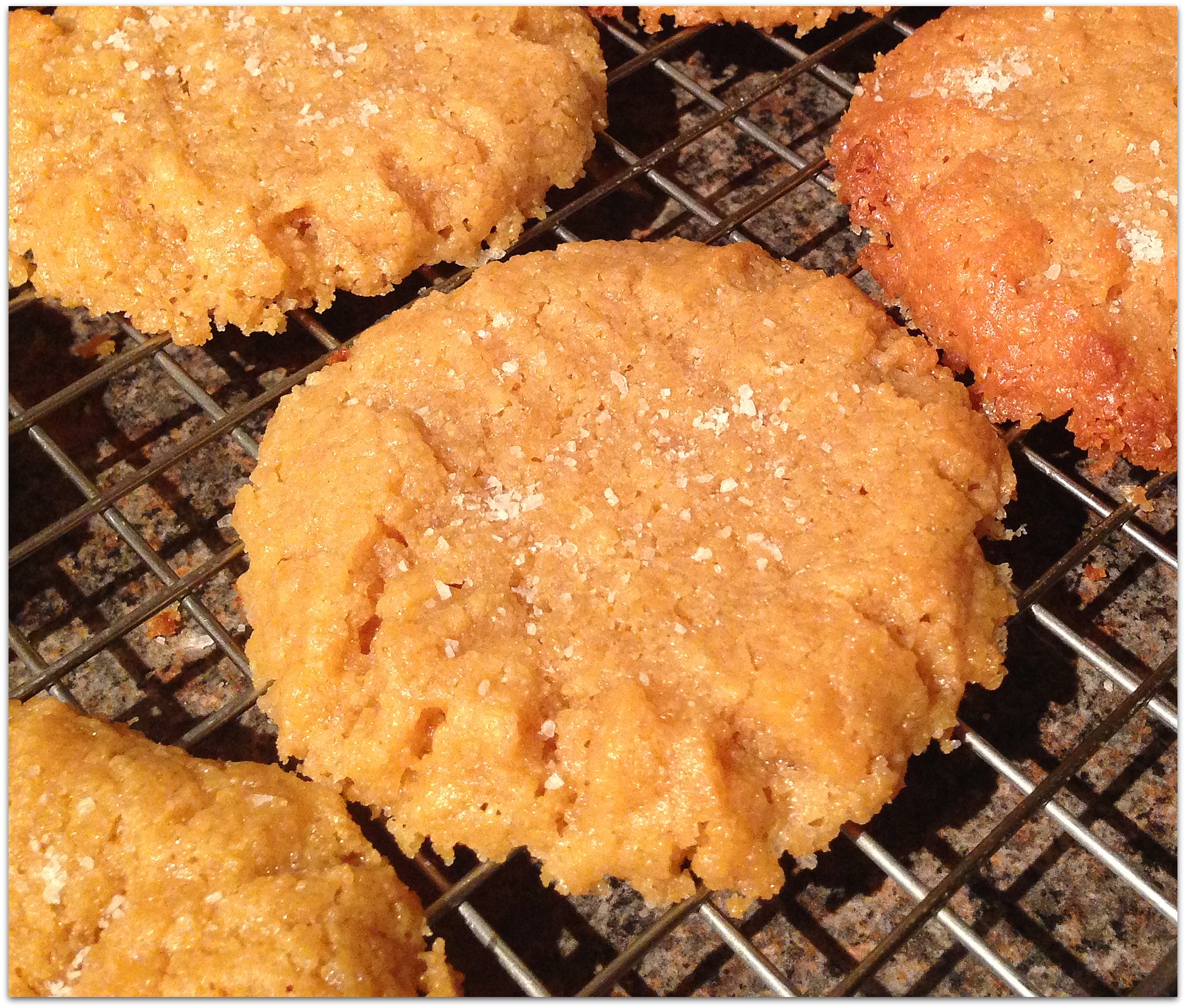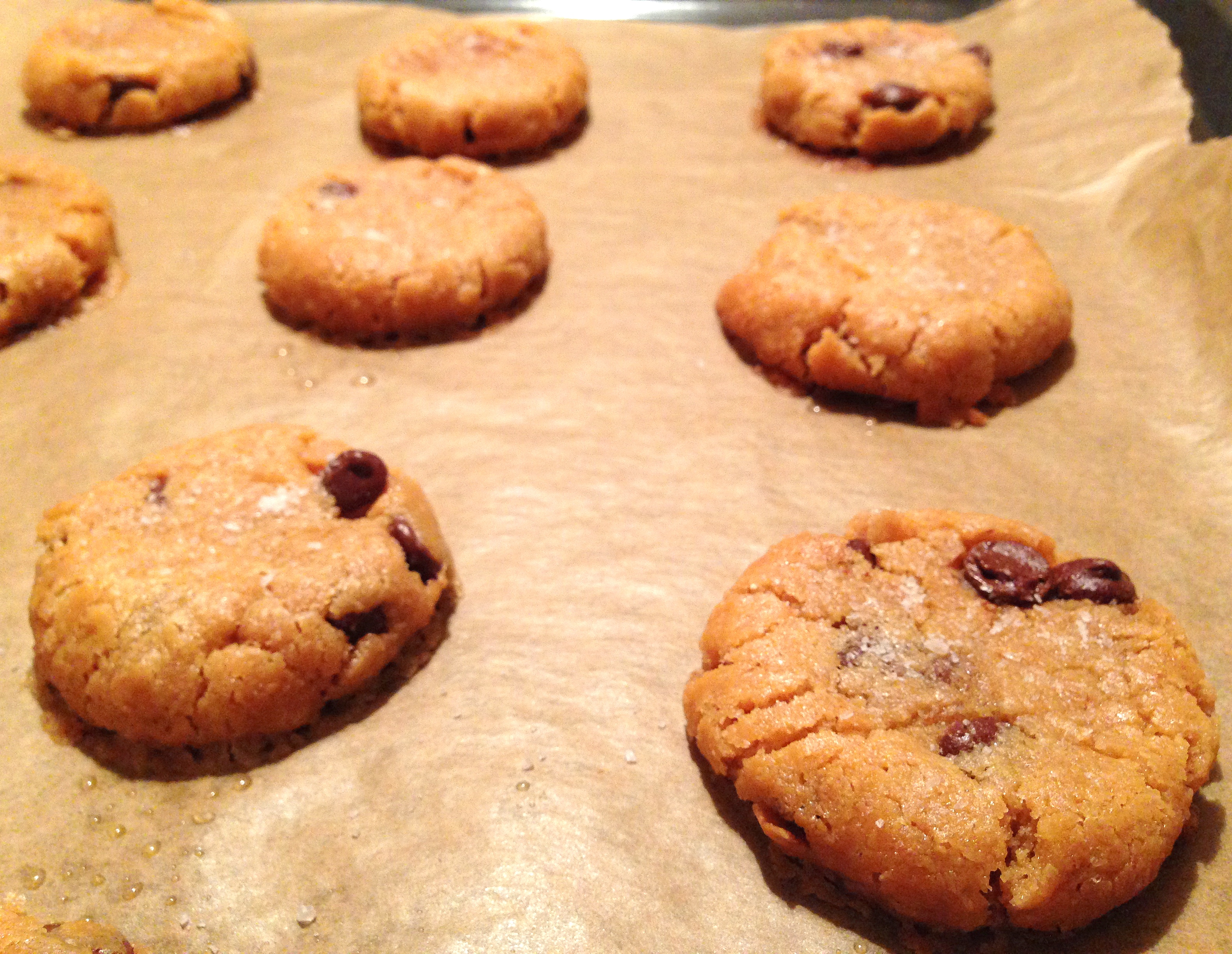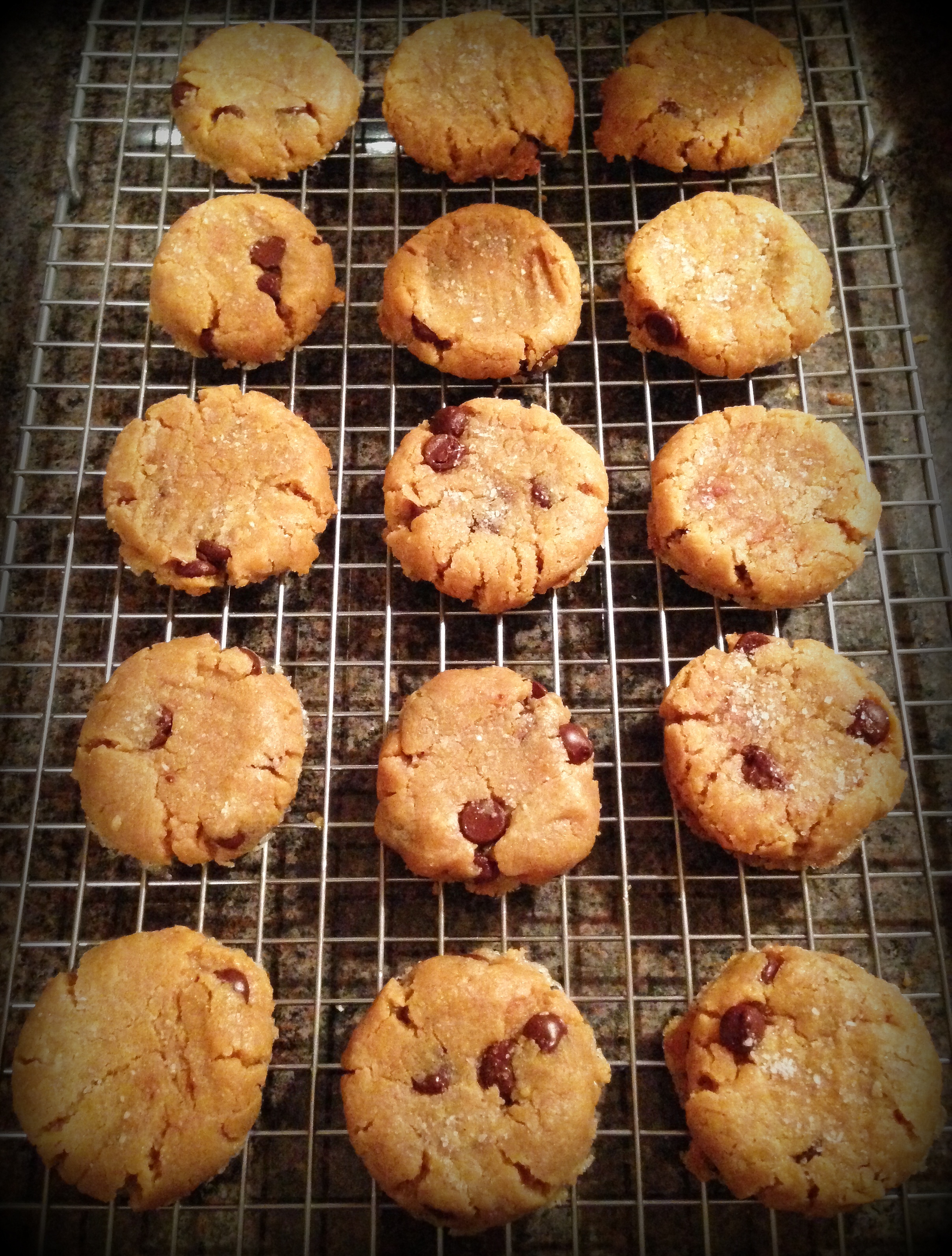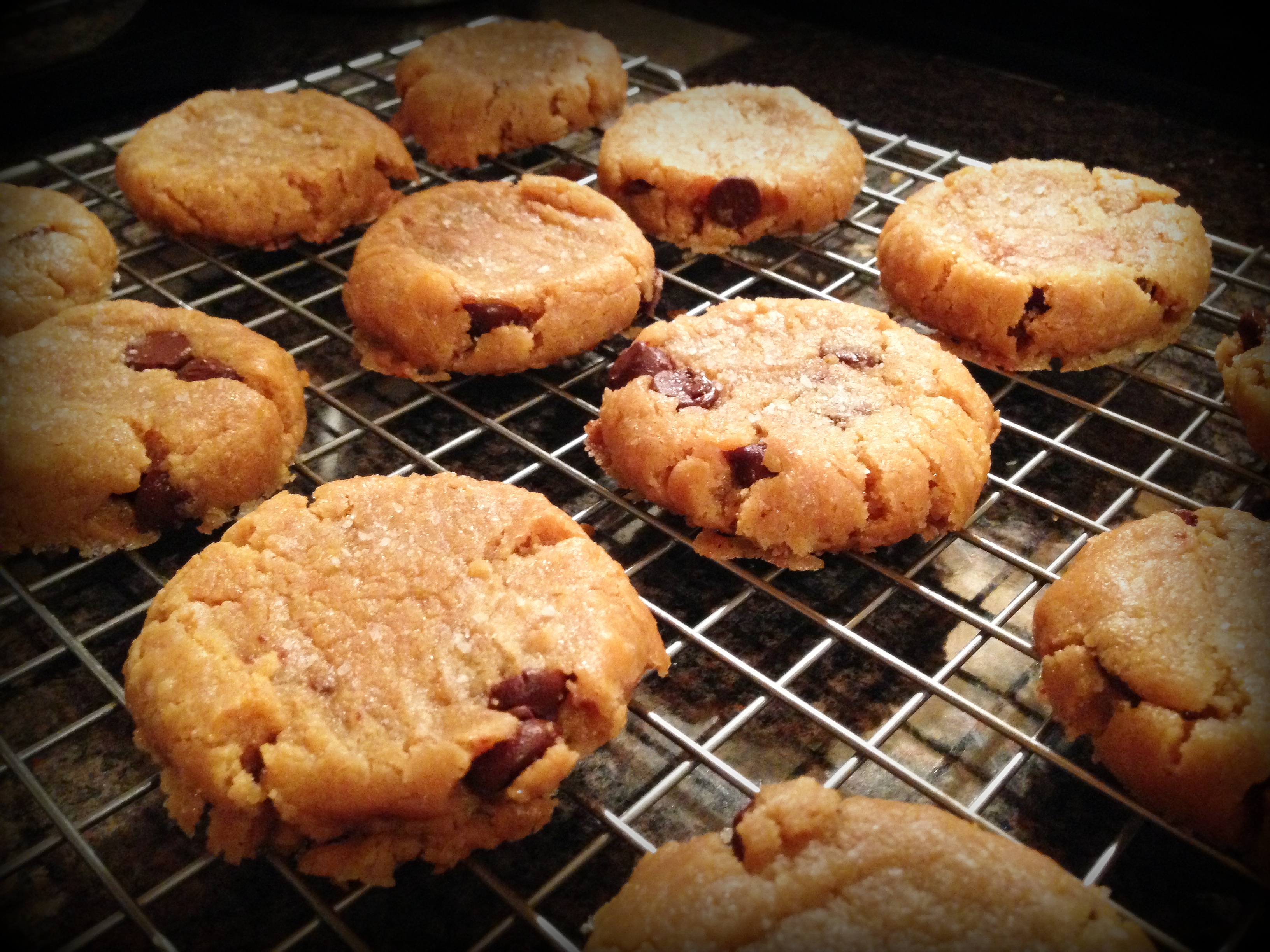 Leave a Response
You must be logged in to post a comment.