Get Your Zooki On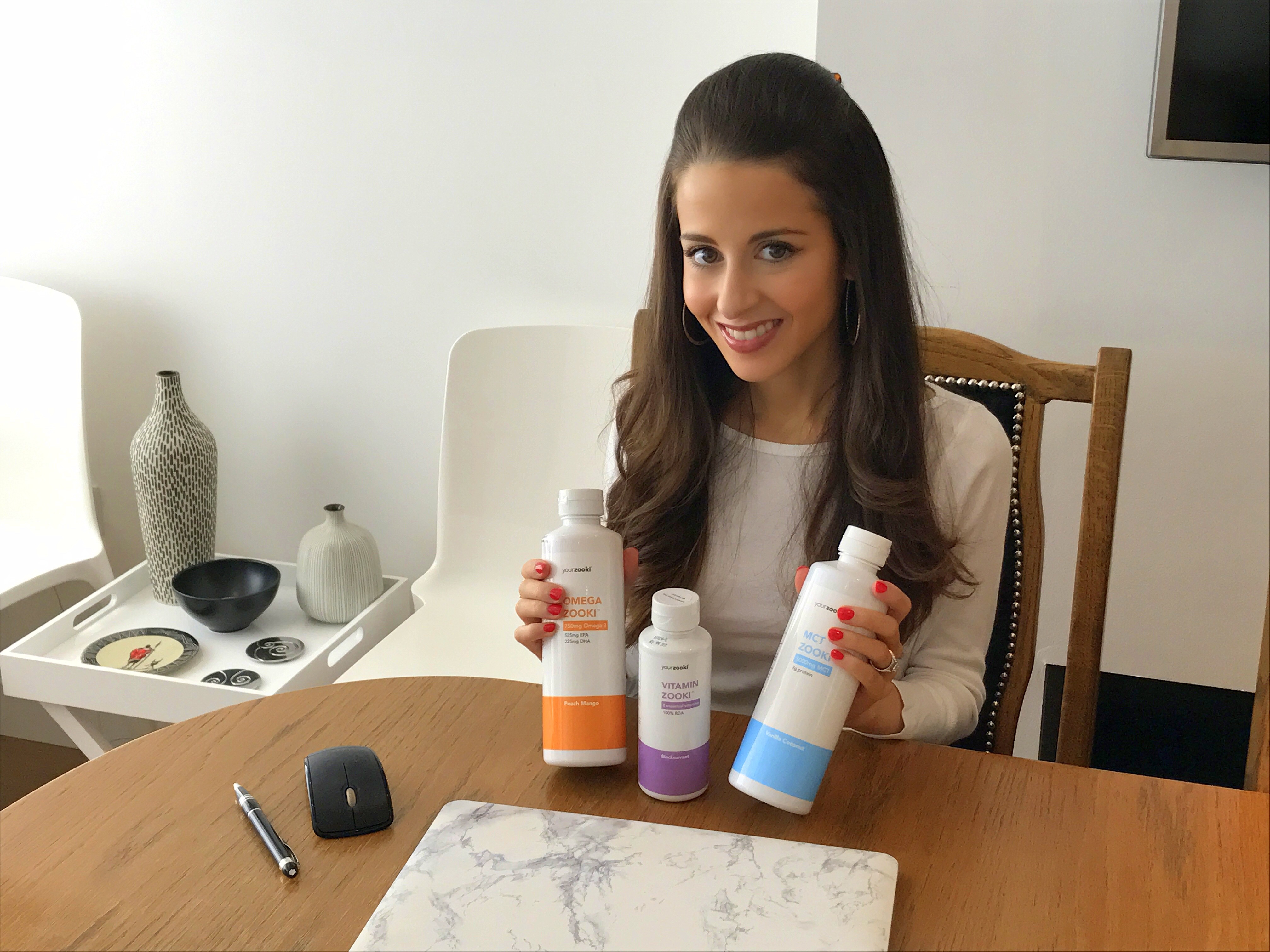 I recently discovered a new range of vitamins and I'm completely hooked!  Quite simply, Your Zooki is an easy way to take your diet to the next level.
The Zooki range is an alternative to capsules, enhanced with active ingredients such as essential vitamins, Omega-3 and MCT (a super-fat that does wonders for your brain and body), and it can be used to enhance smoothies, supercharge shakes, pimp your porridge, drizzle over fruit and more.  Even eaten straight off the spoon, Zooki beats swallowing capsules any day of the week!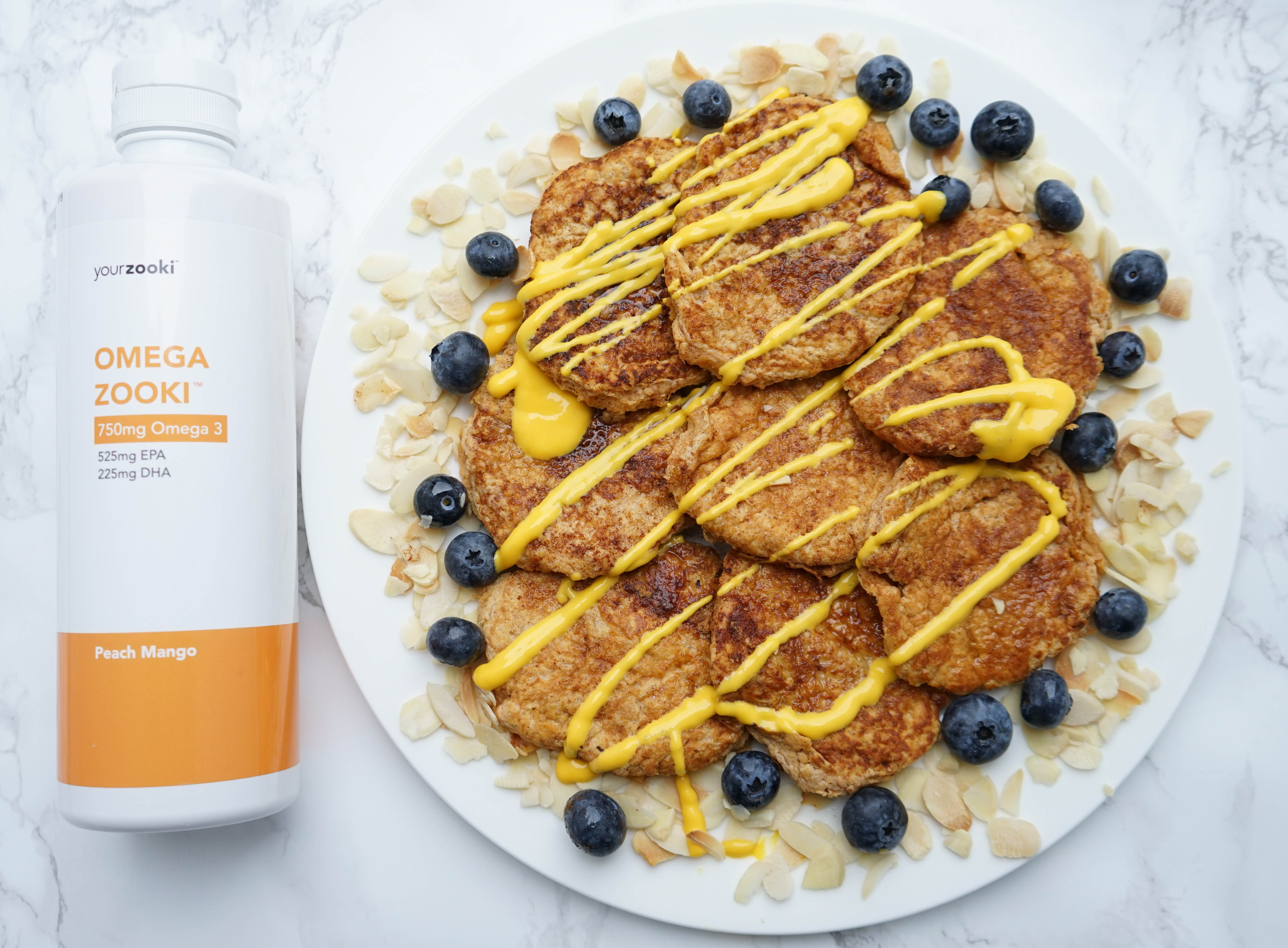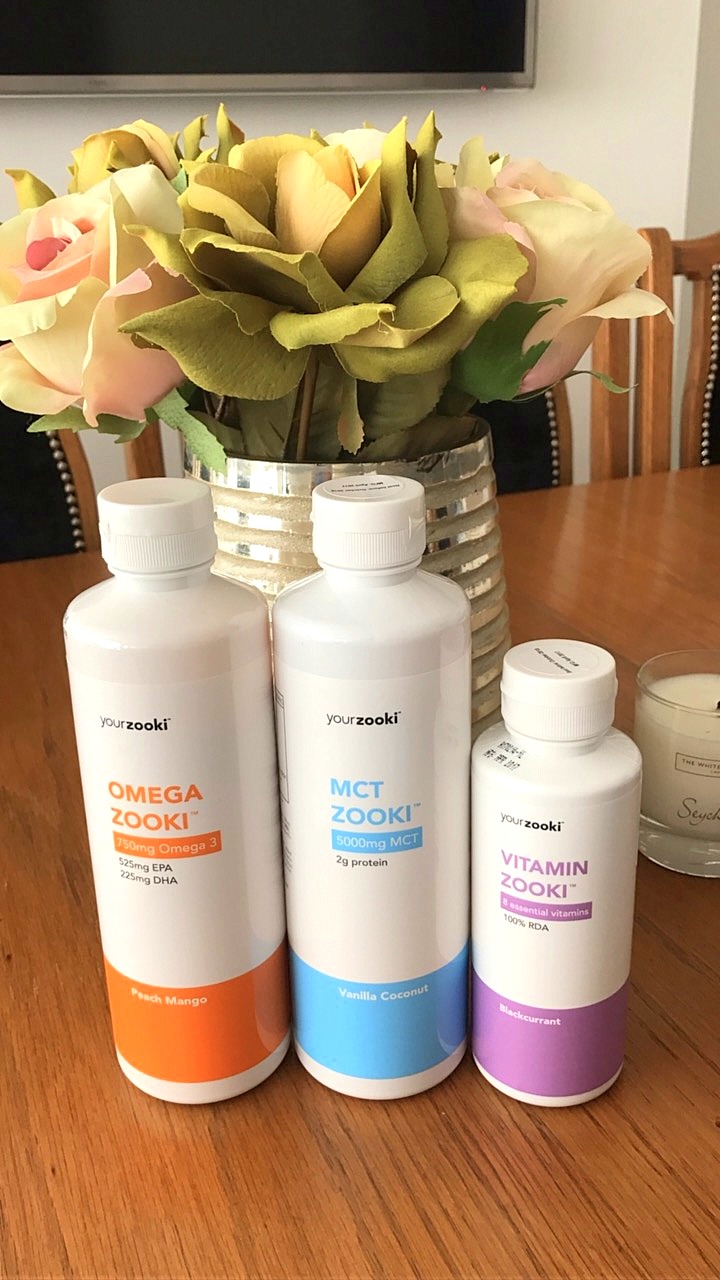 Each Zooki carries a different active ingredient that will benefit you in different ways.  Here is a brief summary of each.  (Spoiler: I've tried the whole range and love them all!)
Omega Zooki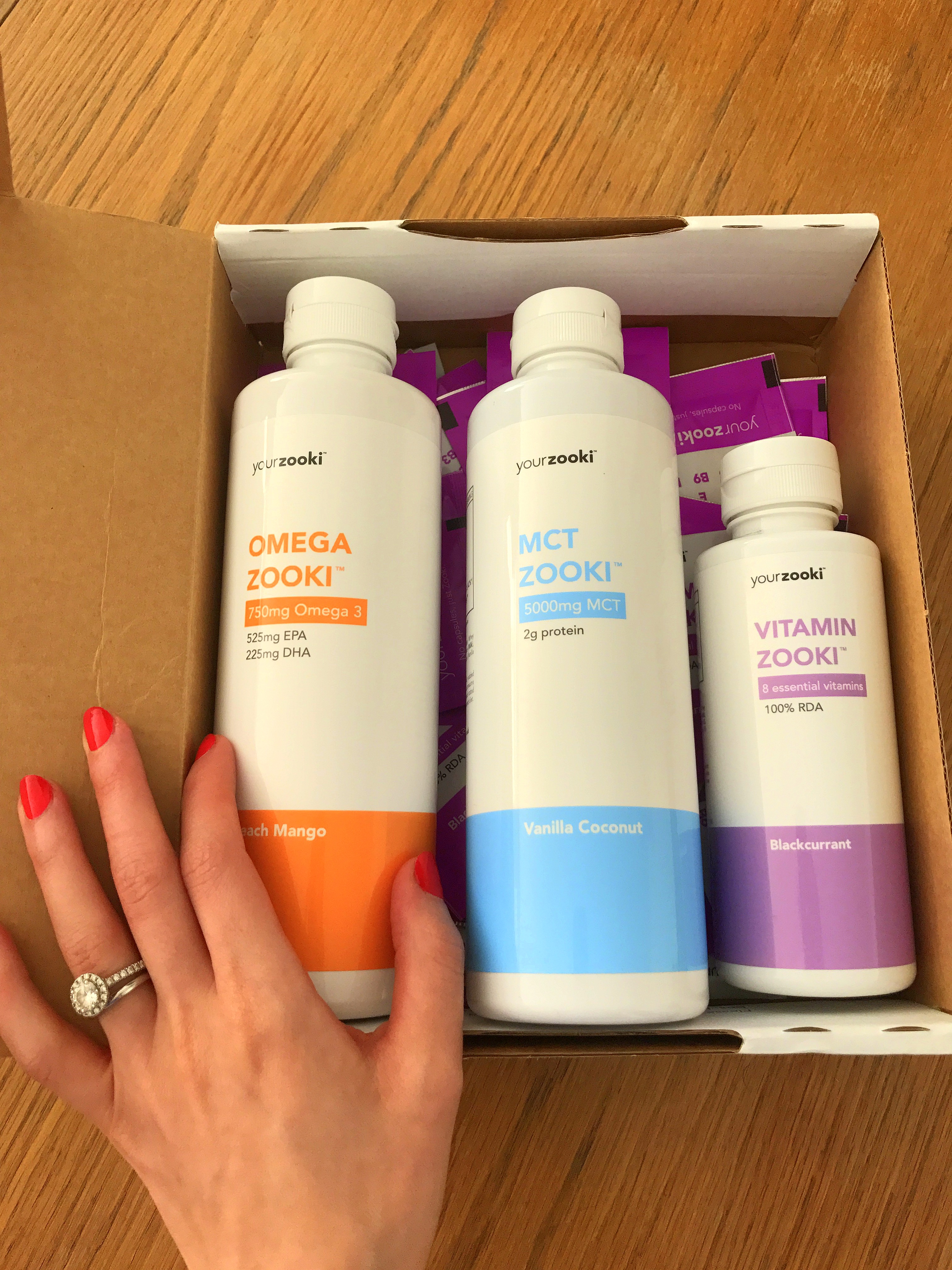 Omega Zooki is a tropical combination of pharmaceutical grade fish oil and purified water.  It's full of Omega 3 fish oil – with high levels of Omega 3 EPA DHA.  It has a smoothie texture similar to yoghurt and is made with 100% natural ingredients.  It's sweetened with all natural plant-based xylitol, coloured with the superfood turmeric and flavoured with all natural peach and mango oils.
Omega Zooki makes it easy for you to increase your Omega 3 intake.  You no longer need to swallow awkward fish oil capsules or endure fishy burps; Omega Zooki gives you all the benefits of fish oil without the fishy taste.
No artificial ingredients are used so once opened, it can be refrigerated and lasts 12 months!
This omega supplement is an innovation that will make fish oil capsules a thing of the past.  Give Omega Zooki a try, and you'll never look back.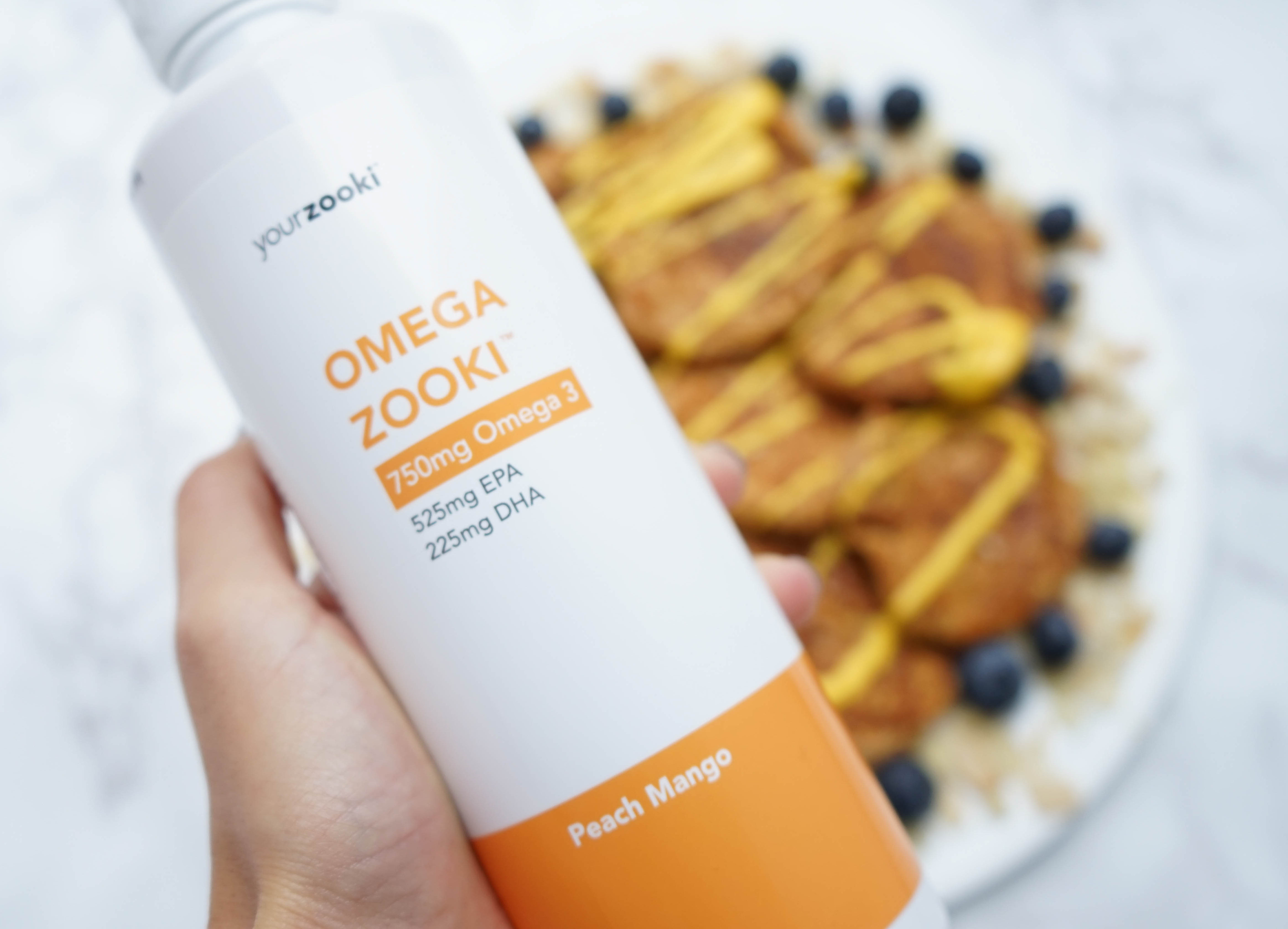 Who will benefit from Omega Zooki?
If you aren't getting enough oily fish in your diet (if you're vegetarian or don't eat two servings of oily fish a week) then you will benefit from Omega Zooki – a simple and effective way to pack your diet with Omega 3 fish oil, that your heart and brain needs.
It's all natural
A daily intake of 250mg EPA and DHA will contribute to the normal function of your heart
A daily intake of 250mg DHA will contribute to the maintenance of the normal function of your brain and vision
Maternal intake contributes to the normal brain development of the foetus and breastfed infants
Maternal intake contributes to the normal development of the eye of the foetus and breastfed infants
Pharmaceutical grade fish oil
High levels of Omega 3
Sustainably sourced
Less than 0.5g of sugar per serving
13 approved health claims
MCT Zooki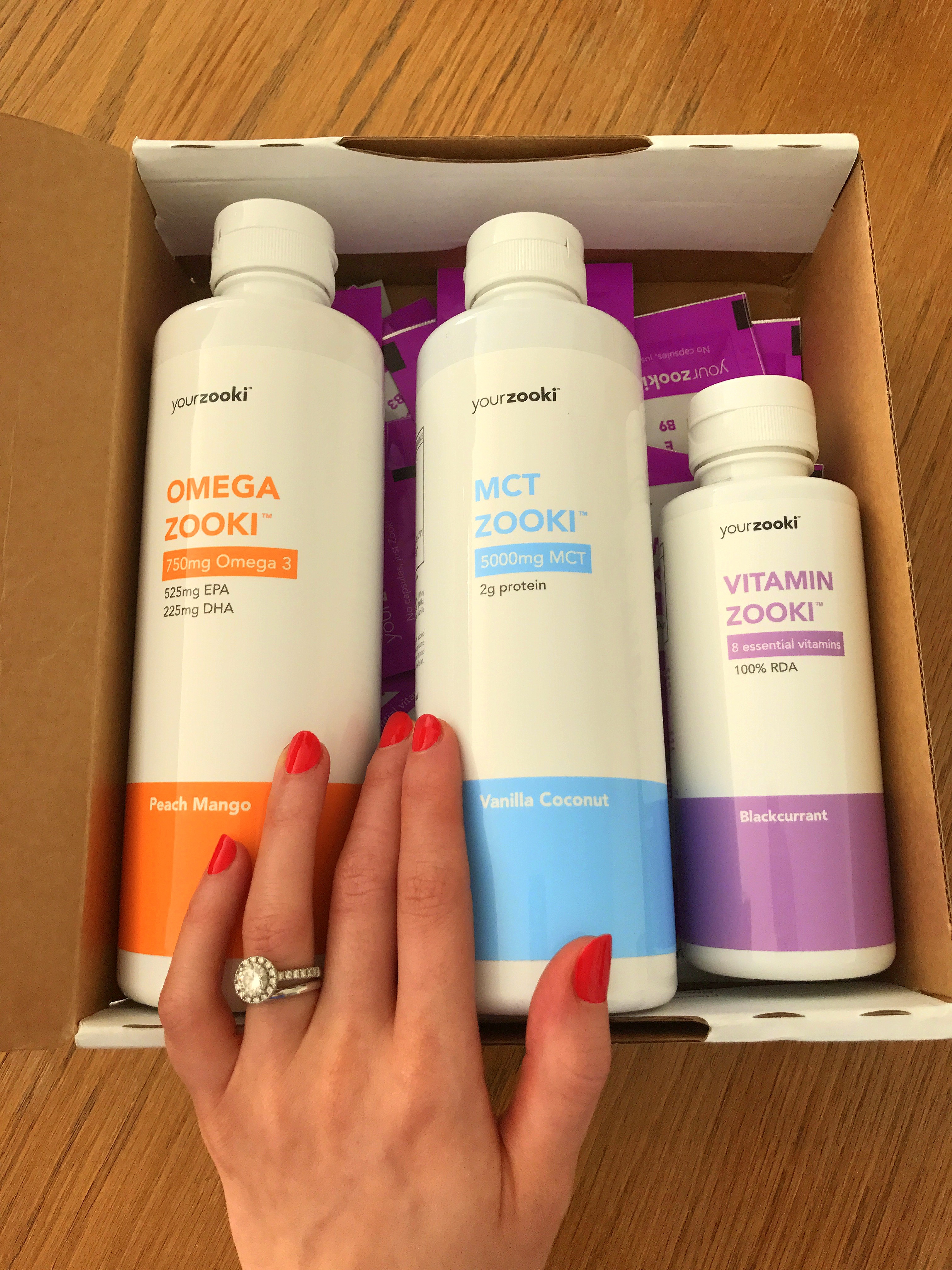 What is MCT?
Medium chain triglycerides, or MCT for short, are super-fats commonly found in coconut oil.  Your body will burn MCT as energy but won't store it as fat, which means it's a superb way to keep your energy levels high as you slim down.  MCT is a rapid access source of energy that your body will readily metabolise.
The MCT Zooki is an all-natural, vanilla and coconut-flavoured MCT coconut oil emulsion packed with C8 and C10 MCT.  Zooki takes the most potent part of coconut oil and emulsifies it so it's pharmacy delicious and easy to take.
MCT Zooki will give you a solid source of healthy fats that your body can readily metabolise into energy throughout the day.  C8 and C10 chain MCT Oil provides optimum energy for the brain, which helps fuel your mind and body with healthy fats, whilst helping to energise you and suppress cravings.
Who will benefit from MCT Zooki?
If you're looking to fuel your mind and body with healthy fats and energise in a natural way, then MCT Zooki is right for you.
Cutting down on refined carbohydrates, in particular sugar, can make you lethargic and zapped of energy to begin with.  MCT will keep those sugar cravings at bay whilst satisfying your energy demands with healthy fats.  Weight loss and dieting in general becomes much easier when you're full of energy and not always craving a sugary treat.
It's sugar-free, soy free, gluten free and non-GMO.
MCT Zooki is popular in the morning with or after breakfast (one teaspoon) and then topped up with another teaspoon or two in the middle of the afternoon as soon as fatigue, hunger and cravings kick in.
There are no artificial ingredients used and once opened, it can be refrigerated for 12 months.
Vitamin Zooki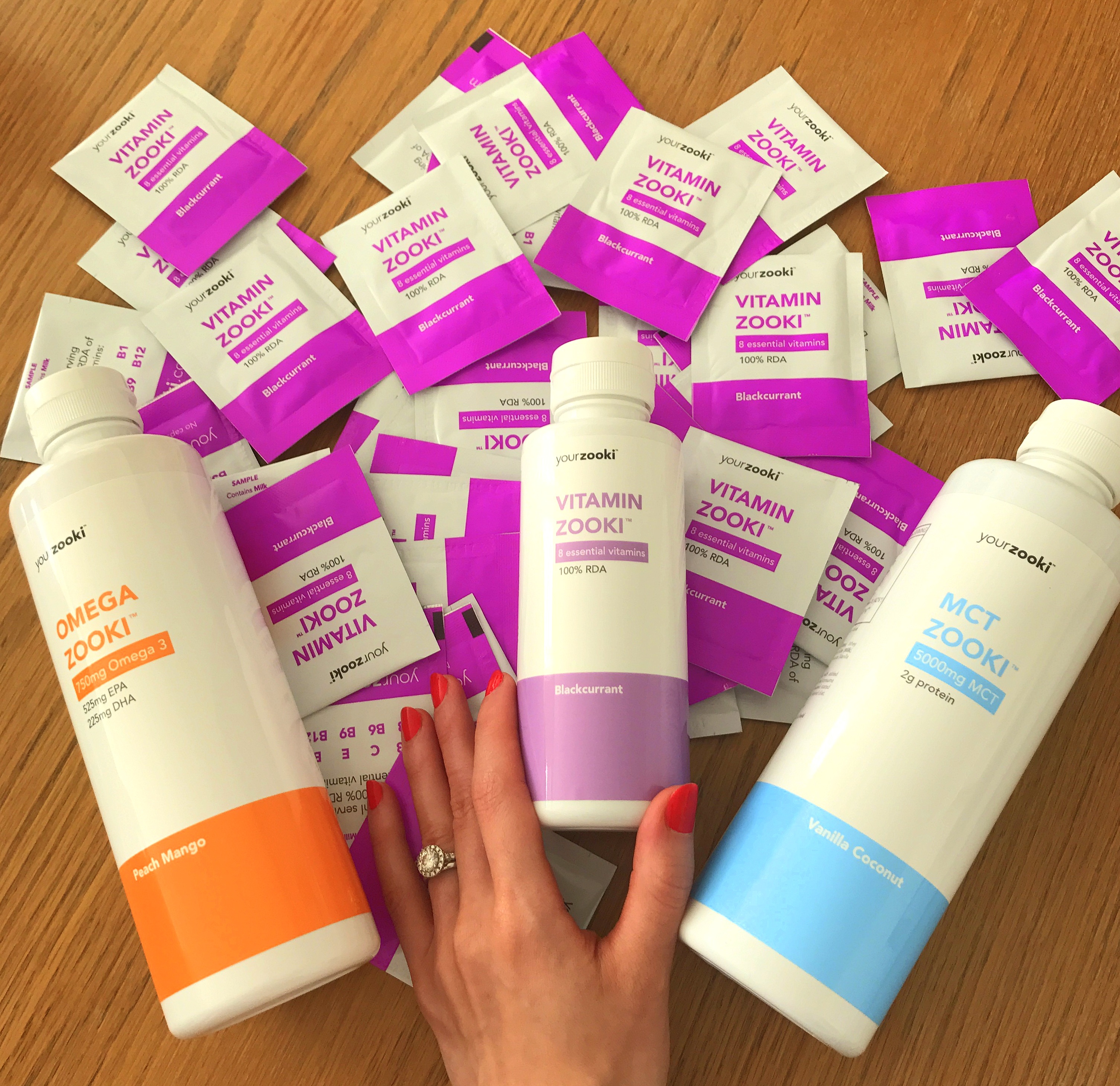 Vitamin Zooki is a powerful combination of healthy fats and essential vitamins delivered in a delicious sugar-free blackcurrant and apple-flavoured emulsion.  All the vitamins are bound with MCT.
With 55 approved nutrition and health claims, it provides 100% of your RDA for eight essential vitamins and 1500mg of MCT (in just one teaspoon!).
Vitamin Zooki Overview
Smash through tiredness – Vitamins B6, B12, Niacin and C contribute to a reduction in tiredness and fatigue
Boost your body – Vitamins D3, C, B6 and B12 contribute to the normal function of the immune system, whilst other components help with the heart and nervous system, normal muscle function and maintenance of teeth
Fuel your focus – Vitamins C, Thiamine, Niacin, B6 and B12 contribute to normal psychological function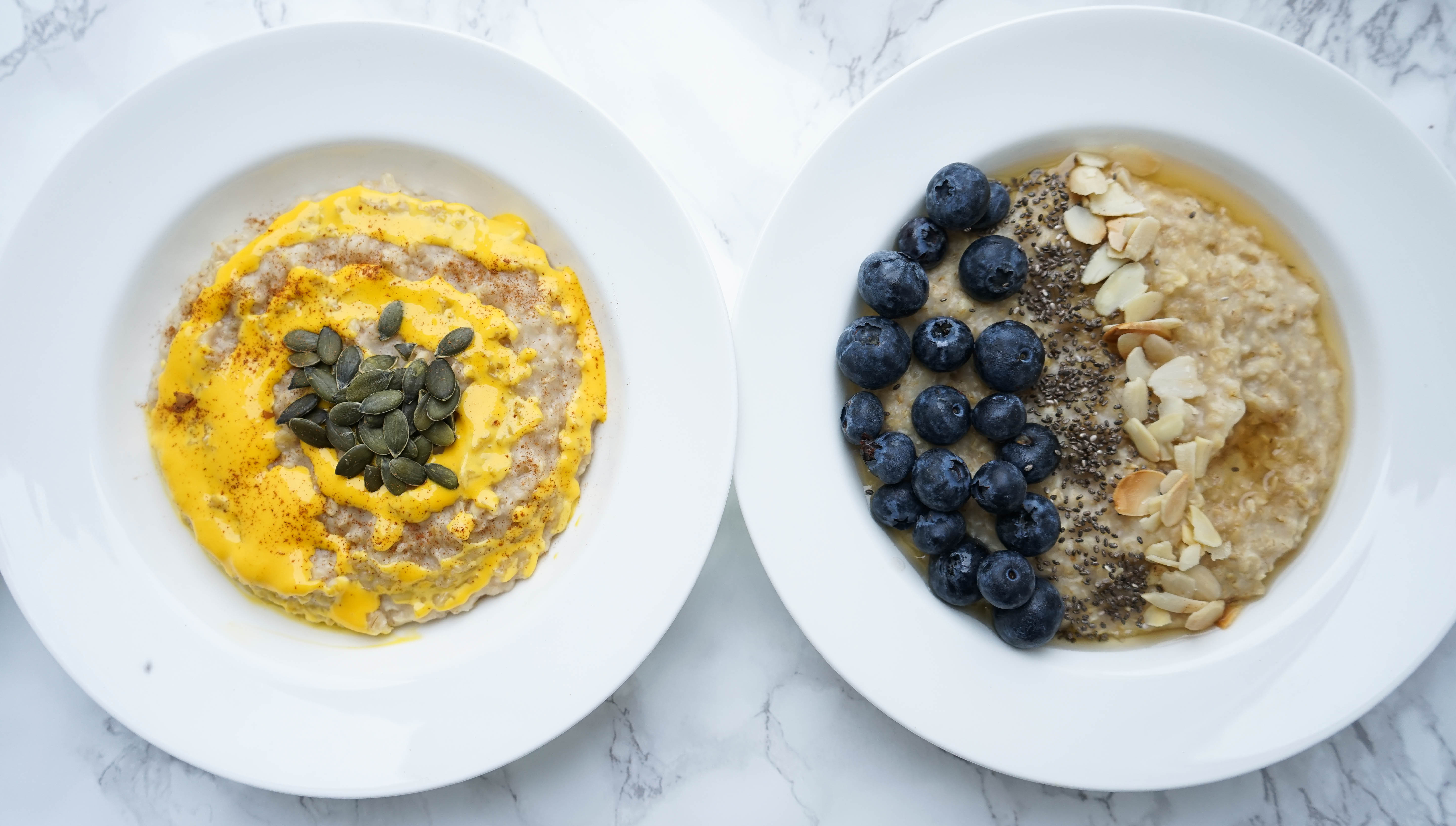 What is in Vitamin Zooki?
One 5ml teaspoon serving contains:
Vitamin D3: 100% RDA
Vitamin B1: 100% RDA
Vitamin C: 100% RDA
Vitamin E: 250% RDA
Vitamin B3: 100% RDA
Vitamin B6: 100% RDA
Vitamin B9: 100% RDA
Vitamin B12: 100% RDA
1500mg MCT (C8 & C10) (read about MCT's benefits above under MCT Zooki)
Who will benefit from Vitamin Zooki?
This is a universal supplement for people of all ages to get a healthy blend of essential vitamins.
The smaller bottle size and one teaspoon serving size makes it easy to top up on Vitamin Zooki when you need it most – ideal if you've got a long drive ahead, an important presentation at work or just need a natural energy boost before you hit the gym.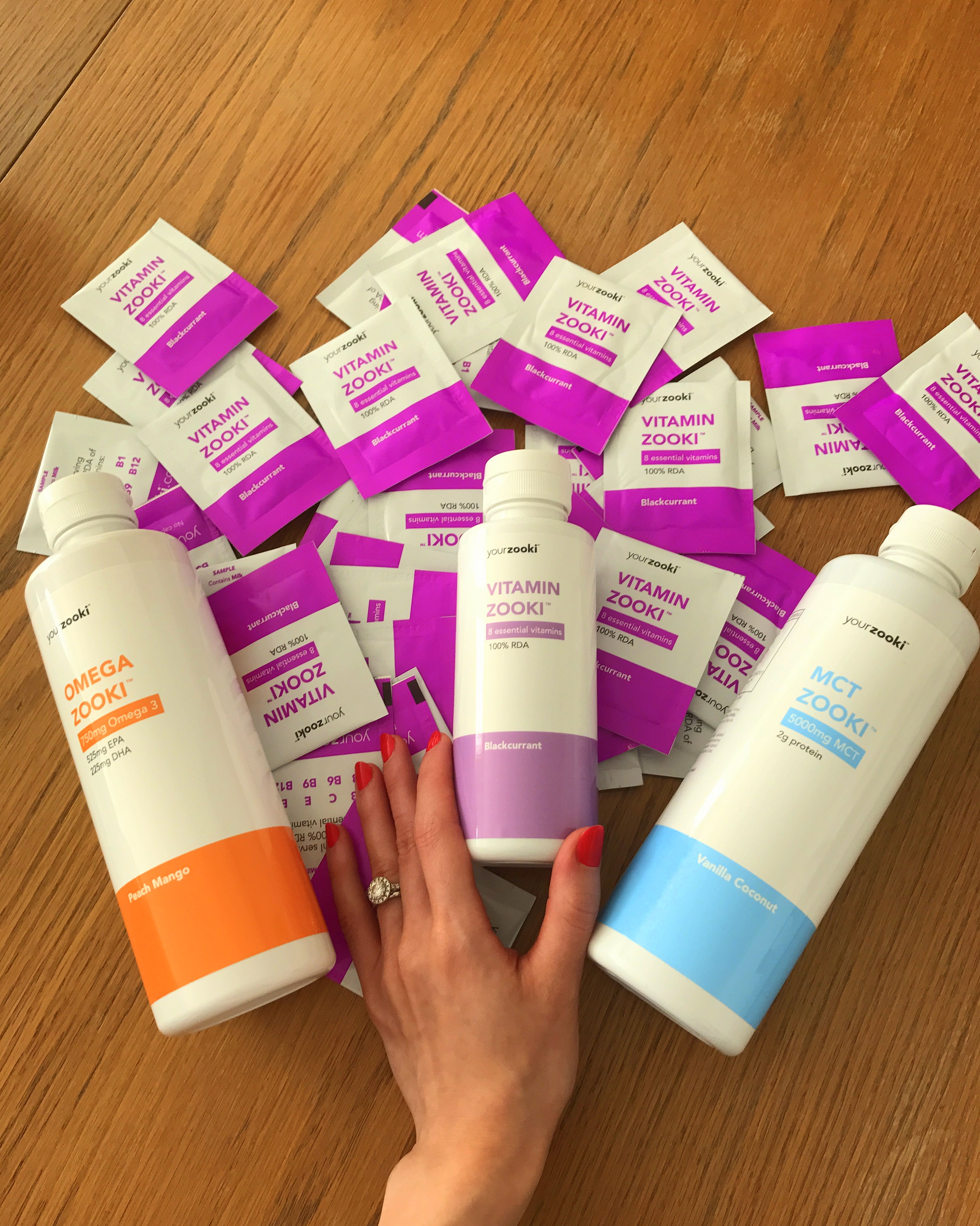 So, there you have it – MORE than enough good reasons to try Your Zooki!!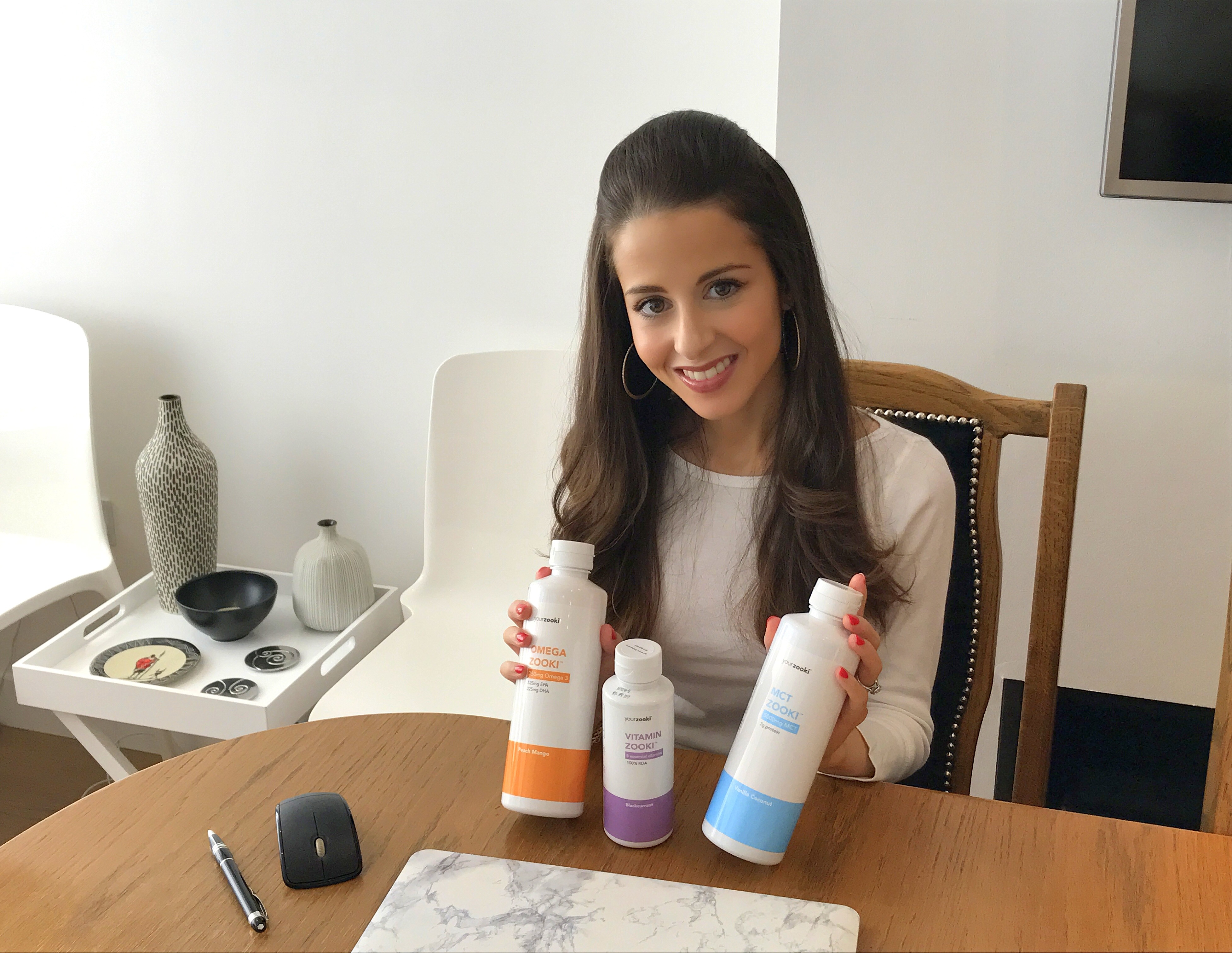 You can find all the products on their website here: https://yourzooki.com/
I'm delighted to offer all readers of The Food Effect a 10% discount on all products, using the code: THEZOOKIEFFECT  🙂  So go and get Your Zooki on today! 😉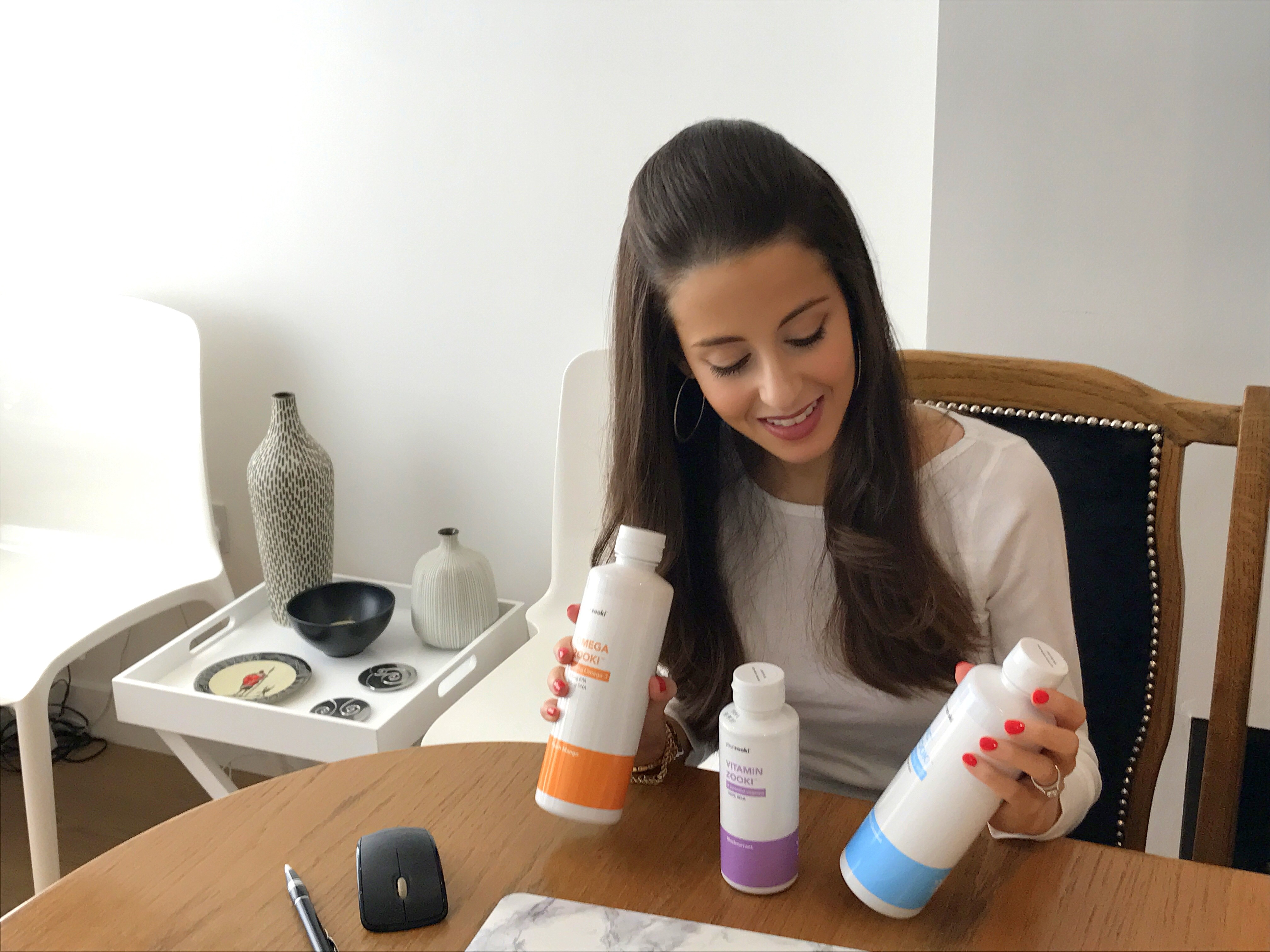 Leave a Response
You must be logged in to post a comment.