GOOD AS GOLD – TURMERIC LATTE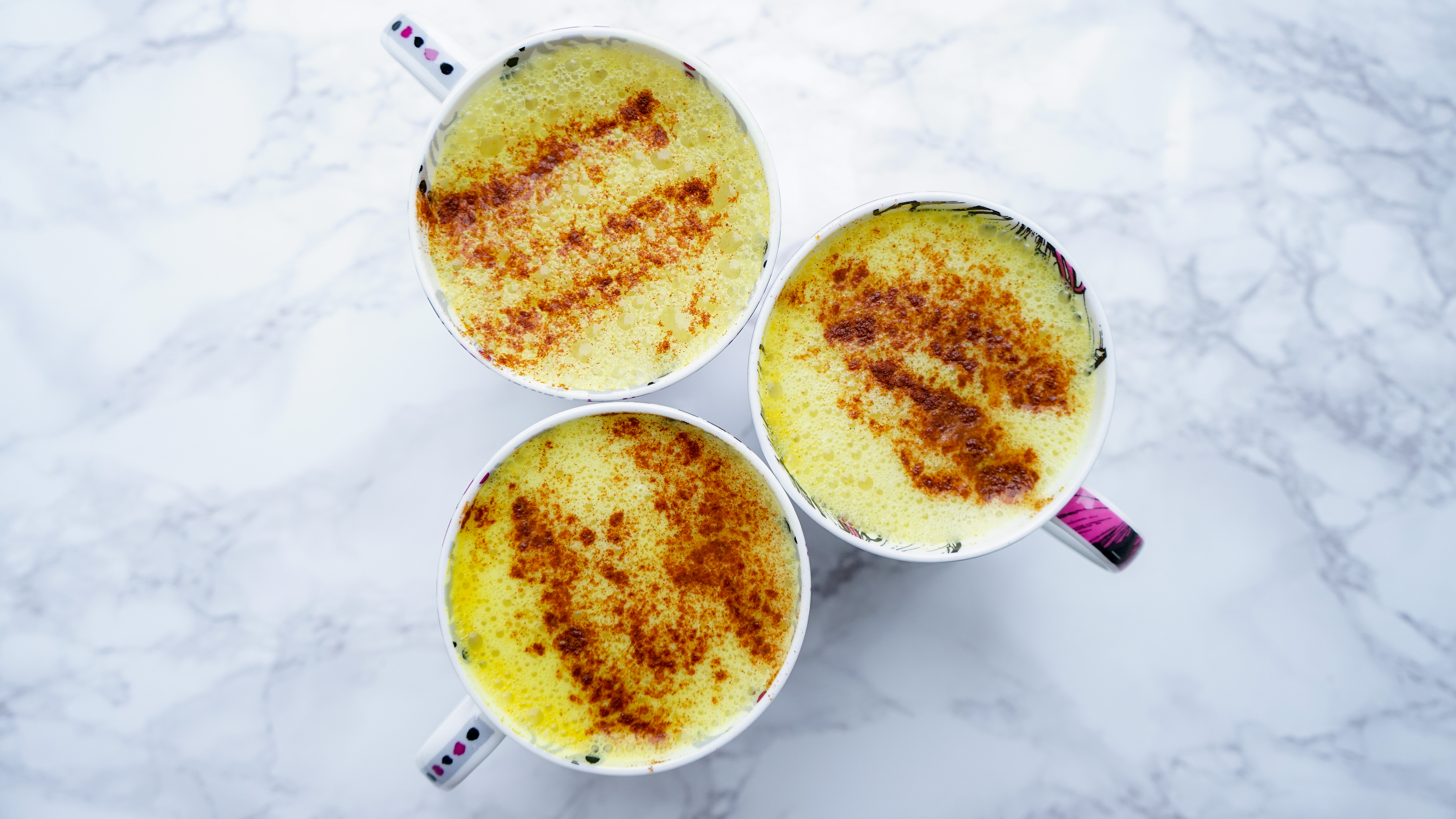 If you haven't yet tried the latest health drink out there, well now's definitely the time to give Turmeric Lattes AKA Golden Milk a go!
The key ingredient, turmeric, is a total wonder-spice, with a host of powerful anti-oxidant and anti-inflammatory properties that do everything from helping to detox the liver, soothe an upset stomach, boost immunity, cure a cold and many even claim it helps them sleep better and brightens the skin.
I spoke about the health benefits of turmeric, as well as other spices (such as ginger and cinnamon, which are included in this recipe!) in my blog post on "How to Maximise Your Immunity & Avoid Piling on the Pounds During Coronavirus Quarantine".
This wonder drink has been all the rage in trendy cafes across London, Sydney, New York and more (before lockdown began)… but thankfully, now you can whip this up your own in the comfort of your own home!
Don't skip the sweetener (agave, maple syrup or honey) unless you fancy drinking something that tastes like hot curry! 😉 And the black pepper is essential too, as it helps activate the curcumin in the turmeric, which is the active component with anti-inflammatory benefits.  All in all this combination is truly delicious, and a health tonic in a mug!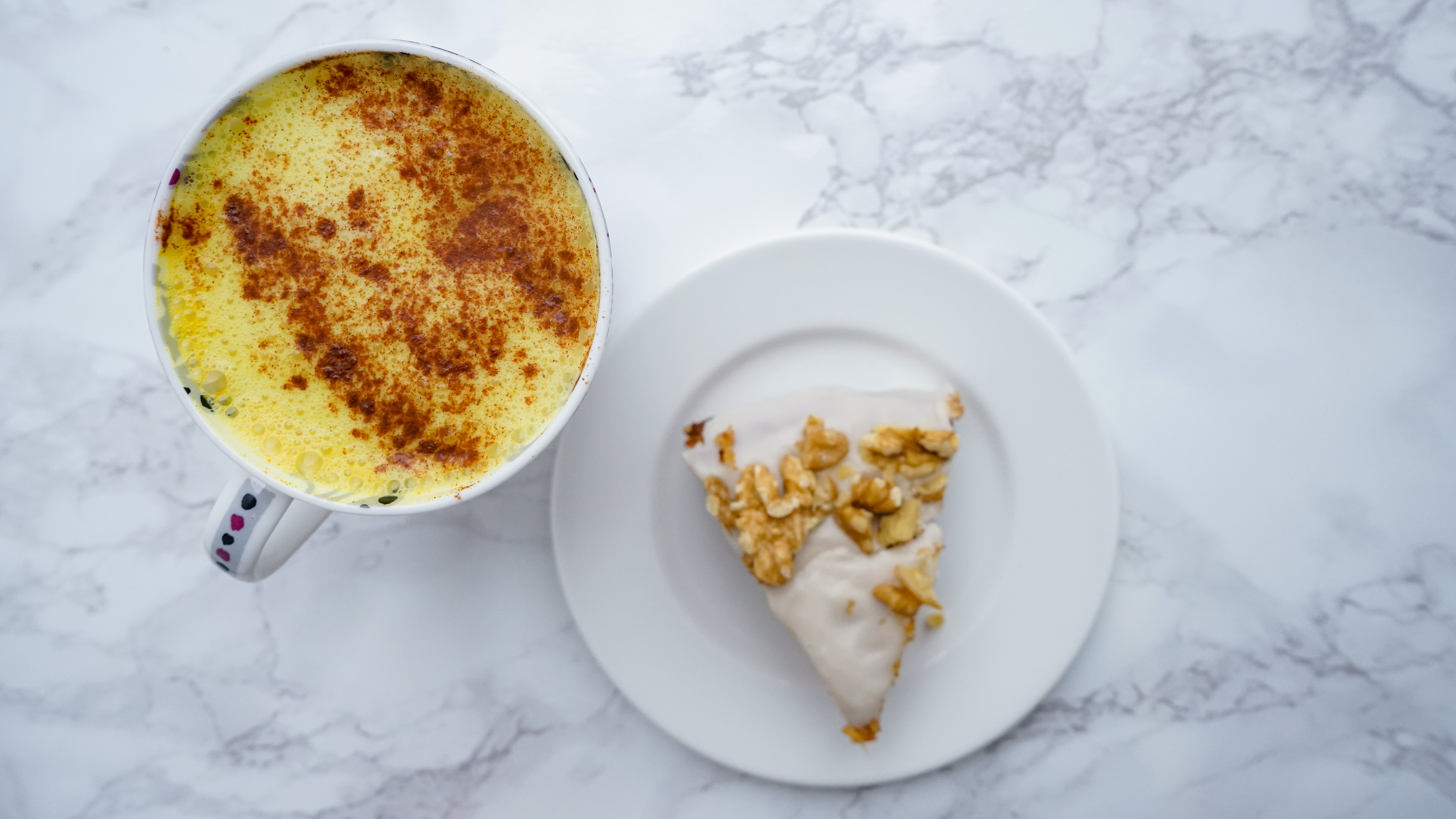 Recipe 
2 tsp. turmeric powder
Sprinkle of ground ginger
½ tsp. ground cinnamon
Pinch of black pepper
250ml plant based milk of choice (I love almond or cashew milk)
1 Tbsp. agave or maple syrup, or good quality honey (don't leave this out!!)
Heat your milk in a pot on the stovetop or in the microwave. In a mug, mix together all the spices. Add the 250ml hot milk. Stir in the agave/ honey. Drink and enjoy! xx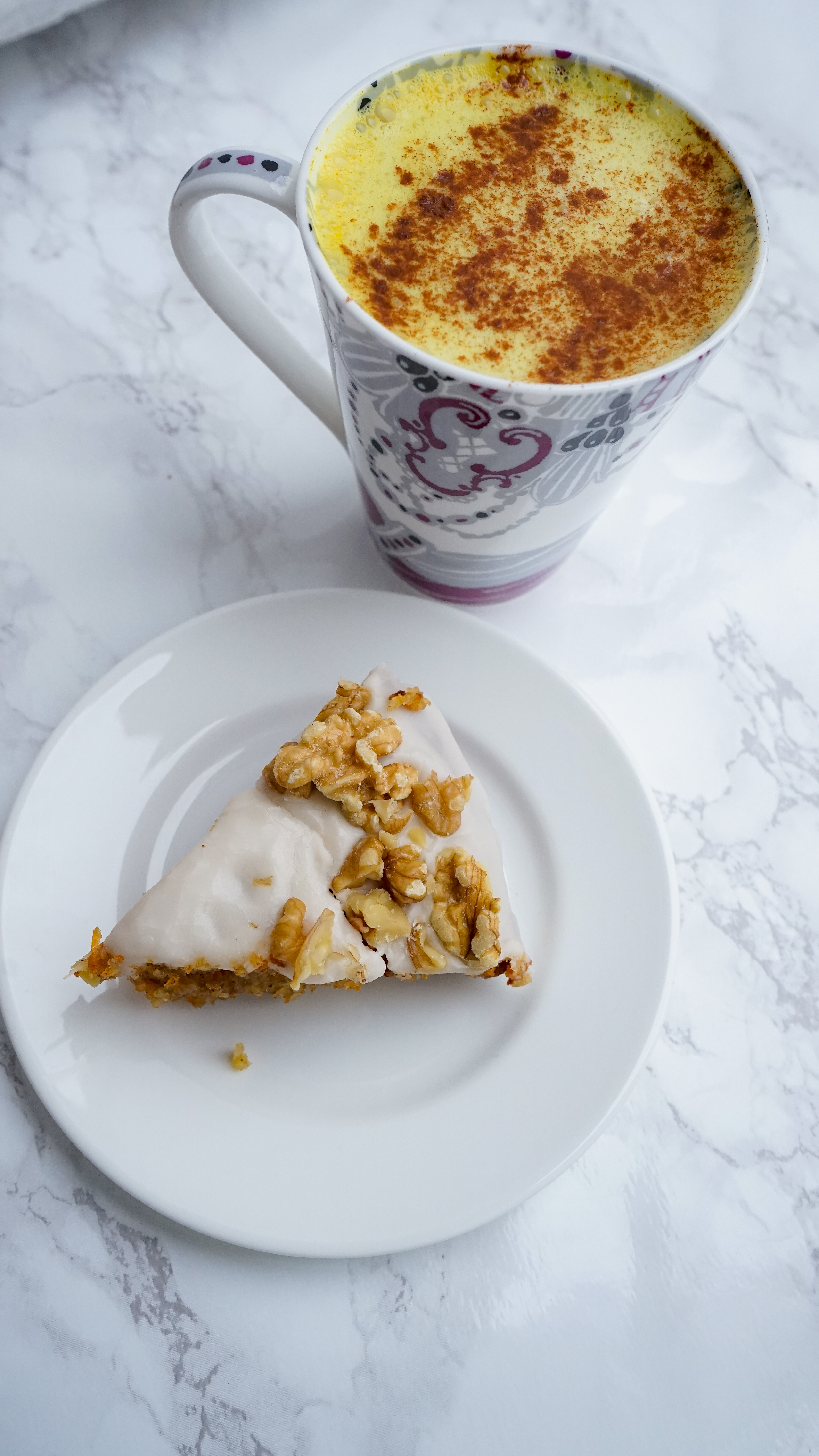 Leave a Response
You must be logged in to post a comment.