Grilled Salmon & Baby Potatoes on a Bed of Greens & Barley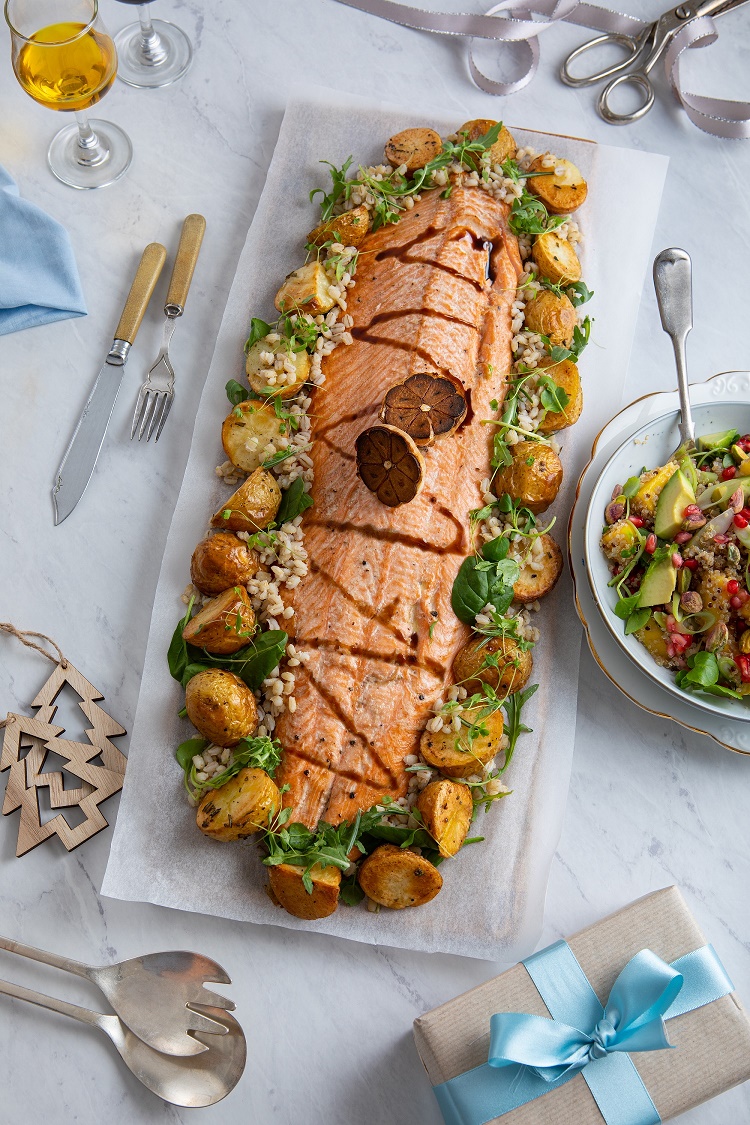 This recipe is a total nutritional powerhouse, and also a showstopper of a dish that will please any guests (or leave you and your family very happy to have leftovers!)  It's the perfect combination of protein, fibre and healthy fats, for a waistline friendly meal that will keep you full and satisfied for hours.
I love making this for Friday night dinner, and enjoying the leftovers all weekend long. It's just as delicious cold as hot!  I hope you love this as much I do!
RECIPE:
Serves 4-6
1 whole side of salmon fillet (around 1kg), with skin removed
1kg baby potatoes, washed and cut in halves
8 cups mixed greens
1 cup (250g) cooked barley (or brown rice)
1 head of garlic
6 tablespoons olive oil divided
1/2 teaspoon dried rosemary
1/2 teaspoon salt
1/4 teaspoon black pepper
3 tablespoons low sodium soy sauce
1/2 teaspoon dried mixed herbs
1/3 cup balsamic vinegar
Salt & pepper, to taste
Balsamic glaze – for drizzling
Method
Heat oven to 200°C. Toss baby potatoes with 2 tablespoons olive oil, rosemary, salt and black pepper. Cut a 1/4 off the head of garlic horizontally, and wrap it in foil. Place potatoes and garlic on a parchment lined baking tray and roast in the oven for 40 minutes. Coat the salmon with 2 tablespoons olive oil, soy sauce, dried mixed herbs and pepper. Place on another parchment lined baking sheet and place in the oven 20 minutes before the potatoes are ready. Roast salmon for 18-20 minutes.
For the dressing:
Blend together the balsamic vinegar, remaining 2 tablespoons olive oil, salt and pepper, and squeezed out roasted garlic. If too thick add a bit of water.
To assemble:
Combine a few tablespoons of dressing with the cooked barley, and the rest with the mixed greens. Arrange greens on a platter. Sprinkle the barley over the greens. With a large spatula place the salmon on the greens and barley and place the baby potatoes all the way around the salmon. Drizzle balsamic vinegar over the salmon to decorate. Serve and enjoy!! x
Variation:
You can also decorate with pomegranate seeds, flaked almonds or chopped spring onion.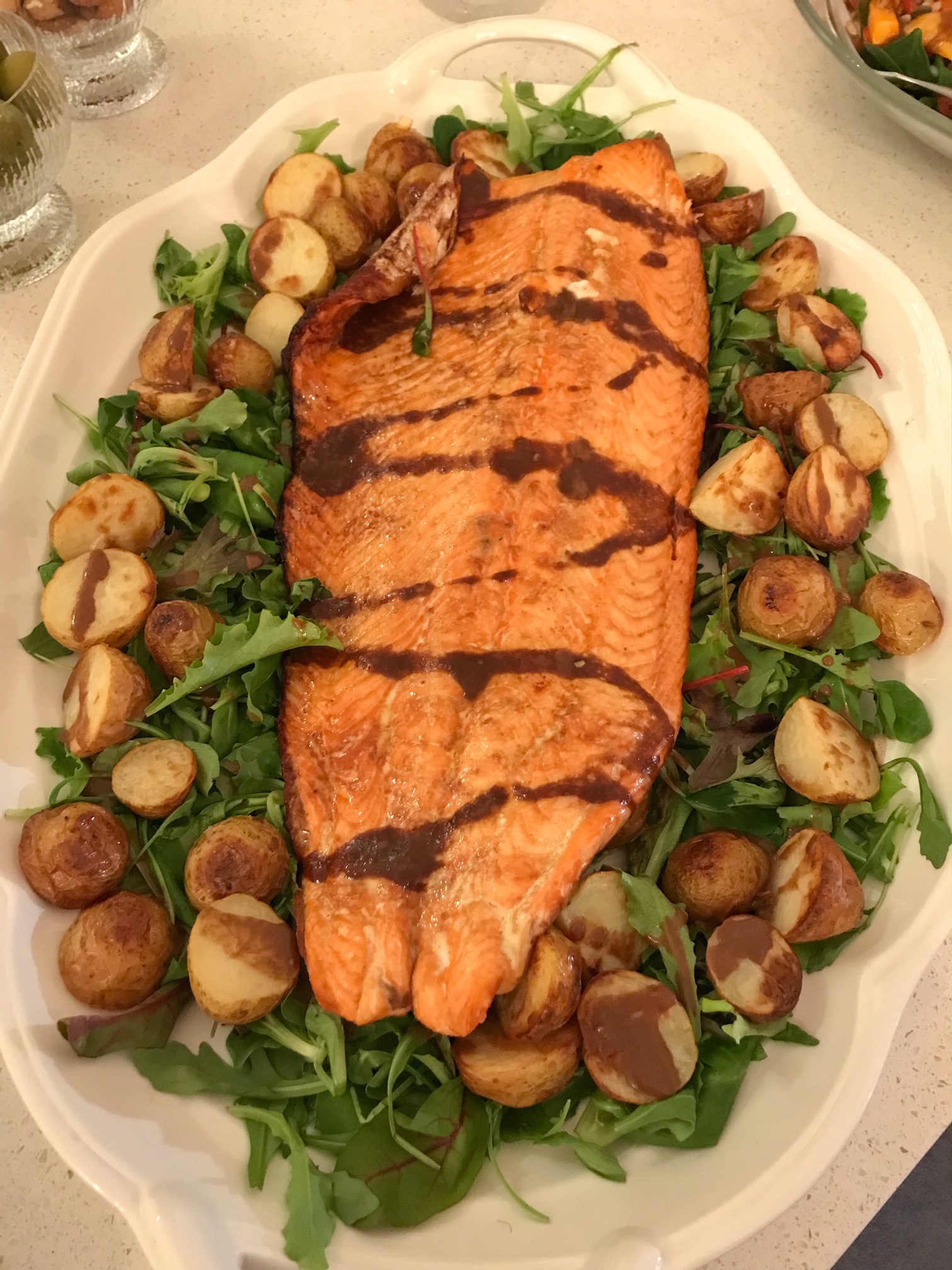 Comments are closed.