Guilt-Free Ferrero Rocher Balls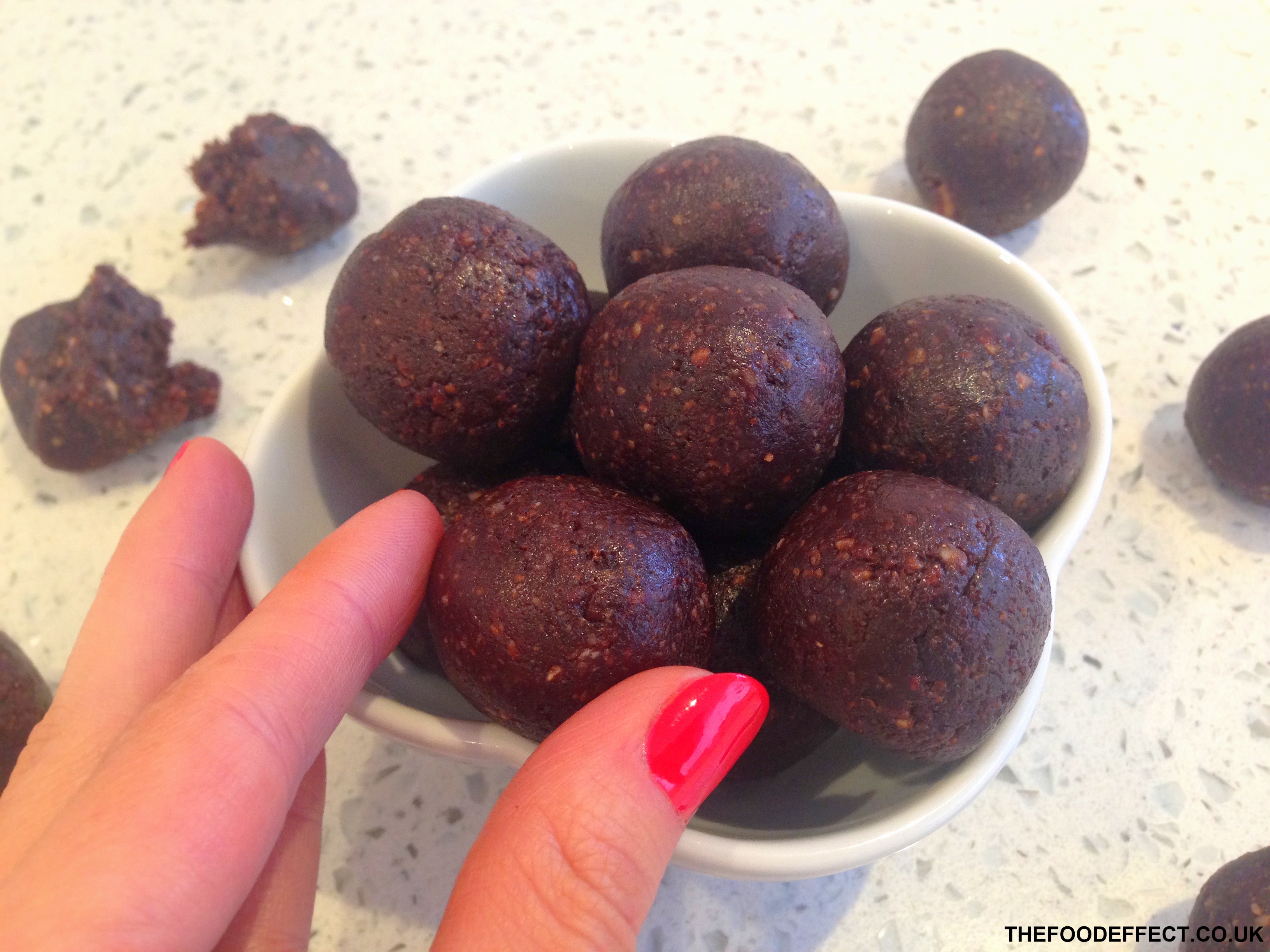 Looking for the perfect healthy replacement to satisfy your Ferrero Rocher addiction?  These Guilt-Free Ferrero Rocher Balls are just the thing!  Decadent, filling and delicious, you wouldn't believe that they're also super-healthy, good for you and all-natural too!
These are not only one of my favourite recipes, but my clients, friends and family all love them too.  They are also adored by kids (who would never guess they're so healthy!) and are the perfect thing for anyone looking to cut down (or cut out!) highly processed and sugary snacks.  Being free from gluten, grains, dairy, eggs and refined sugar – this really is the perfect healthy snack for both adults and kids alike!
So let's get down to the heart of the recipe; the overflowing nutrients these balls promise to deliver: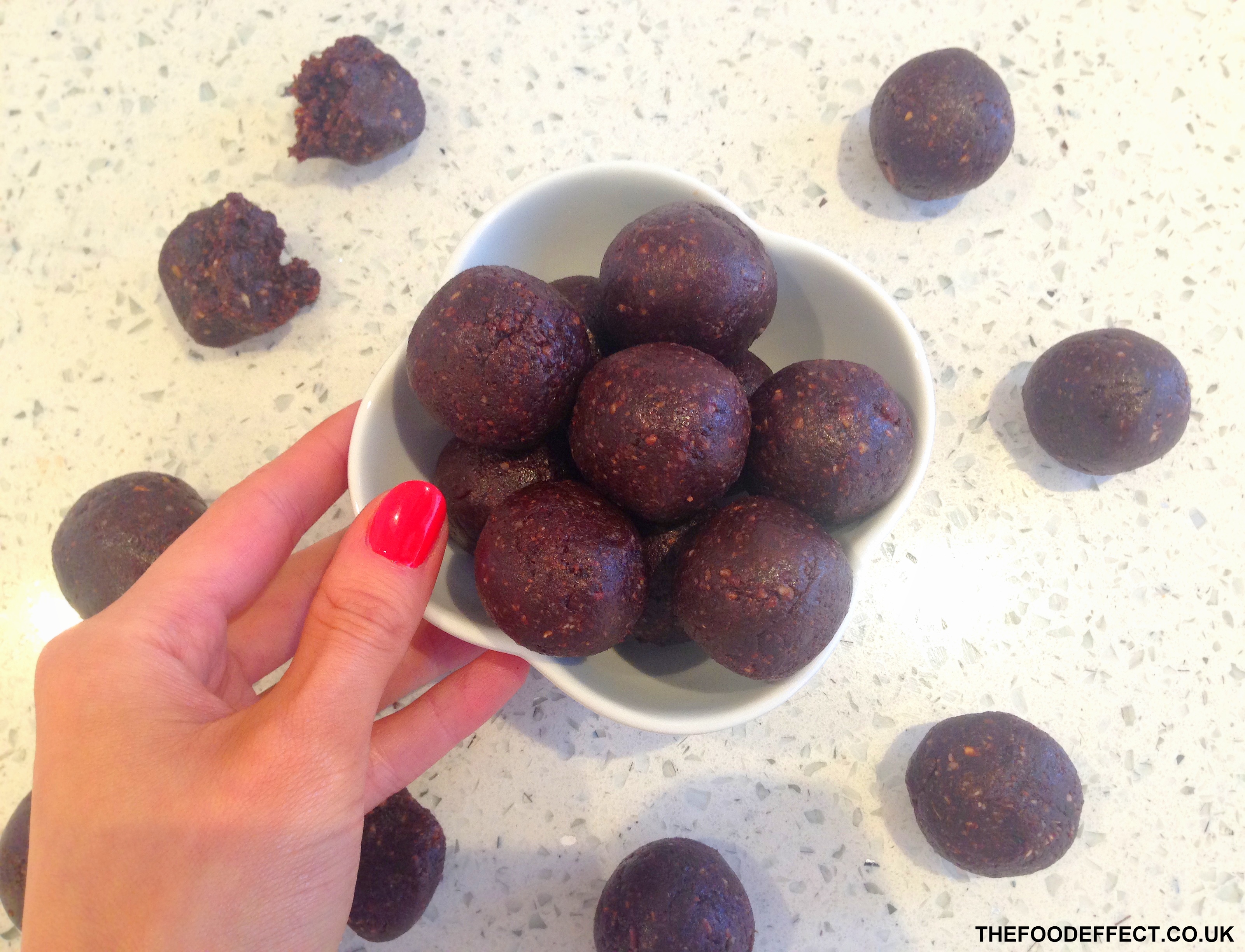 Anyone who knows me or follows The Food Effect will know I'm a huge nut lover and advocate them everywhere I can (you can read all the nutritional benefit of nuts in my "Nuts About Nuts" post HERE.)  Hazelnuts are a natural source of the powerful antioxidant, vitamin E, and are also full of copper and manganese, both essential nutrients for overall health and fitness, because they help with iron absorption – essential for a normal metabolism, energy, strength and bone formation.
Dates are a rich source of potassium and a good source of fibre, protein and the immunity boosting minerals zinc, magnesium and selenium.
Cocoa has also been shown to have tremendous health benefits.  It's full of anti-oxidants, which help the body defend against aging, tissue damage, inflammation and diseases such as cancer and heart disease.  Studies have also linked http://premier-pharmacy.com/product-category/skin-care/ chocolate consumption to lower blood pressure, reduced risk of strokes, lower (bad) LDL cholesterol and increased (good) HDL cholesterol.  Recent studies have also shown that regular consumption of chocolate was consistently associated with a reduced body mass index (BMI), compared with occasional consumption!
All in all, these are the perfect snack to have on hand to satisfy those mid-afternoon munchies or late night sweet cravings… you won't even miss those sugar-laden golden-wrapped goodies! 😉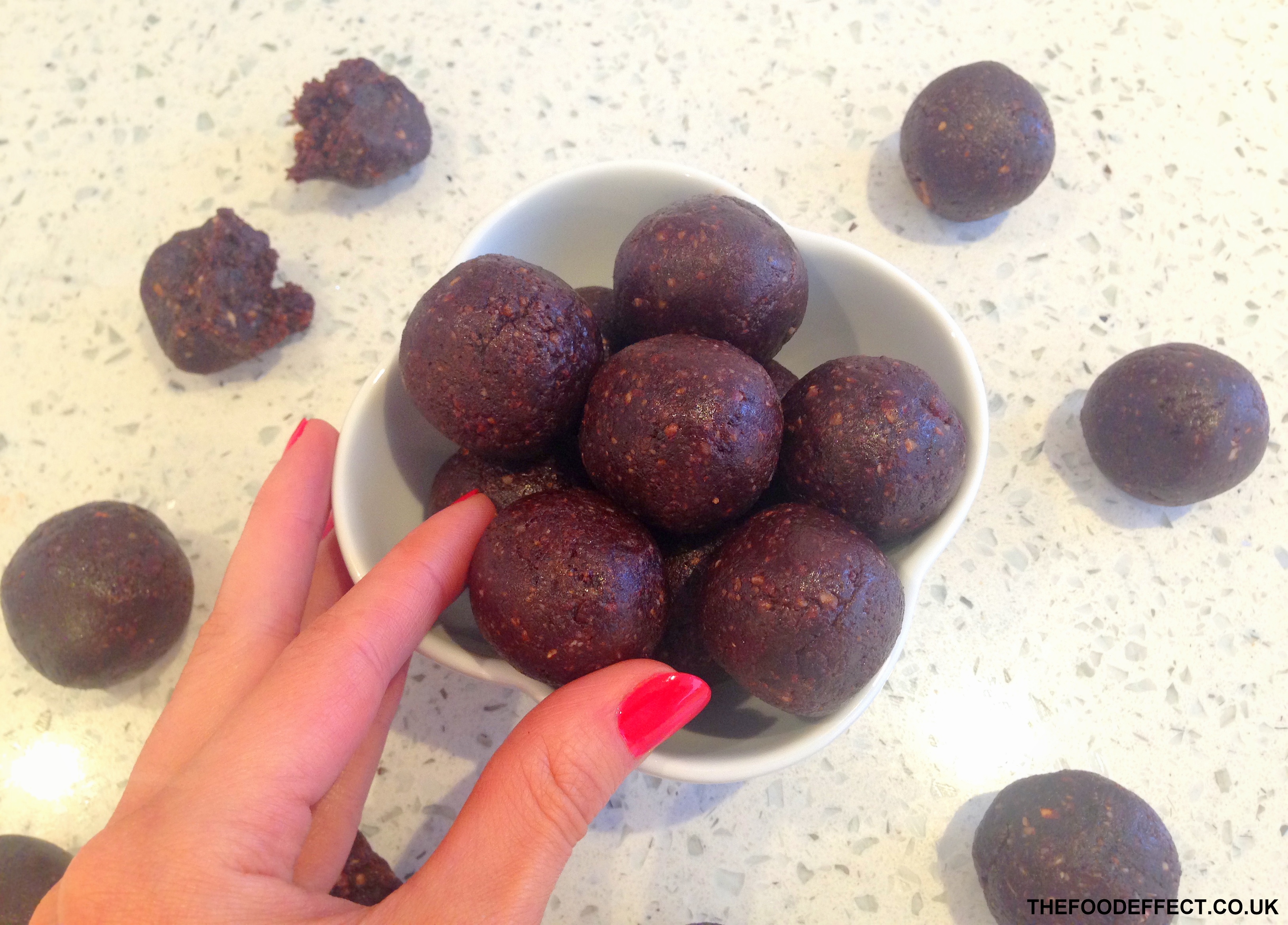 Recipe
Makes 15-18 balls
Ingredients
1 ½ cups Medjool dates (pitted) (soak in hot water for 10 minutes if dates not soft)
¼ cup unsweetened cocoa powder
1 cup hazelnuts (can use roasted)
½ cup cashew nuts (or an additional ½ cup hazelnuts)
¼ tsp. salt
2 teaspoons vanilla extract
2 Tbsp. agave syrup
Optional: 200g dark chocolate (to coat or drizzle over) +/- 1 cup finely chopped hazelnuts (for rolling/ decorating)
Directions
Put all ingredients into food processor, blend for a few minutes until a thick "dough" is formed (but still keeps some fine texture from the nuts).  Keep scraping down the sides of processor to get all the dry ingredients incorporated.  Transfer dough mixture to a bowl.  Scoop into 1 heaping Tablespoon size portions and roll into smooth balls using your hands.  If using, melt the dark chocolate in a double-boiler or in the microwave (being careful it doesn't burn!) Once melted, dip each ball into the melted chocolate to coat (and roll in chopped hazelnuts at this stage, if using).  Set in the fridge for at least 30 minutes before serving.
Note: These also freeze well – I love keeping a batch in stock so that healthy snacks are always at hand! 🙂
Leave a Response
You must be logged in to post a comment.