GUILT-FREE GINGER CRINKLE COOKIES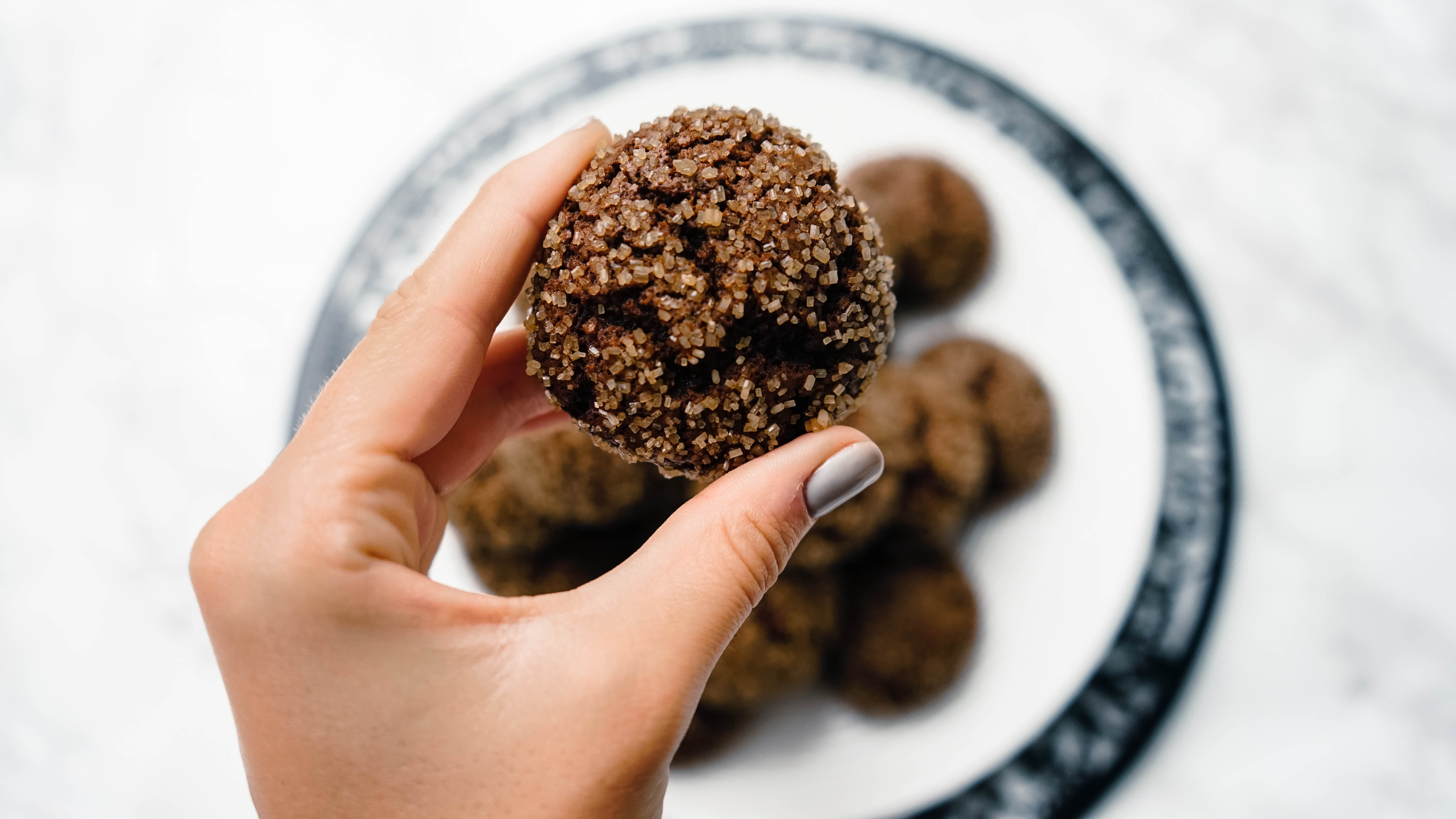 Classic ginger cookies are a long-standing, all-time favourite of mine and this healthy version is no less delicious than its sugar laden counterparts!  Born out of the most incredibly delicious Ginger Cookies that one of my best friends made for my wedding shower party which I polished off (saving perhaps just one for my fiancé to try), I just couldn't get them out of my head (yes, nutritionists are human too!)  Human or not, however, the nutritionist in me could not rest until she had created a healthier version and – hey presto! – you, too, can enjoy these nom-inducing delicacies without turning into the Cookie Monster!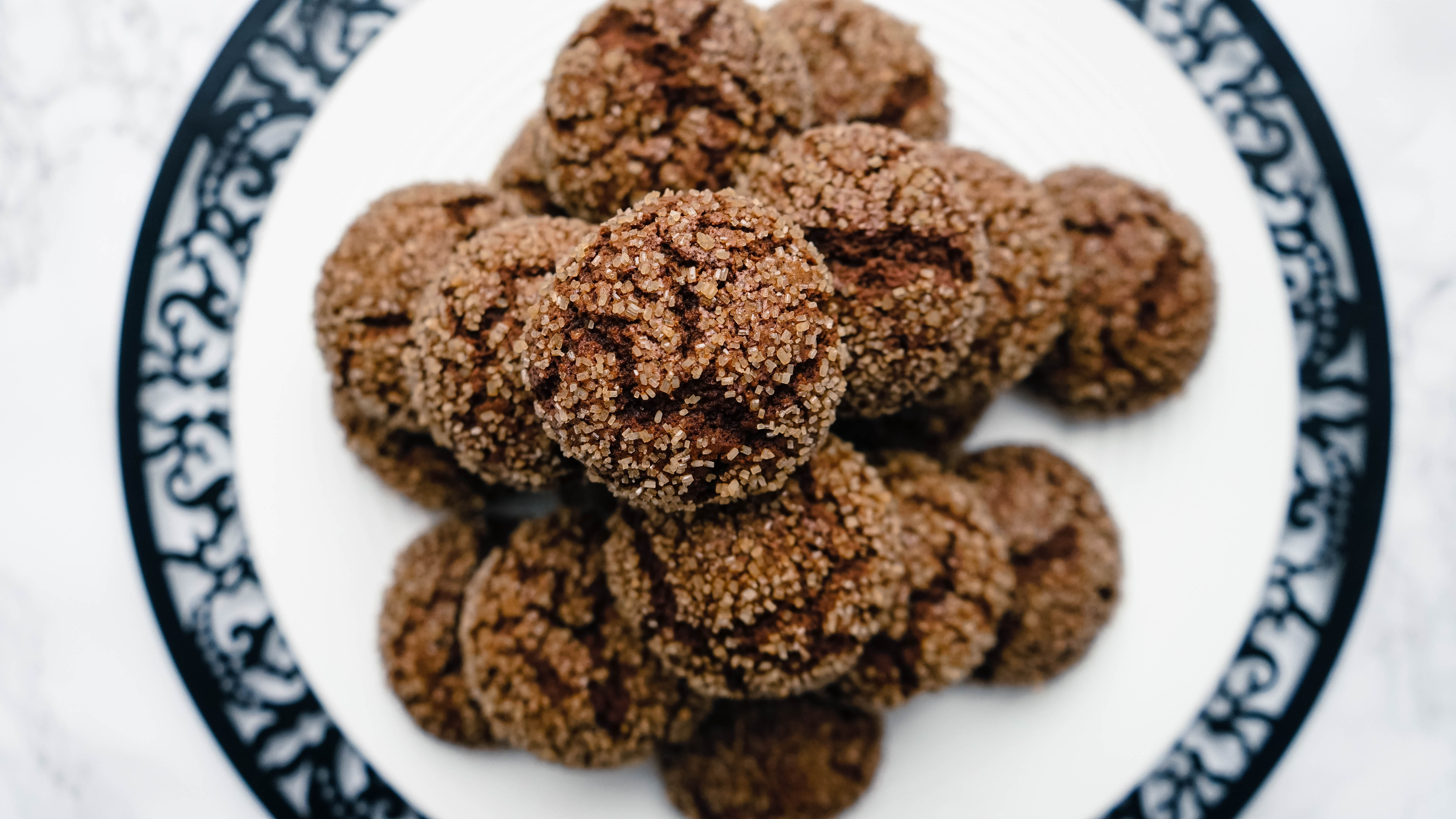 I used coconut sugar and molasses, both all-natural, far healthier alternatives to brown sugar, making these cookies completely refined sugar-free (apart from the bit of Demerara sugar to coat!) providing a perfect sweet treat without the sugar-induced cravings, as well as sustained energy levels – rather than the classic "highs" and "lows" that regular refined sugar brings.  I can eat just one or two of these and feel perfectly happy and satisfied.  That definitely isn't the case for me with regular sugar-laden cookies!
Ginger possesses numerous therapeutic properties, including anti-oxidant effects, the ability to inhibit the formation of inflammatory compounds and aid efficient digestion.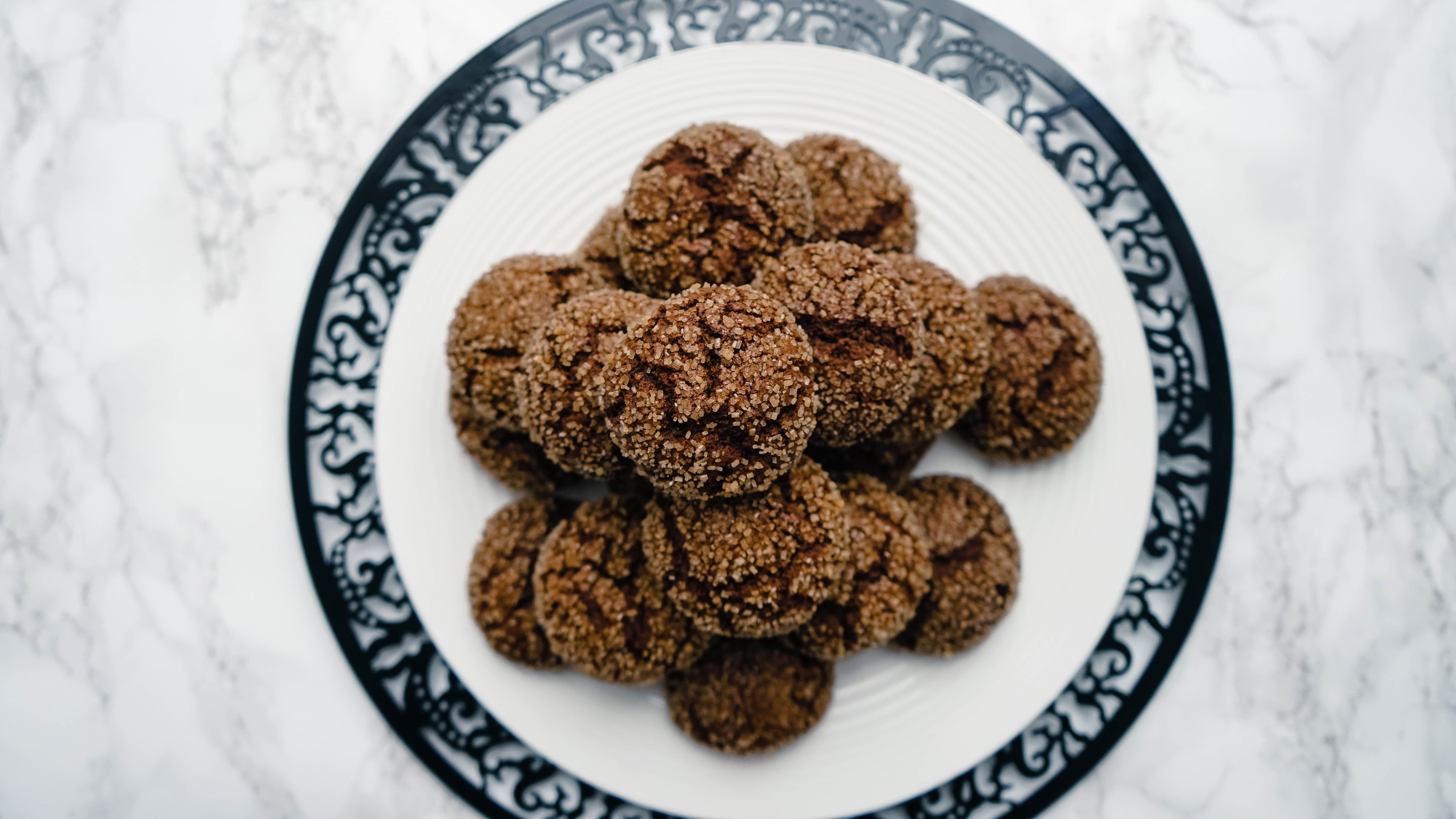 These cookies are a perfect healthy alternative if you're in need of a sweet treat with a cup of tea during a mid-afternoon slump, or paired with a herbal tea to satisfy those all too common late-night cravings.  They're also perfect for the festive season.  Whatever the reason, find your excuse and get baking!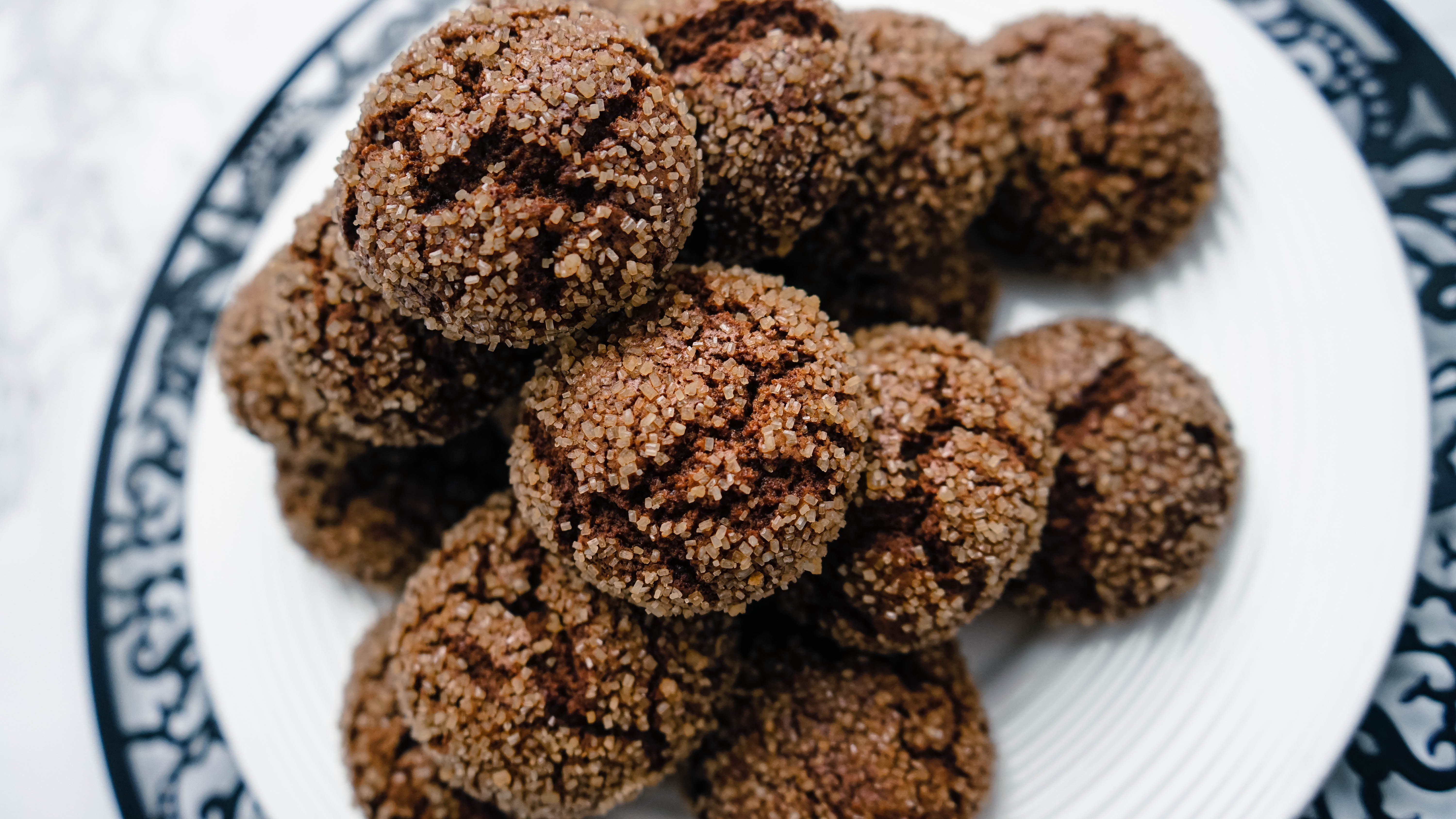 Recipe
Makes 20
2 ¼ cups plain or whole-wheat flour
2 ½ tsp. ground ginger
1 tsp. ground cinnamon
½ tsp. ground nutmeg
1 tsp. baking soda
¼ tsp. salt
1 egg
1 cup coconut sugar
1/3 cup molasses
¼ cup sunflower oil
Demerara sugar – for rolling the cookies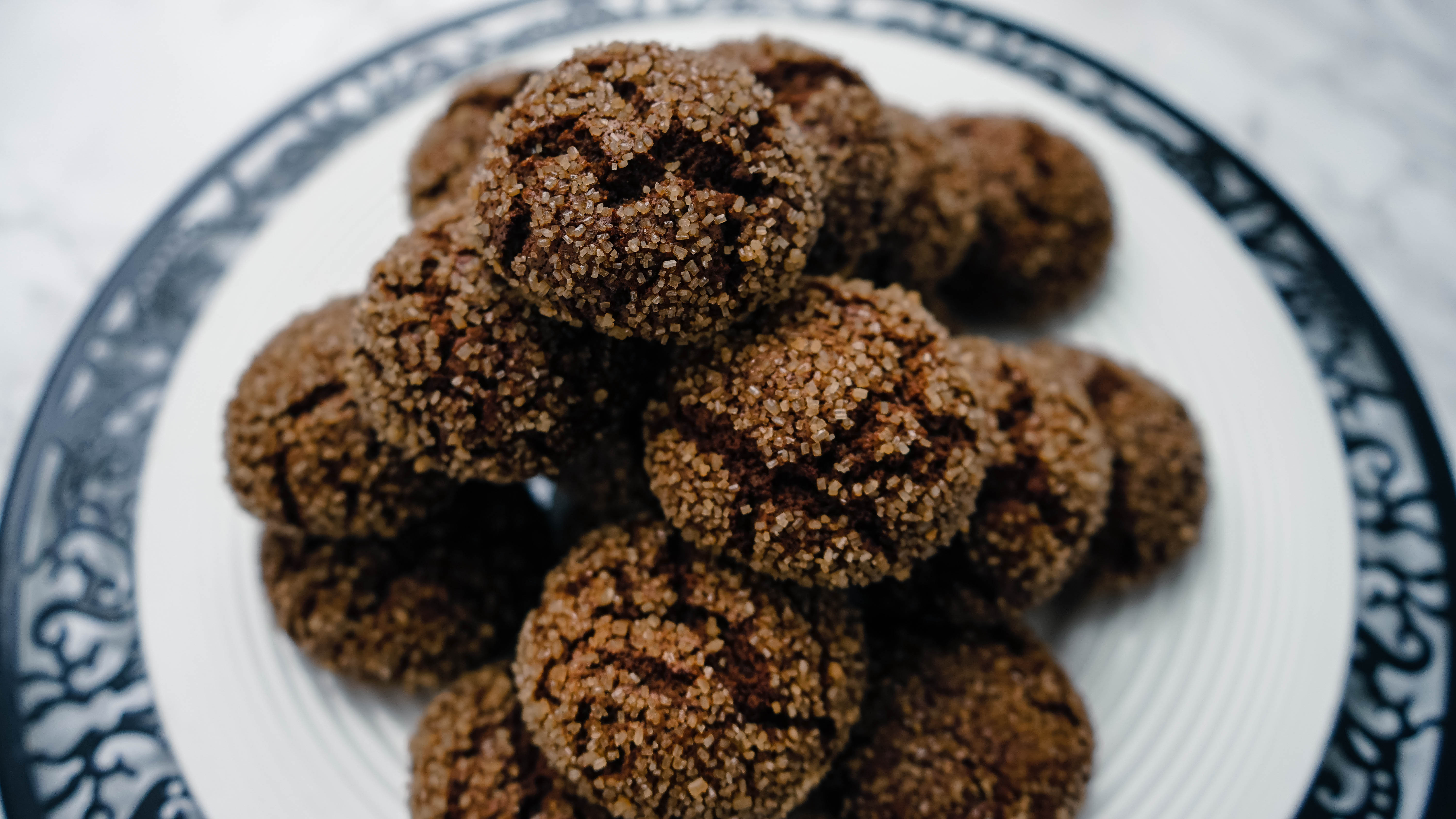 Pre-heat oven to 180°C.  In a large bowl, stir together the flour, ginger, cinnamon, nutmeg, baking soda and salt.  In another bowl, beat together the coconut sugar, molasses and oil with a hand-held beater on medium speed, until fully mixed.  Add in the egg, and beat again until fully incorporated and smooth.  Add in the dry ingredients and stir everything together until well blended and a thick, smooth dough is formed.  Refrigerate the dough for at least one hour (or longer).  Line 2 baking trays with baking paper.  Place the demerara sugar into a small bowl.  Use an 1/8th cup measuring cup (or 2 Tbsp.) to portion the dough into cookies, shape the dough into balls and roll until fully coated in demerara sugar.  Place the balls onto the baking trays lined with baking paper, making sure to leave space in between.  Bake for 12-14 minutes.  Remove trays from the oven, and remove the cookies onto a cooling rack to cool fully.  Serve and enjoy! x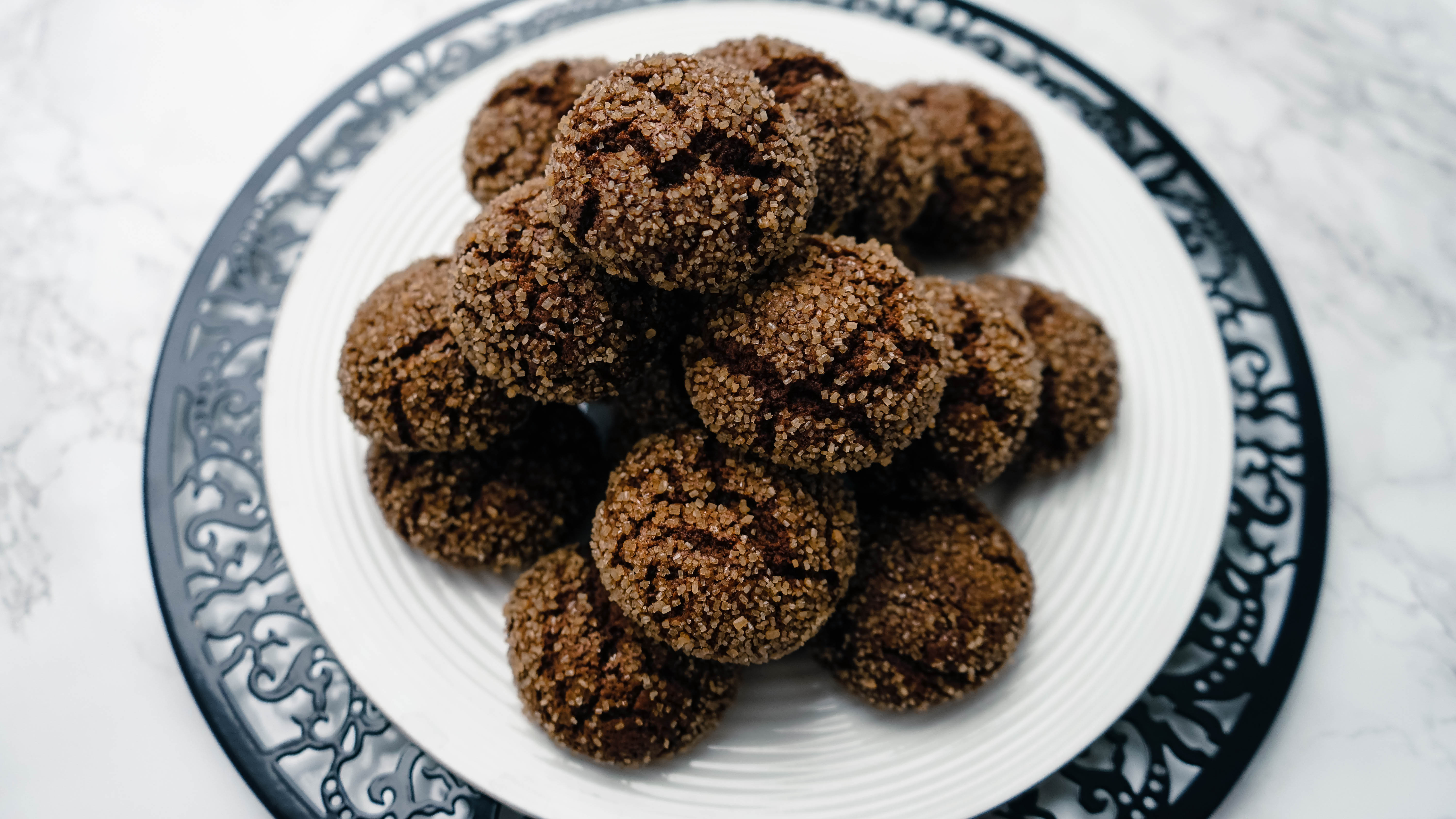 Leave a Response
You must be logged in to post a comment.