GUILT-FREE ZUCCHINI MUFFINS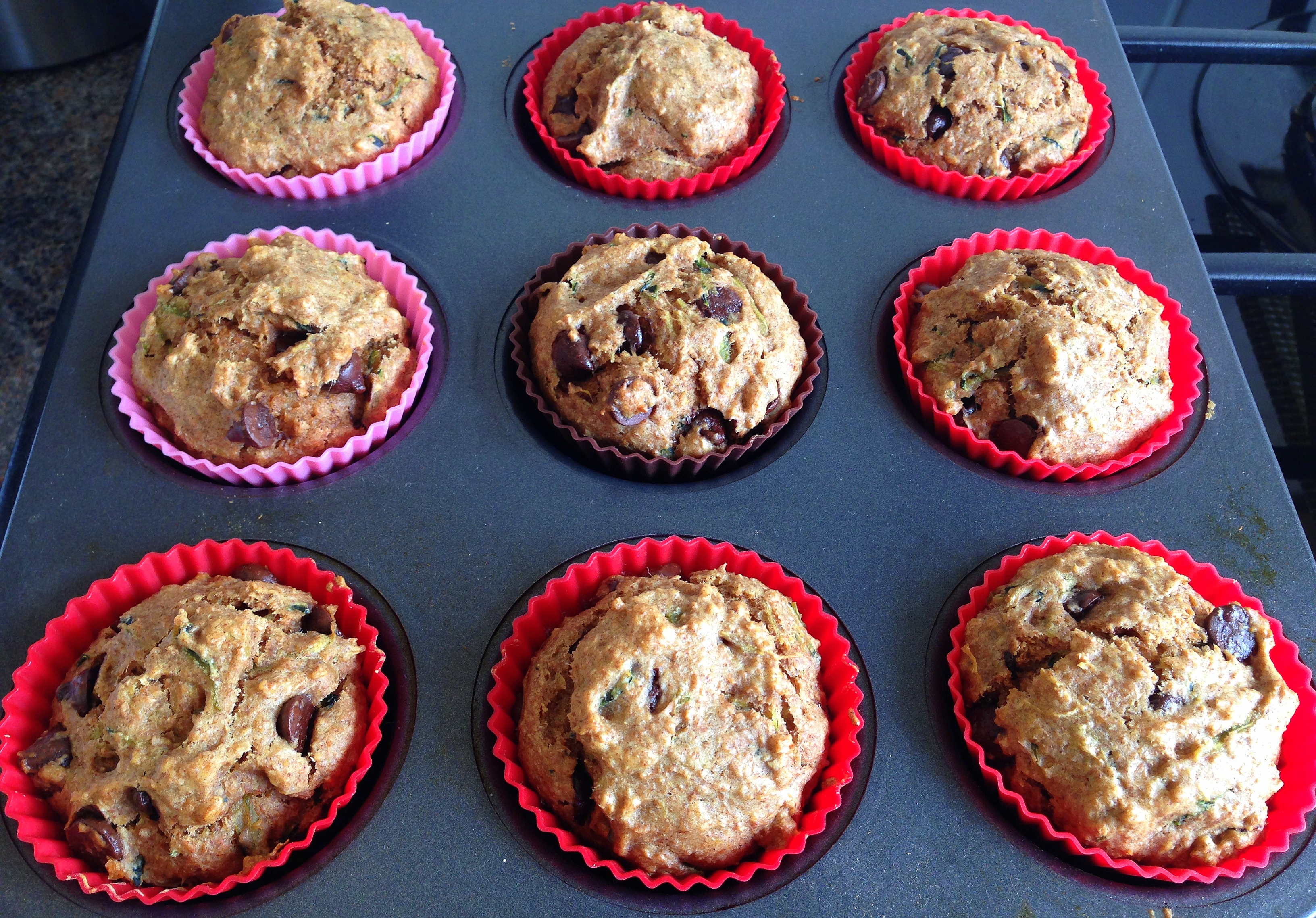 Makes 8-10 medium-sized muffins
These incredibly delicious Zucchini Muffins are full of natural fibre and whole-grain goodness.  Zucchinis are an excellent "weight friendly" food, as they are extremely low in calories, with only 14 calories per 100 grams. They also provide a fair amount of potassium (good for muscle and nerve cell function, heart, kidney and adrenal function, and water balance), carotenes (good for healthy skin and provide protection against the damaging effects of the sun), and vitamin C (good for everything!) 🙂
Better yet, these muffins are dairy free and completely vegan!  They contain no refined sugar (a few chocolate chips are always excused!), giving them a low glycaemic index – keeping you fuller for longer and preventing those slumps you get after eating sugary, high-GI white muffins and baked goods.  They are also low in fat, giving them a low calorie count – so you can enjoy them guilt-free, without piling on the pounds!
Recipe
1 ½ cups (210g) whole-wheat or spelt flour
½ cup (125g) coconut sugar or light brown sugar (or 62g granulated sweetener, such as Stevia or Xylitol)
½ tsp. baking soda
1 tsp. cinnamon
¾ tsp. salt
200g grated zucchini (1 medium size zucchini)
115g natural apple sauce (no added sugar)
¼ cup (60ml) sunflower oil
¼ cup (60ml) almond milk
1 tsp. apple cider vinegar
¼ cup (45g) dark chocolate chips
¼ cup (40g) raisins
Pre-heat oven to 180°C. Grease a non-stick muffin tray with non-stick cooking oil spray or line with paper/ silicone muffin liners. Combine dry ingredients (flour, baking soda, salt, cinnamon & sweetener) in one bowl, mix well and set aside.
Combine oil, applesauce, almond milk, vinegar & zucchini in another bowl.
Stir wet ingredients into dry ingredients. Add in chocolate chips (or raisins).
Mix until just combined. Divide mixture between 8-10 muffin cups. Bake for 20 minutes.
Remove from oven & allow to cool before removing from muffin tin.
Can be stored in an airtight container or Ziploc bag for several days at room temperature, OR frozen to be enjoyed whenever you fancy!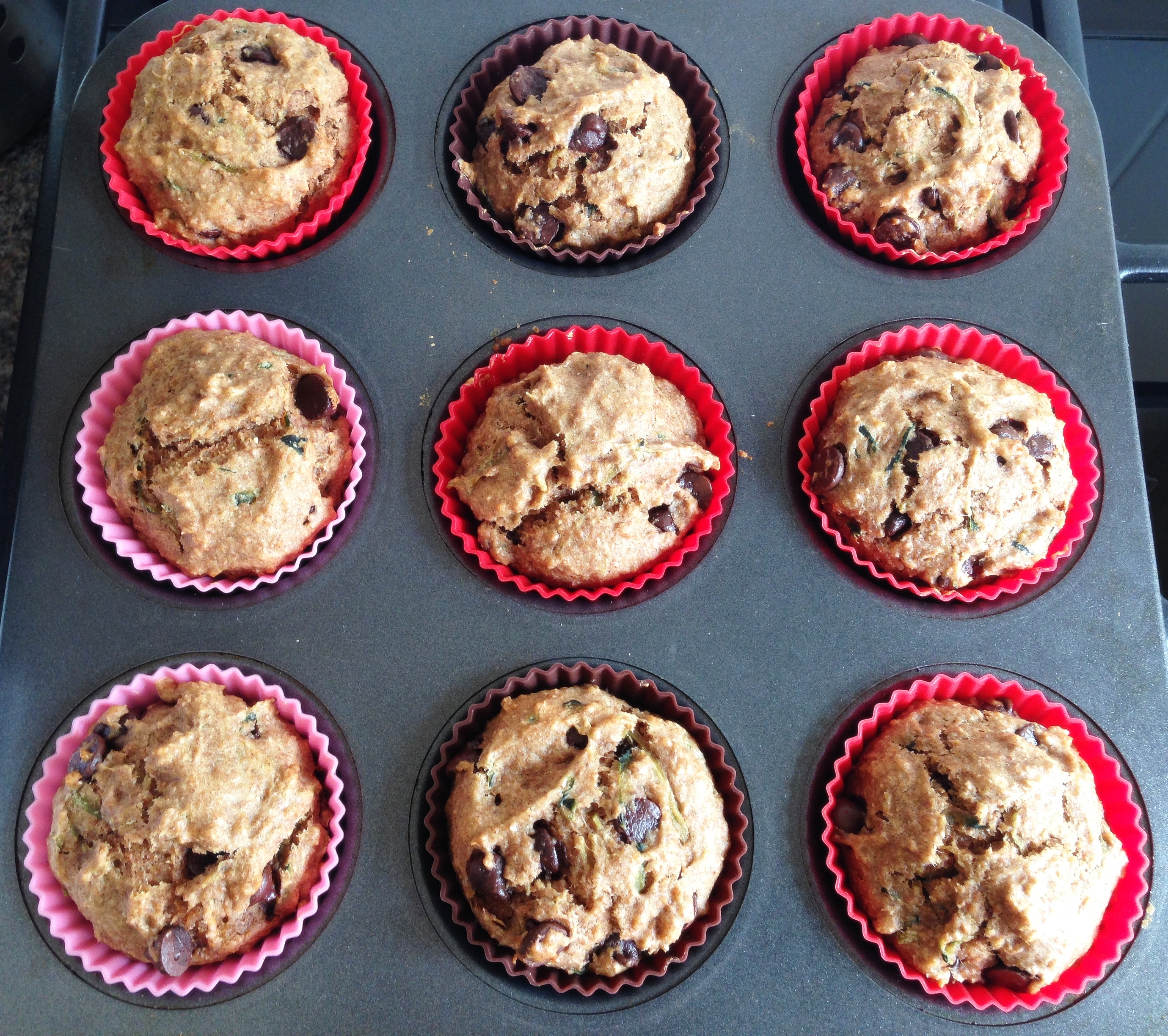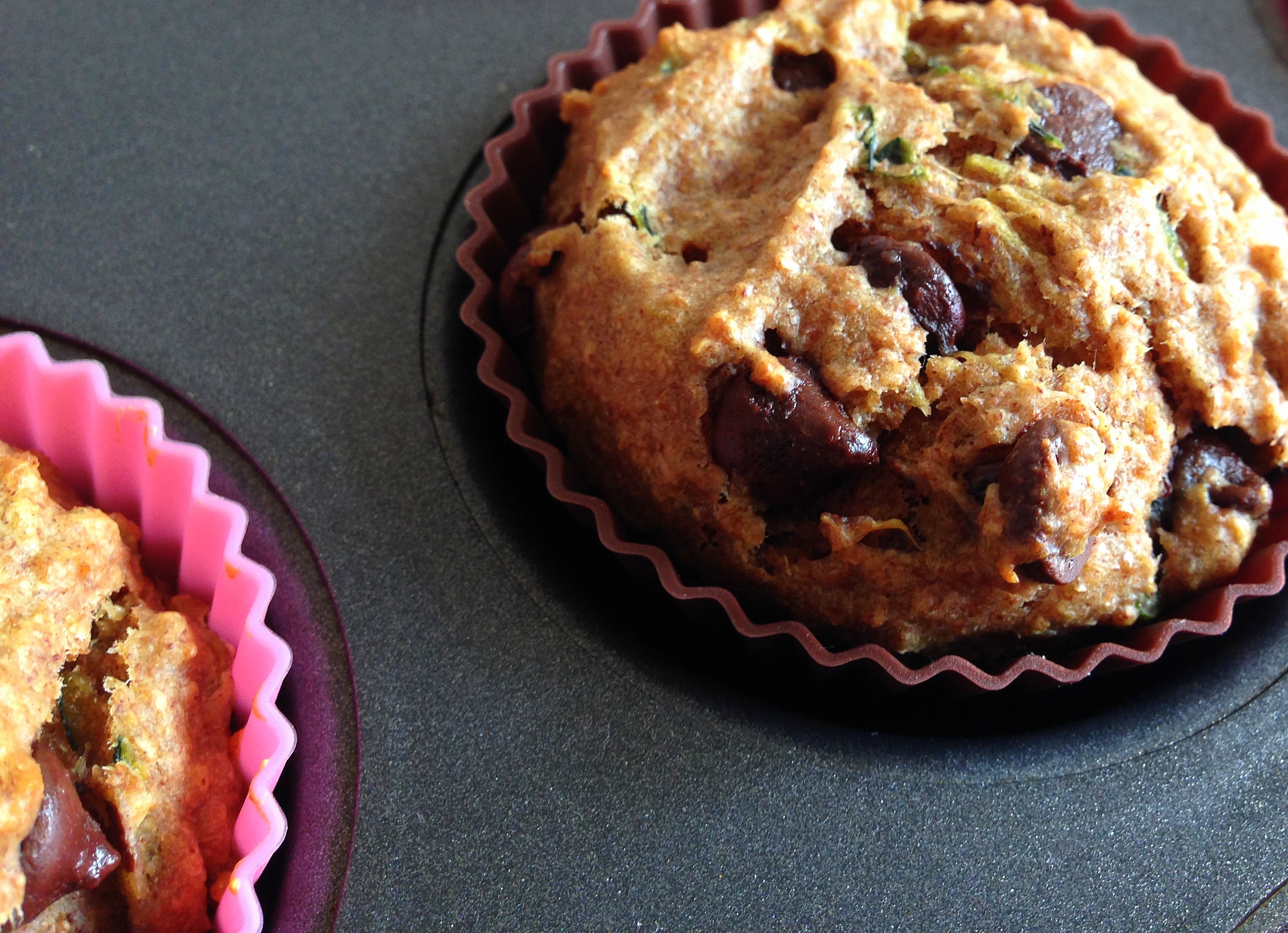 © The Food Effect Ltd.
6 Responses to "GUILT-FREE ZUCCHINI MUFFINS"
Leave a Response
You must be logged in to post a comment.