HEALTHY HEARTY MINESTRONE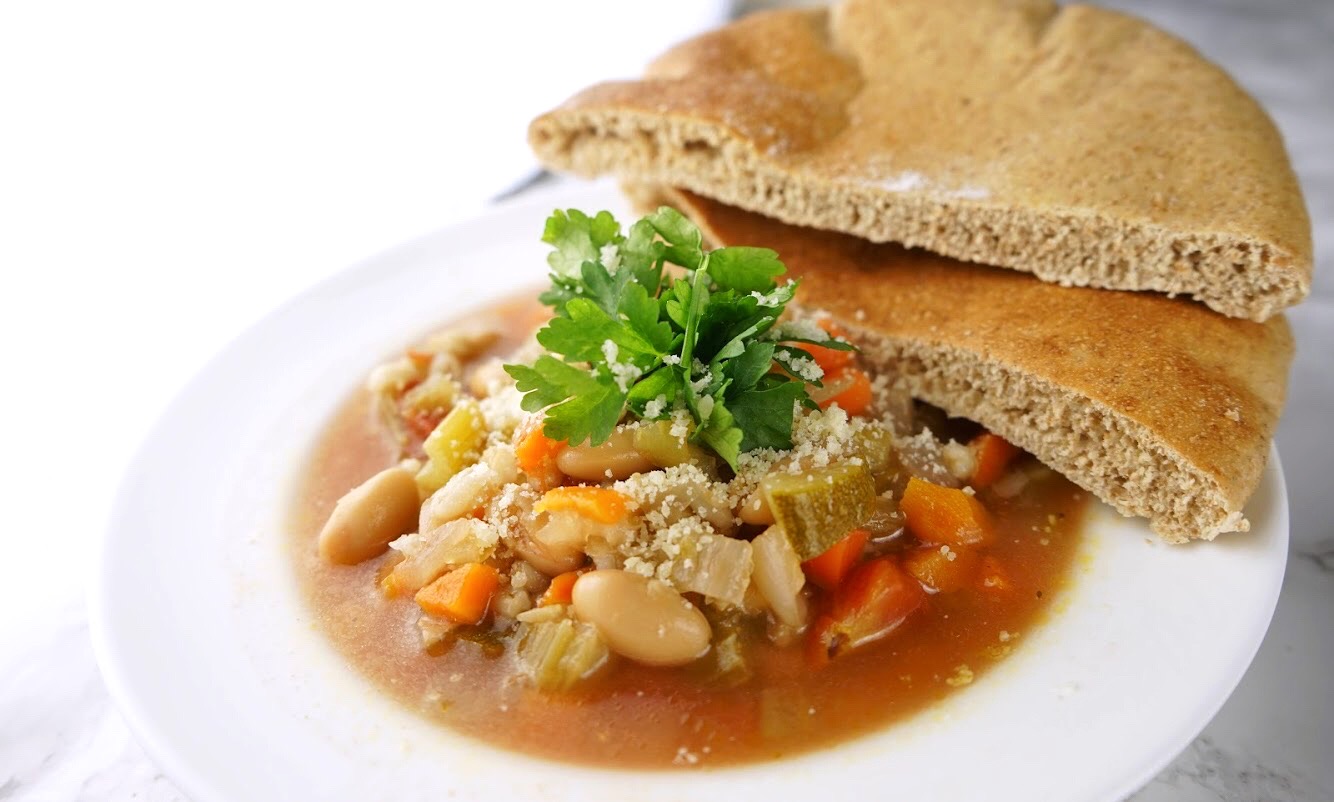 Following on from the popularity of my "Get Your Soup On" post a few weeks ago (discussing all the benefits in those bowls of warming goodness!), I thought I'd share another one of my favourite soup recipes, that's especially perfect for this time of year!
Minestrone soup can be a great start to a meal or even make a marvelous meal all on its own – simply add some crusty whole-grain bread, a sprinkling of Parmesan (it has a strong flavour so a little goes a long way!) and a fresh green side salad and you're good to go!
This versatile "plant-based" soup is low in fat, high in fibre and packed with vitamins, minerals and nutrients.
The protein-packed beans and barley and satiety-promoting fibre, combined with vitamin-rich veggies and nutrient packed tomato broth (high in the super anti-oxidant lycopene), means this soup will fill you up, rather than out! 🙂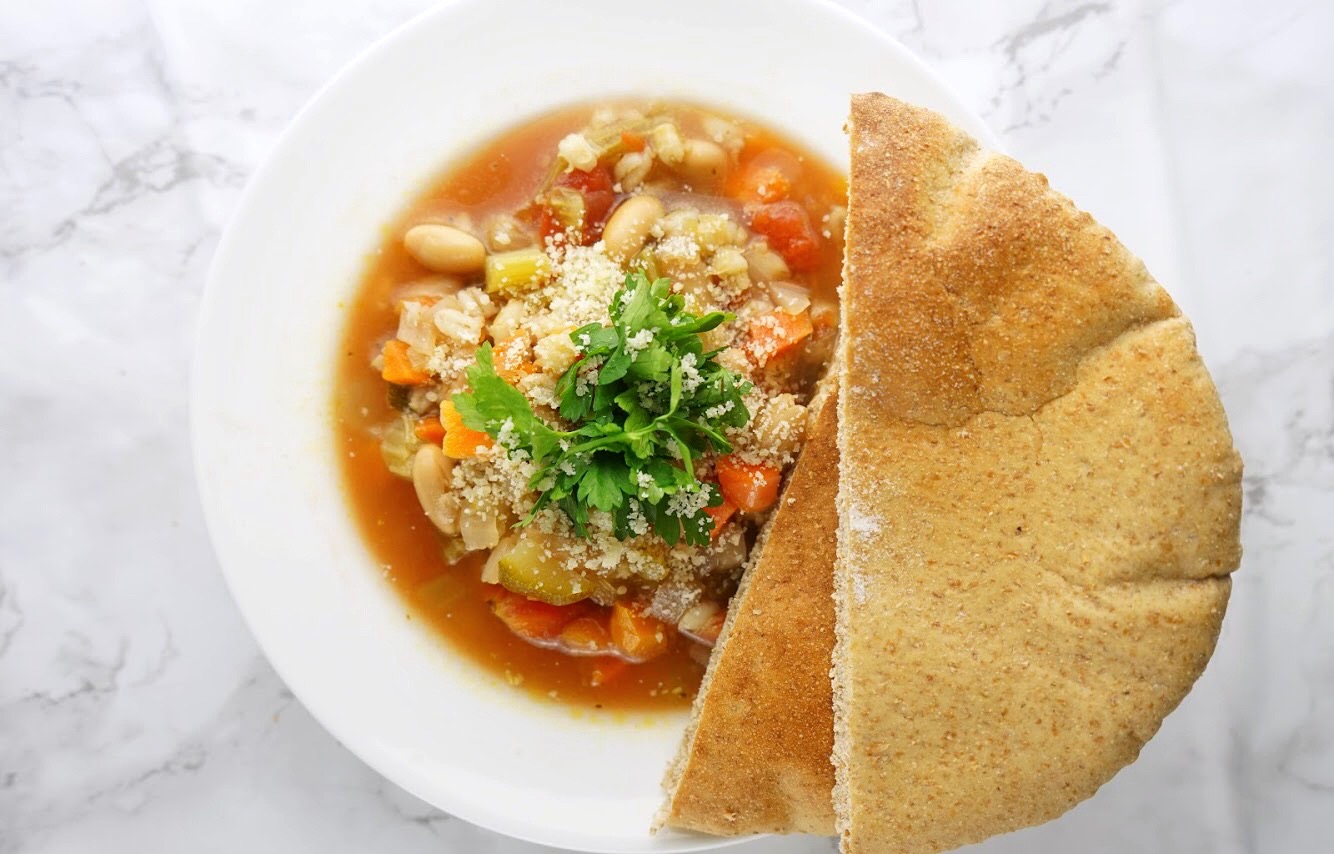 Beans are both a nutritional and financial bargain – especially canned ones, which are convenient, inexpensive, nutritious and ready-to-use.  They are a fantastic source of fibre – with just one cup of cooked beans containing half your daily requirement – and help to maintain satiety, stabilise blood sugar levels and lower blood cholesterol – thanks to it being mainly soluble.  Naturally low in fat, beans are also rich in B Vitamins (niacin, riboflavin, thiamine and folic acid), calcium (for healthy bones), iron, phosphorus, http://www.montauk-monster.com/pharmacy potassium and zinc, and contain no cholesterol or gluten.
Barley is used pain relief here (instead of the usual pasta), which is packed full of fibre and B-vitamins, and adds a thick, hearty chewy texture to the soup.  I've also replaced the traditional white potatoes with low calorie, nutrient-rich zucchini, meaning the soup remains as hearty and filling as ever while also keeping you slim and trim!
Enough good reasons, I think you'll agree, to whip up this delicious, healthy, hearty soup – and enjoy! 🙂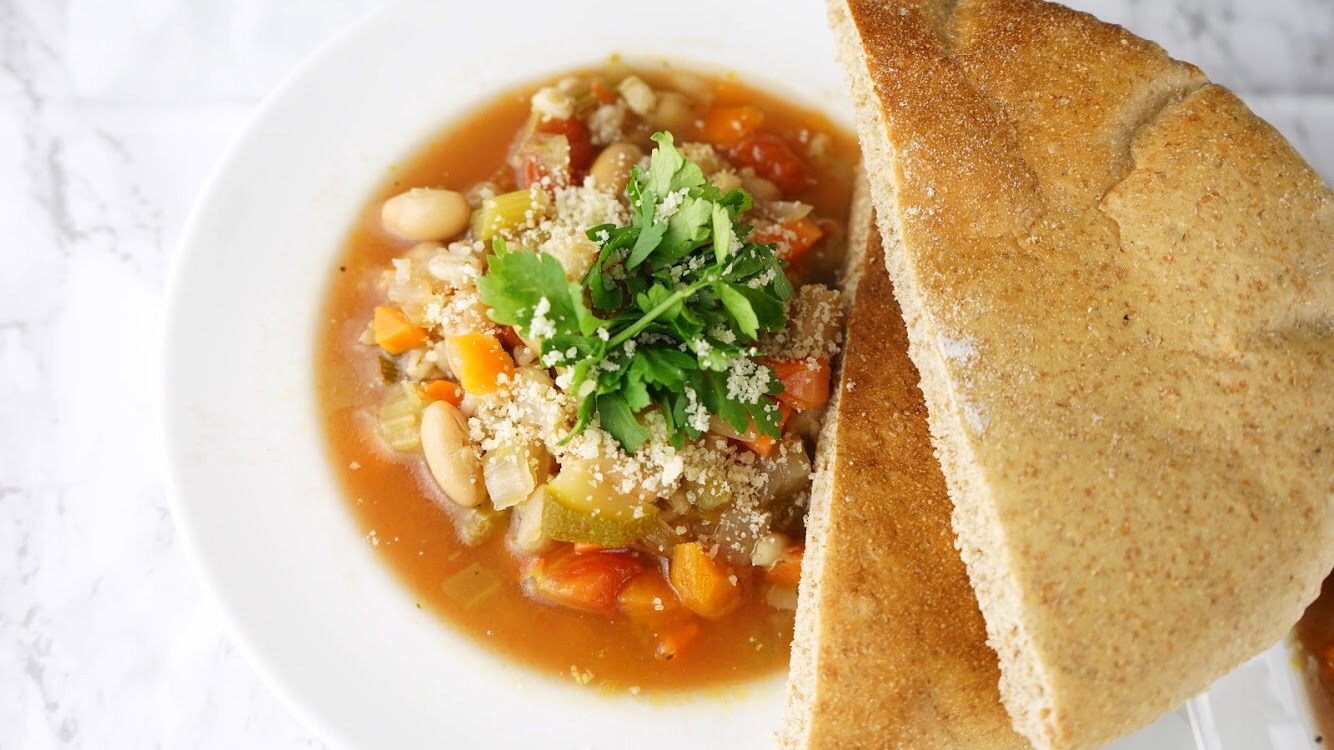 To read my article on the numerous health benefits of soup, as well as some tips and tricks, see my "Get Your Soup On" article HERE.
Healthy Hearty Minestrone
Recipe
Serves 6-8
Ingredients
1 small onion, chopped
2 cloves of garlic, crushed
2 Tbsp. sunflower/ olive oil
2 zucchini, diced
2 celery sticks (or additional zucchini), diced
4 carrots, diced
1 (400g) tin cannellini beans
450g tinned chopped tomatoes
8 cups vegetable stock (MSG free)
1 tsp. dried basil
1 tsp. dried oregano
1 tsp. salt
¼ tsp. black pepper
½ cup (uncooked) barley
Parmesan cheese, to serve – optional
Directions
Heat oil in a large pot over medium heat.  Add the onion, garlic and celery.  Let them sauté until translucent, then pour in the stock, beans and barley.  Simmer for 1 hour.  Add the carrots, zucchini, herbs, salt and pepper.  Simmer uncovered, for a further hour.  Add the tinned tomatoes and simmer for 20-30 minutes.  Serve with crusty bread and a sprinkling of Parmesan cheese (optional).  Enjoy! 🙂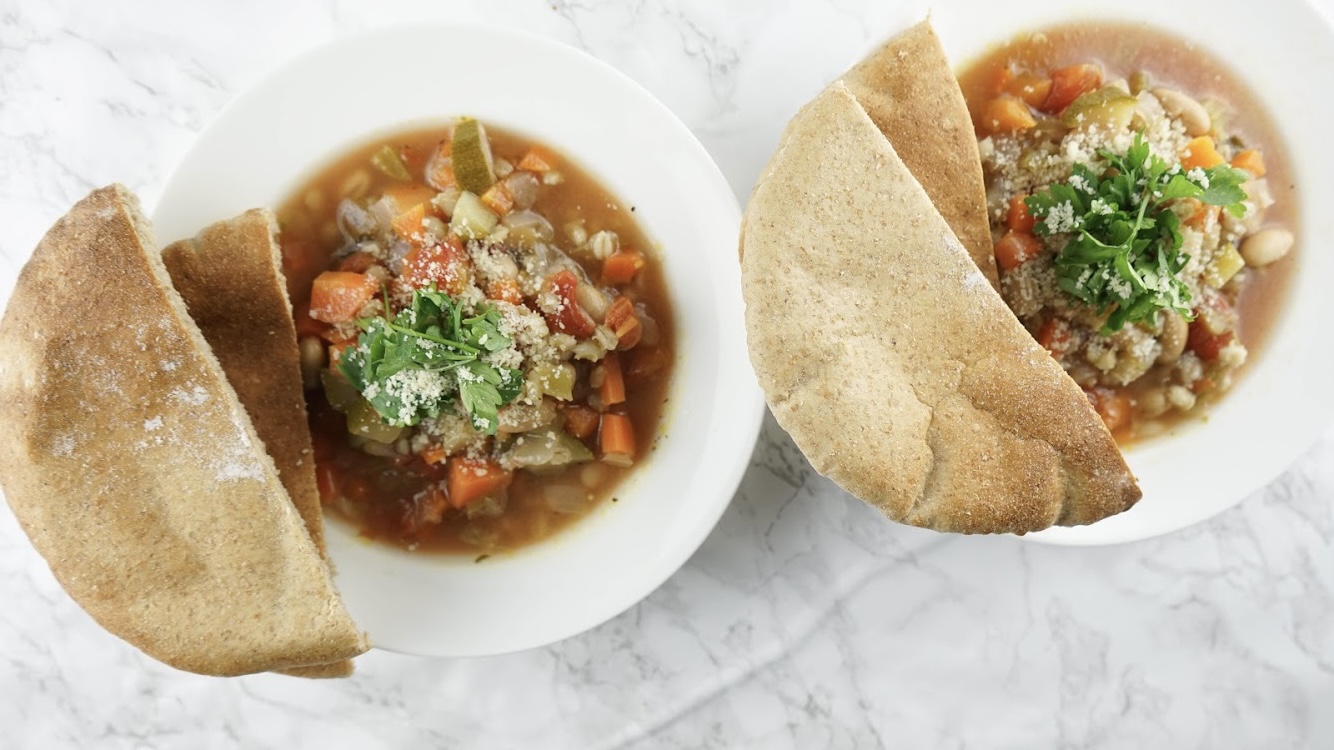 Leave a Response
You must be logged in to post a comment.