HEALTHY WHOLESOME ENERGY BARS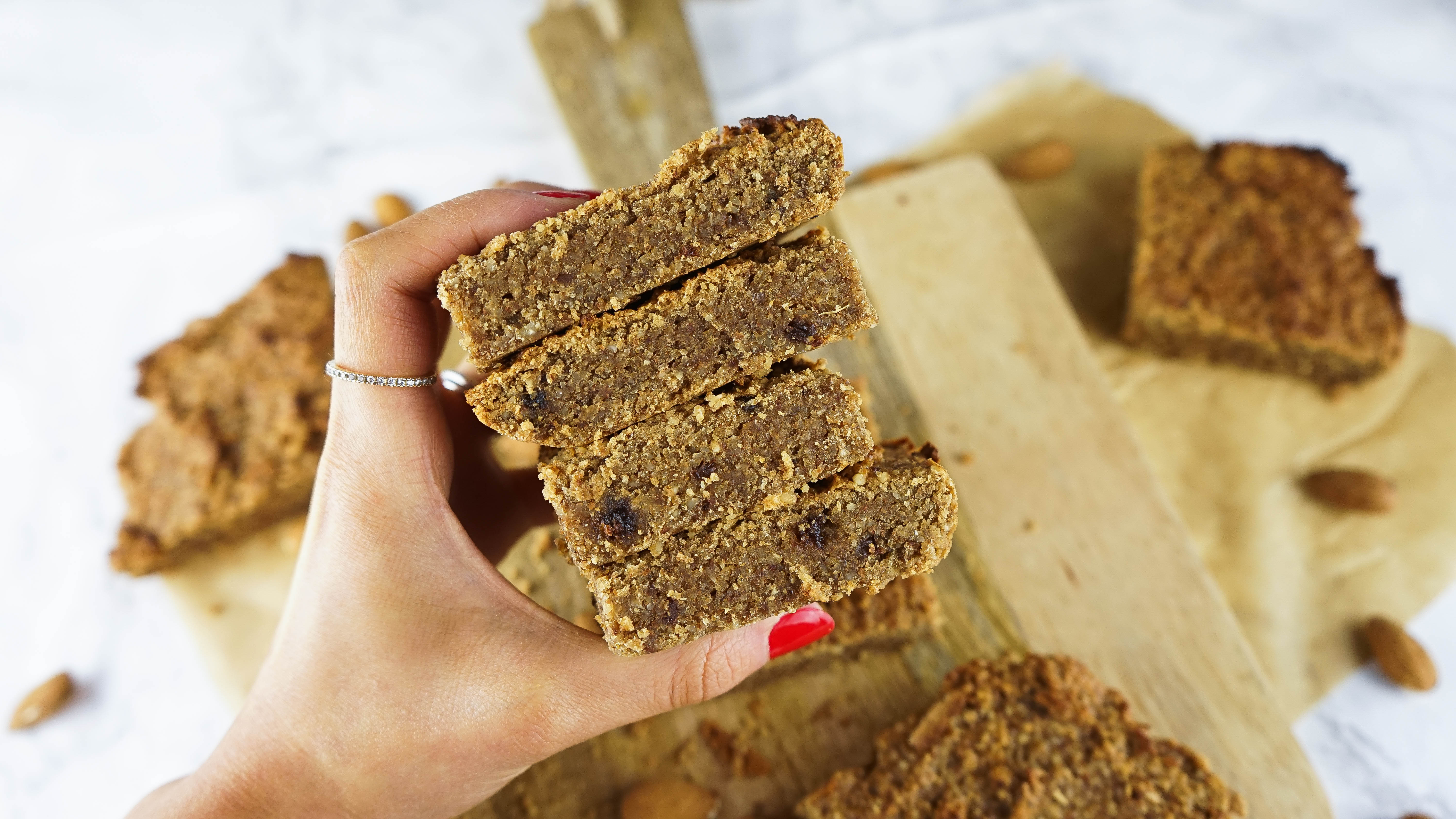 These homemade Healthy Wholesome Energy Bars are chewy, filling and delicious.  They're packed with protein, fibre and heart-healthy mono-unsaturated fats, and are suitable for vegans too!
They can be wrapped individually in cling-film/ Ziploc bags and stored in the freezer, ready to grab on-the-go for the perfect breakfast (paired with some low-GI fruit) – especially if "no time in the morning" is your excuse for buying a croissant, pastry or even a highly processed, sugar filled granola bar (the kind many mistakenly think are "healthy").  They are also perfect for a mid-afternoon or post-workout snack… just make sure to allow enough time for it to defrost! 😉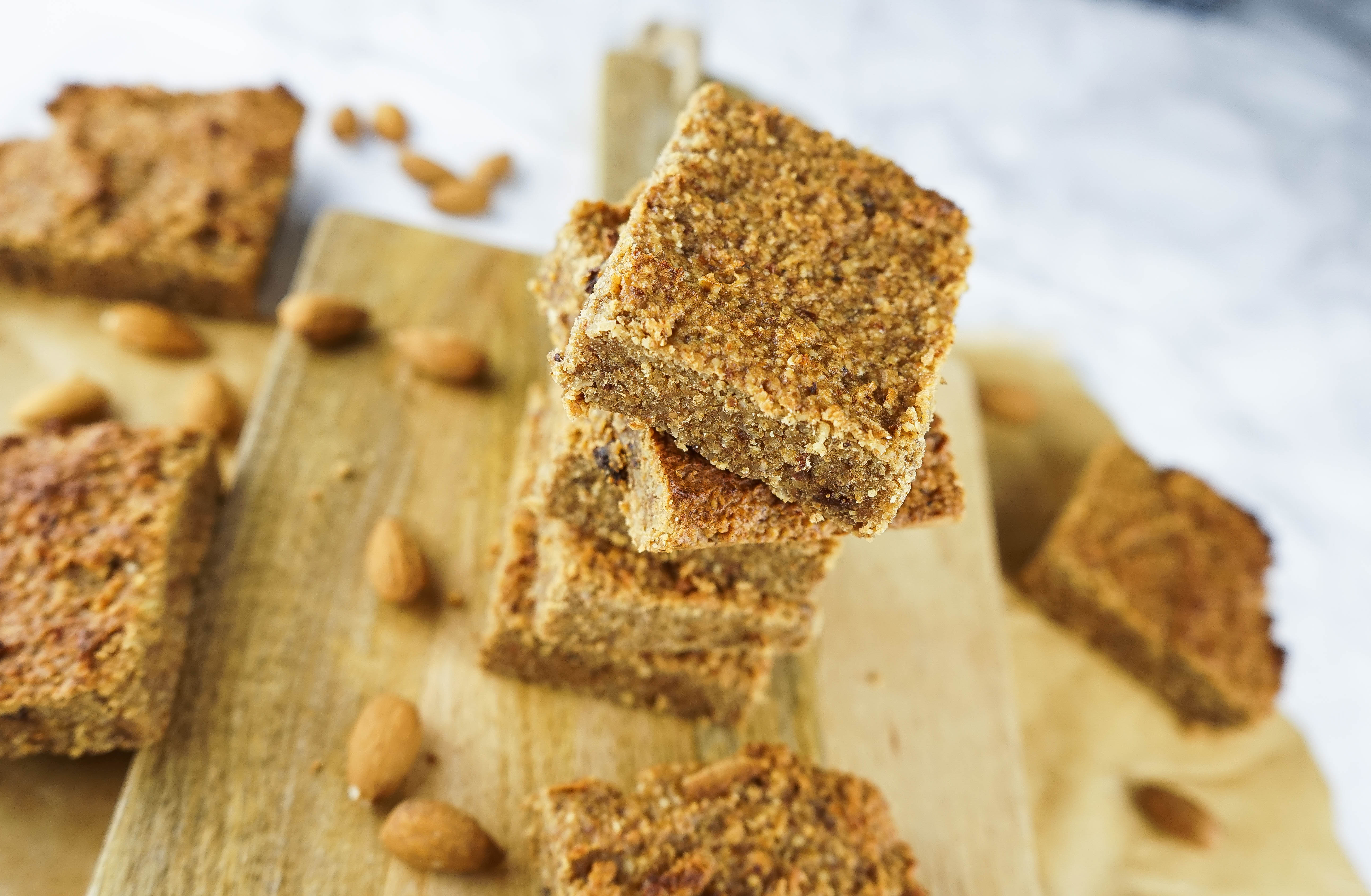 The ingredients are super healthy:
They include nuts – I've sung the praises of nuts countless times (see my last blog post: Nuts for Nuts) and almonds in particular are one of my favourites.  They are a good source of zinc, magnesium and potassium & are packed full of the anti-oxidant Vitamin E, which supports the brain, heart and respiratory systems and helps keep skin healthy and glowing!  They are also especially rich in cholesterol lowering mono-unsaturated fatty acids.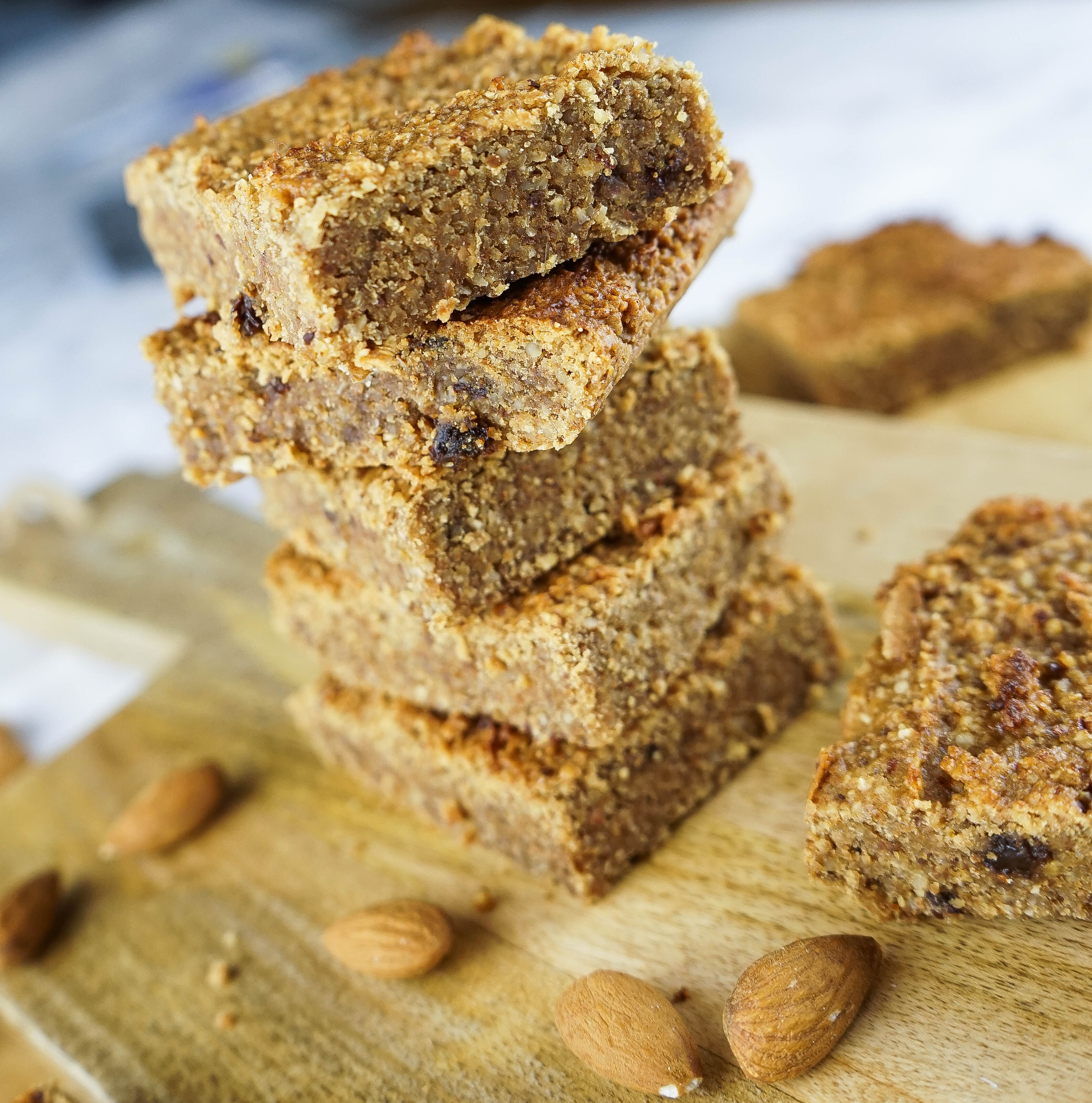 They also contain oats – which contain multiple nutrients and a specific type of fibre (beta-glucan) that has been shown to help lower harmful LDL-cholesterol, as well as prevent spikes in blood sugar levels.  The magnesium contained in oats also helps regulate insulin secretion.
The health properties of coconut are hard to miss at the moment – they are being written about almost every day!  The nutritional benefits of coconut range from improved brain, heart and skin health, to weight management, anti-bacterial effects and the balancing of blood sugar levels.  All of these come from its unique healthy fat content, and its unique balance of sugar, dietary fibre, proteins, antioxidants, vitamins & minerals.
Whilst these bars have a small amount of sugars (fructose) – it all comes from unrefined natural sources, which when combined with the high fibre content of the almonds, oats and coconut – are guaranteed to keep blood sugar levels stable and provide steady, sustained energy – unlike those chocolate bars calling out from the vending machine mid-afternoon!  Dates are also a rich source of potassium and a good source of fibre, protein and the immunity boosting minerals zinc, magnesium and selenium.
So when you eat one of these… you know you're packing in some good wholesome nutrition! 😋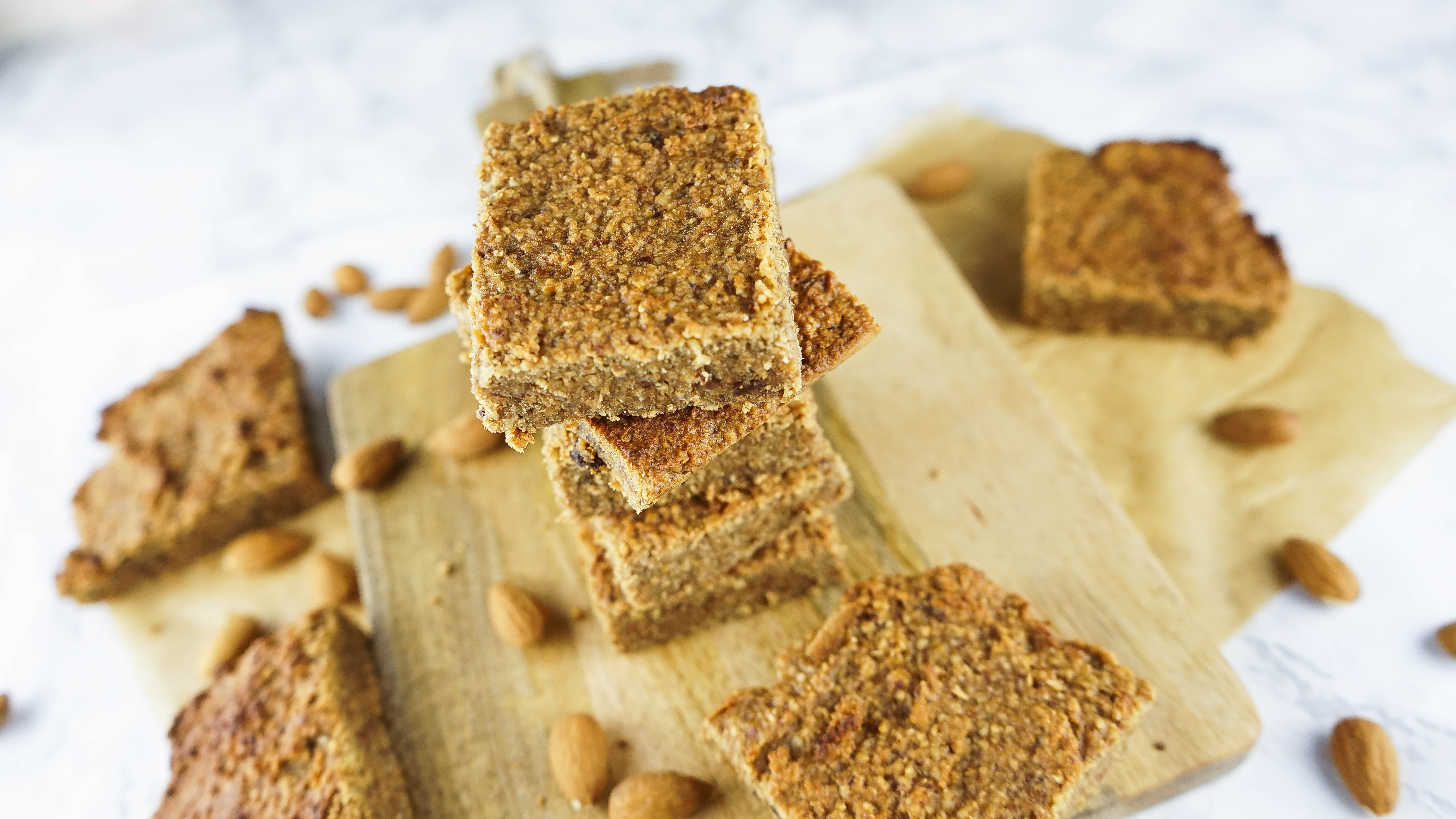 Recipe 
Makes 8 bars
1 cup raw almonds
16 large Medjool dates (stones removed)
1 ¼ cup porridge oats (can use gluten-free oats if required)
¼ cup desiccated coconut (unsweetened)
3 Tbsp. agave syrup/ maple syrup
½ tsp. almond/ vanilla essence
Pinch of salt (¼ tsp.)
½ cup water
Pre-heat oven to 180°C. Process the oats and almonds in a food processor, until finely ground and crumbled. Add the dates, coconut, agave (or maple) syrup and almond/ vanilla essence – process again. Add the water slowly, whilst you process ingredients together until a thick, sticky, cohesive batter forms.
Spray or grease an 8-inch square backing pan and line with baking paper. Spread batter evenly into the pan and press down well with a spatula so that it is firmly packed in. Bake in the oven for 20 minutes. Allow to cool. Remove paper with its contents onto a flat surface – cut into 8 delicious, healthy, wholesome bars! 😍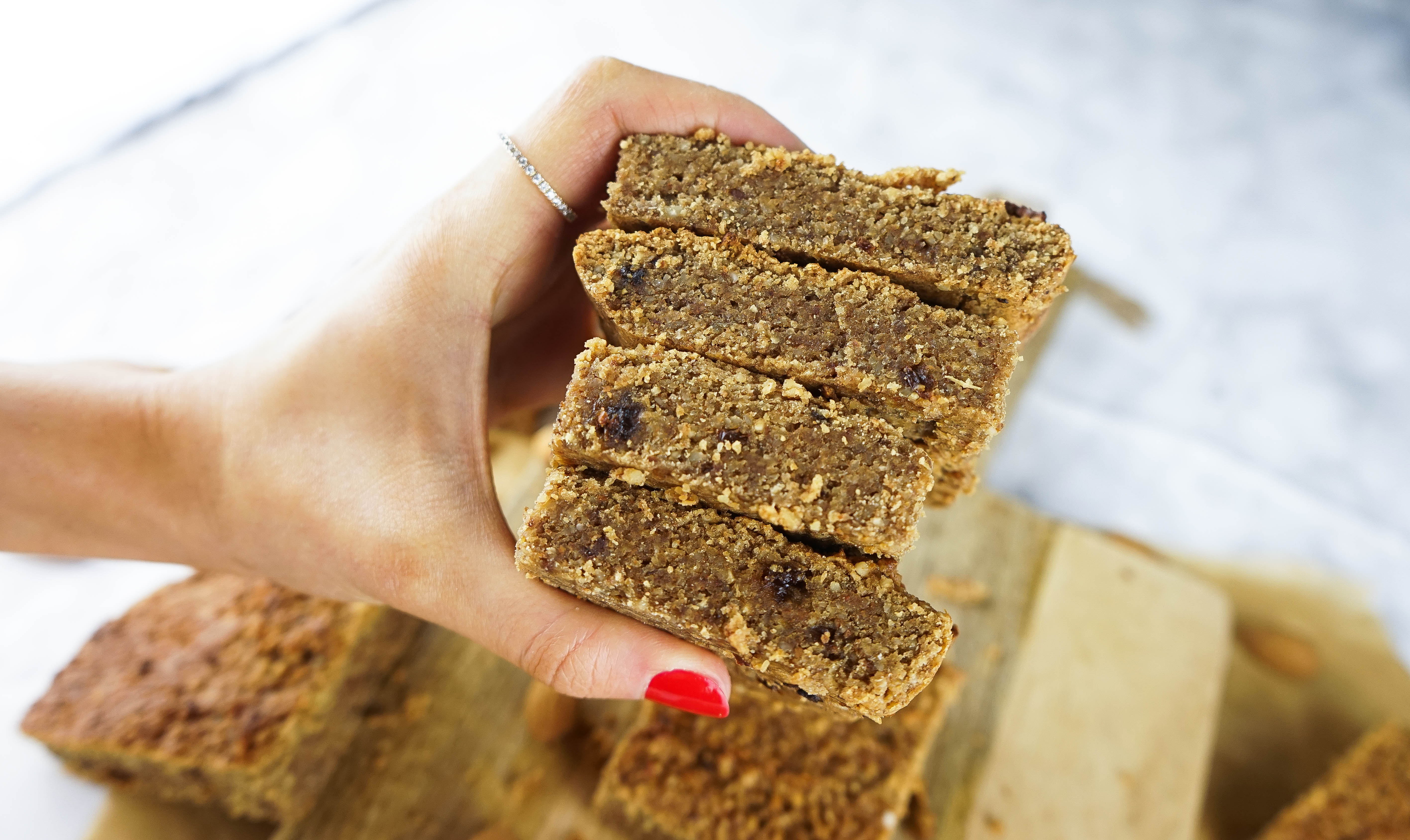 Leave a Response
You must be logged in to post a comment.