HUMMUS STUFFED DATES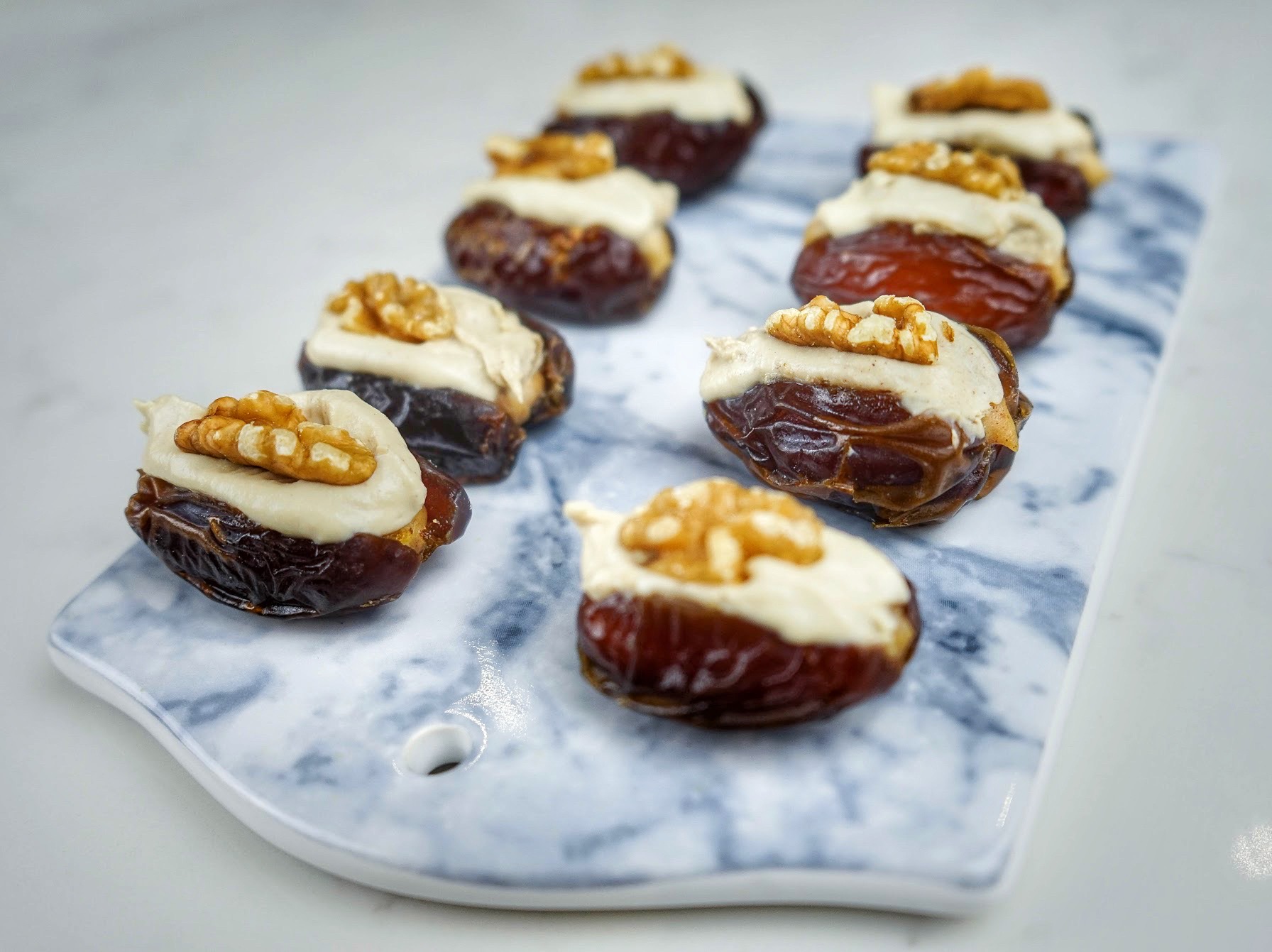 Whilst I absolutely adore the classic peanut butter filled dates, these HUMMUS STUFFED DATES are next level deliciousness! 😉 The creaminess of the salty cinnamon-y hummus paired with the chewy caramel taste of the dates, and the crunch from the walnuts is like an upgraded version of a Snickers (in my opinion far more delicious!)
They're packed with the perfect balance of protein, fibre and healthy fats for optimum satisfaction, satiety and blood sugar stability. So you won't be reaching for junk food, after just one or two – like you would after a Snickers! And they take just a minute to put together!
Dates are an excellent source of fibre (for gut health!), potassium, which aids in blood pressure regulation, and also the essential minerals iron, zinc, magnesium and selenium which all help to boost the body's immunity.
Chickpeas and tahini/ sesame seeds (the basis of hummus) and walnuts are packed with so many amazing nutrients (protein, fibre, healthy fats, omega-3 fatty acids), I could write a whole blog post about them!
These are the ultimate healthy craving satisfier (I make them for myself very often!) or EASIEST EVER dessert or sweet treat to please a crowd…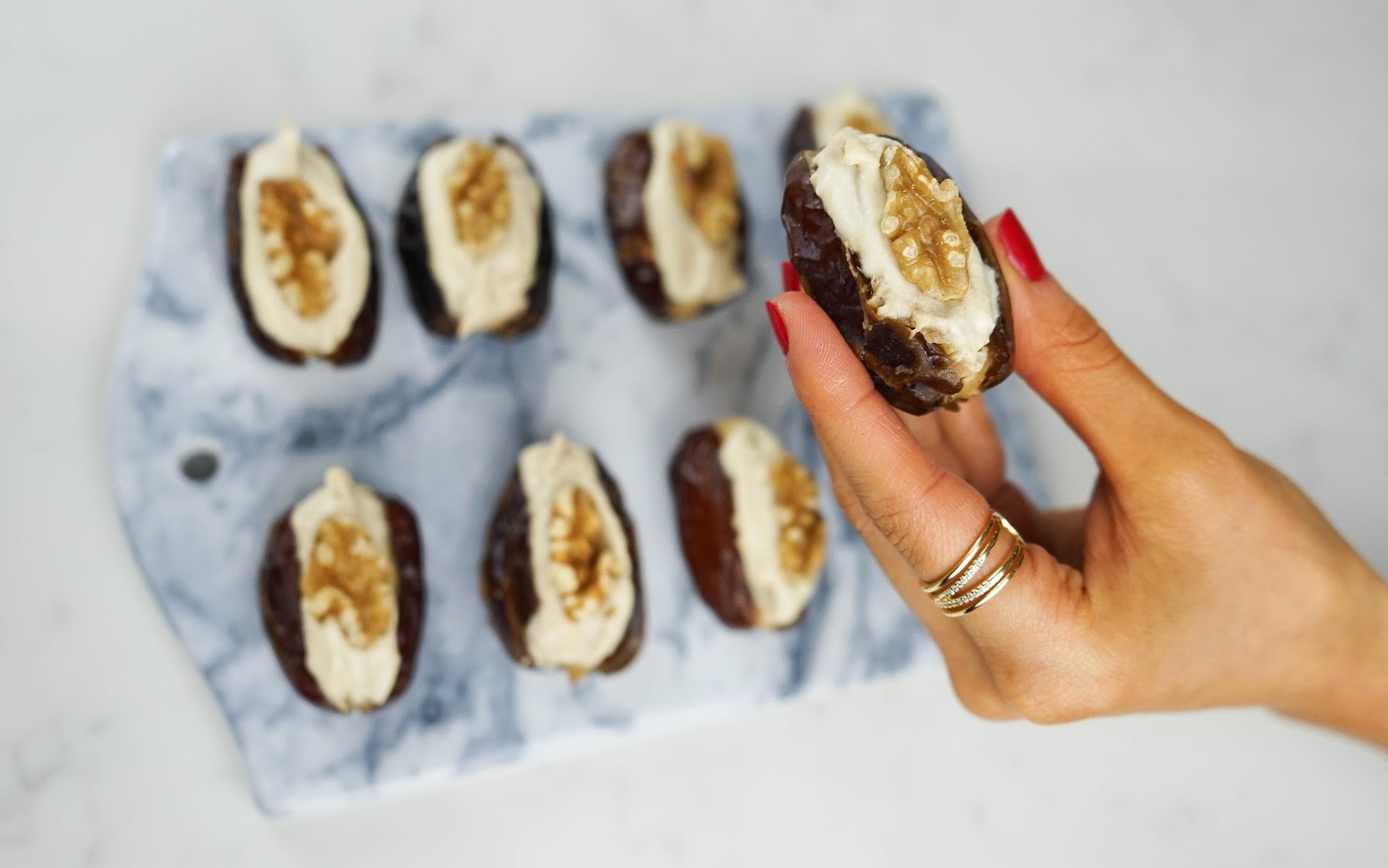 RECIPE (can easily be doubled for a larger crowd/ bigger batch)
Ingredients
10 large soft Medjool dates (or as many as required)
1 cup hummus (store-bought or homemade)
Cinnamon
Walnuts
Directions
Slice dates lengthwise & remove the stones. Mix a generous shaking of cinnamon into the hummus. Place 2 heaped teaspoons of hummus into each date. Top each date with a walnut. Serve & enjoy! Or devour alone 😉
Comments are closed.