Miraculous Mash Two Ways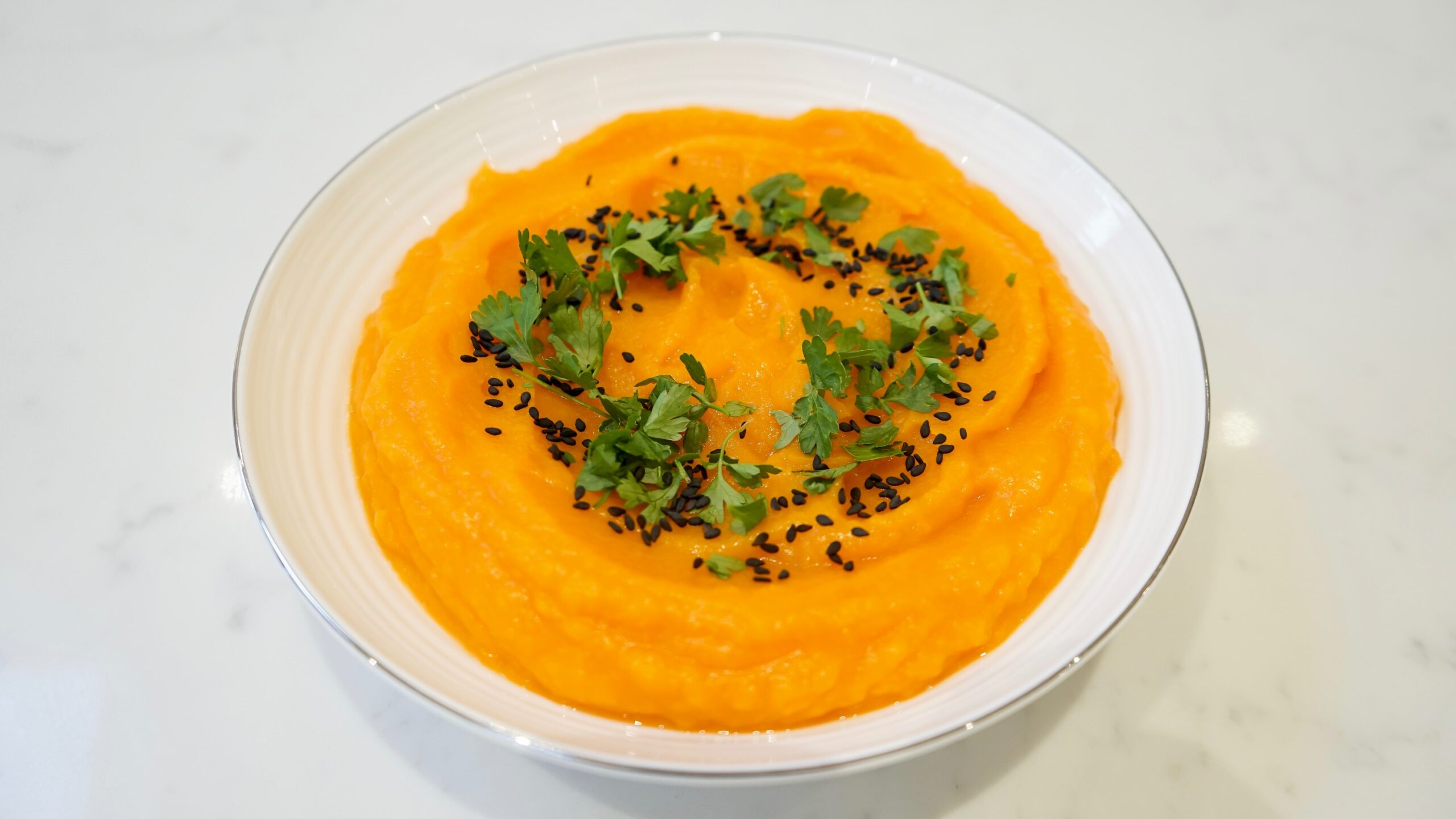 Here are two fantastic low-carb, low-calorie, HIGHLY nutritious recipes I've been whipping up in The Food Effect kitchen recently.  Don't get me wrong, I'm NOT an advocate of cutting out carbs AT ALL, but these low-carb comforting bowls of goodness are too delicious NOT to try, and they'll fill you up with much more goodness and far fewer calories than a big bowl of white potatoes will!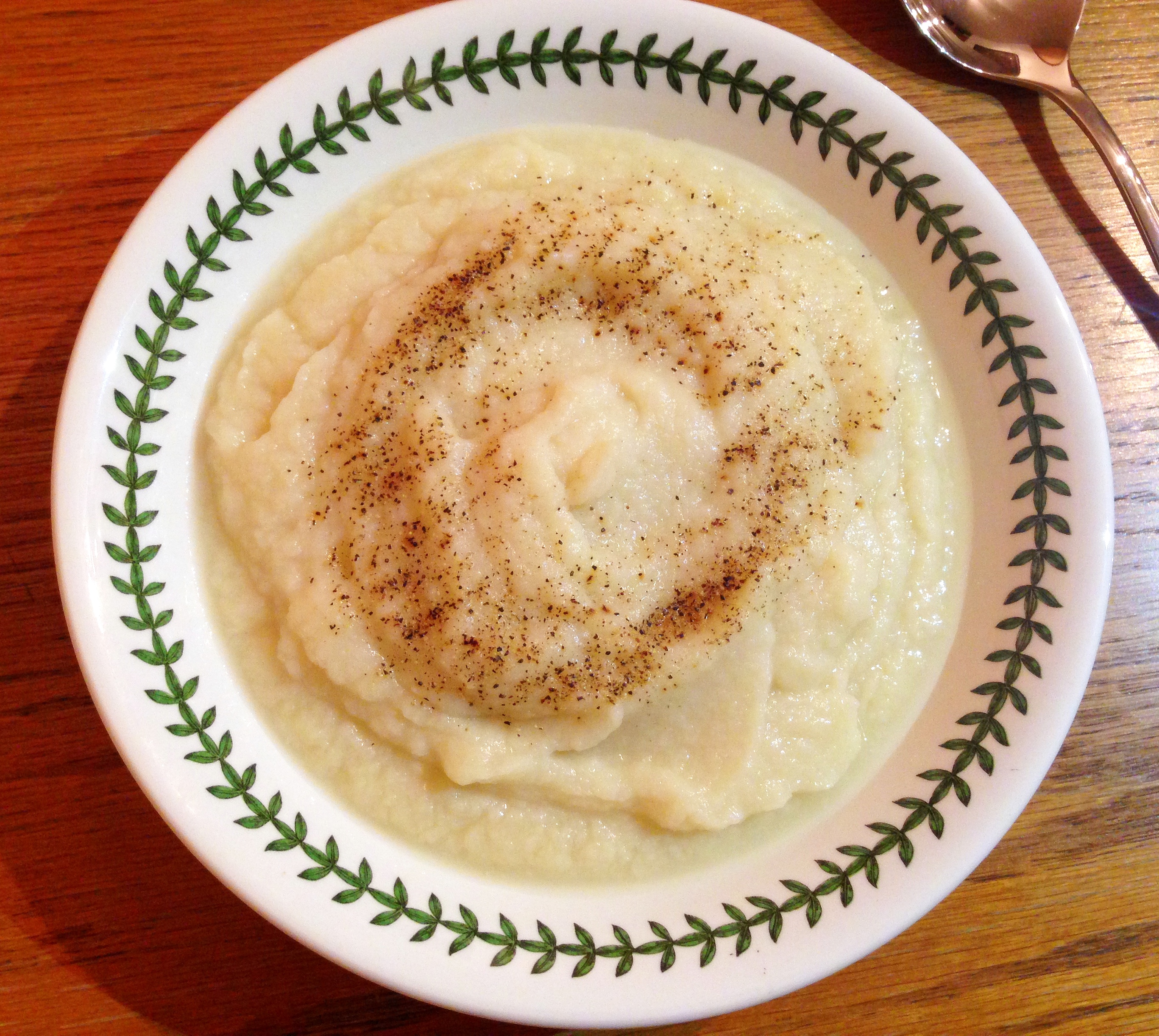 For those celebrating Passover, a time when many starchy staples such as brown rice, whole-wheat pasta, couscous, oats and various other grains are off limits for eight days, these recipes could not be more welcome.  While there are many things you CAN still eat, for some reason it's become the norm to serve up white potatoes in every way, shape and form (think baked potatoes, roast potatoes, potato salad, potato kugel, scalloped potatoes, mashed potatoes, potato wedges … you get the picture!)  Not to mention the endless cakes and biscuits made with potato flour, that seem to appear at every meal!  While I'm not saying white potatoes are the WORST thing in the world (and by that I'm referring to the odd jacket potato here or there, if there's no nutritionally superior sweet potato in sight – not French Fries or crisps!), they're definitely NOT great.  With a high glycaemic index, white potatoes increase blood sugar levels faster than table sugar does, which in turn, simulates further hunger – causing overeating, and eventual weight gain.
So without further ado, here are the two terrific waist-line friendly recipes to take the place of beloved mashed potatoes (or any other unhealthy starchy side)!  Instead of potatoes, simply steam some low calorie, highly nutritious cauliflower or butternut, mix in some seasonings and voila… you've got something that seriously whips its unhealthier counterpart!  Not only are these dishes "Miraculous" in taste AND calories, nutritionally they're rather wondrous too…
Cauliflower is one white food that's power-packed with nutrition!  An excellent source of Vitamins K and C, potassium, B Vitamins, phosphorus and fibre, cauliflower (along with other cruciferous vegetables such as broccoli, cabbage and kale) also contains compounds known to help prevent cancer.  These compounds appear to stop enzymes from activating cancer-causing agents in the body whilst also increasing the activity of enzymes that disable and eliminate cancer-causing carcinogens.  A 100g serving of cooked cauliflower provides 2.3g of protein, 3.3g of fibre, 0.4g fat, 7.2g carbohydrates, zero cholesterol and just 35 calories!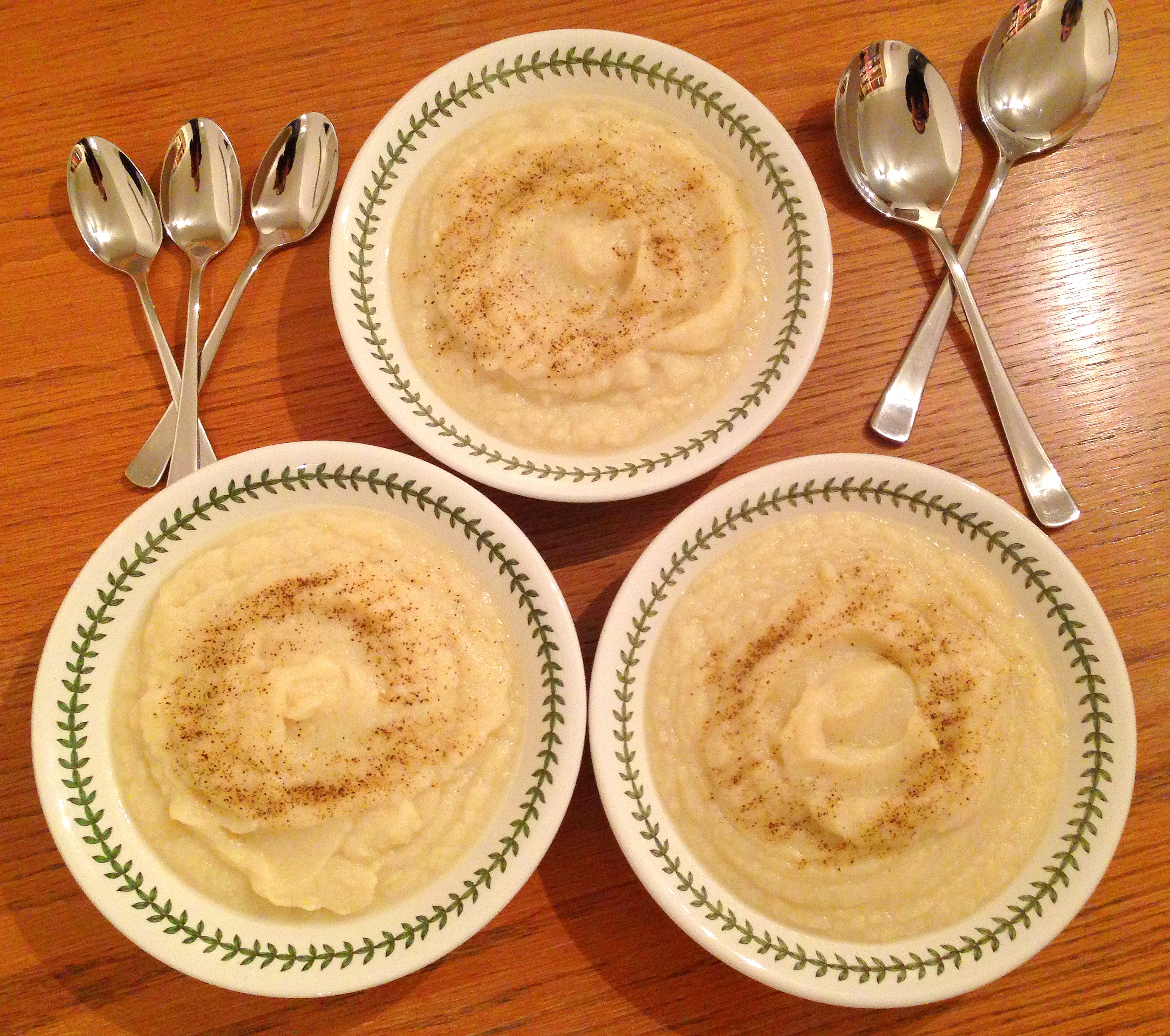 Butternut squash is an excellent source of carotenes, which have also been shown to exert a protective effect against many cancers.  In addition to cancer and heart disease protection, diets rich in carotenes offer protection against developing type-2 diabetes as well.  Butternut squash is also a rich source of Vitamins C, B1 and B6, niacin, folic acid, pantothenic acid, potassium and fibre!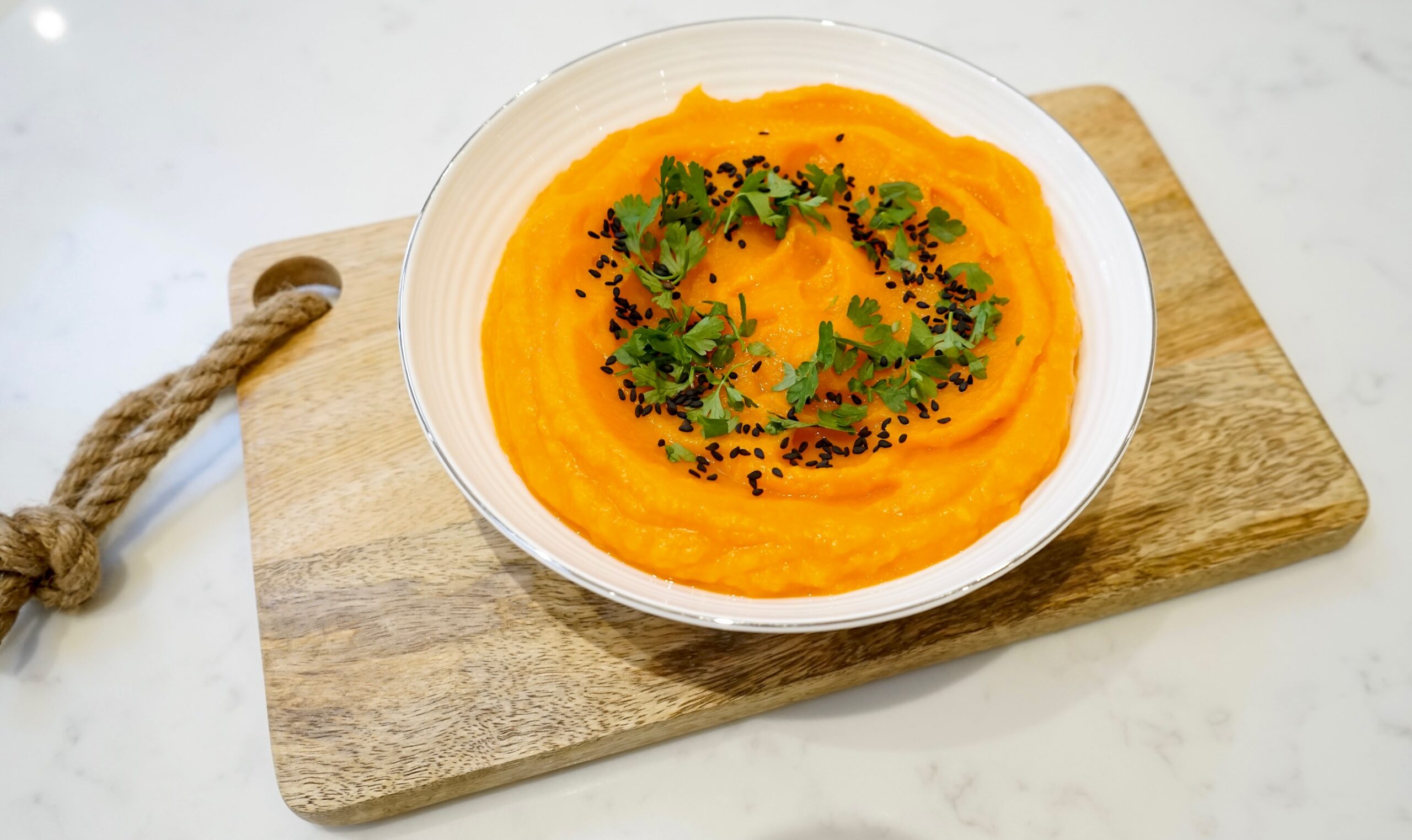 Both these dishes are delicious served alongside fish, chicken or meat, with some fresh green salad or the classic accompaniment of some cooked green peas (one of my favourites)!
So there you have it; whether you're celebrating Passover or not, whip up one (or both!) of these for your next side dish ANY time of year.  I promise you won't regret it (and your skinny jeans will thank you too!). 🙂
Recipes
Miraculous Cauliflower Mash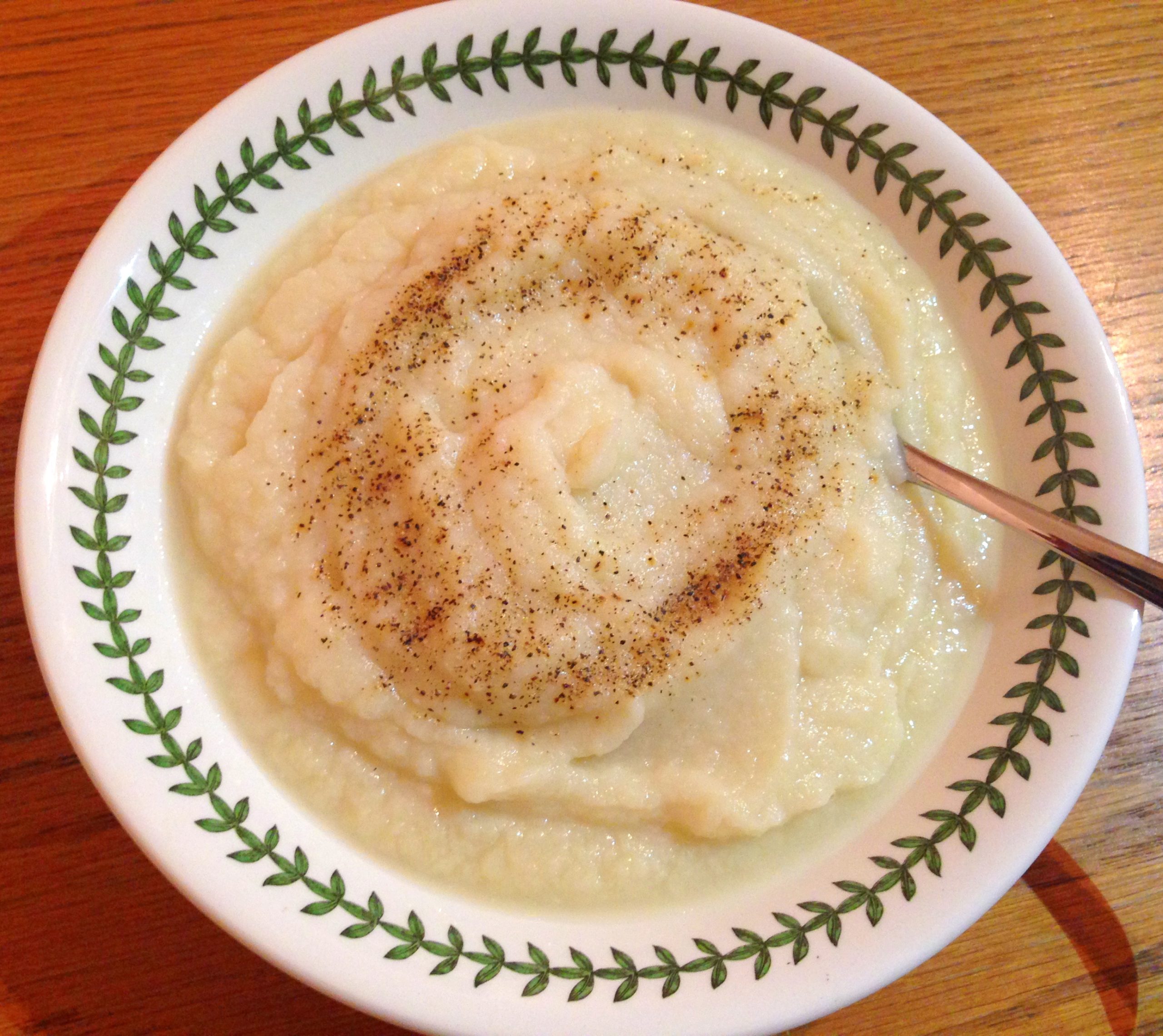 Ingredients:
600g frozen cauliflower
2 garlic cloves, peeled and sliced
1 tsp. salt
1-2 Tbsp. milk/ soya milk
Black pepper, to taste
Directions:
Boil the cauliflower and garlic in a large pot of boiling water until soft (around 20 minutes). Drain completely. Transfer the cauliflower and garlic to a large bowl (or food processor), add salt and puree using a hand-held blender (or in food processor) until completely smooth and "whipped". Add 1-2 Tbsp. (soya) milk if necessary, and blend again to achieve desired mash consistency (DON'T allow to get too "thin")! Season with black pepper to taste. Enjoy! 🙂
Miraculous Butternut Mash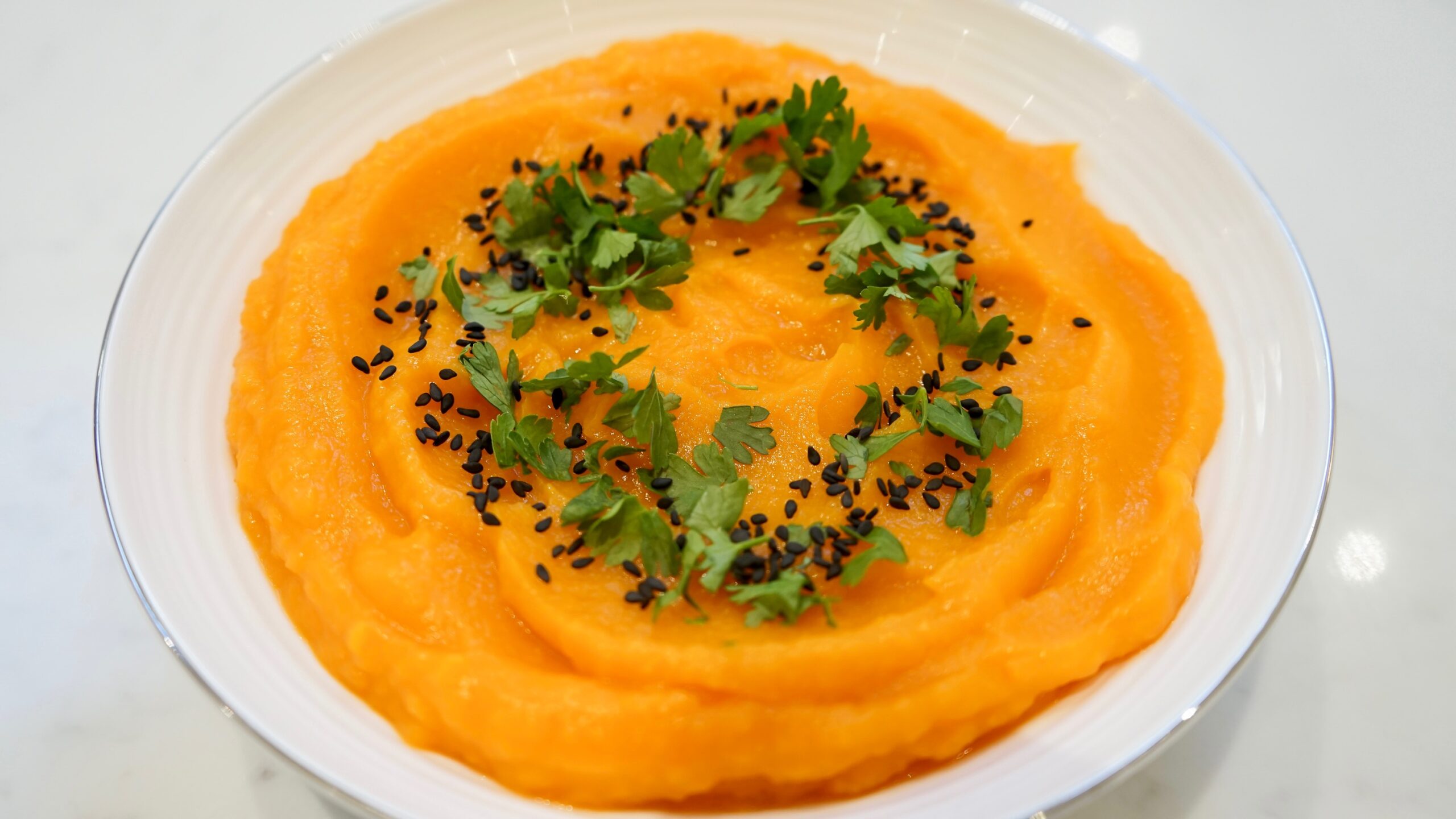 Ingredients:
1 large butternut squash (~1-1.5kg), peeled*, seeded & cubed
1 tsp salt
½ tsp. cinnamon
2 Tbsp. agave/ maple syrup or honey
Chopped pecan nuts or walnuts for garnish, optional
Directions:
*Tip for peeling butternut with ease: Place whole uncooked butternut in 180°C oven for 30 minutes.  Remove and allow to cool until manageable.  This makes the peeling process SO MUCH easier!
Fill a large saucepan with enough water to cover the butternut.  Bring to a boil over medium heat.  Add butternut squash cubes.  Reduce heat; cover and simmer for around 30 minutes or until the squash is completely soft and tender.  Drain, and transfer to a bowl (or food processor).  Add salt, cinnamon and maple/ agave syrup and blend with a hand held blender (or in food processor) until completely smooth.  Serve warmed, garnish with chopped pecans or walnuts and additional cinnamon and maple syrup if desired.  Delicious!! xx
Leave a Response
You must be logged in to post a comment.