No-Bake Sweet Potato Spider Web Cookies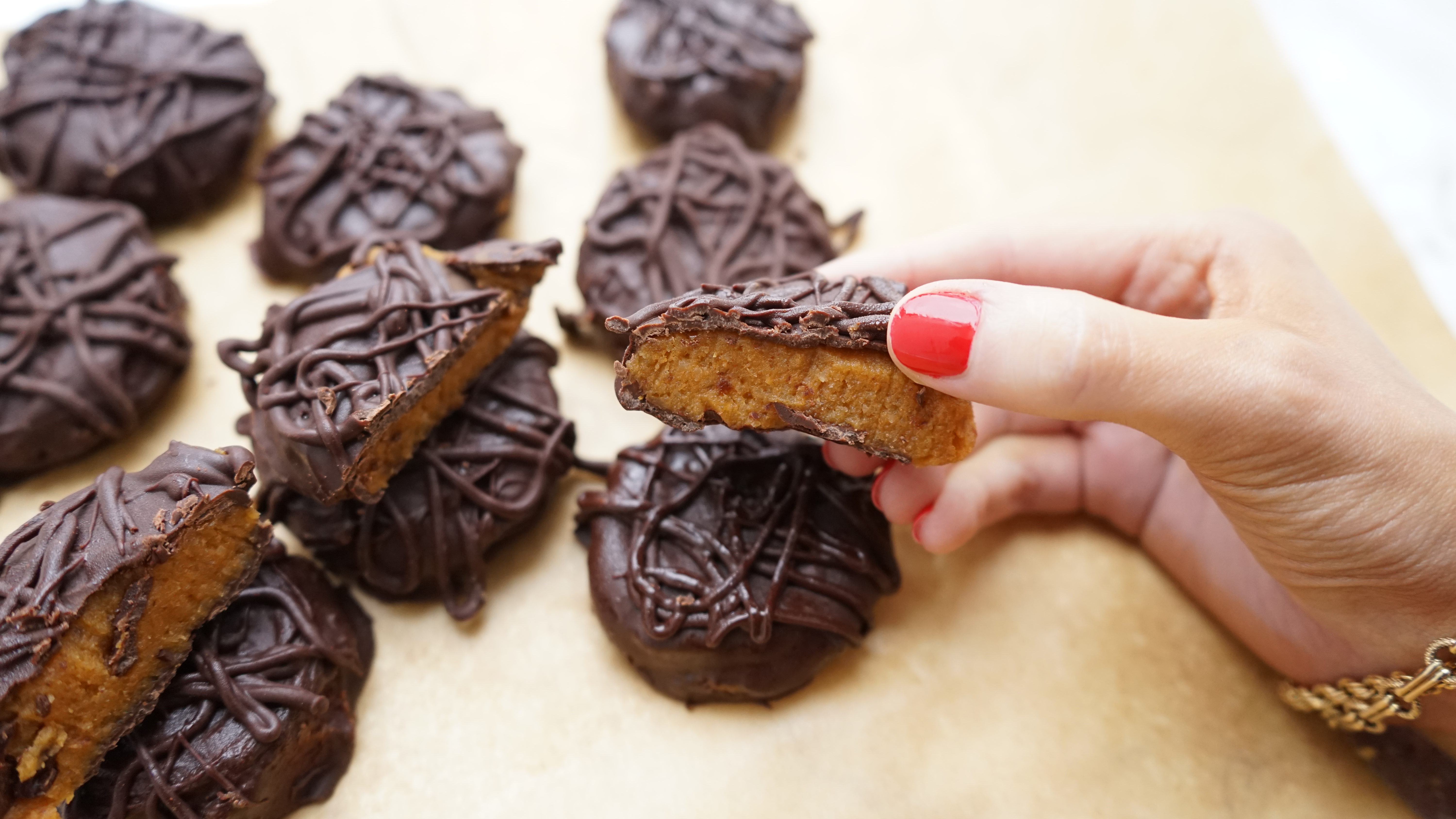 Halloween is infamously associated with sweet treats, chocolate and candy galore!  Even if you don't go out trick-or-treating, you're likely to be surrounded by an abundance of sweets and chocolates on supermarket shelves, at work or with your hand in your children's stash (don't worry – we won't tell!).
Well, these delicious no-bake cookies are here to keep your healthy habits in check (& your waistline slim!) without feeling deprived of delicious sweet treats.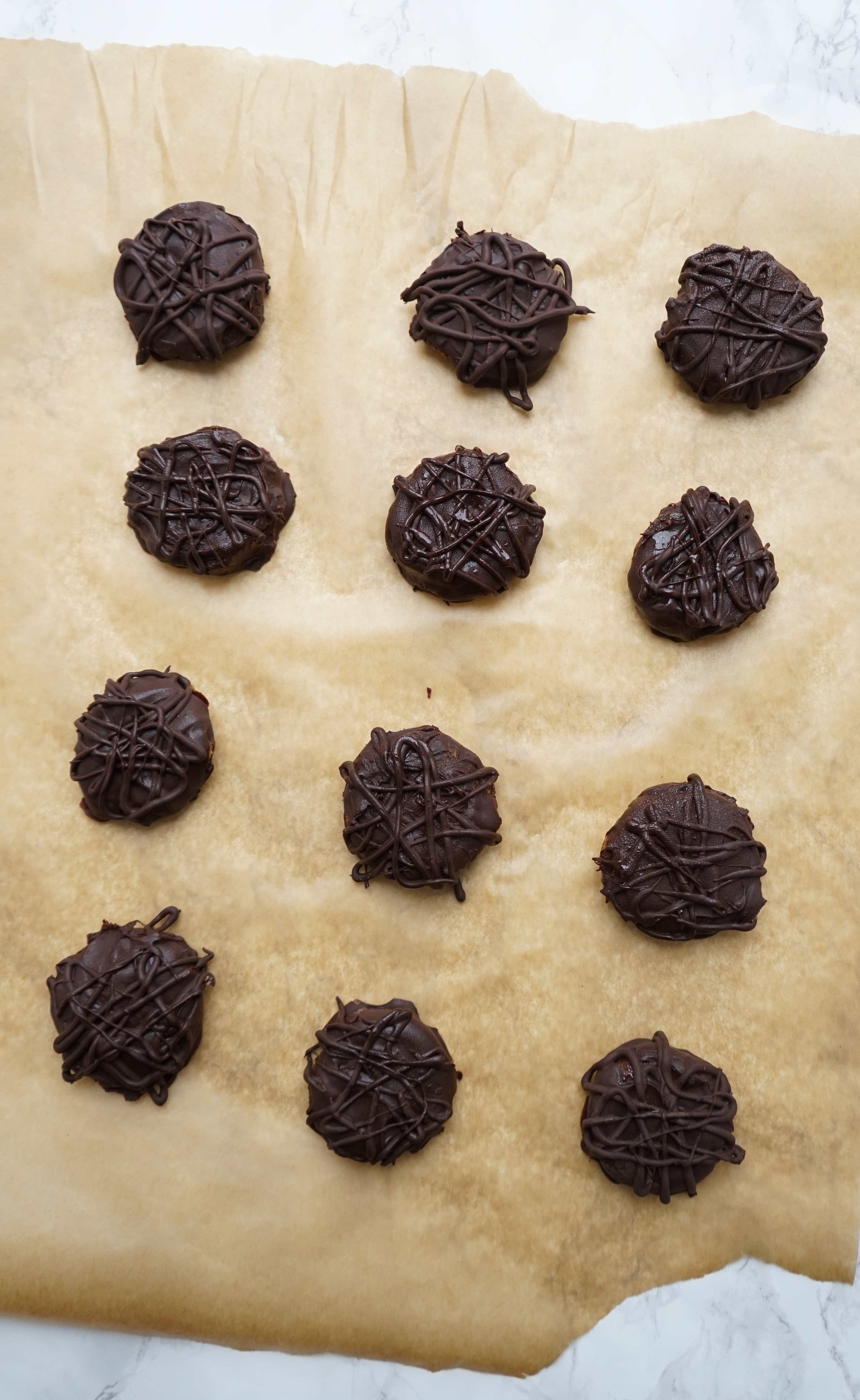 Unlike your typical Halloween candy, these sweet potato spider web cookies are dairy free, gluten free, refined sugar free, vegan & vegetarian!  They have a crunchy, crispy chocolate coating and a sweet, satisfying, creamy filling. What's more, they pack in some amazing nutritional goodness: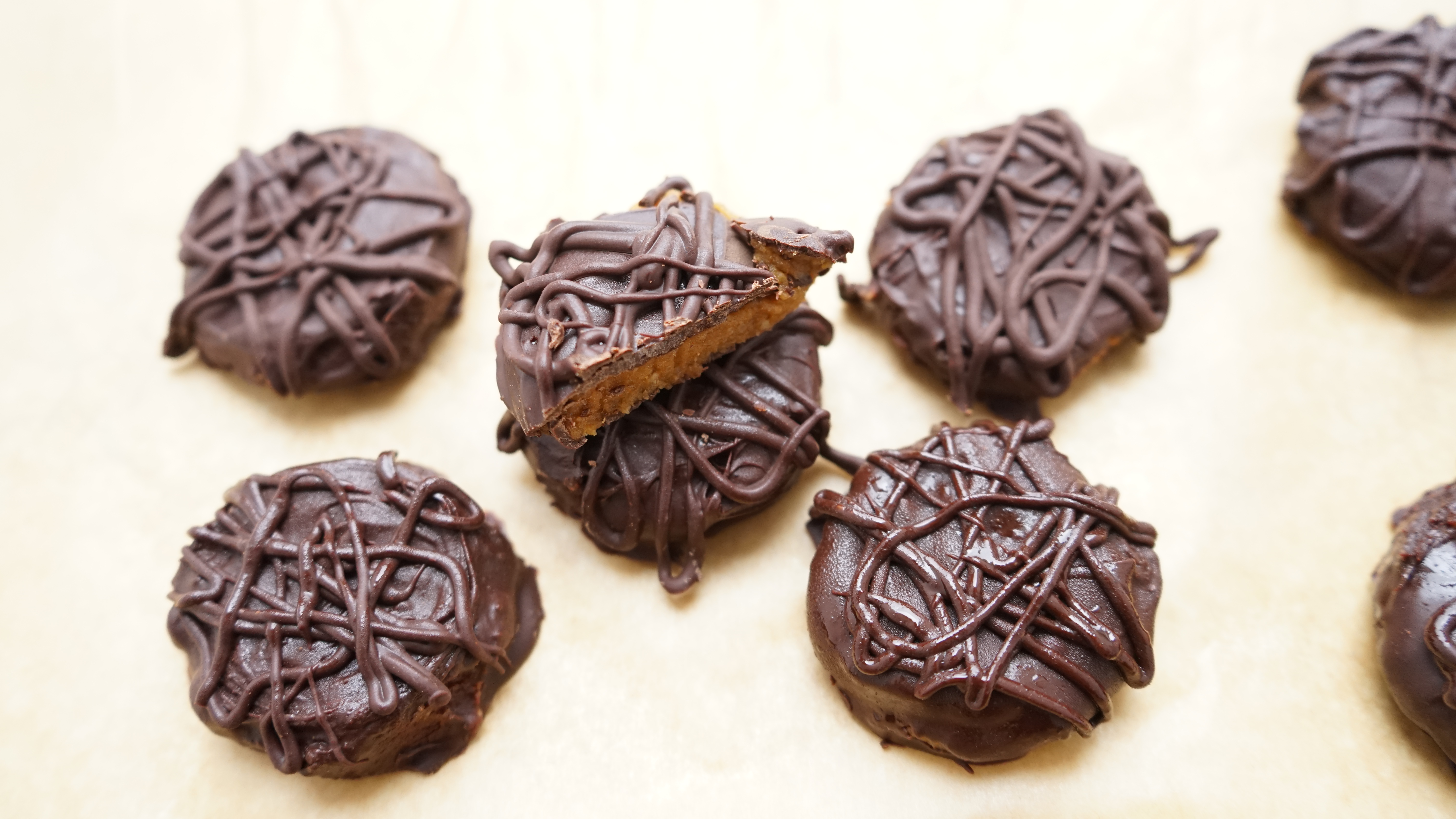 Sweet potatoes are an excellent source of antioxidants and Vitamin A.  Apart from being extremely tasty, this superfood is also packed full of fibre, potassium, folate, Vitamin C, iron, copper and, perhaps most importantly, the anti-oxidant beta-carotene, which helps protect against cardiovascular disease and cancer.  High carotene intake has also been linked to a 20% decrease in post-menopausal breast cancer and up to a 50% decrease in incidence of cancers of the bladder, cervix, prostate, colon, larynx, lung and oesophagus!  Additionally, not only do sweet potatoes pack in a good amount of iron, they also contain copper, a mineral that helps your body absorb iron – a real win-win!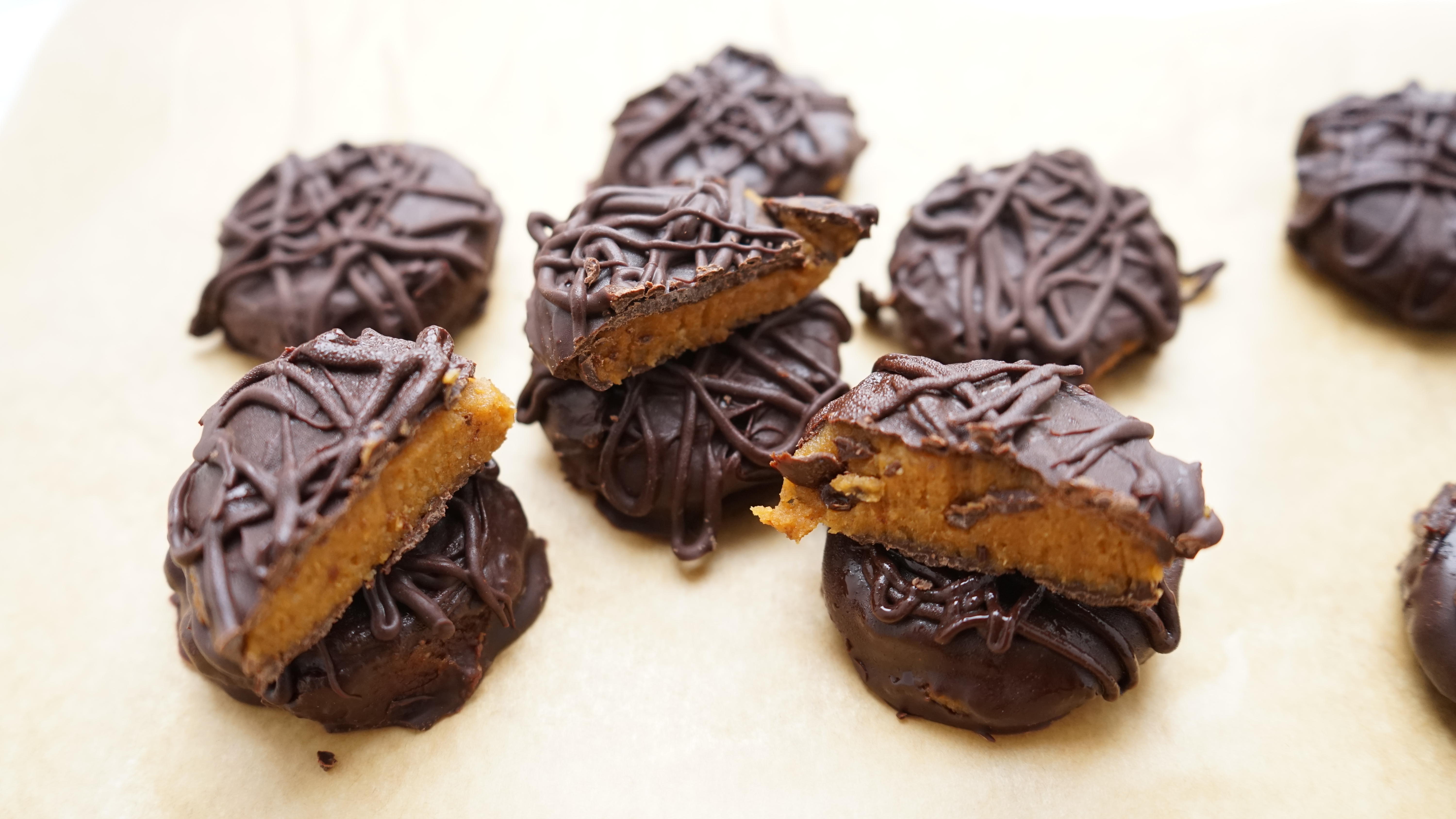 Dates are a rich source of potassium and a good source of fibre, protein and the immunity-boosting minerals zinc, magnesium and selenium.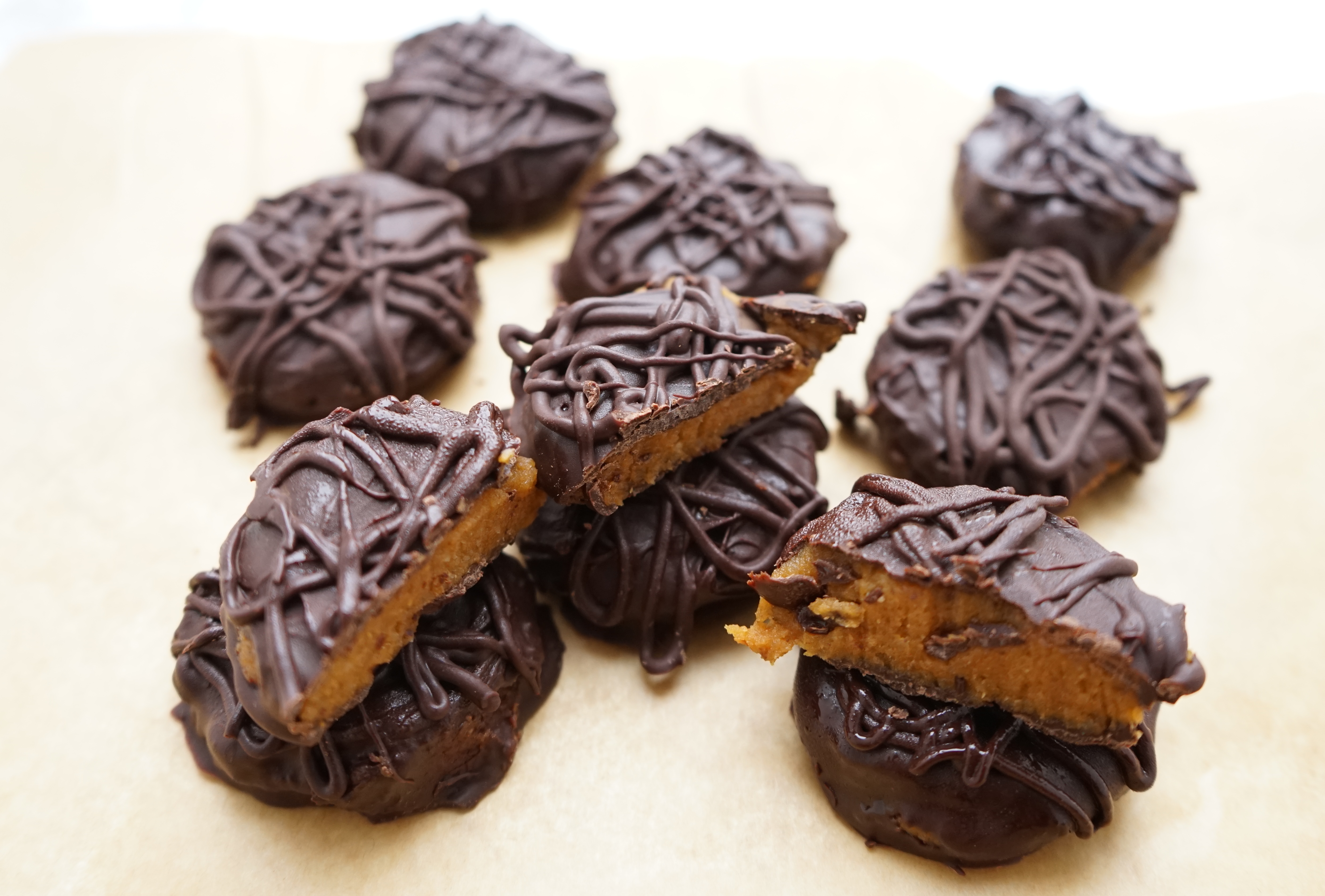 Almonds are another main ingredient in these cookies and anyone who knows me or follows The Food Effect will know I'm a huge nut lover and advocate them everywhere I can (you can read all the nutritional benefit of nuts in my "Nuts About Nuts" post HERE.).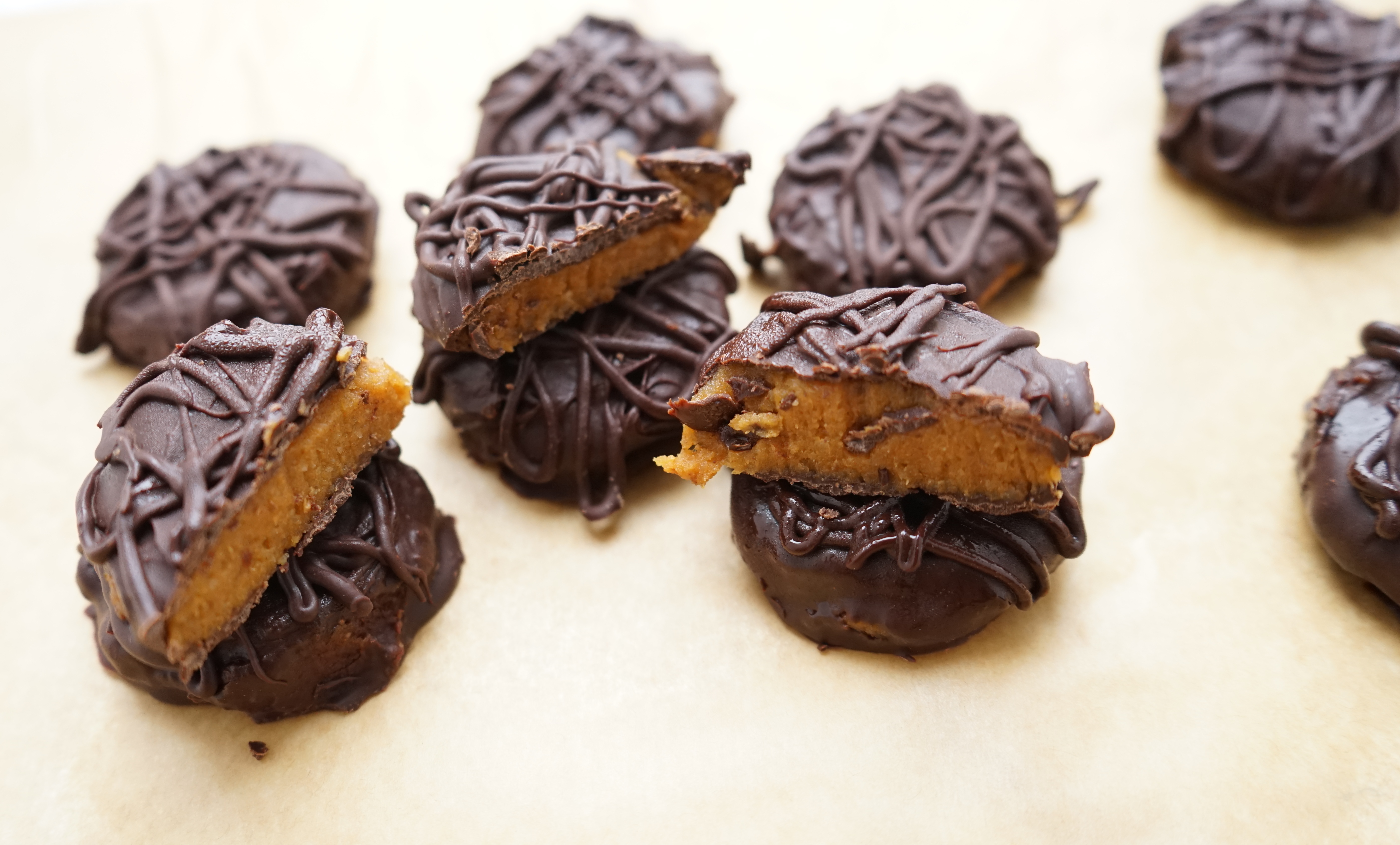 Dark chocolate has also been shown to have tremendous health benefits.  It's full of anti-oxidants, which help the body defend against aging, tissue damage, inflammation and diseases such as cancer and heart disease.  Studies have also linked chocolate consumption to lower blood pressure, reduced risk of strokes, lower (bad) LDL cholesterol and increased (good) HDL cholesterol.  Recent studies have also shown that regular consumption of chocolate was consistently associated with a reduced body mass index (BMI), compared with occasional consumption!
So, with more than enough reason to enjoy these guilt-free treats, here's the recipe for you to enjoy this Halloween – and all year long! 🙂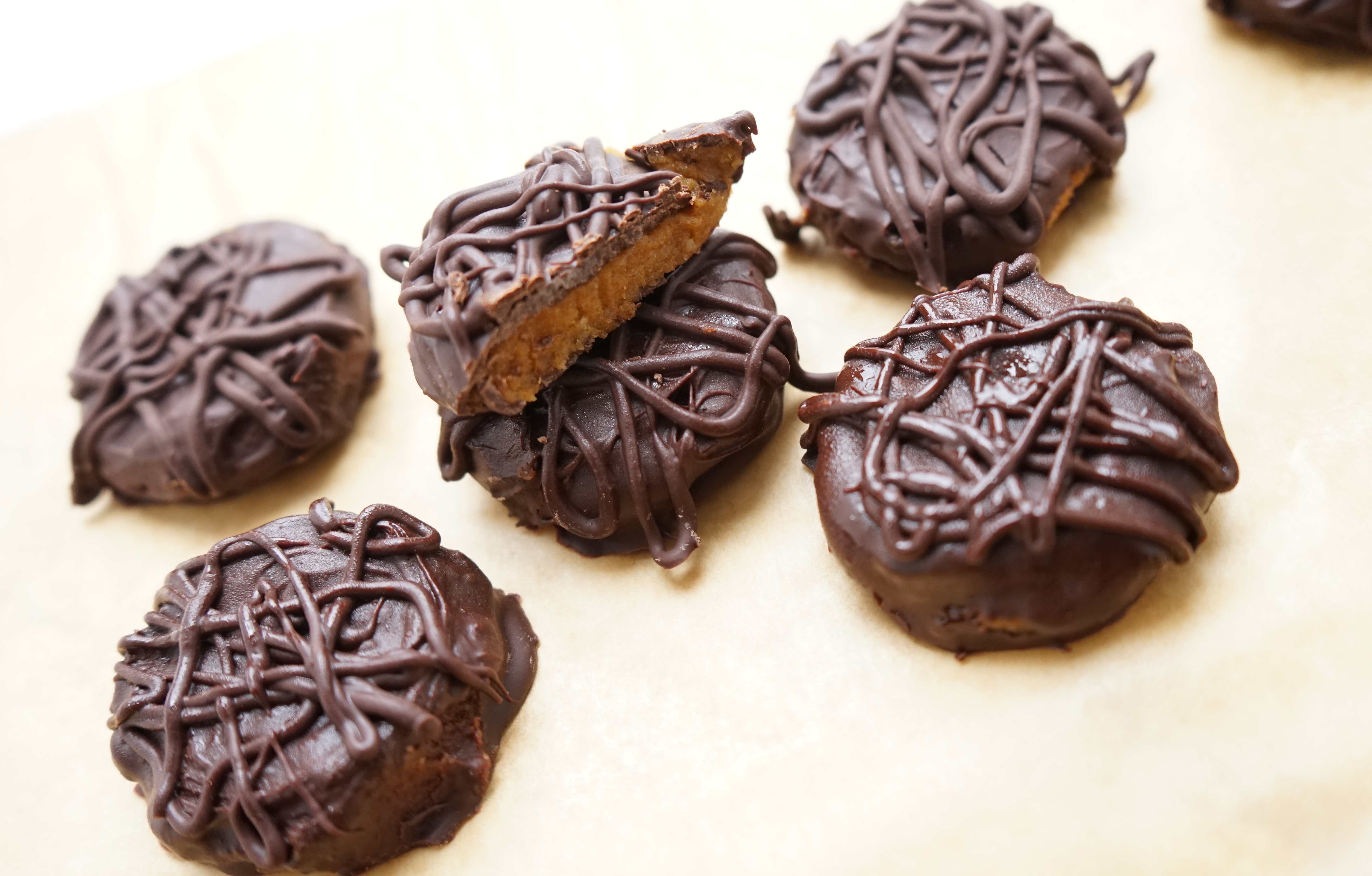 Recipe
Makes 14-16 cookies
1 cup (100g) ground almonds (+/- a bit more if dough is too soft)
1 medium size sweet potato (~300 grams raw weight)
8 large soft Medjool dates*, pitted
Generous pinch of sea salt
250g dark chocolate chips
1/2 Tbsp. coconut oil
* If your dates are hard/ dry, soak them in a mug of boiling water for a minute or two.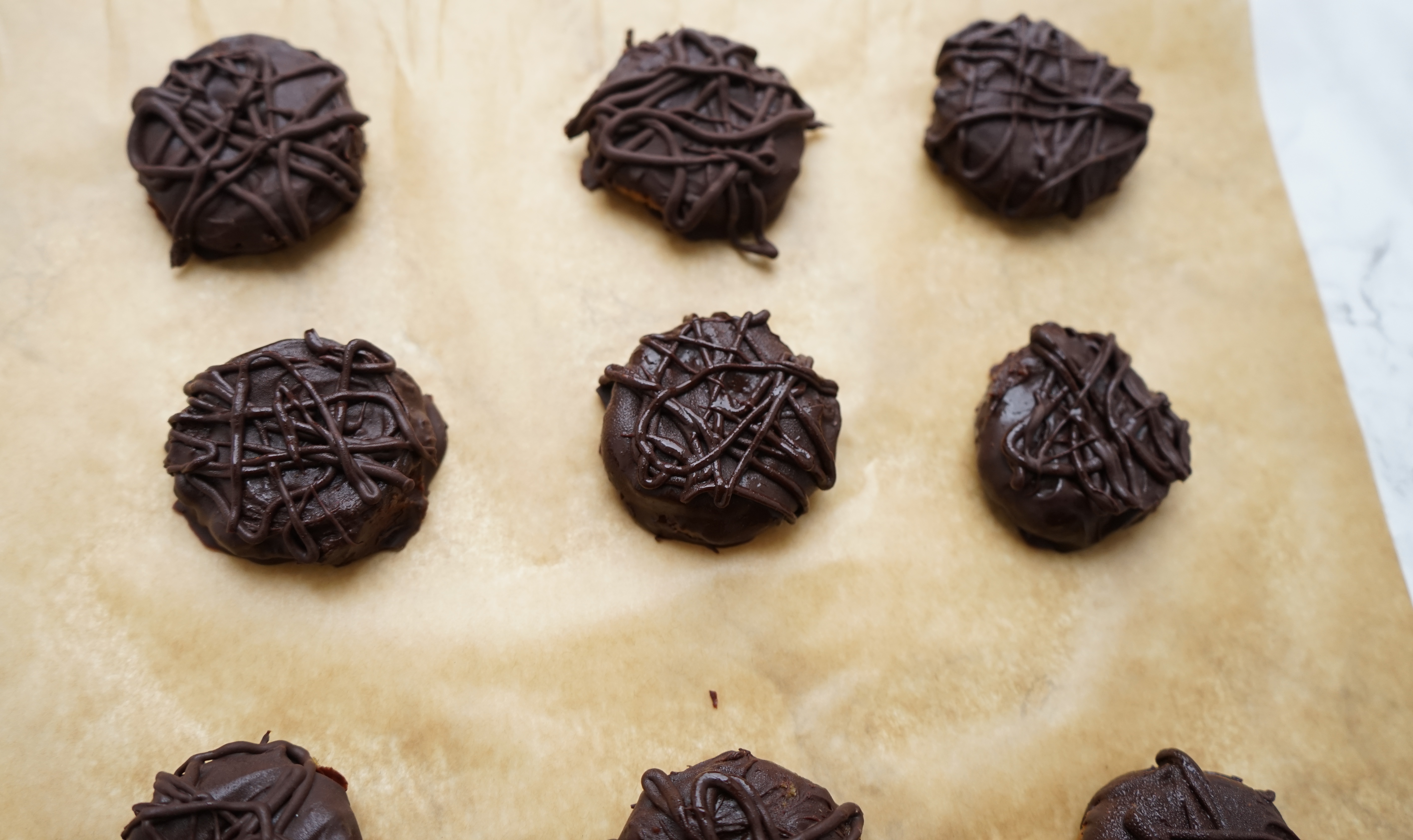 Bake the sweet potato until soft (either in the microwave or oven).  Allow to cool and then scoop out the flesh.  Discard (or eat!) the skin.  Add the cooked sweet potato and all other ingredients, apart from chocolate chips, into the food processor.  Blend together until you get a smooth dough.
With your hands, roll the dough into small balls (each a heaped Tablespoon in size) and flatten them into "cookie" shapes.  Place them on a baking tray lined with baking paper, and put them in the freezer to set (for at least 4 hours, or even overnight).
Melt the dark chocolate chips in the microwave or in a small pot over a low heat.  Make sure not to let it burn!  Once melted, add ½ Tbsp. coconut oil.  Mix well to make a smooth icing.  Remove the cookies from the freezer and dip each one into dark chocolate to cover fully.  Place them back in the freezer for another 20-30 minutes, until the chocolate is completely firm.  Use additional melted chocolate in a piping bag or ziplock bag with a corner snipped off to decorate with a "spider-web" pattern. Eat and enjoy!! 🙂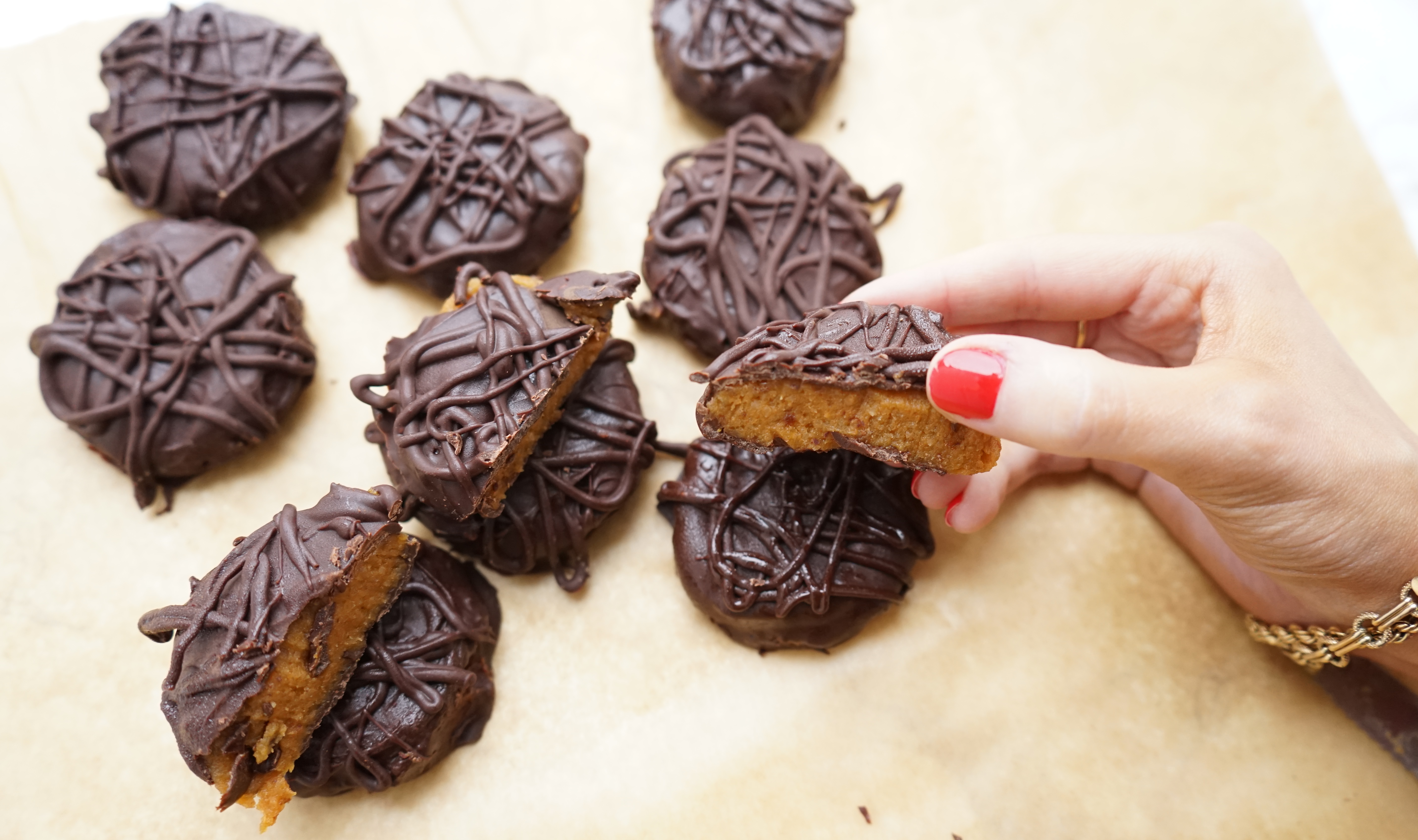 Leave a Response
You must be logged in to post a comment.