Protein Packed Green Skinny Noodle Bowl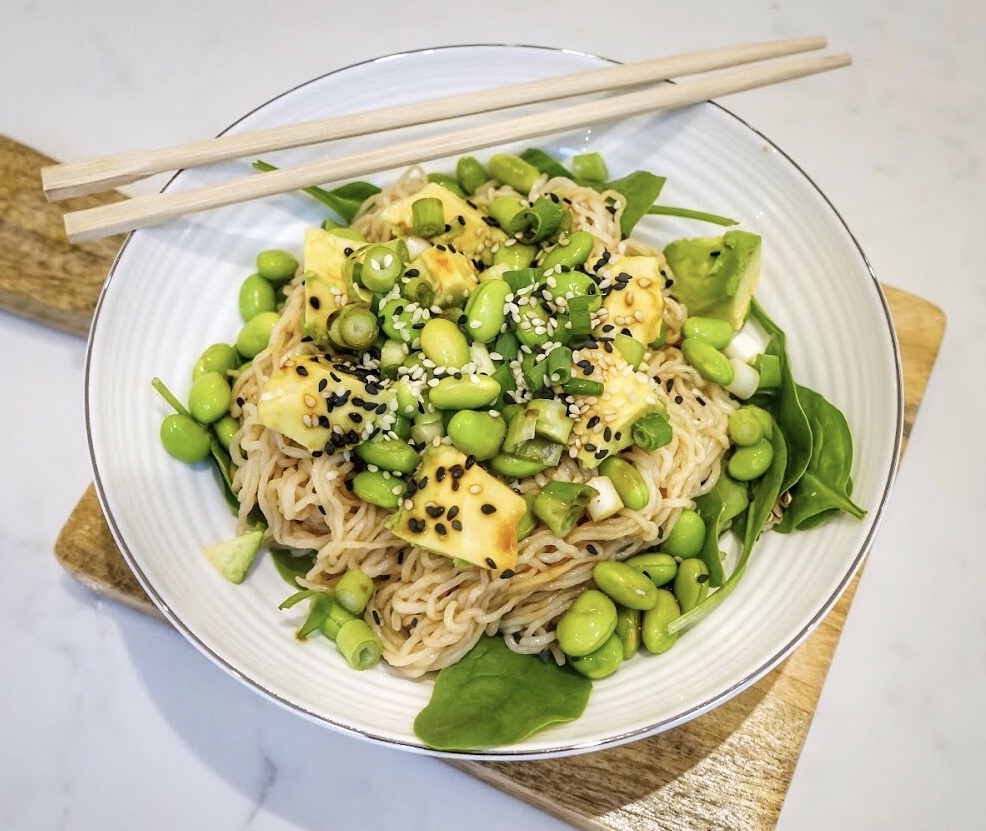 I absolutely adore noodles, in all sorts of dishes and recipes – but this is one of my all time favourites!
This Asian-inspired dish, is a powerhouse of nutrition "meal in a bowl" – and it couldn't be easier to make!
It's from my second book, THE FOOD EFFECT DIET VEGAN.
It's packed full of plant-based protein and gut-loving fibre – it's vegan, gluten-free, dairy-free, low in calories & totally waistline friendly!
It looks so fancy, but it literally takes just minutes to make! You won't believe it!!  And most importantly, it's totally DELICIOUS!!
It's perfect for a quick healthy lunch, or supper. You can also pair it with grilled salmon or tofu, or chicken, even a veggie burger – whatever your preferences – if you want to bulk it up even more!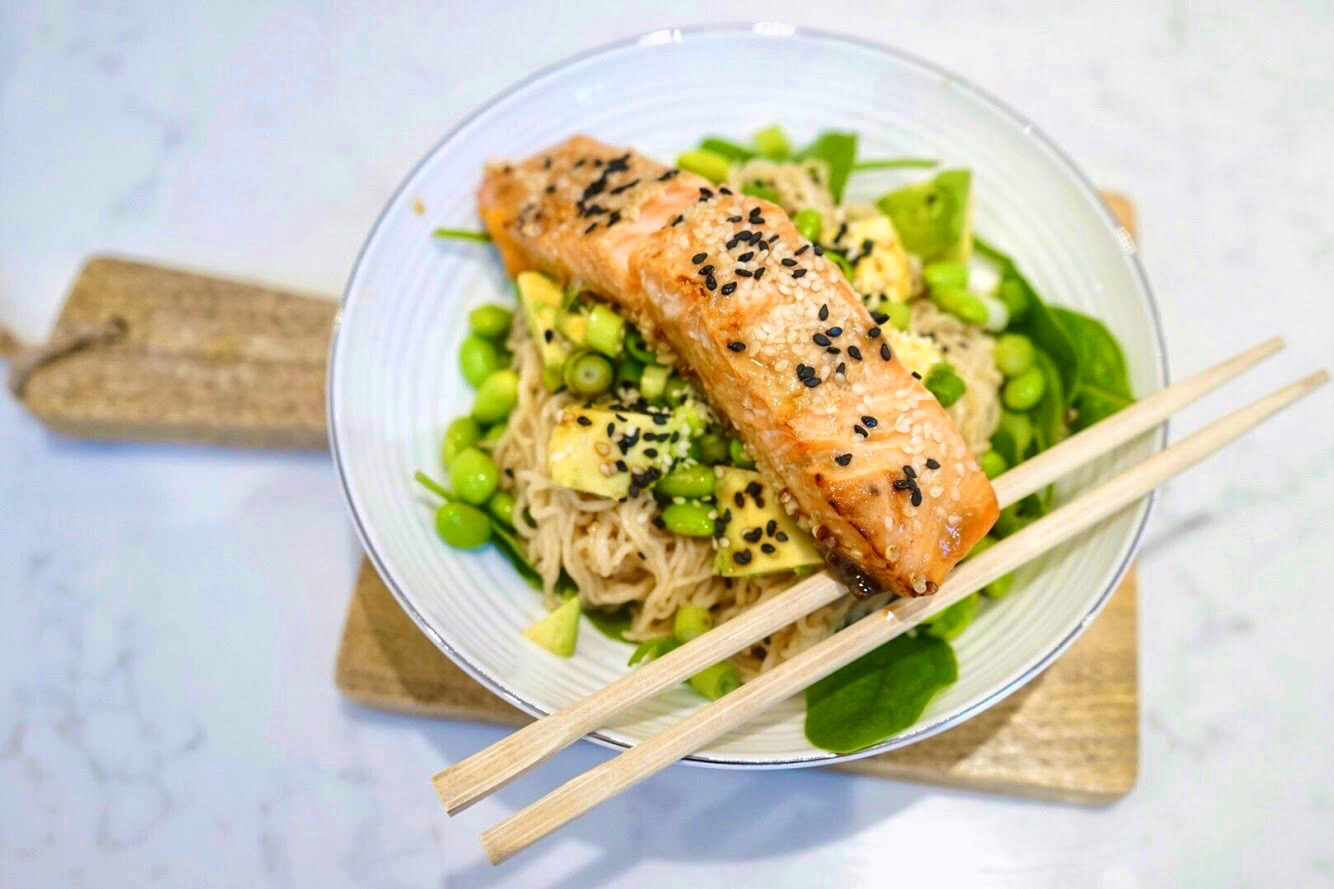 I've also served it as a side dish when entertaining, as part of a buffet (see pics below.) And it went down a HUGE hit! You just have to multiply the quantities.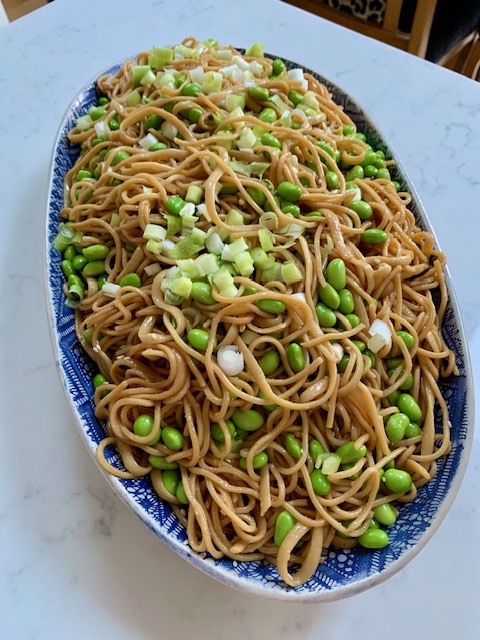 You can serve it hot, cold, or at room temperature – whichever way, it's perfect!
I discuss the health benefits of all the ingredients in my YouTube video here…
Recipe
Serves 2
100g rice noodles (uncooked)
¾ cup shelled cooked edamame beans
1 small avocado, diced
1 spring onion, sliced
1 Tbsp. low-sodium soya sauce (I love this), plus additional to serve
1 tsp sesame oil
Black and white sesame seeds, to garnish
Fresh spinach/ salad leaves – to serve
Grilled salmon, chicken, or tofu – to serve on top (optional)
Cook rice noodles according to package instructions. Drain and allow to cool. Mix through the soya sauce and sesame oil. Divide between two bowls filled with fresh spinach leaves. Add the edamame beans, avocado and spring onion on top of each bowl. Garnish with a sprinkle of black and white sesame seeds. Drizzle with additional low-sodium soya sauce. Serve and enjoy!
Let me know if you try it! I am on Instagram @thefoodeffectdr 💚 Please share and tag me in your creations if you make it, I'd love to see!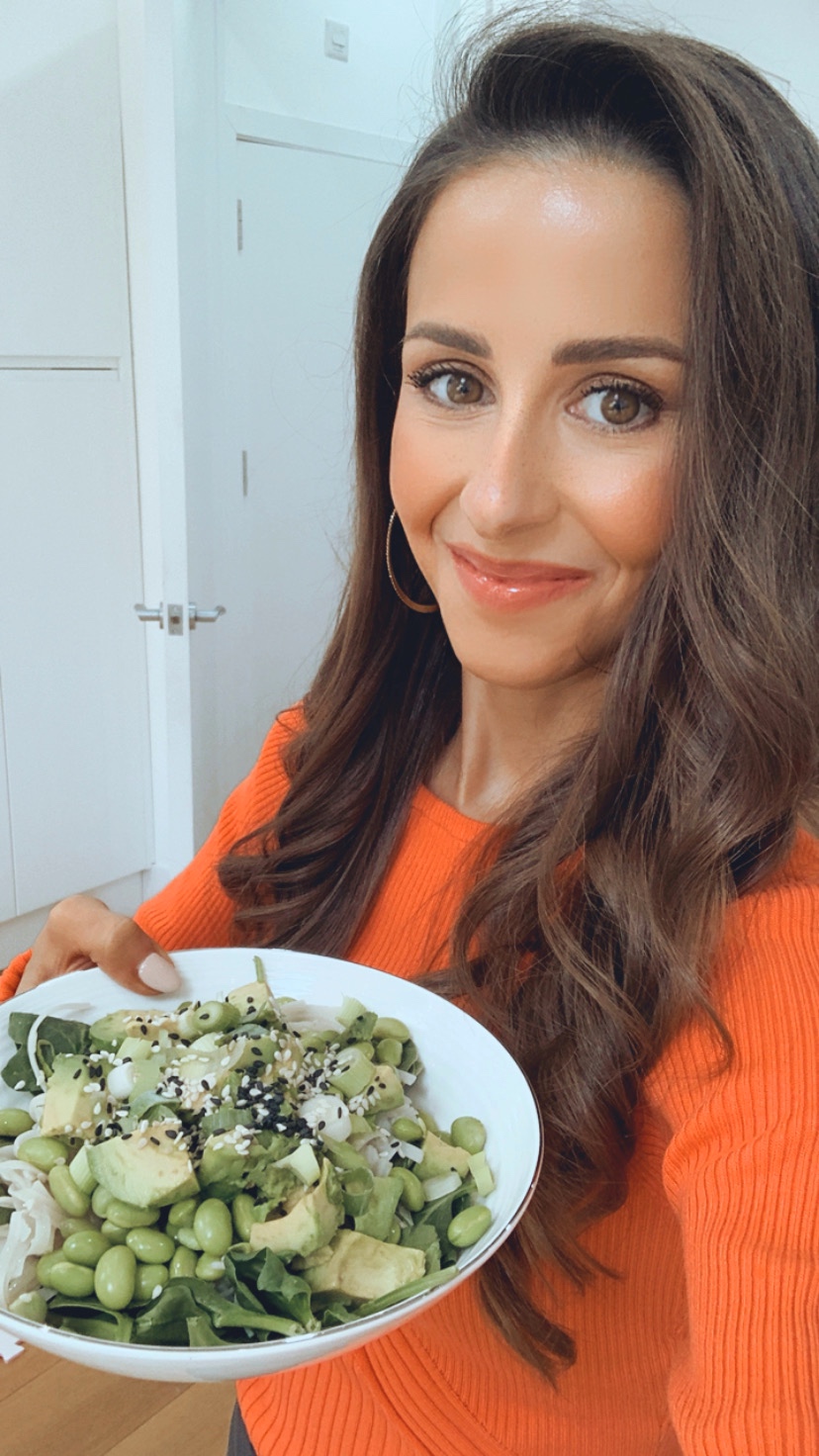 Comments are closed.