Raw Peanut Cookie Energy Balls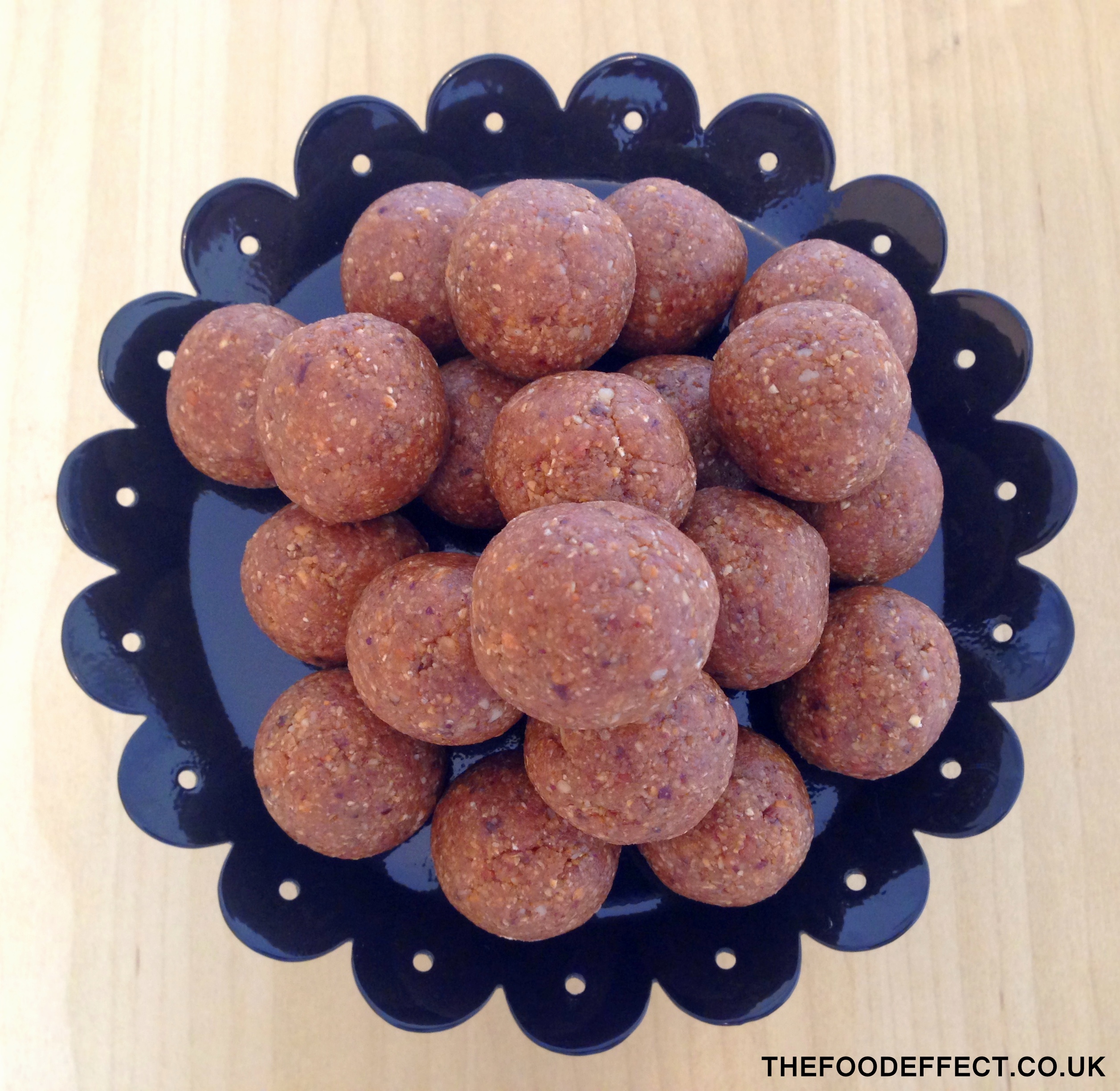 Looking for the perfect snack to have on hand to satisfy those mid-afternoon munchies or late-night sweet cravings?  These all-healthy Raw Peanut Cookie Energy Balls are just the thing!  Decadent, filling and delicious, you wouldn't believe that they're also super-healthy, good for you and all-natural, too!
They're not only one of my favourite recipes (along with my All Healthy Raw Chocolate Truffle Balls and Raw Bakewell Tart Balls), but my clients love them too.  They are also adored by kids (who would never guess they're so healthy!) and are the perfect thing for anyone looking to cut down (or cut out!) highly processed and sugary snacks, without feeling like you're sacrificing your favourite cookies!  Free from gluten, dairy, eggs and refined sugar, this really is the perfect healthy snack for both adults and kids alike!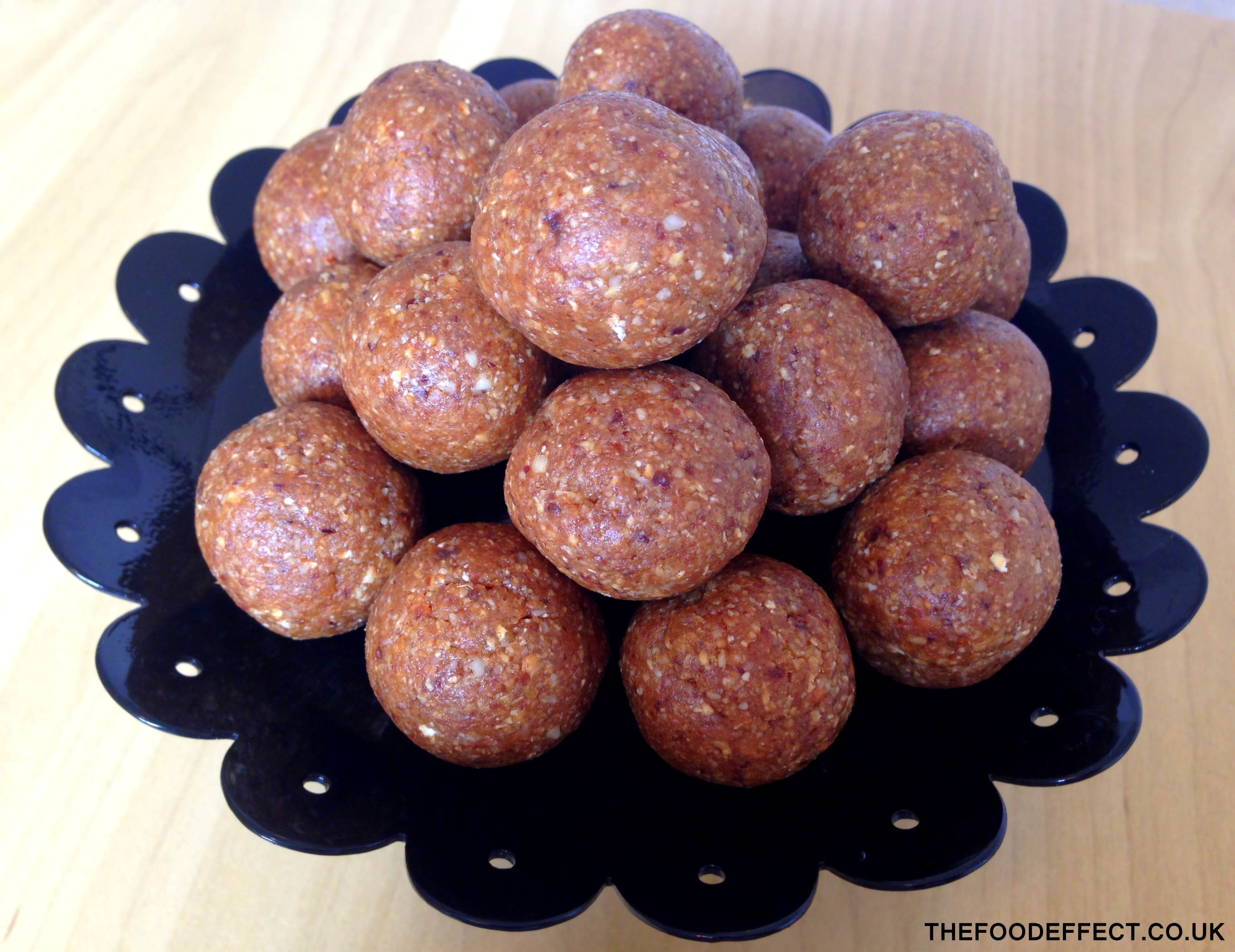 So let's get down to the heart of the recipe; the overflowing nutrients these "Energy Balls" promise to deliver:
Anyone who knows me or follows The Food Effect will know I'm a huge nut lover and advocate them everywhere I can (you can read all the nutritional benefit of nuts in my "Nuts About Nuts" post HERE.)  I'm also a complete peanut butter lover and addict, so this is really a winning combination in my eyes!  Whilst all nuts are packed with goodness and make the ideal snack, peanuts, in particular, are packed with protein, healthy mono and poly-unsaturated fats, satiating fibre, potassium, magnesium and antioxidants, such as Vitamin E.  Together, this contributes to healthy and strong skin, hair, nails and muscles, a healthy heart, lower ativan blood pressure and cholesterol levels, increased satiety and sustained energy.  And if, like some of my clients, you're troubled by the popular misconception that eating nuts (in particular peanuts), will cause you to pile on the pounds, you can rest assured that the healthy unsaturated fats – consumed in moderation – will not cause any trouble for your waistline.  In fact, several studies have even shown nut (and peanut!) eaters to be slimmer than those who tend to avoid them in fear of gaining weight!
Dates are also a rich source of potassium and a good source of fibre, protein and the immunity boosting minerals zinc, magnesium and selenium.
So if you're looking for a solution to satisfy your sweet tooth while staying on the straight and narrow, whip up a batch of these Raw Peanut Cookie Energy Balls.  You won't regret it – I can assure you! 🙂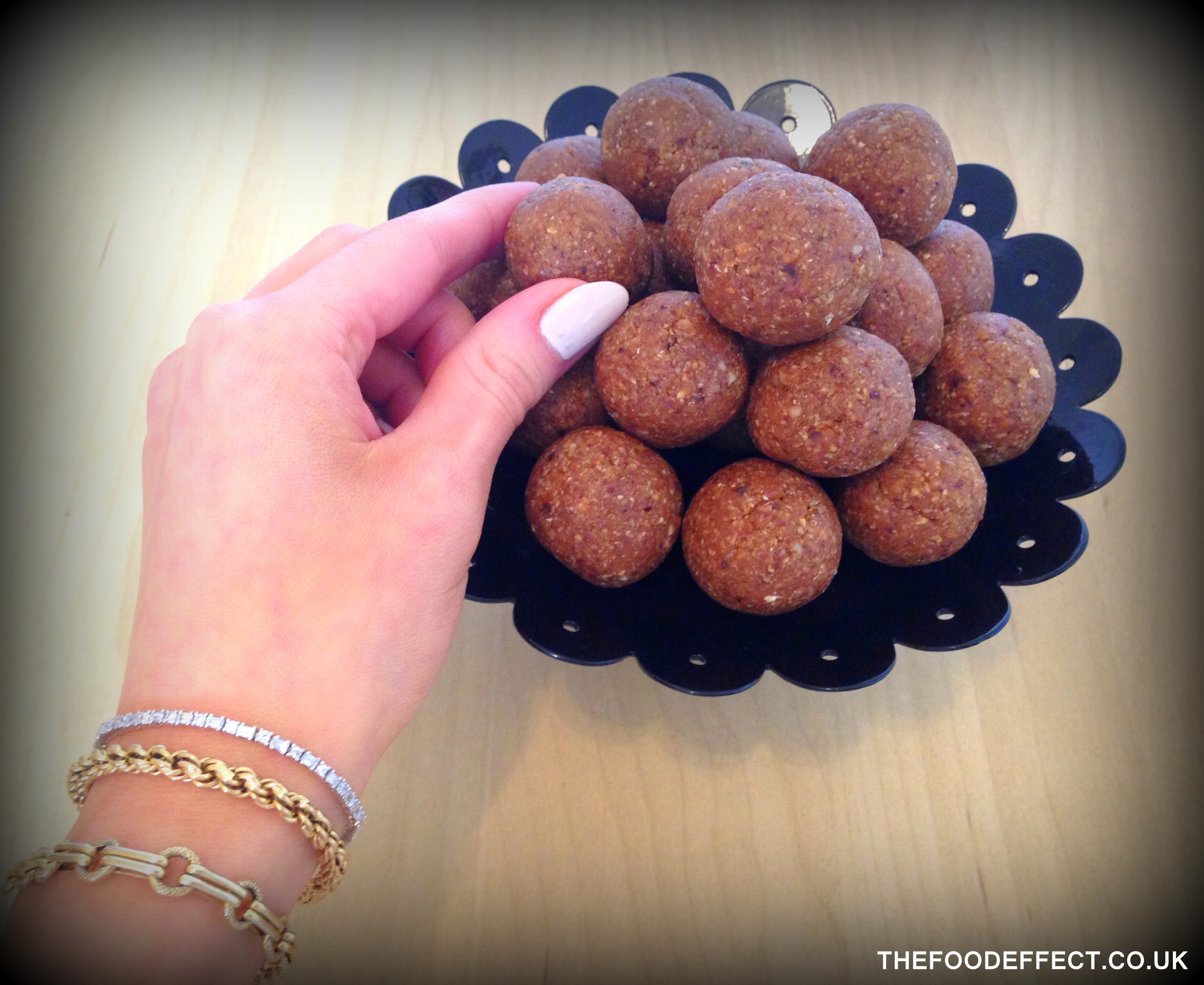 Recipe
Ingredients
1 cup roasted (salted) peanuts
1 ½ cup pitted dates
½ cup oats (can use gluten-free if desired)
1 tsp. cinnamon
¼ tsp. ground ginger (optional)
1 tsp. vanilla essence
¼ tsp salt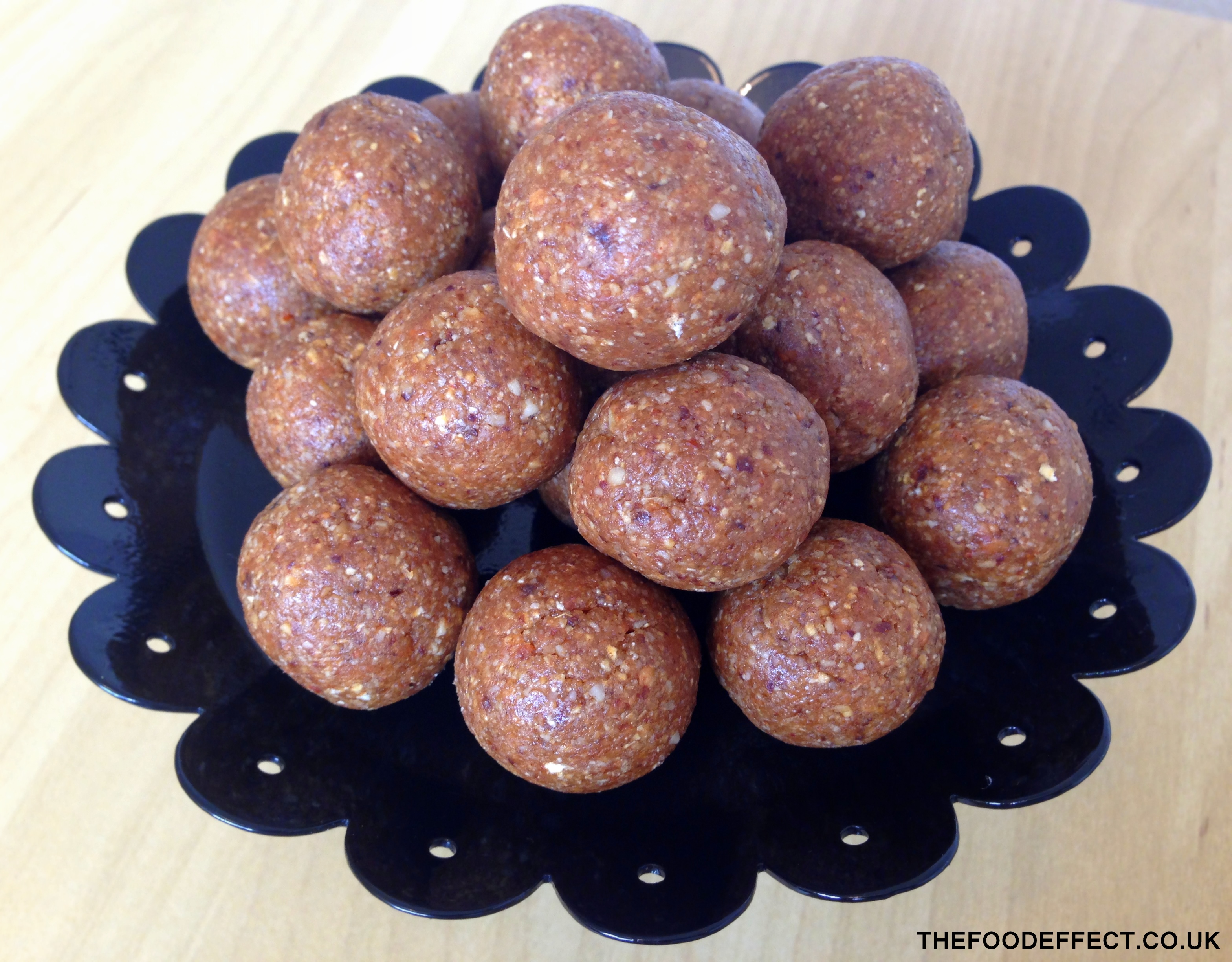 Directions
Put all ingredients into food processor, blend for a few minutes until a thick "dough" is formed.  Keep scraping down the sides of processor to get all the dry ingredients incorporated.  Transfer dough mixture to a bowl.  Scoop into 1 heaping Tablespoon size portions and roll into smooth balls using your hands.  Set in the fridge for at least 30 minutes before serving.
Note: These also freeze well – I love keeping a batch in stock so that healthy snacks are always at hand! 🙂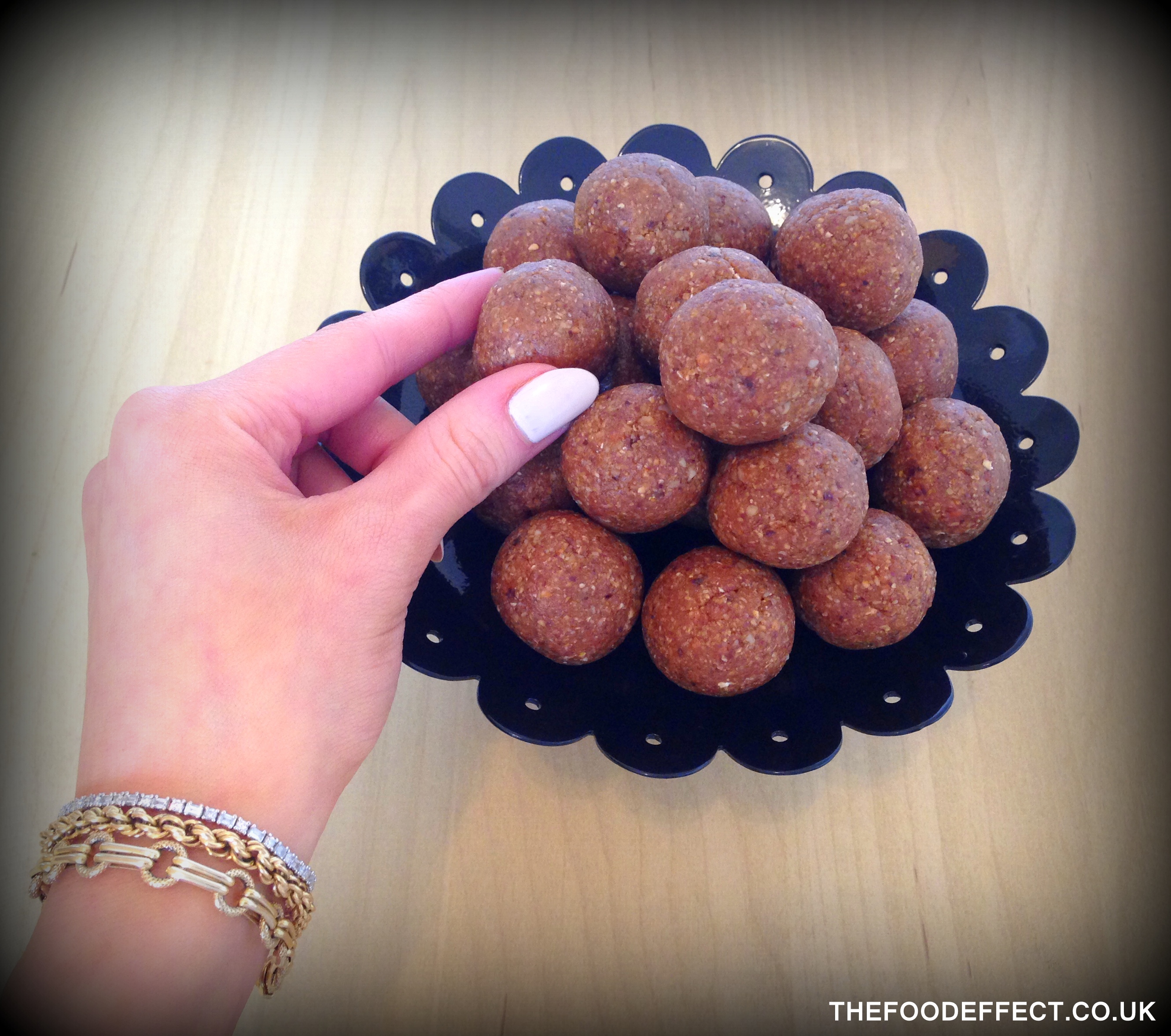 Leave a Response
You must be logged in to post a comment.