SALT & VINEGAR CASHEWS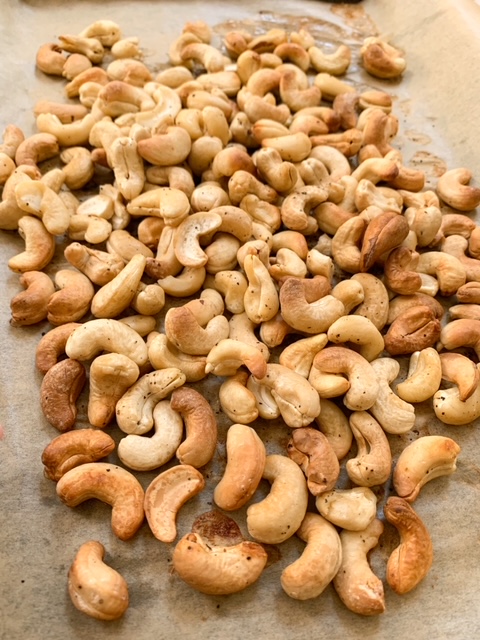 These totally delectable (& healthy!) Salt & Vinegar Cashews were born out of a rather less healthy "addiction" I developed during my pregnancy with Sienna.
Whilst I normally have much more of sweet tooth (albeit for healthy sweet treats), during my pregnancy all I wanted was all things SALTY and SPICY, especially during my first trimester.
My friend told me about KP Salt & Vinegar Peanuts. So naturally, I sent my hubby to stock up "as a MATTER OF URGENCY" (a pregnant woman with a craving)!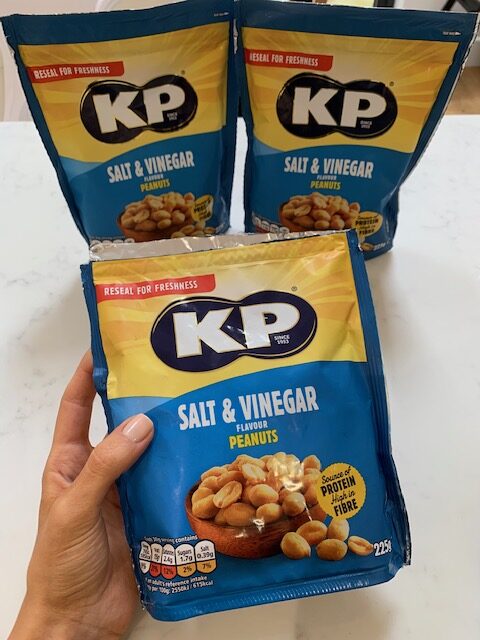 It was love at first bite. But in all honesty, I didn't feel great after eating a load of them every day and reading the long list of ingredients, the nutritionist in me knew that this habit had to end… sooner rather than later!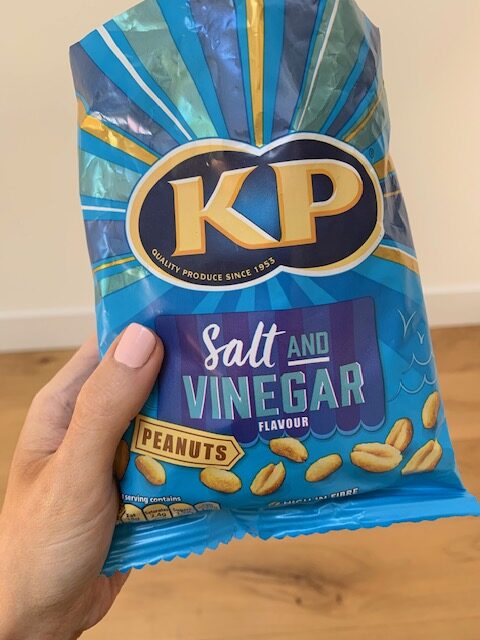 Given the fact that cashews are my all time favourite nut, and my usual go-to snack, I decided to make my own far healthier version of the KP Salt & Vinegar Peanuts, using a few minimal ingredients and plain raw cashews.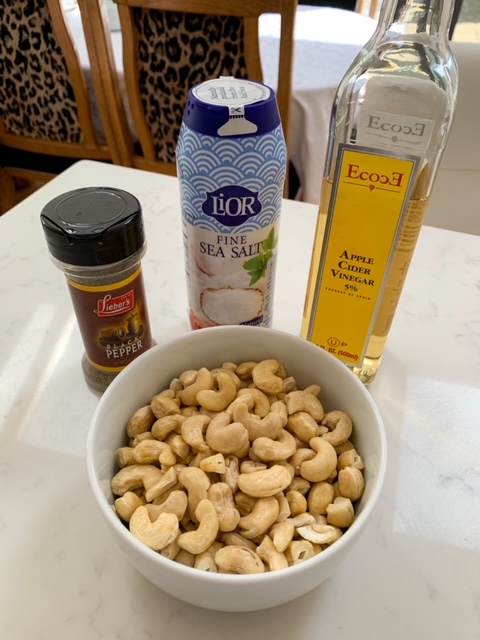 And so, my Salt & Vinegar Cashews were born. I actually far prefer them to the KP Peanut version, and I ate these my whole pregnancy and beyond!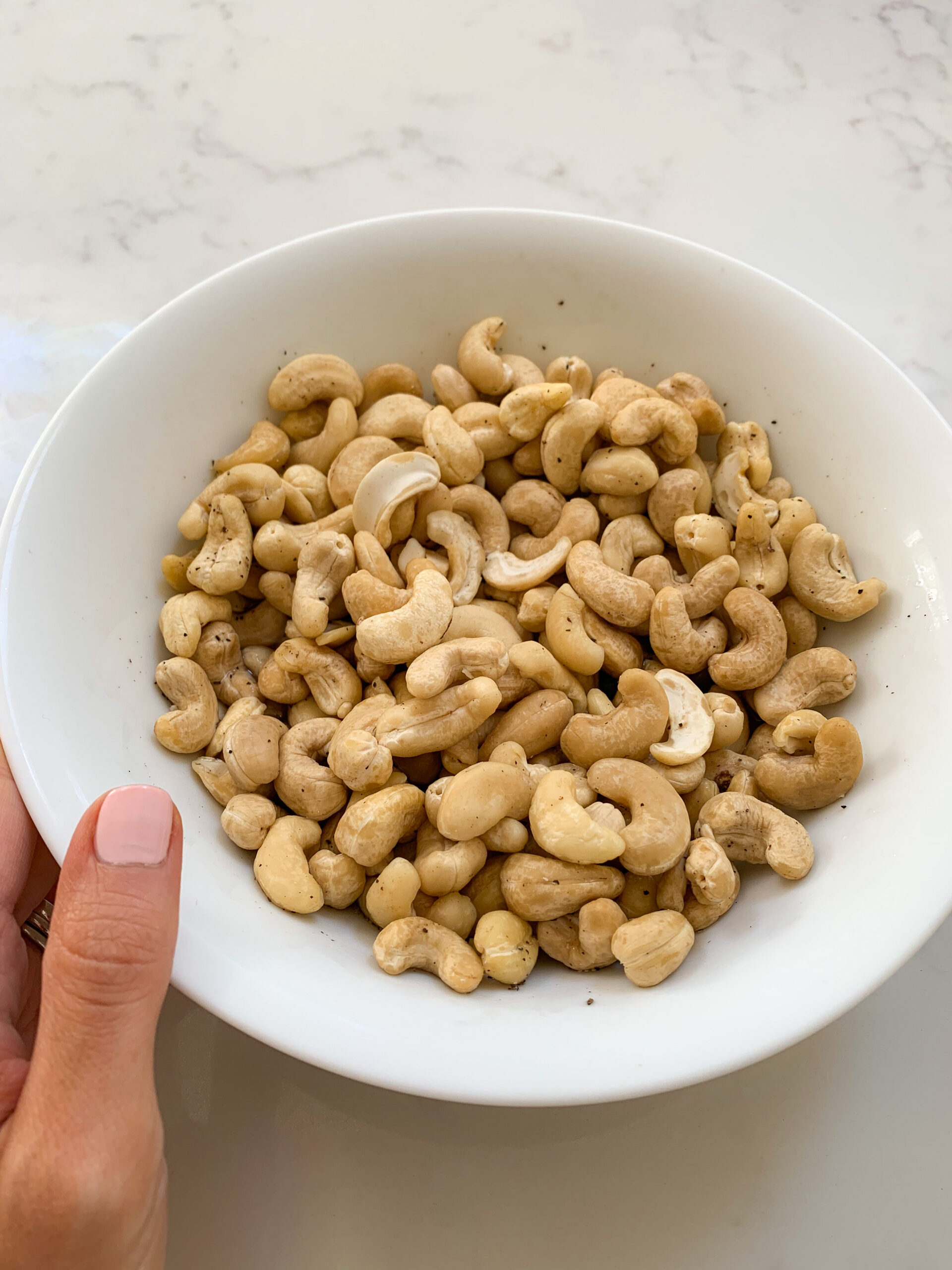 I make a batch of these for my snacks every few weeks, and highly recommend you do the same! Just make sure you portion your serving out, because they are totally addictive!!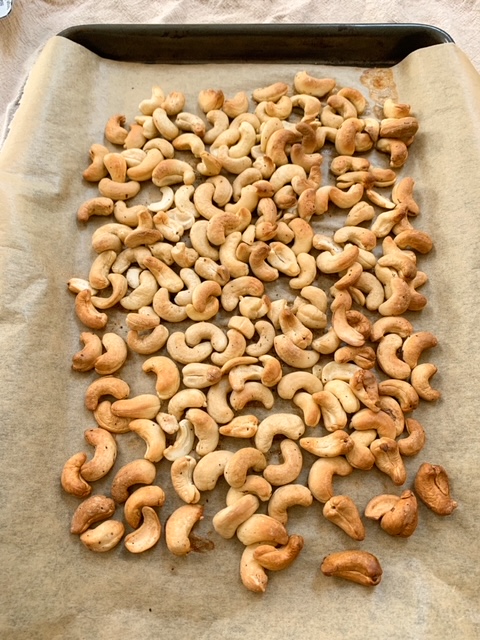 Recipe
200g raw cashew nuts (or any nuts you prefer)
200ml apple cider vinegar
1 tsp. fine sea salt, plus extra for sprinkling
1/4 tsp. stevia or xylitol
1/4 tsp. ground black pepper
Line a baking tray with parchment paper.  Place the cashews into a bowl, then add the apple cider vinegar to cover.  Soak for 1-2 hours, then drain off and discard all the vinegar.  Toss with the salt, stevia and black pepper.  Spread out onto the lined baking tray.  Bake in a preheated oven at 170C for around 20 minutes, stirring halfway, until golden brown.  (Keep an eye on them, as nuts burn easily!)  Sprinkle with a little more salt once out the oven, and leave to cool completely before eating.  Store in an airtight container at room temperature or in the fridge.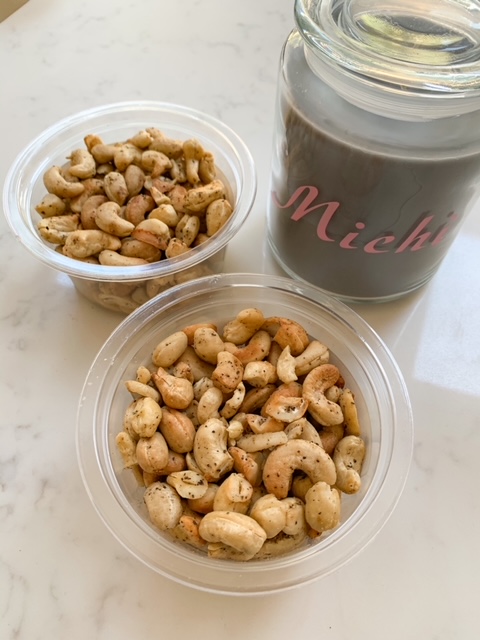 Comments are closed.