SKINNY SWEET CHILLI LO MEIN NOODLES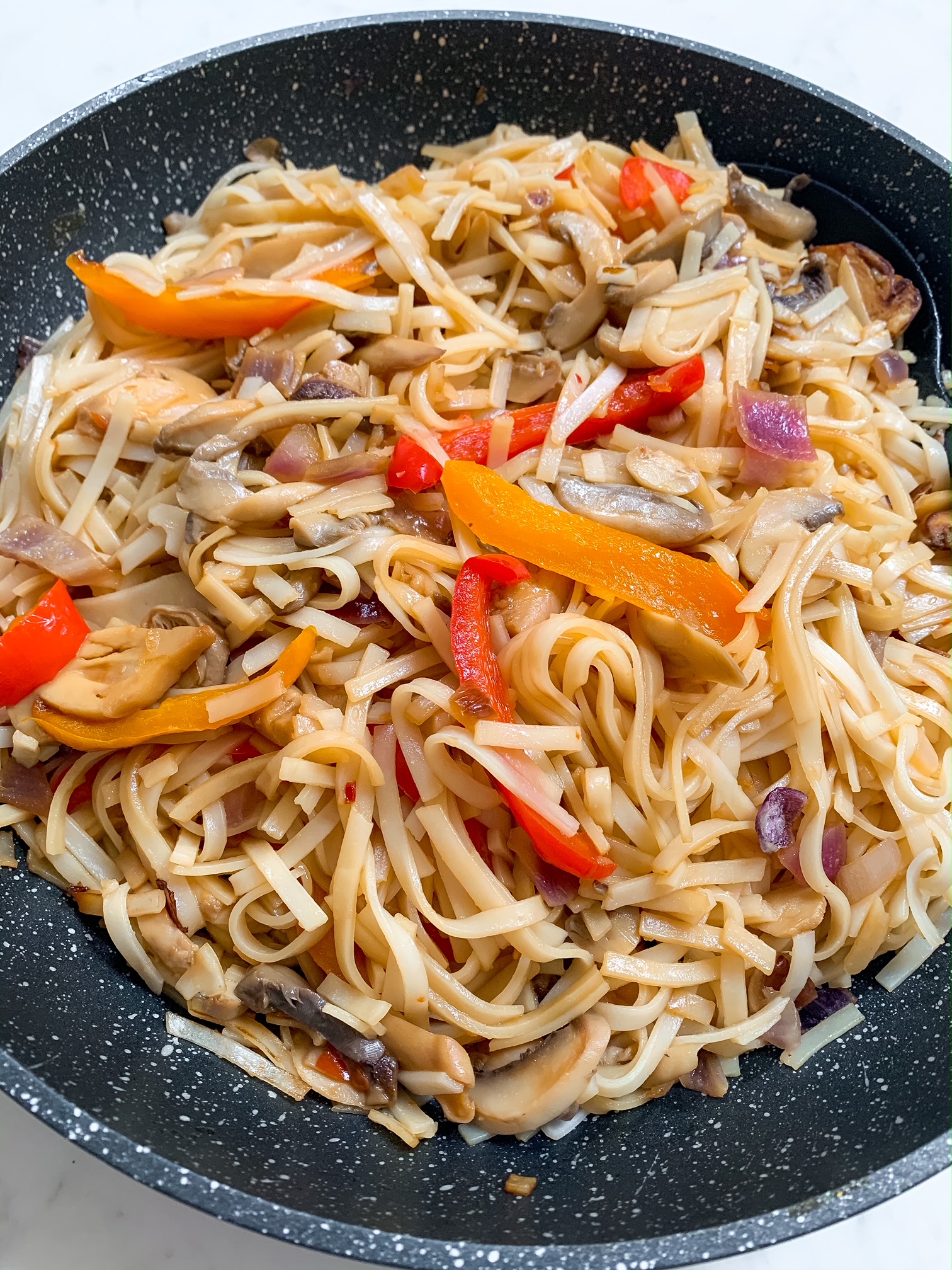 Who doesn't love a good noodle dish!?
And this one is honestly more delicious (and definitely far healthier!) than any takeout!
What's more, this recipe is totally vegan, low in fat, and waistline friendly!
I love it exactly as is alongside some fresh greens or a big salad, but it's totally versatile… I added an egg on top (as you'll see in some of the pics) for some extra protein for my hubby – you could add tofu, edamame beans, chicken or fish. All go perfectly well!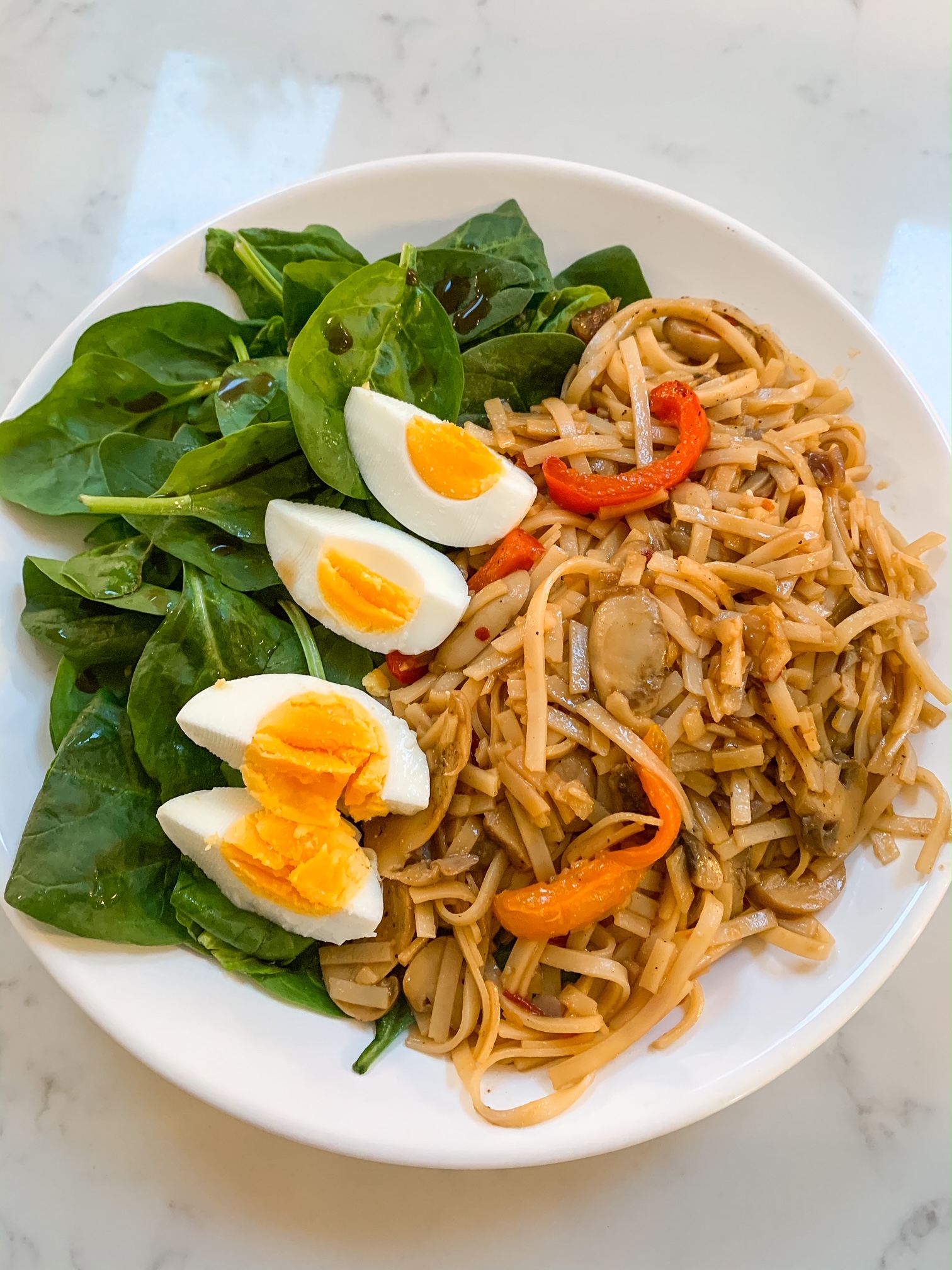 P.s. I came across this article when developing this recipe. I had no idea what the difference between Lo Mein and Chow Mein was before I read this, but now I do! If you're curious (and why this is a Lo Mein not Chow Mein dish)… you can have a read HERE.
And if not, just skip along to the recipe and make this tonight!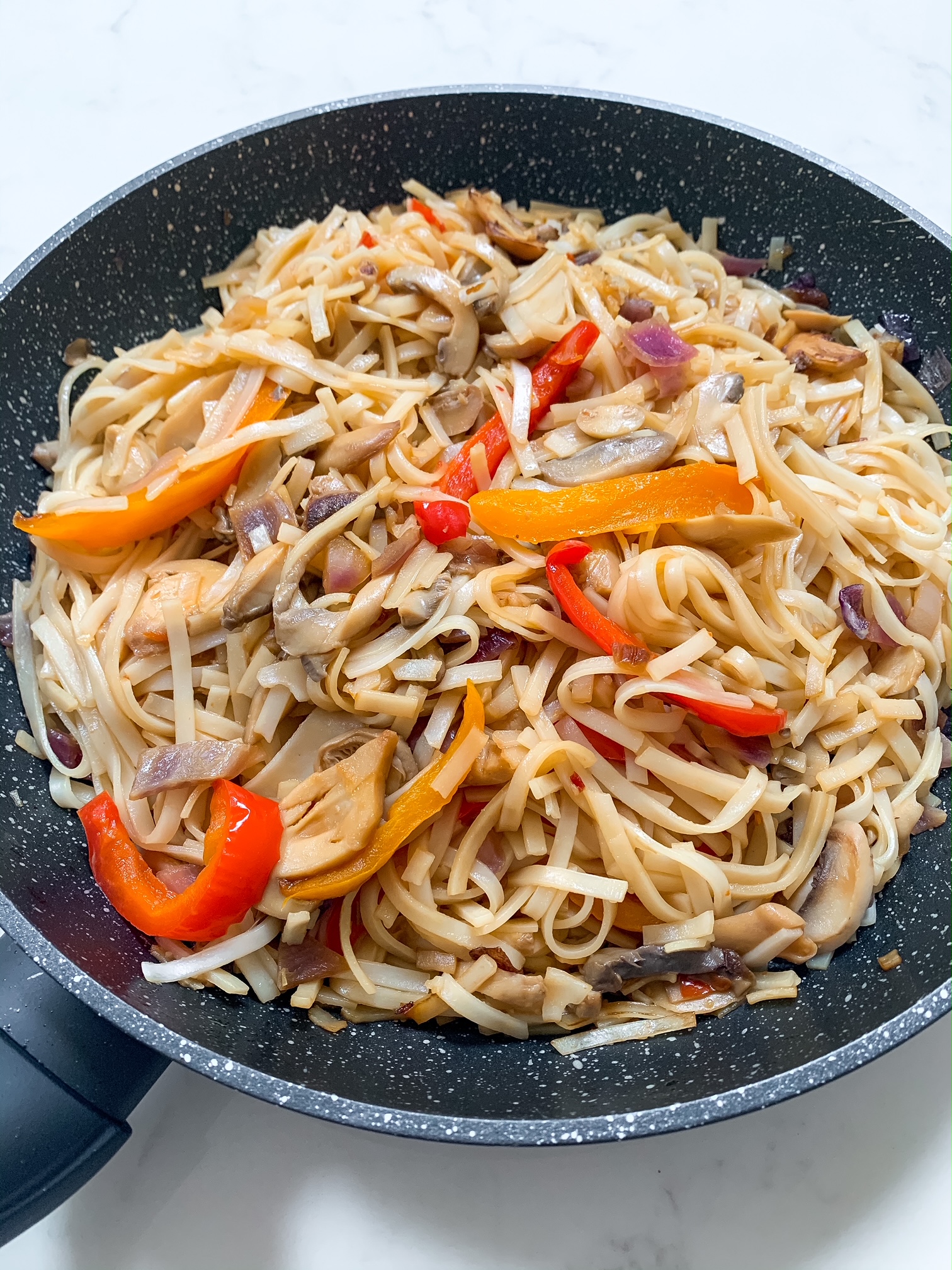 Recipe
Serves 2 as a main course, or 4 as a side dish.
Ingredients:
160g rice noodles or wholewheat spaghetti (uncooked weight)
1 onion, diced
2 Tbsp. olive oil
1/2 red pepper, diced
1/2 yellow pepper, diced
1 cup sliced mushrooms
4 Tbsp. low-sodium soya sauce
4 Tbsp. sweet chilli sauce
Directions:
Cook the rice noodles or spaghetti according to package instructions. In a large pot or frying pan, heat the olive oil over medium heat. Saute the onion for 2-3 minutes until soft. Add the peppers and mushrooms. Saute for 5 minutes until slightly soft and the edges are starting to brown. Add the cooked noodles, soya sauce and sweet chilli sauce. Cook for 2-3 minutes, stirring constantly. Add extra soya sauce if needed. Serve and enjoy! xx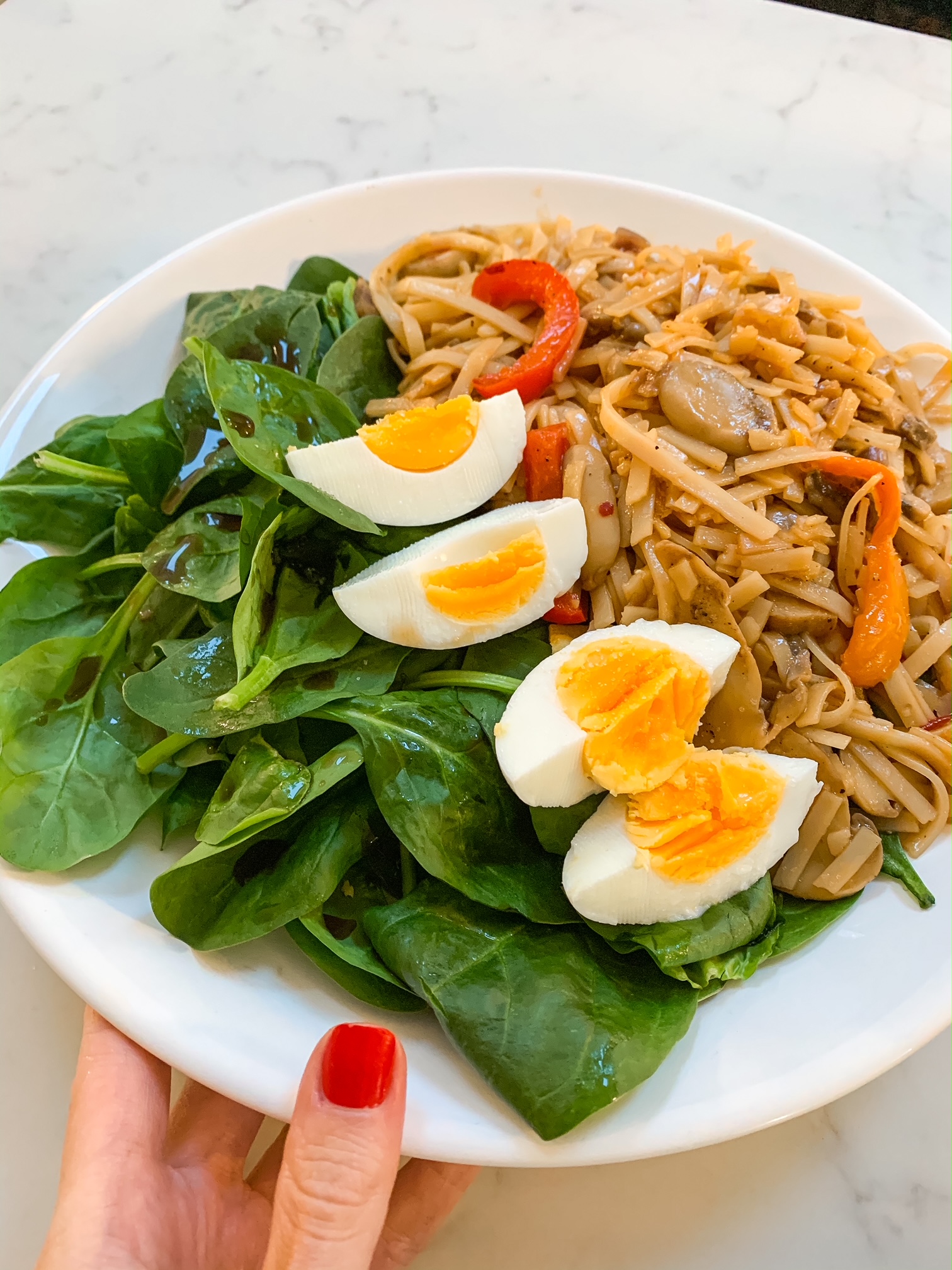 Comments are closed.