Staying Slim While Enjoying Your Pizza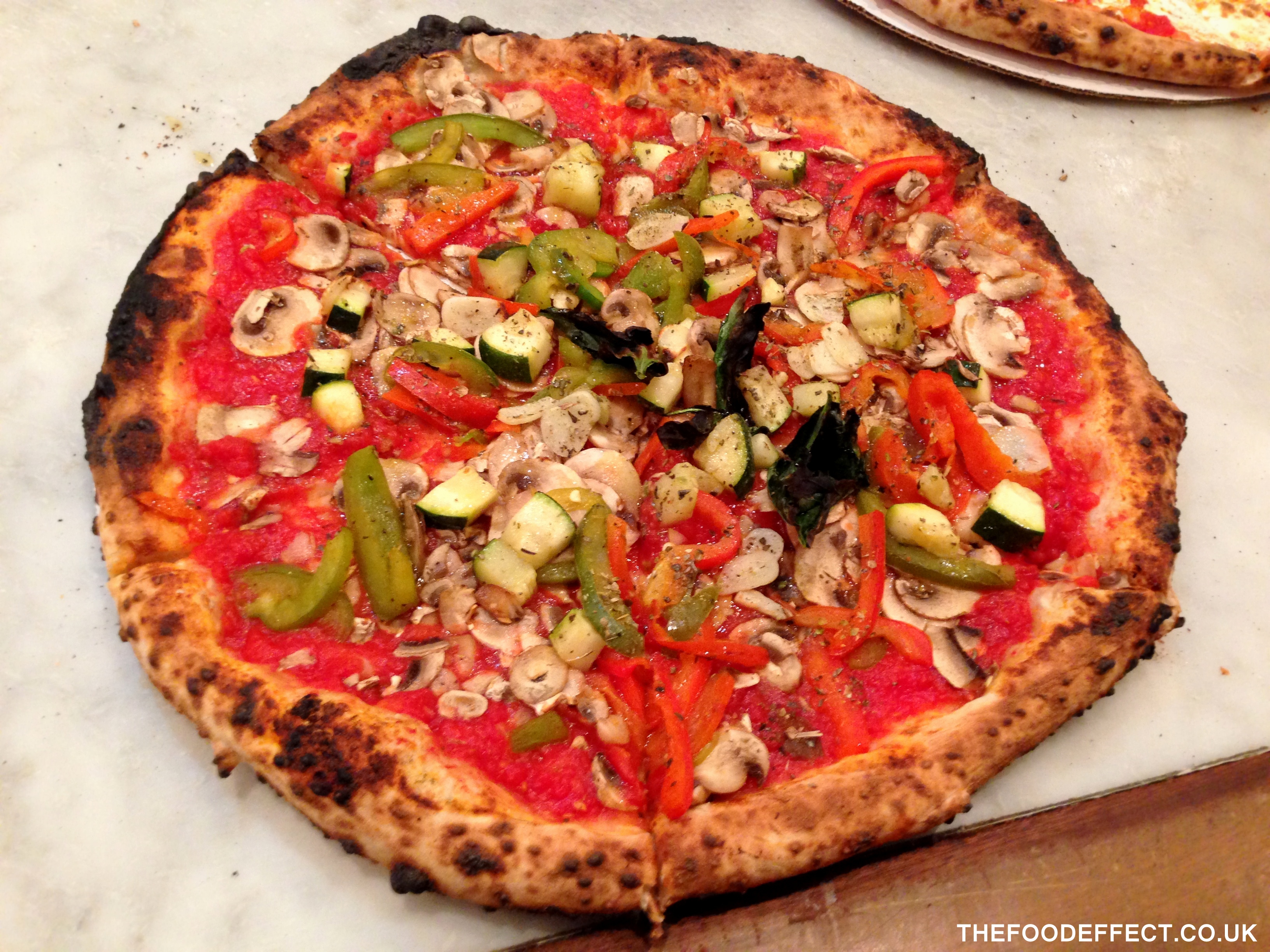 You probably never thought you'd hear a doctor or nutritionist tell you pizza can actually make a healthy balanced meal, but as ever, I'm full of surprises! 🙂
If you consider its components, there's actually significant potential for pizza to pack in plenty of goodness.  Healthy carbohydrates from the crust base (especially if whole-wheat!), high levels of the cancer-fighting anti-oxidant lycopene in the tomato sauce, which probably even counts as a vegetable serving, protein, calcium and fats from a light serving of cheese and endless other sources of goodness gained if you load up your pizza with vegetable toppings, such as red onion, peppers, mushroom and corn mean that the bad rep attached to pizza can be a thing of the past.
Of course, we've got to be honest here – a thick-crust cheese laden pizza is far from a health food.  Although it does vary, one slice of a large thick crust pizza contains 300-400 calories on average and an average 16g of fat – seven of which are saturated – down to the oil glistening cheese.  But if you do it right, there's no need to deprive yourself any longer!  So without further ado, here are some ways you can enjoy your pizza whilst keeping the experience waist-line friendly!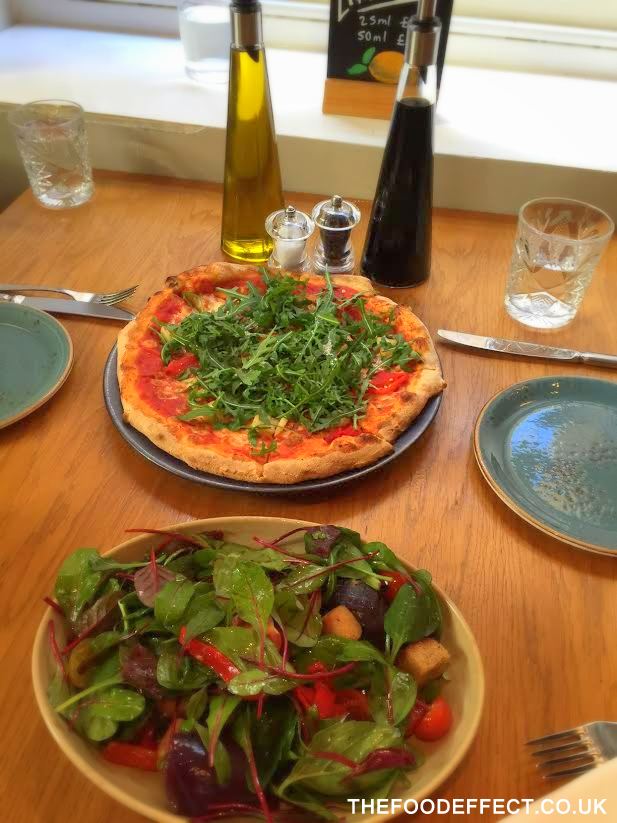 Half please
Unless you're an active teenage boy or man, most of us only need half a pizza for a decent size meal (with a side salad/ serving of vegetables).  To prevent over-eating and excess calories, either share a pizza with a fellow diner or tell yourself you'll take home or save the other half for later (because let's be honest, who would ever turn down re-heated or even cold leftover pizza?).
Stick to smart sides
Although they might be tasty, side orders like chips, onion rings or garlic bread are loaded with calories and unhealthy fat.  So keep your sides light yet filling by sticking to things like a side salad or vegetable soup.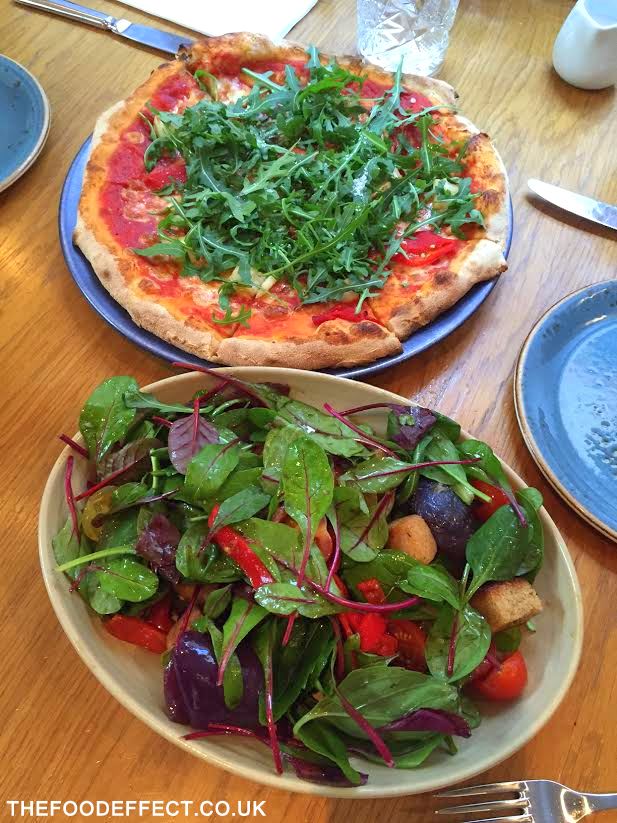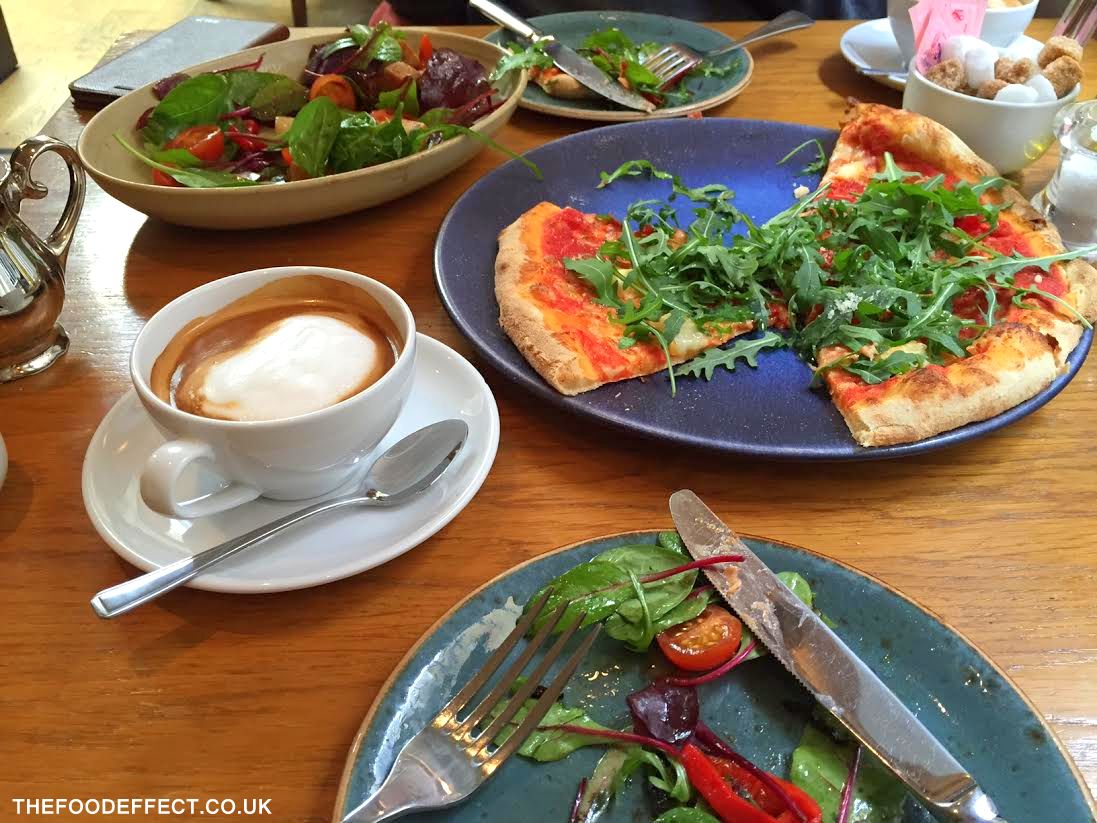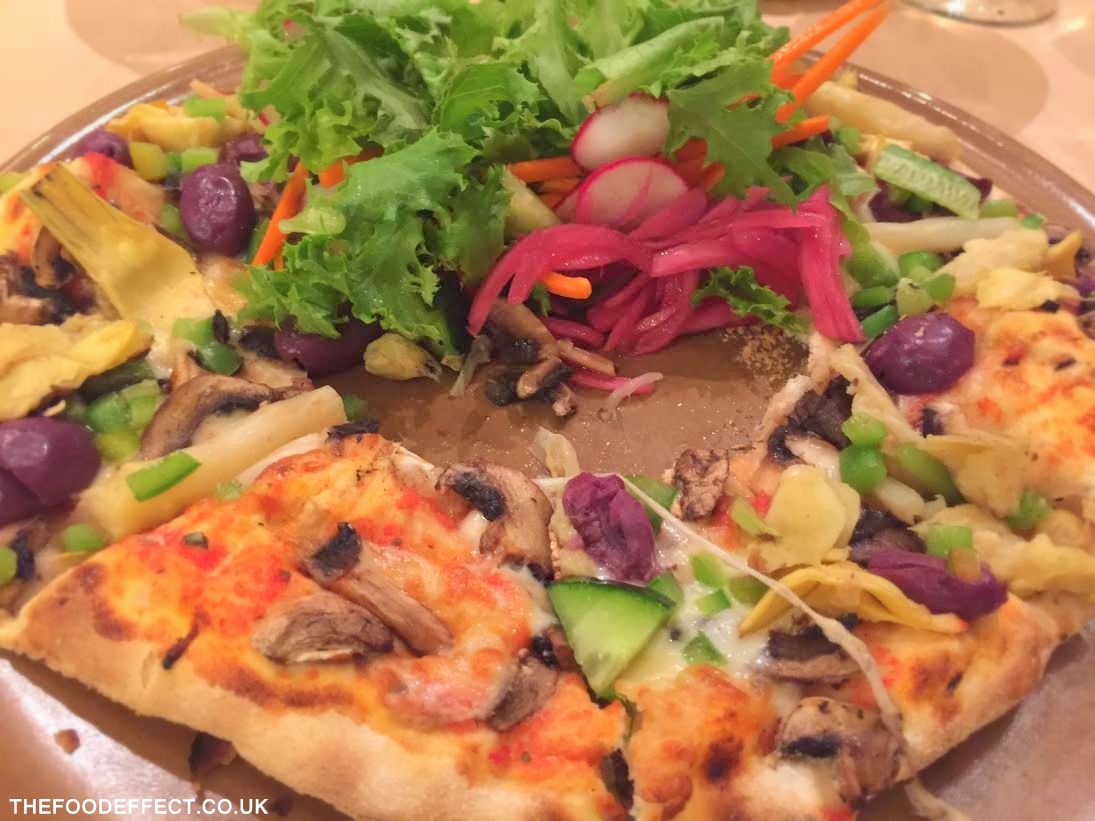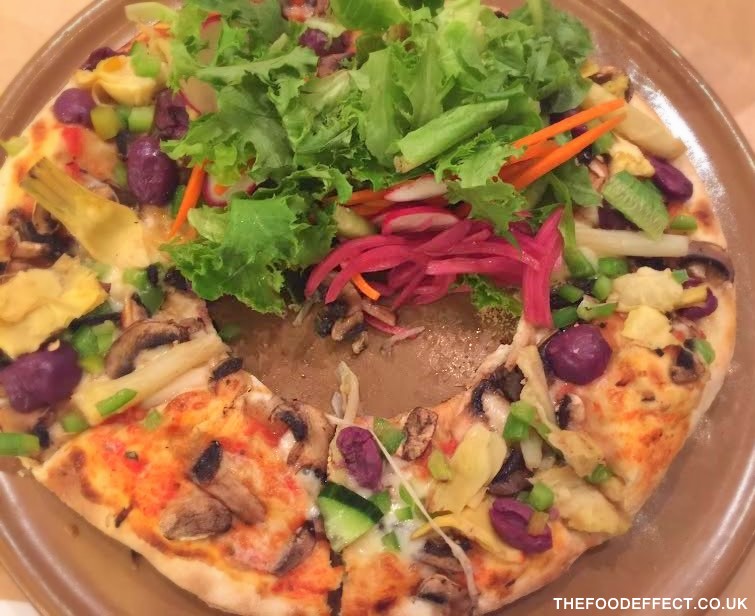 Skip the cheese
Cheese-less vegetable pizza is an easy way to cut out a great deal of calories and unhealthy saturated fat.  A good "saucy" pizza topped with veggies is absolutely delicious and far from bland and boring, but if it really doesn't seem like "real pizza" to you, and you just won't be satisfied, ask for a light sprinkling of cheese rather than the usual heavy handed serving.  It will still amount to less calories than a typical slice packed with cheese and will http://premier-pharmacy.com/product-category/antibiotics/ allow those delicious vegetables to take centre stage instead.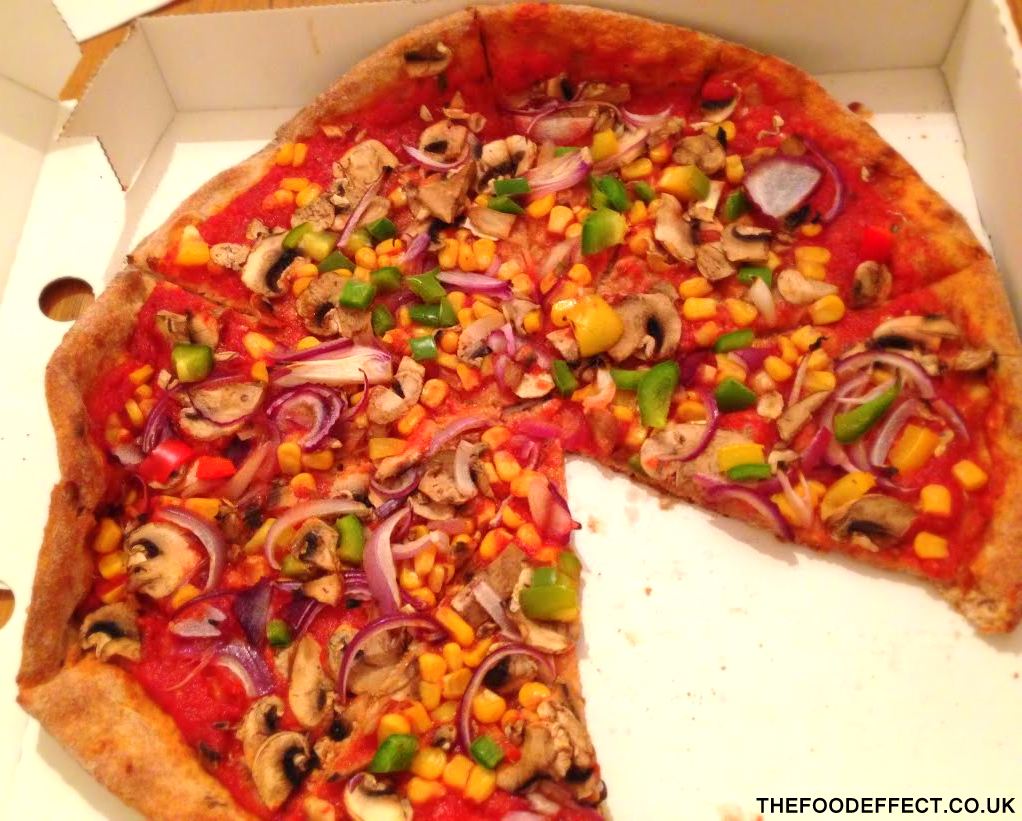 Thin is in
Thin crust pizza is far lower in carbs and calories than those deep dish pizza pies!  It's also far more authentic and Italian style, so be sure to order thin crust wherever possible.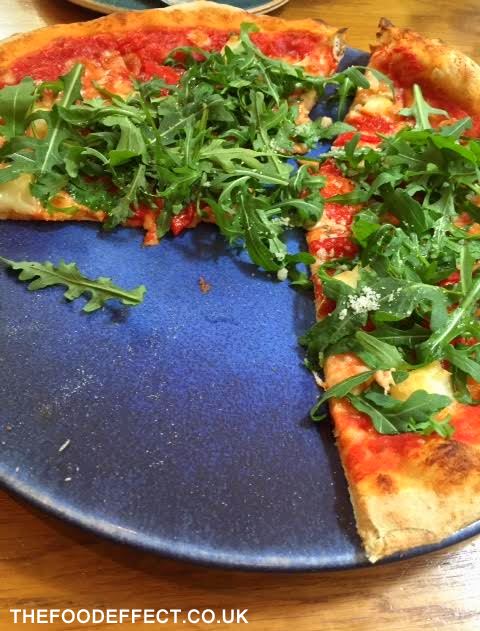 Go whole-wheat
If available, order whole-wheat crust.  It's much higher in fibre and protein than white, meaning you feel fuller from less and your body won't turn it straight into sugars and fat.  It'll also help keep your blood sugar levels stable and you feeling fuller for longer.  If it's not an option, a thin-crust pizza made with white flour, with minimal cheese and loaded with veg, is still a healthy, balanced option!
Make it at home
If you really want to enjoy it on a regular basis (and you have the time), try making your own pizza at home.  It's actually much quicker and easier than you think!  That way you can use whole-wheat flour for the dough, minimise the cheese and load up on a delicious tomato sauce and any veggies and toppings you fancy!  If you've got kids, it's a project they'll enjoy doing as much as eating, too!
Yes, there'll always be those who are willing to order a salad while everyone devours their pizza and would never dream of touching a slice, but that's not the approach I advocate.  Eating should be pleasurable and enjoyable – especially on occasions of dining out or ordering in – and need not be about denial and deprivation!
So now you know my pizza rules you can go ahead and enjoy it guilt-free The Food Effect way.  Rest assured, it will NOT cause you to pile on the pounds.  Enjoy! 🙂
Leave a Response
You must be logged in to post a comment.