STRAWBERRY, FETA, FIG & PINE NUT SALAD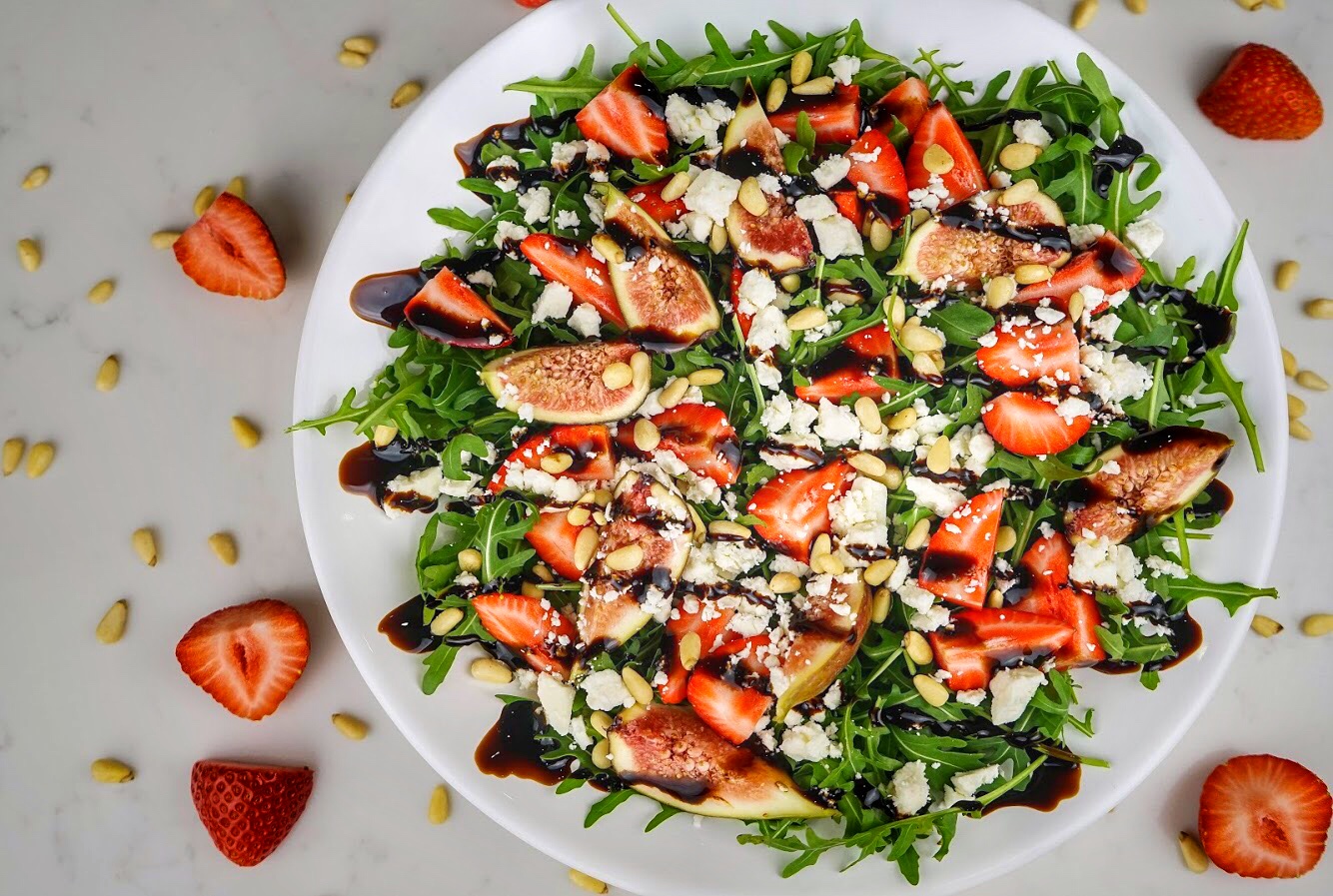 I created this salad with its colours and ingredients inspired by upcoming Valentines Day!
But if you're not looking for a Valentine's recipe or Valentine's Day has already been by the time you're seeing this – KEEP READING (or click onto YouTube to watch me make it!)  as this healthy and delicious salad is perfect all year round!
It's packed with protein, fibre, anti-oxidants, vitamins and minerals – making it just as good for you as it is colourful and delicious!
This salad makes a perfect light lunch or supper, I'd pair it with some sourdough or wholegrain bread.
For Valentines day it would make a perfect starter or side-dish to a romantic Valentine's dinner. You can enjoy it with a glass of red wine and some dark chocolate to finish – both totally allowed from Day 1 on The Food Effect Diet – it's all in both of my books!
Better yet, with not much to do besides slicing some strawberries and figs, it couldn't be easier to prepare!
I hope you love it as much as I do! Happy Valentines Day xx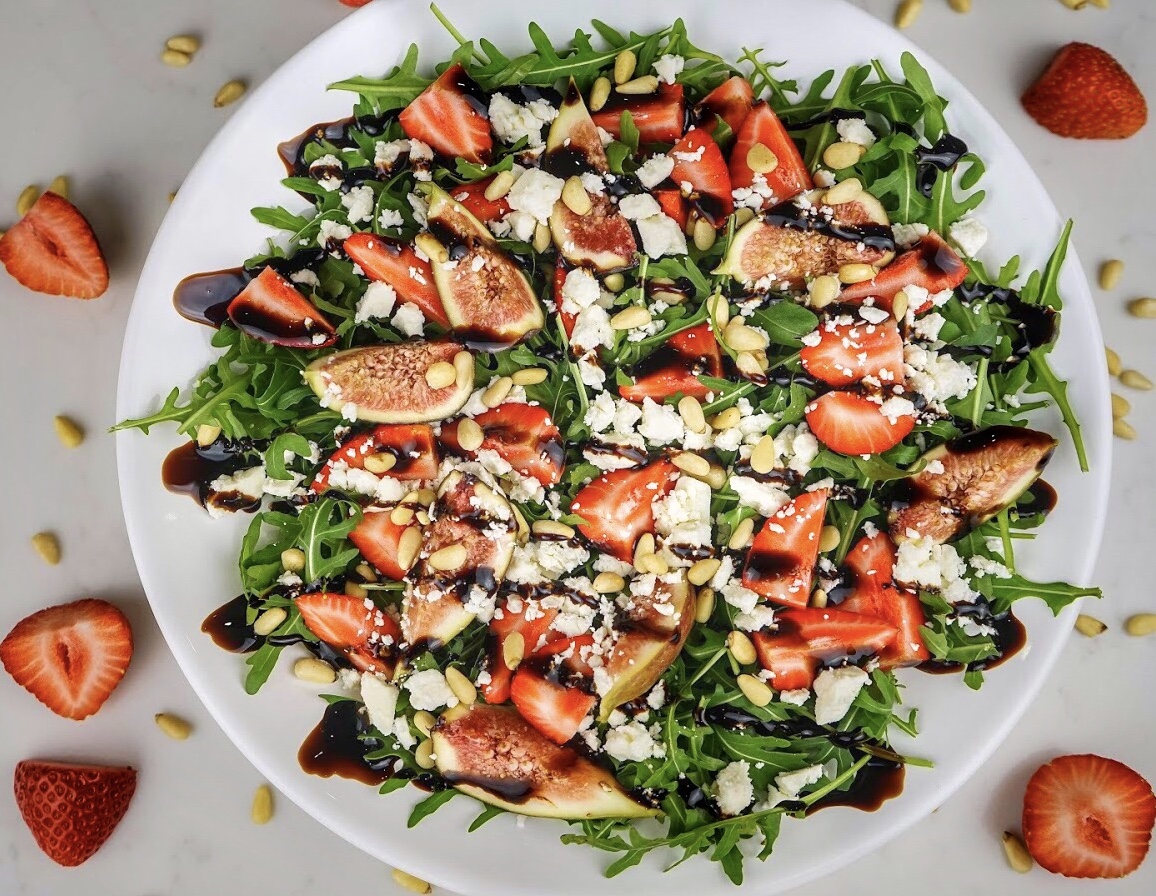 Recipe 
Serves 2
100g fresh wild rocket (arugula) leaves
200g fresh strawberries, washed, de-stemmed & cut into quarters
2 fresh figs, washed & cut into quarters
120g feta cheese, crumbled
20g pine nuts
Balsamic glaze
Olive oil
Sea salt & black pepper
Toast the pine nuts on a baking tray in the oven for a few minutes until lightly toasted and golden.  Watch them carefully, they burn easily!  Remove from the oven and set aside to cool.  (This step can also be done in advance).  Fill a large bowl with the rocket (arugula) leaves.  Add the quartered strawberries and fresh figs.  Crumble over the feta cheese and top with the toasted pine nuts.  Drizzle generously with balsamic glaze, a drizzle of olive oil, and season well with salt and black pepper to taste.  Serve and enjoy!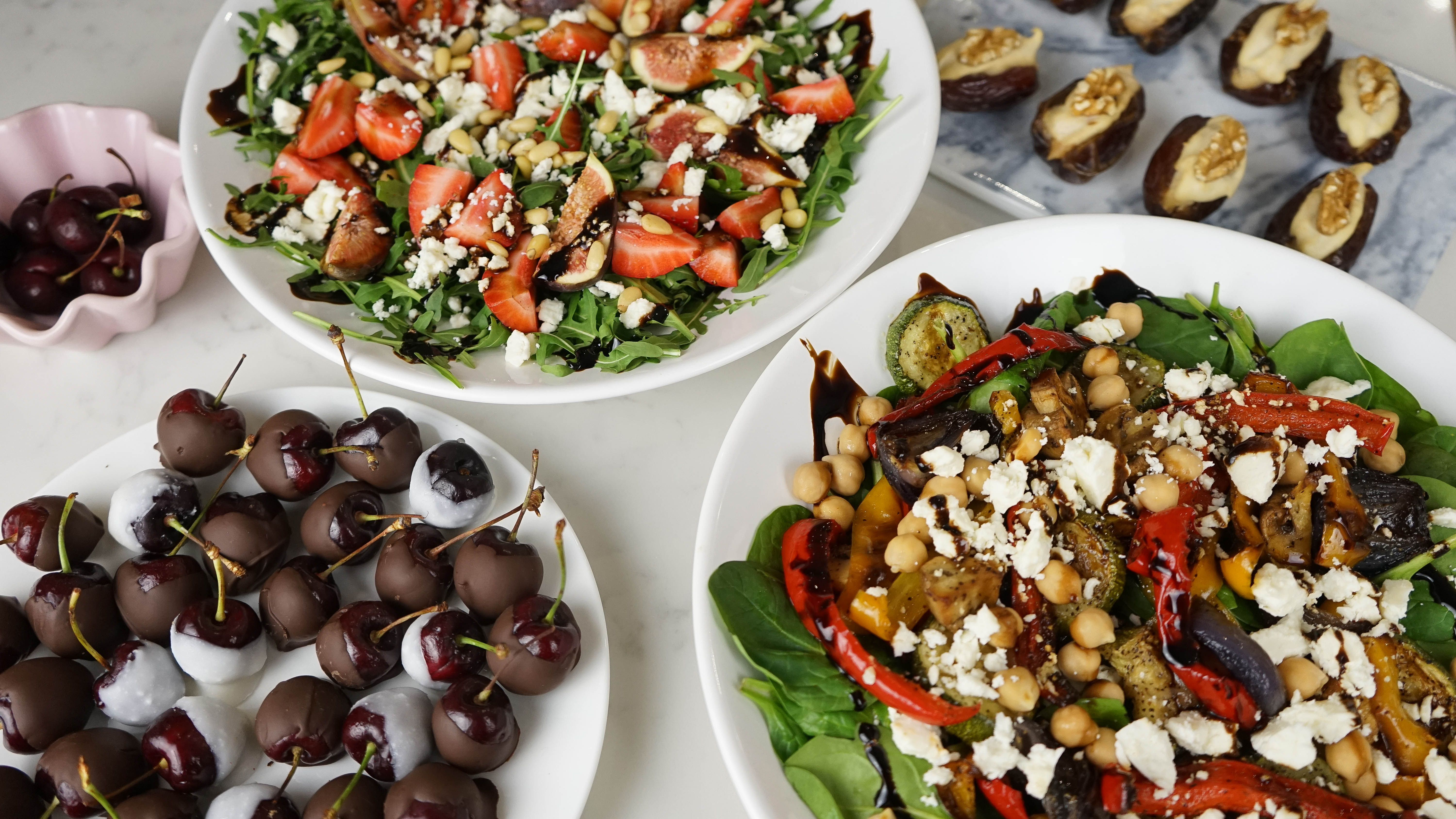 Leave a Response
You must be logged in to post a comment.