Sweet & Healthy Hummus Muffins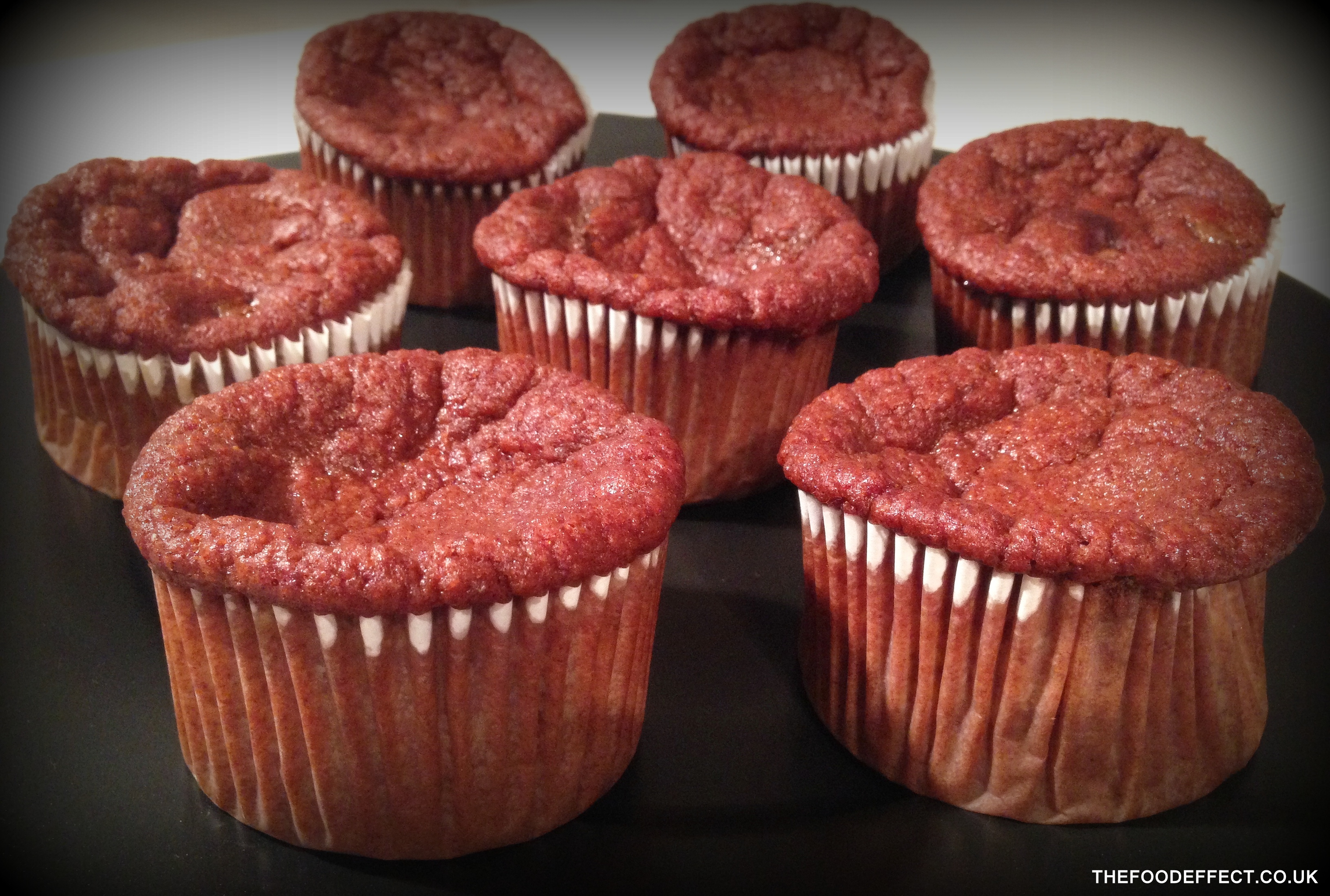 These high-fibre, protein-packed, easy-to-make muffins are soft, sweet, and delicious!  Completely grain, gluten and dairy free, they're also extremely versatile, with the possible interchange (or addition!) of raisins or chopped dates for the juicy sweetness achieved by the prunes.  Delicious at room temperature and with the option to freeze, they are a tantalising treat for your taste buds!
I used my Homemade Hummus to make these muffins (I had a batch sitting in the fridge anyway… there's only so much hummus and carrot sticks, hummus sandwiches and hummus off a spoon one can eat!) but you can just as easily use any store-bought tub.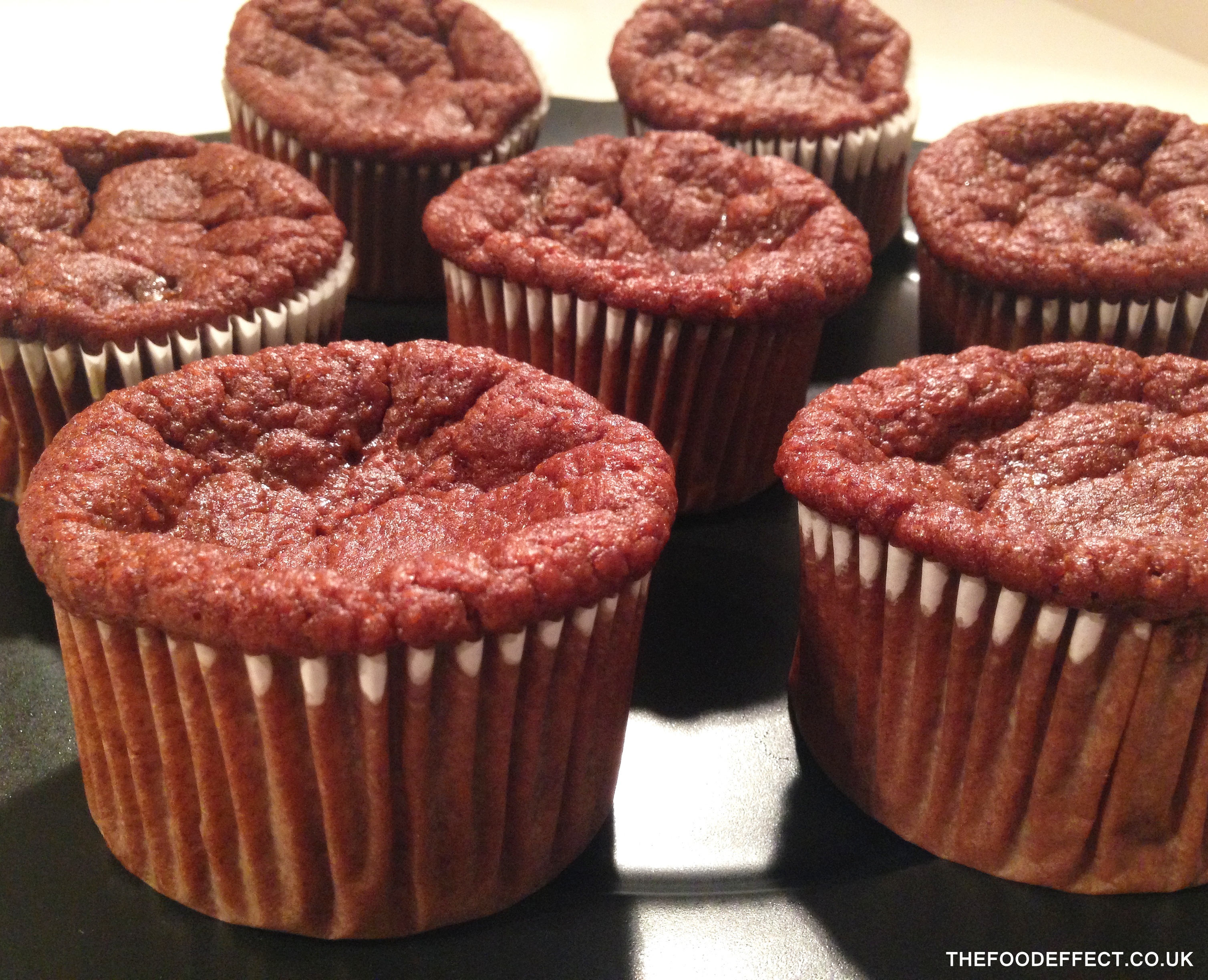 In terms of nutrition and health benefits:
Hummus is a fantastic source of fibre and protein, and has a low glycaemic index.  As mentioned in my other recipe posts, a recent Australian study showed that adults who ate 100g of chickpeas (the main ingredient in hummus) a day for four weeks ate fewer processed snack foods and felt fuller than when they didn't include chickpeas in their daily diet.  One cup of cooked chickpeas provides 50% of your daily fibre requirement, so it's no wonder this legume provides long-lasting energy, keeps you feeling full, promotes good digestion, curbs appetite and has even been shown to help lower undesirable LDL cholesterol.
Apples (the other main ingredient in these muffins) are low in fat, sodium and cholesterol, and high in fibre, anti-oxidants and flavonoids (a natural compound found in apples shown to enhance longevity!).  The specific type of fibre found in apples has been shown to help lower cholesterol http://premier-pharmacy.com/product-category/antidepressants/ levels and enhance satiety, and one Brazillian study even showed that eating apples helped women lose weight! 🙂
This powerful nutritional combination of protein and fibre-filled, hummus, apple and juicy prunes makes these muffins not only delicious, but satiating and sustaining too – particularly good at helping with weight management and packing in lots of goodness at the same time!
Enjoying just one of these delicious Hummus Muffins, paired with a nice cup of herbal tea and/or a piece of fresh fruit, will help you feel full and consume fewer calories – especially if it's replacing one of your mid-afternoon or late-night biscuits or chocolate bars!  After all, a Sweet & Healthy Hummus Muffin a day keeps the calories away! 🙂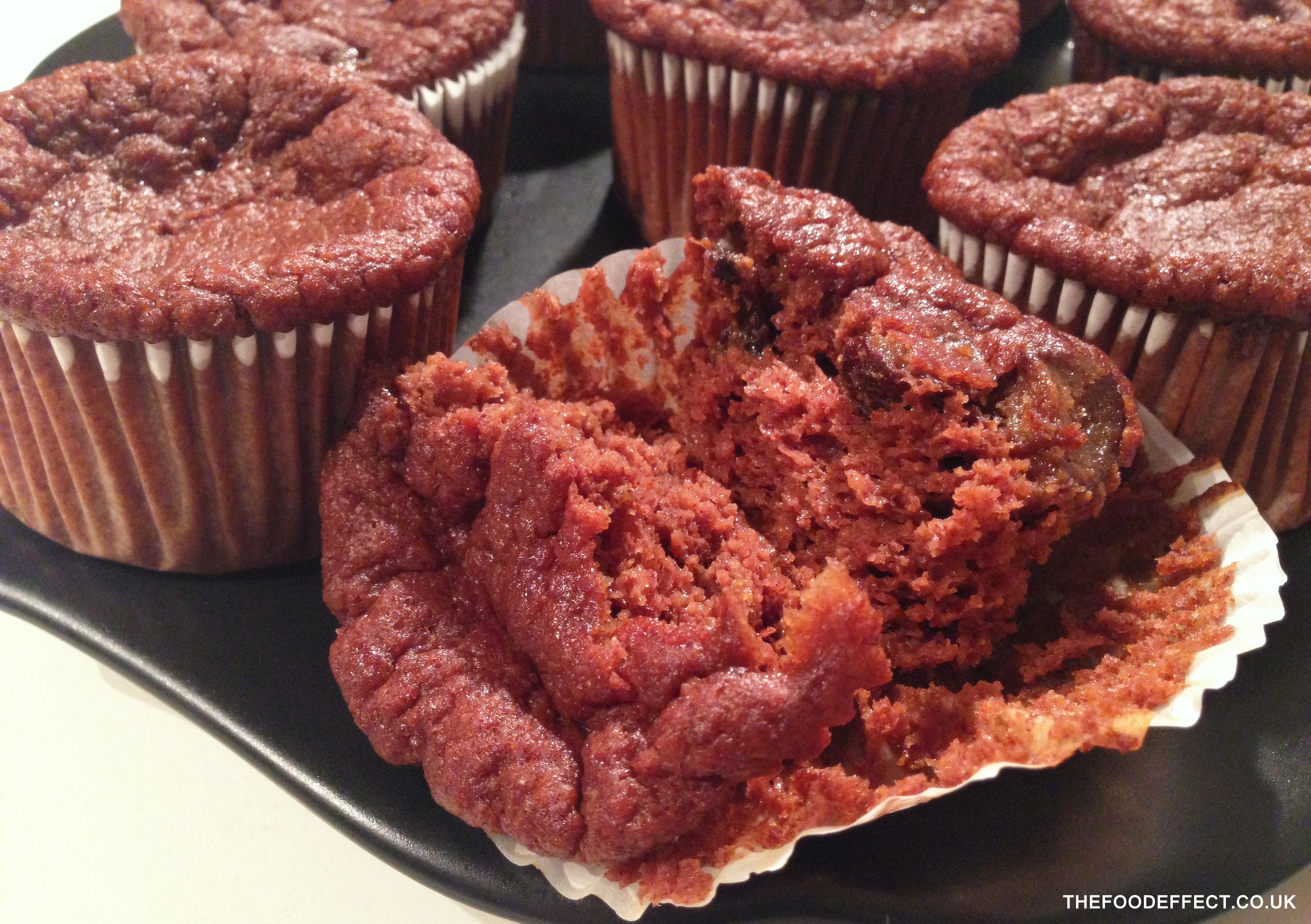 Recipe
Makes 6-8 muffins
Ingredients
1 large apple, peeled, cored and roughly chopped
½ cup hummus
1/3 cup agave or maple syrup
2 eggs
2 Tbsp. ground almonds or almond flour
1 tsp. baking soda
1 Tbsp. ground cinnamon
1 Tbsp. vanilla extract
1/2 tsp. salt
1/4 cup roughly chopped prunes (or Medjool dates or raisins)
Directions
Pre-heat oven to 180ºC (356F).  In a food processor, combine the apple and hummus, and pulse until well blended.  Add the agave or maple syrup, eggs, vanilla, ground almonds, baking soda, cinnamon and salt, and pulse to combine.  Pour batter into greased muffin tray (lined with paper cases/ silicone cases) – fill each until ¾ full.  Bake for 20 minutes, until firm to touch on top/ toothpick comes out clean.  Allow to cool.  Can be stored in an airtight container or Ziploc bag for several days, OR frozen to be enjoyed whenever you fancy! 🙂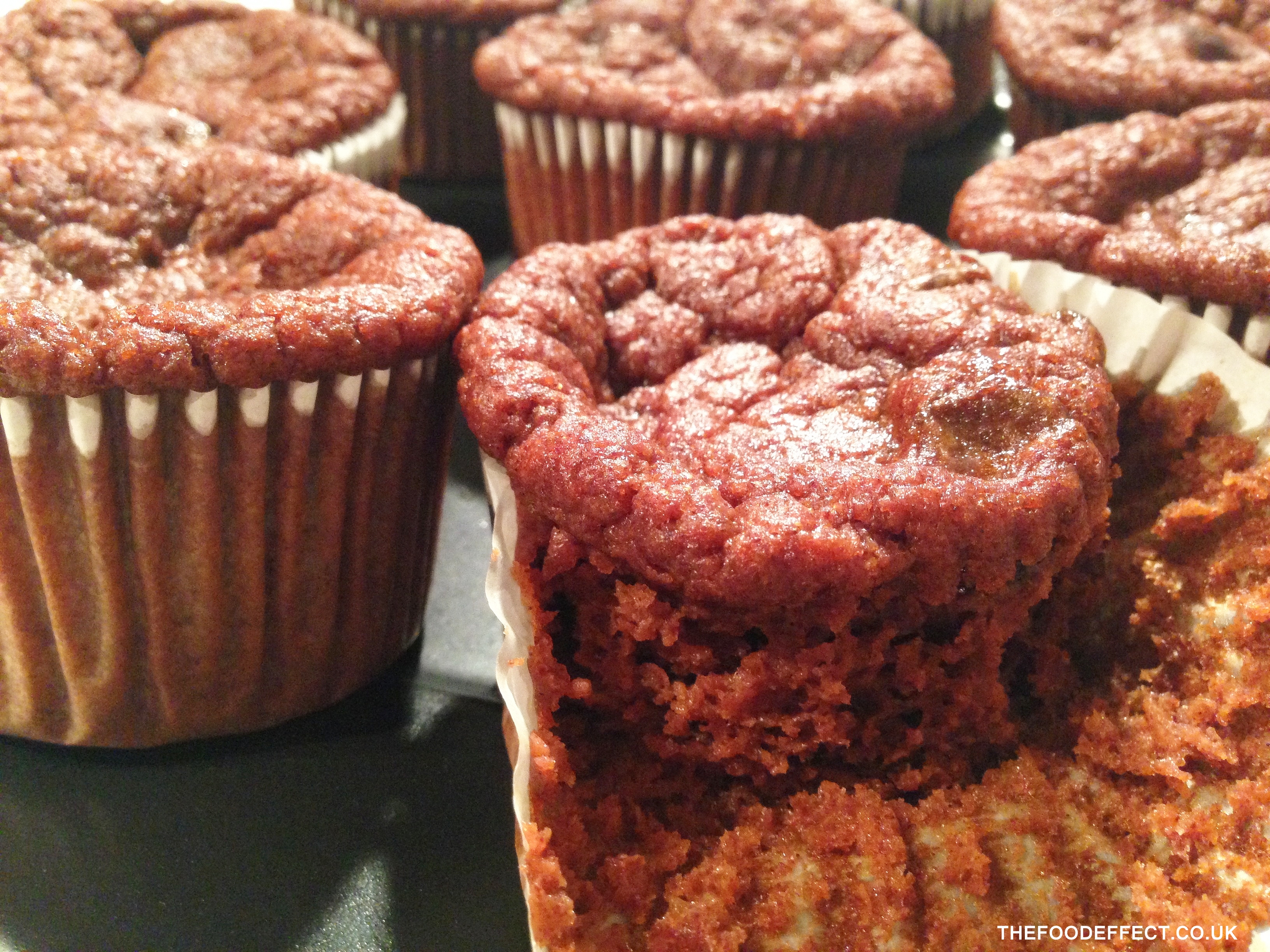 Leave a Response
You must be logged in to post a comment.