(Best Ever!!) HEALTHY HOMEMADE HUMMUS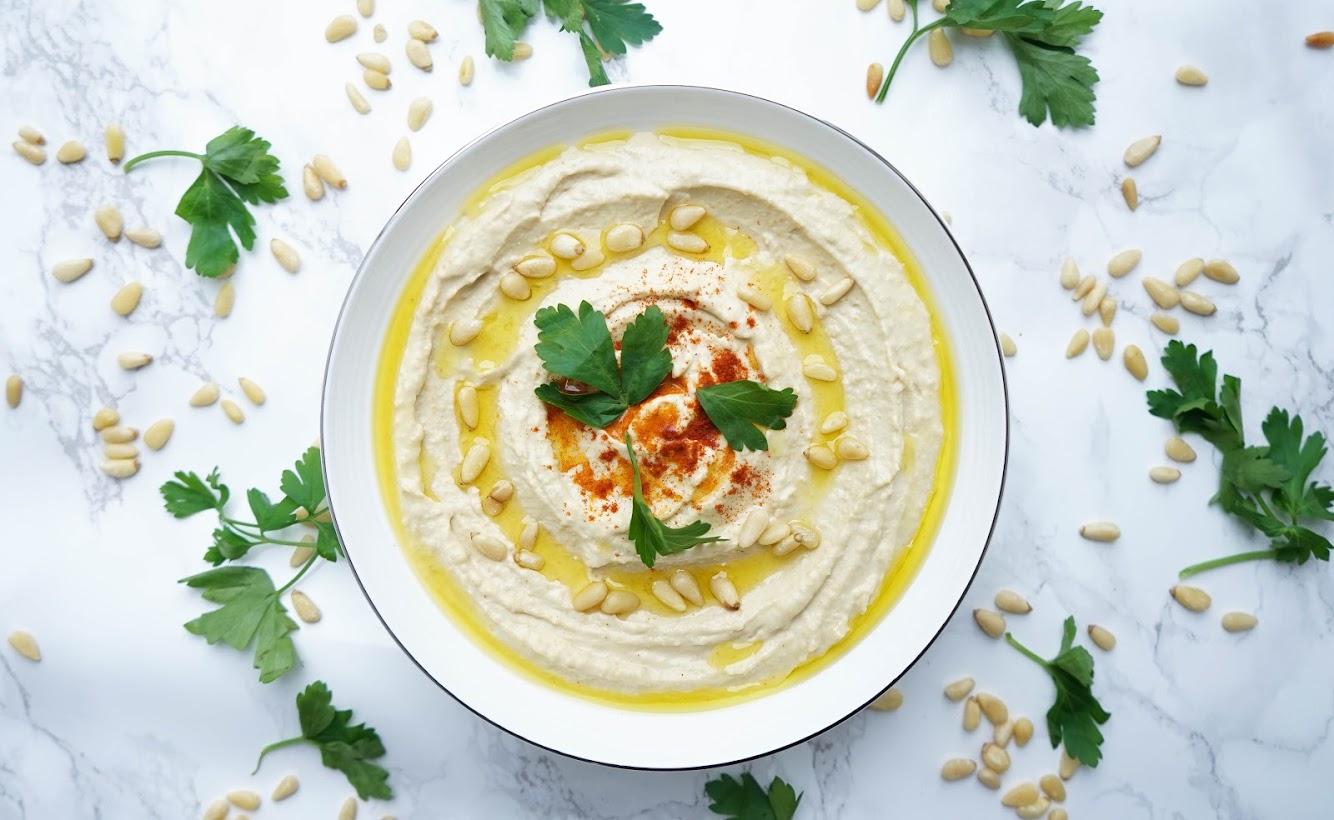 I've been making my own hummus for YEARS – well over ten years – long before it became a trend on Instagram, YouTube and TikTok, so this recipe has really stood the test of time and it's the quickest, easiest and BEST EVER!!
One disclaimer, as I'm all for keeping things real on here – me and my husband and baby girl Sienna, are all totally hummus OBSESSED!! We go through a LOT of hummus in The Food Effect house, so I do buy store bought hummus – I'm in no way saying that there's anything wrong with buying hummus.
But whenever I entertain or have a few spare minutes before the weekend, I love whipping up a batch of my own, and the truth is – it's so quick and easy to make, it tastes so much better than any store bought version, and it's also far healthier too – with no added preservatives, unhealthy vegetable oils, or suspicious E-numbers! AND it's far more economical!!
Too many good reasons not to have a go at making your own (and I'm reminding that to myself as well, next time I think it's quicker to run to the store to buy some!) Once you taste this, you won't want to go back!
There are also so many amazing nutrients and health benefits too…
Chickpeas (the main ingredient) are a fantastic source of protein and fibre. They have a low glycaemic index, meaning they are digested slowly, help keep us fuller for longer and keep cravings at bay – all good things for health and weight management! They're also amazing for gut health, and have even been shown to help lower bad LDL cholesterol levels.
One Australian study showed that adults who ate 100g of chickpeas a day for four weeks, ate fewer processed snack foods, and felt fuller than when they didn't include chickpeas in their daily diet.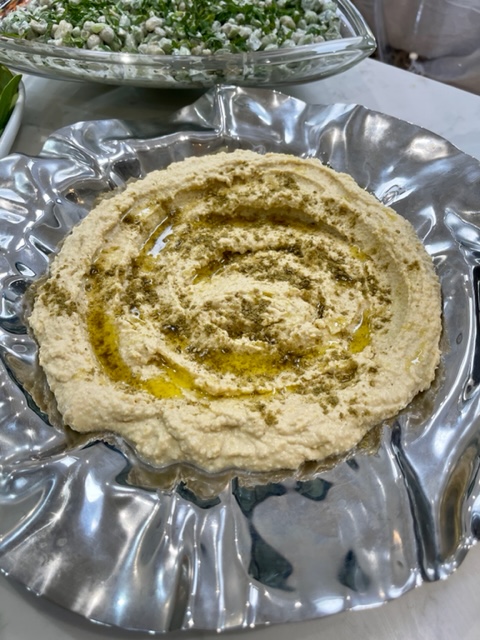 Tahini is packed with protein, fibre, healthy fats. It's also an amazing plant-based source of calcium – even more so than milk and dairy!
This recipe keeps well in the fridge for 5-7 days (it never sticks around that long in our house!), and is probably one of the most versatile and useful things to have on hand – for a mid-afternoon snack paired with crudités or crackers, or wholegrain crackers, or as a delicious lunch spread onto whole-grain bread, or a pitta or wrap, filled with salad and veggies for a Hummus Salad Sandwich or Wrap, or pair it with whatever you're having for supper – being it falafel, chicken, fish, eggs, veggie burgers, Buddah bowls – I personally have hummus with everything I eat! I hope you love it as much as I do! x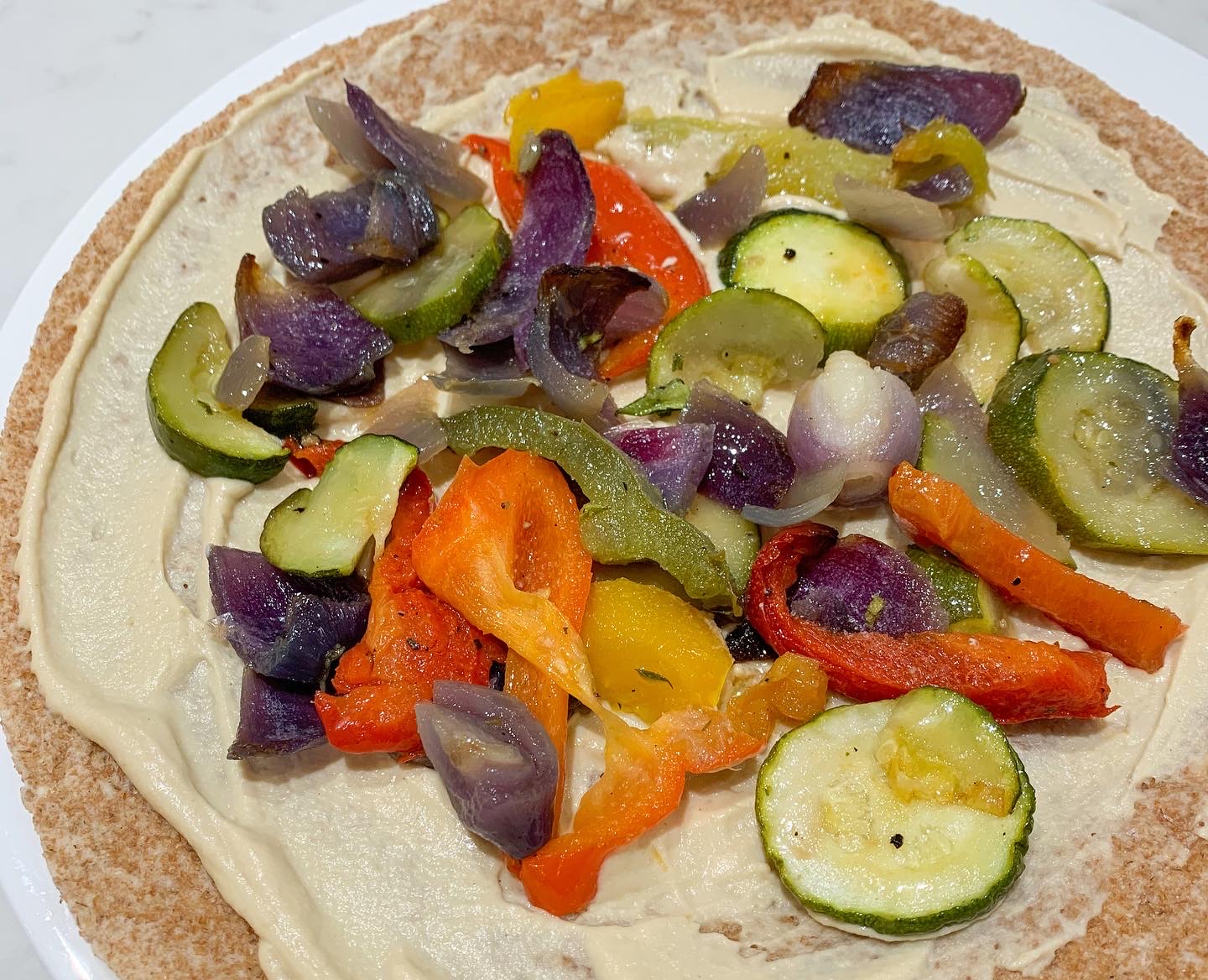 Recipe
Note: The quantities of ingredients here make quite a small batch. I always double them if making the hummus for guests (or for the week) & recommend doing so. Leftovers never go to waste!
Serves 4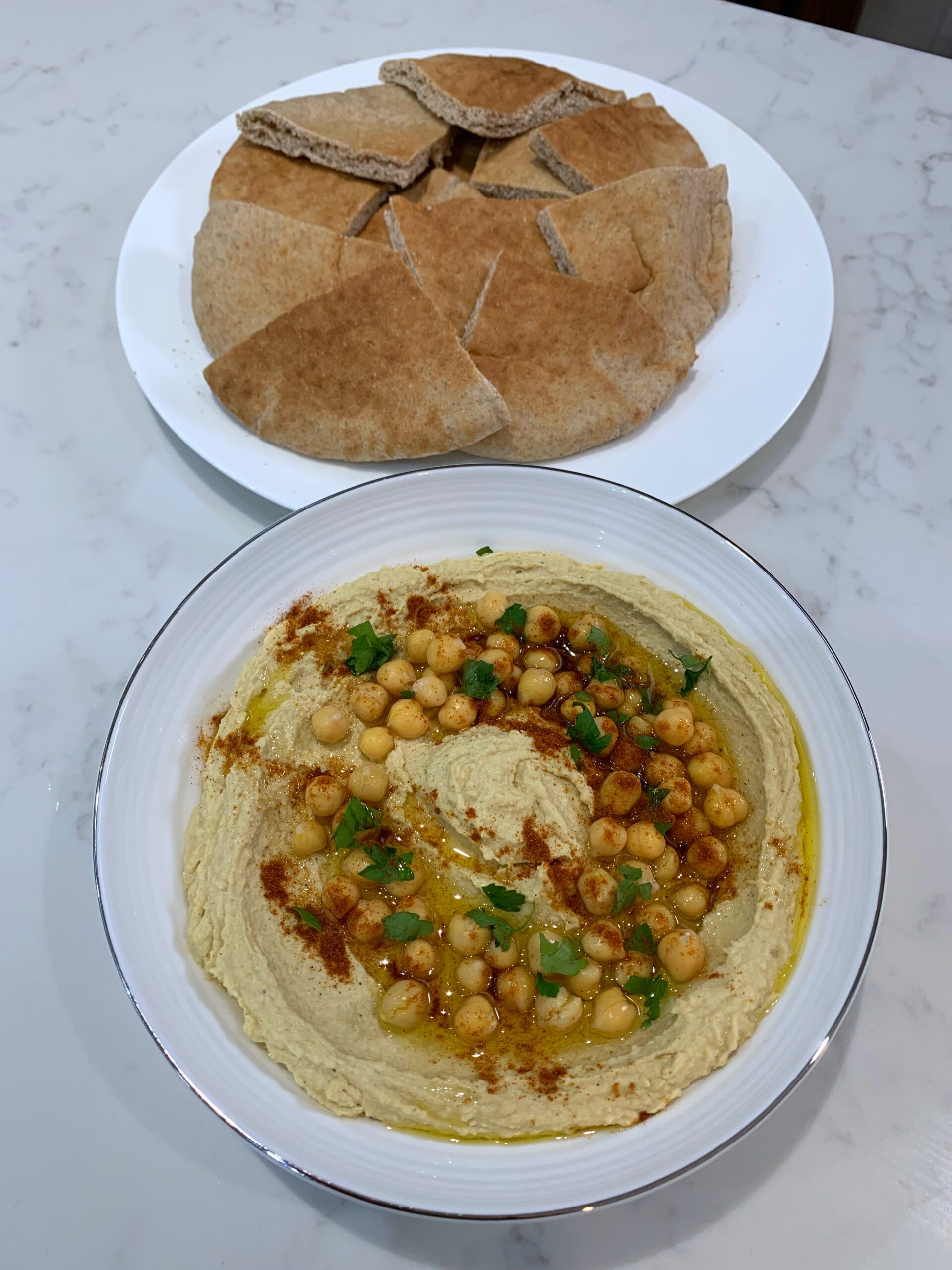 Ingredients:
400g tin chickpeas, drained (reserve the chickpea liquid) and rinsed
1 clove of garlic
60g tahini
Juice of 1 lemon (2 tbsp)
1 tsp fine sea salt
¾ tsp ground cumin
¼ tsp black pepper
2 tbsp extra-virgin olive oil
1–2 tbsp reserved chickpea liquid (adjust according to consistency)
Additional toppings (optional): toasted pine-nuts, whole chickpeas, fresh chopped parsley, pomegranate seeds, fresh chopped tomato, basil, roasted red pepper strips, Za'atar, paprika, etc.
Drizzle of extra virgin olive oil – to serve
Instructions:
Place the chickpeas, garlic, tahini, lemon juice, salt, cumin and pepper in the bowl of a food processor fitted with a metal blade. (The recipe can also be made in a blender, or using a hand-held blender with the ingredients placed in a large mixing bowl.) Process for 1 minute until fully blended (longer if using a hand-held blender).
Add the olive oil and 1 tbsp reserved chickpea liquid, then process again until fully combined and smooth.
Add the additional 1 tbsp of chickpea water if a thinner consistency of hummus is desired, and blend. Transfer the hummus to an airtight container and store in the fridge. Keeps well for 5 days.
Serve it with additional toppings of your choice (optional), paired with whole-wheat pitta, crackers or crudités, or simply eat and enjoy it as is!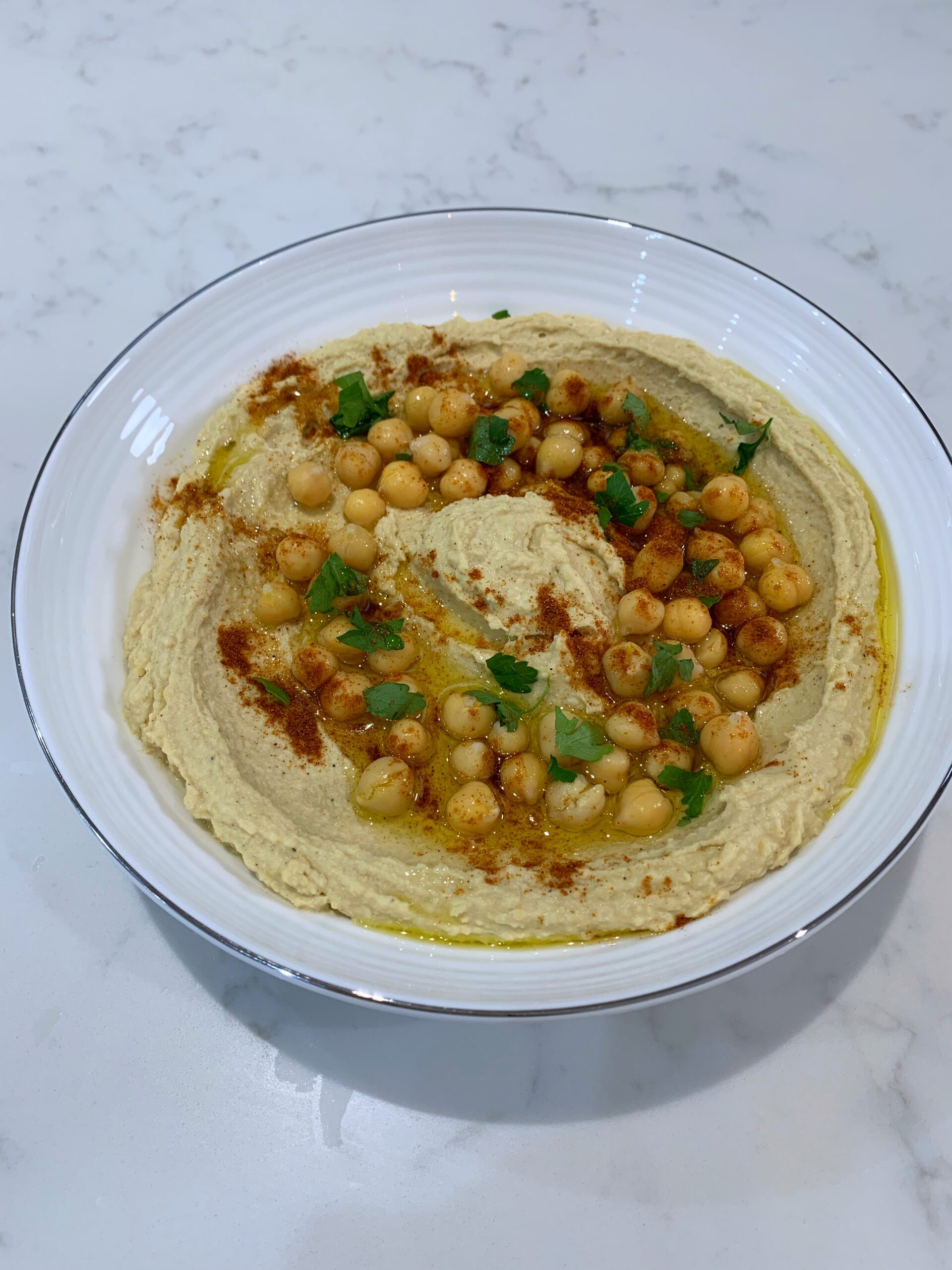 Leave a Response
You must be logged in to post a comment.