(The Best Ever) HEALTHY HOMEMADE HUMMUS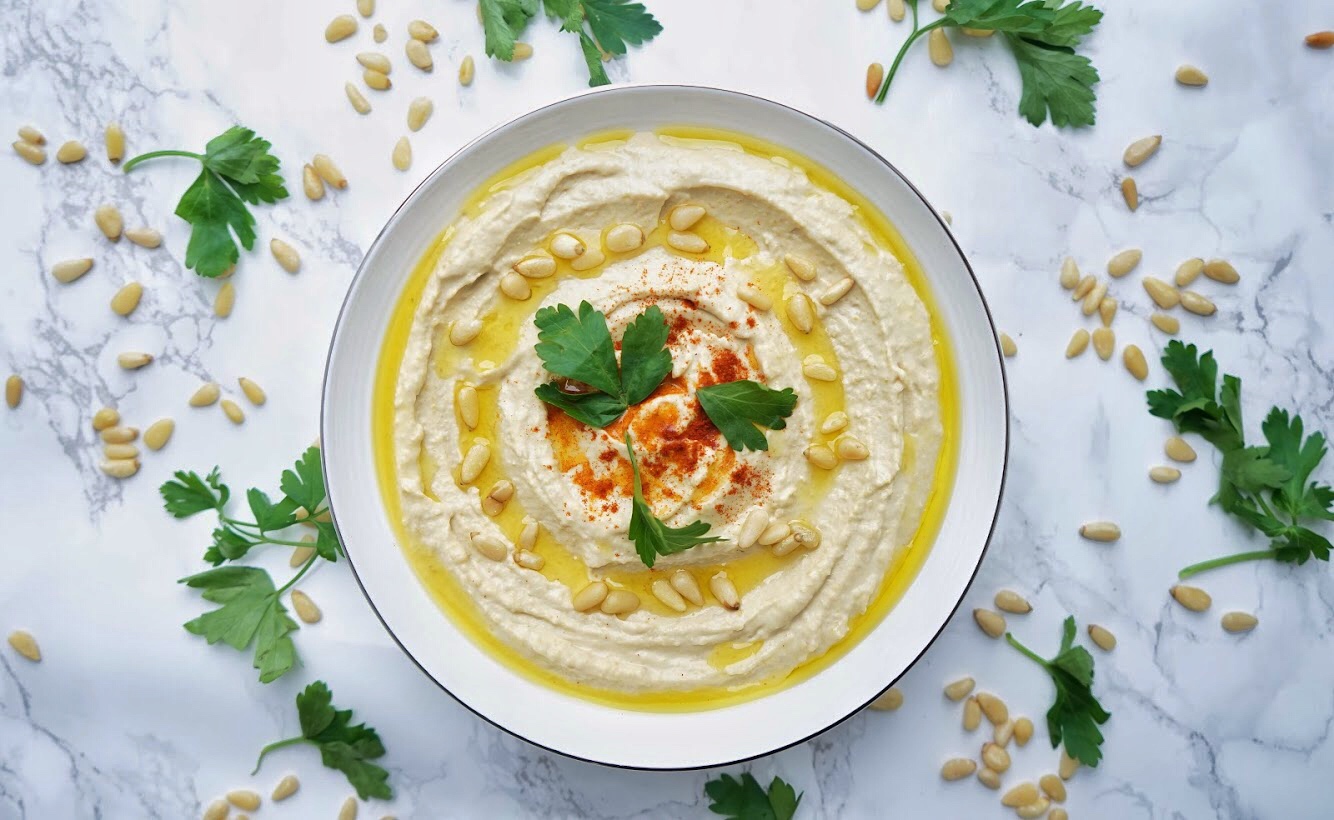 People are often impressed when I say I make my own hummus, but the truth is, it's so quick and easy to make and tastes so much better than any store bought version, it would be mad not to!  What's more, apart from being far superior in taste, it's also far healthier too… with no added preservatives, unhealthy hydrogenated or vegetable oils, or suspicious E-numbers.  Once you taste it you won't want to go back!
This recipe keeps well in the fridge for up to a week, and is probably one of the most versatile and useful things to have on hand – whether for pre-dinner nibbles, a mid-afternoon snack paired with crudités or crackers, or as a delicious lunch spread onto whole-grain bread, or a pitta or wrap, filled with salad and veggies (of course!).
In terms of nutrition and health benefits, chickpeas (the main ingredient) are a fantastic source of fibre and protein, and have a low glycaemic index.  This powerful combination makes them particularly good at helping with weight management.
As mentioned in my Curried Chickpea Salad recipe post, a recent Australian study showed that adults who ate 100g of chickpeas a day for four weeks, ate fewer processed snack foods, and felt fuller than when they didn't include chickpeas in their daily diet.  One cup of cooked chickpeas provides 50% of your daily fibre requirement, so it's no wonder this legume provides long-lasting energy, keeps you feeling full, promotes good digestion, curbs appetite and has even been shown to help lower undesirable LDL cholesterol.
Even enjoying just one serving of hummus daily will help you feel full and consume fewer calories – especially if you replace your mid-afternoon chocolate bar or packet of crisps with a serving of this delicious dip paired with carrot sticks, or your tea-time or late-night biscuits with some oatcakes topped with this delicious spread.
Whilst recipes for home-made hummus are popping up much more http://pharmacy-no-rx.net frequently lorazepam these days, I have two disclaimers to make:
1. I've been making my own hummus for YEARS now (almost a decade… long before it became "the trend")!
2. My recipe is THE BEST.  I've eaten some pretty good hummus in my time, but if I do say so myself, this is by far the tastiest!
Enjoy it plain (how I love it best!) or serve with toppings or add-ins of your choice (chopped tomato, basil, roasted red pepper strips, whole chickpeas or toasted pine-nuts).  In the pictures, I've garnished one bowl with a sprinkling of za'atar and sesame seeds and the other with a dusting of paprika, and finished them off with a drizzle of extra-virgin olive oil.  Served with warm whole-wheat pitta, seeded crackers and crudités… what more could you want for a healthy yet delicious snack?! 🙂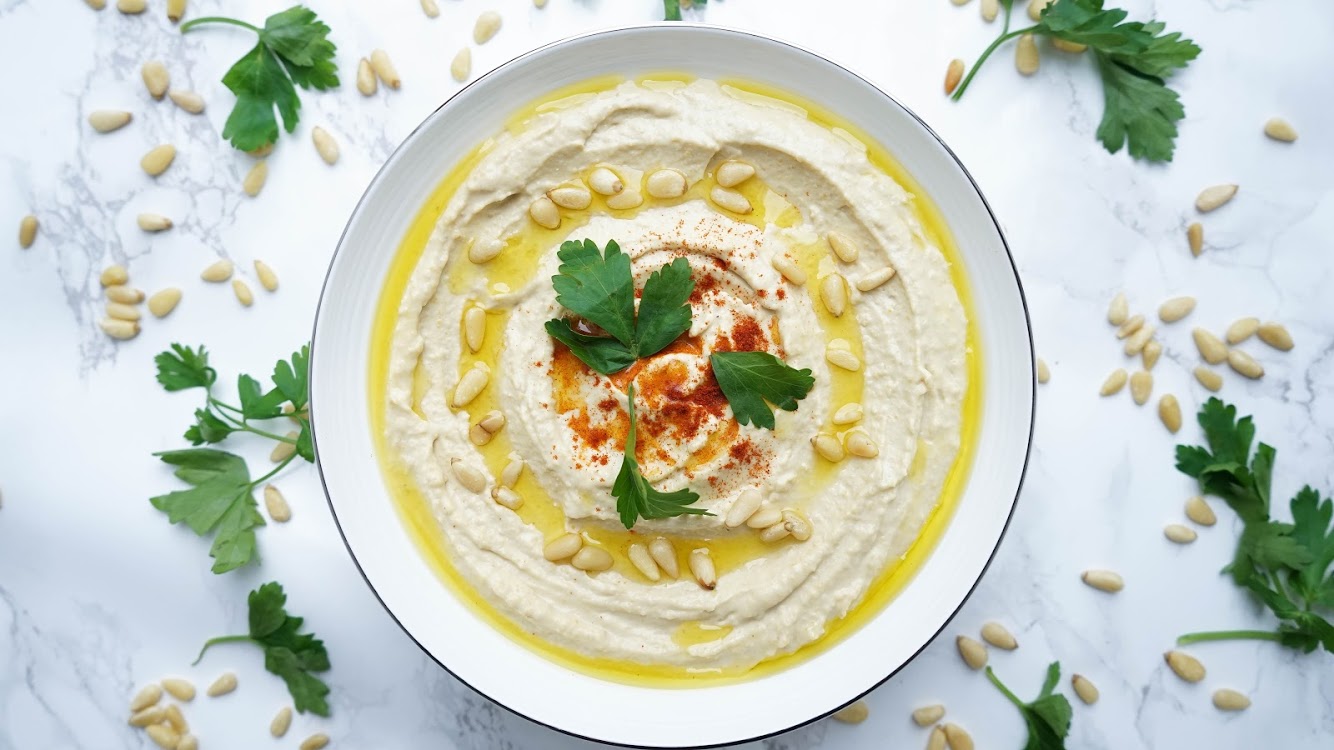 Recipe:
Serves 4
Note: the quantities here make quite a small batch – I always double it if serving for guests (or making a batch for the week) and would recommend doing so.  Leftovers never go to waste!
Ingredients
1 (400g) can chickpeas, drained and rinsed
1 clove of garlic
¼ cup tahini
Juice of 1 lemon OR 2 Tbsp. lemon juice
2 Tbsp. extra-virgin olive oil
1-2 Tbsp. water (adjust according to consistency)
1 tsp. fine sea salt
¾ tsp. ground cumin
¼ tsp. black pepper
Directions
Place chickpeas, garlic, tahini, lemon juice, salt, cumin and pepper into the bowl of a food processor fitted with a metal blade.  Process for 1 minute till fully blended. Add in the olive oil and 1 Tbsp. water, and process again until fully combined and smooth.  Add the additional 1 Tbsp. water if a thinner consistency hummus is desired, and blend.  (Recipe can also be made in a blender or using a hand-held blender with ingredients placed in a large mixing bowl.)
Transfer the hummus to an airtight container and store in the refrigerator.
Serve with whole-wheat pitta, crackers or crudités, or simply eat and enjoy as is! 🙂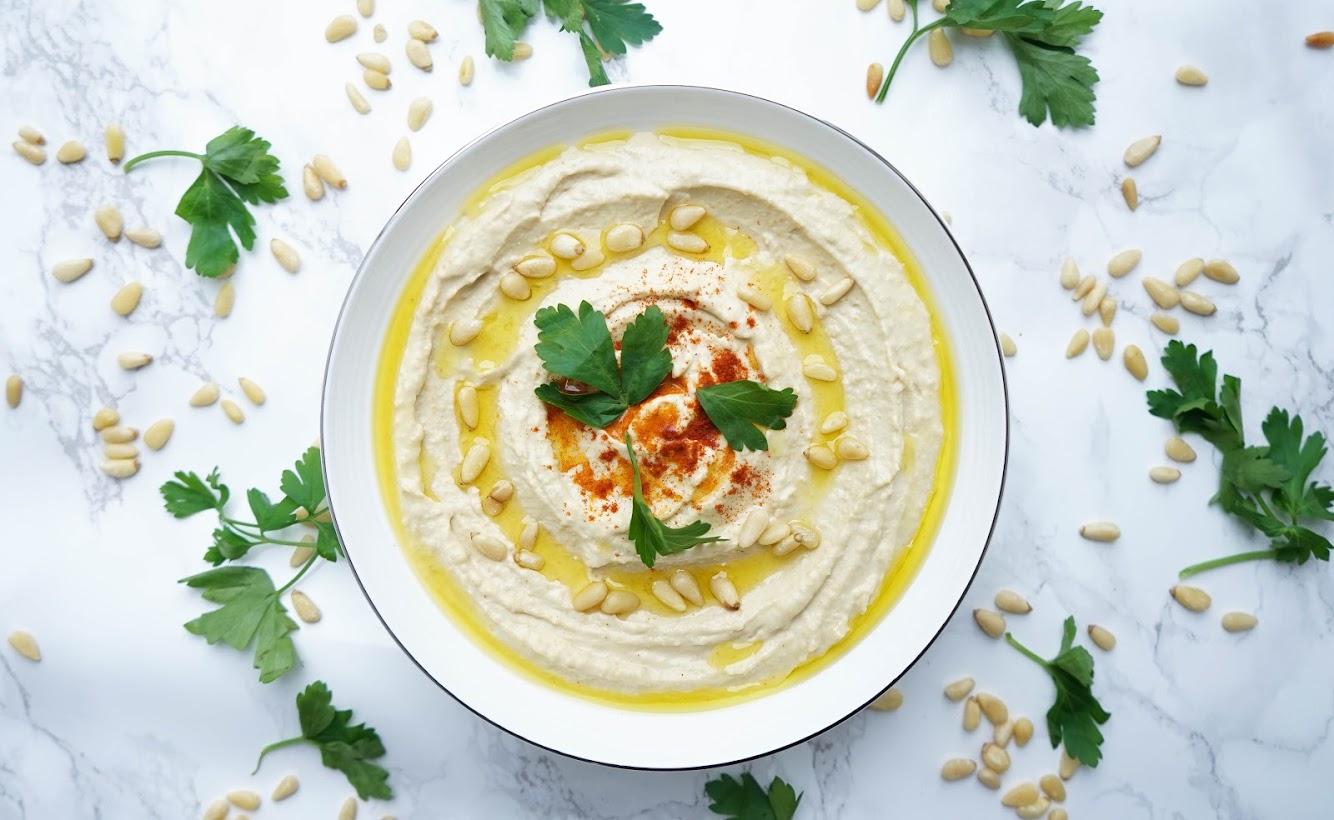 Leave a Response
You must be logged in to post a comment.