THE FOOD EFFECT ASIAN NOODLE BOWL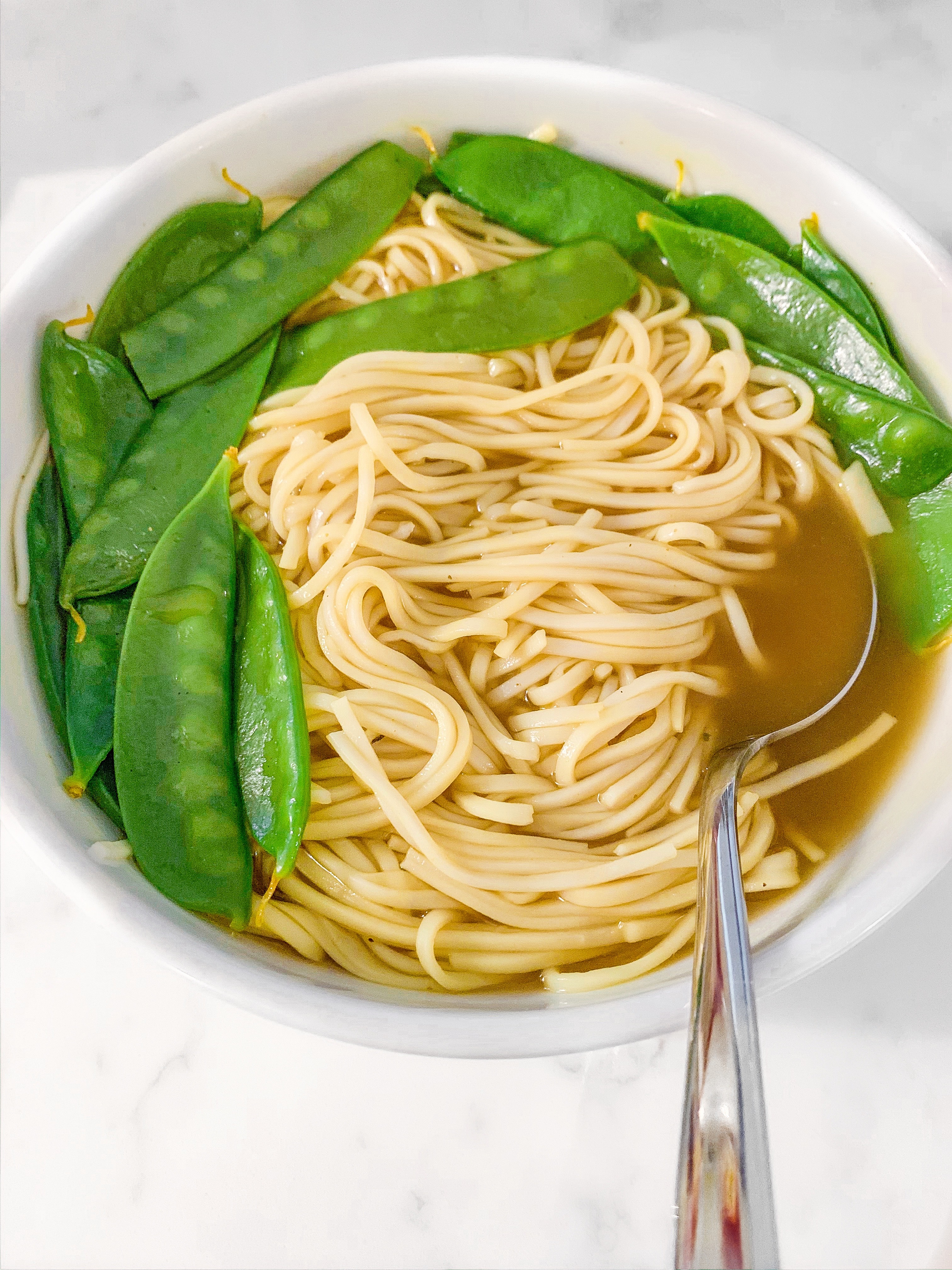 I absolutely adore noodles and all dishes incorporating them.  I came up with this Food Effect friendly Asian Noodle Bowl recipe one cold winter's night when I was craving something warm and comforting involving noodles, and had to make do with what I had at home (in my fridge and grocery cupboards)… without resorting to a chemical filled pot noodle!
This dish is naturally fat-free and waistline friendly, whilst still being full of goodness and totally delicious!
It can be enjoyed as a vegan dish (how I had it, pictured above) with or without tofu for extra protein, or you can add cooked shredded chicken (how my hubby loves it) or seafood, or soft boiled eggs (cut in half)… the possibilities are endless!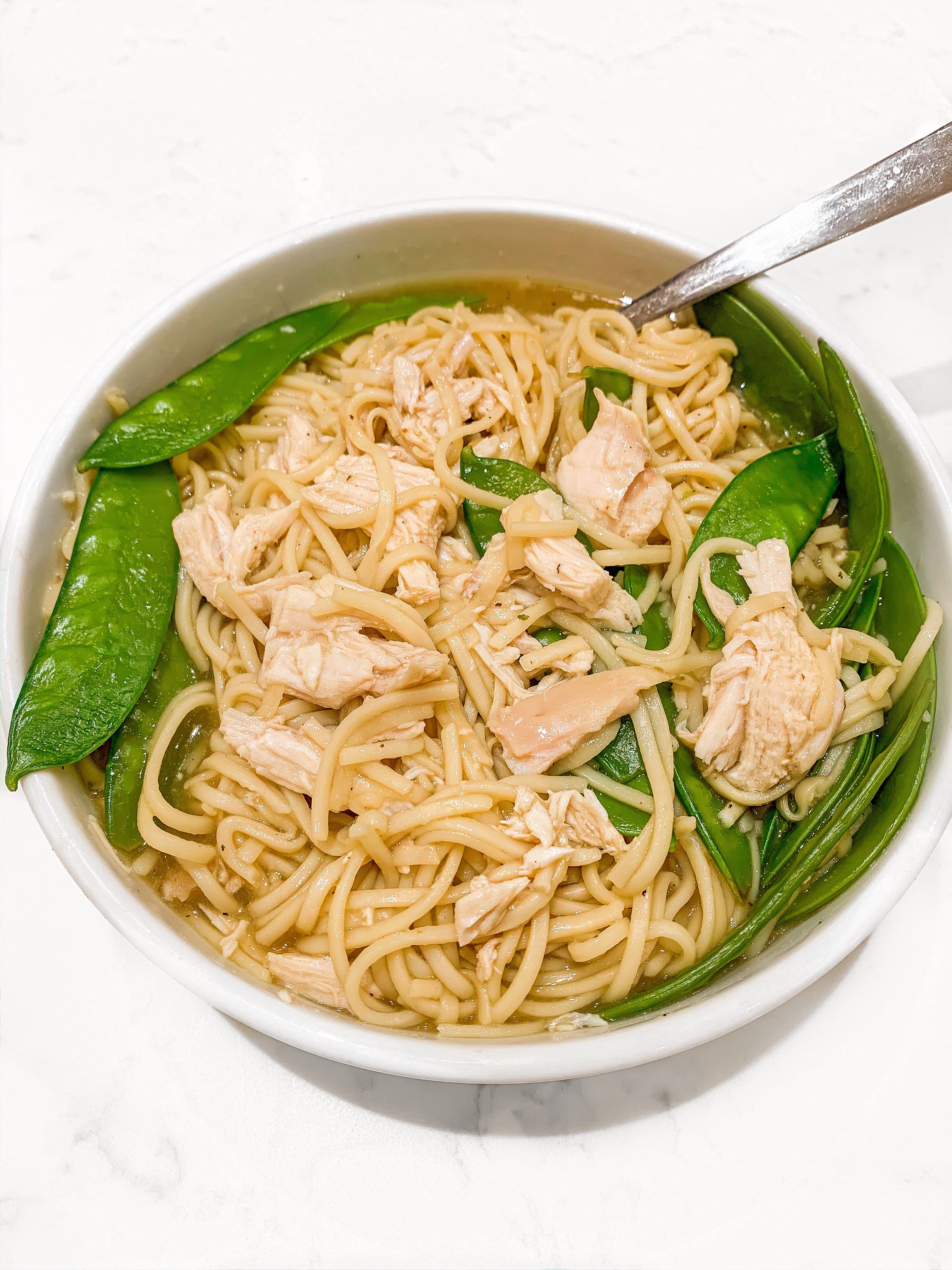 As hopefully you'll know by now, The Food Effect Diet doesn't cut out carbs at all.  It's all about choosing the right carbs that will keep you full and satisfied for hours, without piling on the pounds!  This dish uses rice noodles which are perfect for those with Coeliac disease or gluten intolerance, as well as vegans too (a lot of noodles contain eggs).
Rice noodles take just minutes to make.  You simply place them in boiling water and they soften in minutes… a real win for those crazy days where you want a quick dinner after a long busy day!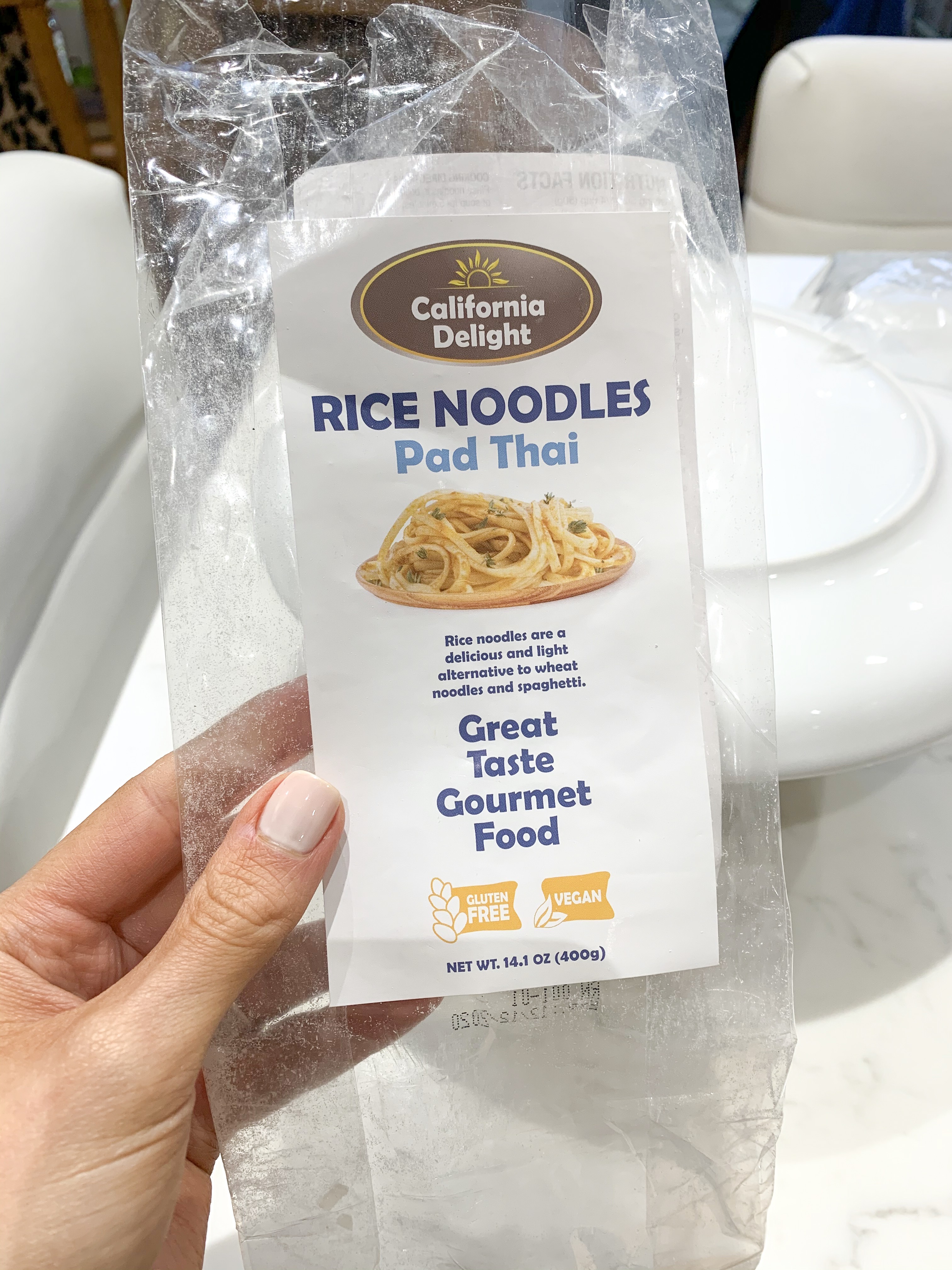 If you're craving a large bowl of warm, satisfying noodle deliciousness, this quick and simple meal is sure to keep you feeling cosy and satisfied (yet light and healthy!) during these freezing winter days!  Enjoy xx
Recipe
Serves 2
160g (uncooked weight) rice noodles, or any noodles of choice
750 ml chicken or vegetable flavoured stock, made from vegan stock powder
3 Tbsp. soya sauce (or Tamari for gluten-free)
1/4 tsp. dried ginger
1 tsp. coconut sugar or soft brown sugar
150g mangetout
2 large handfuls fresh spinach leaves
100g sliced mushrooms
A few handfuls beansprouts, baby corn or any additional veggies of choice, e.g. thinly sliced carrot, Chinese cabbage, etc.
Chopped/ shredded chicken / cubed tofu / soft boiled eggs, halved – to serve, optional
Chilli flakes to serve, optional
Cook the rice noodles according to the package instructions. When cooked, drain and set aside. Fill a pot with the stock, soya sauce, dried ginger, and coconut or brown sugar. Bring to a boil. Once liquid is boiling, add all the vegetables and allow to cook for around 3-4 minutes. Divide the cooked noodles between two serving bowls. Pour half the liquid and vegetable mixture into each bowl over the noodles. Sprinkle with chilli flakes (if using). Serve and enjoy!
Leave a Response
You must be logged in to post a comment.