The Food Effect Greek Salad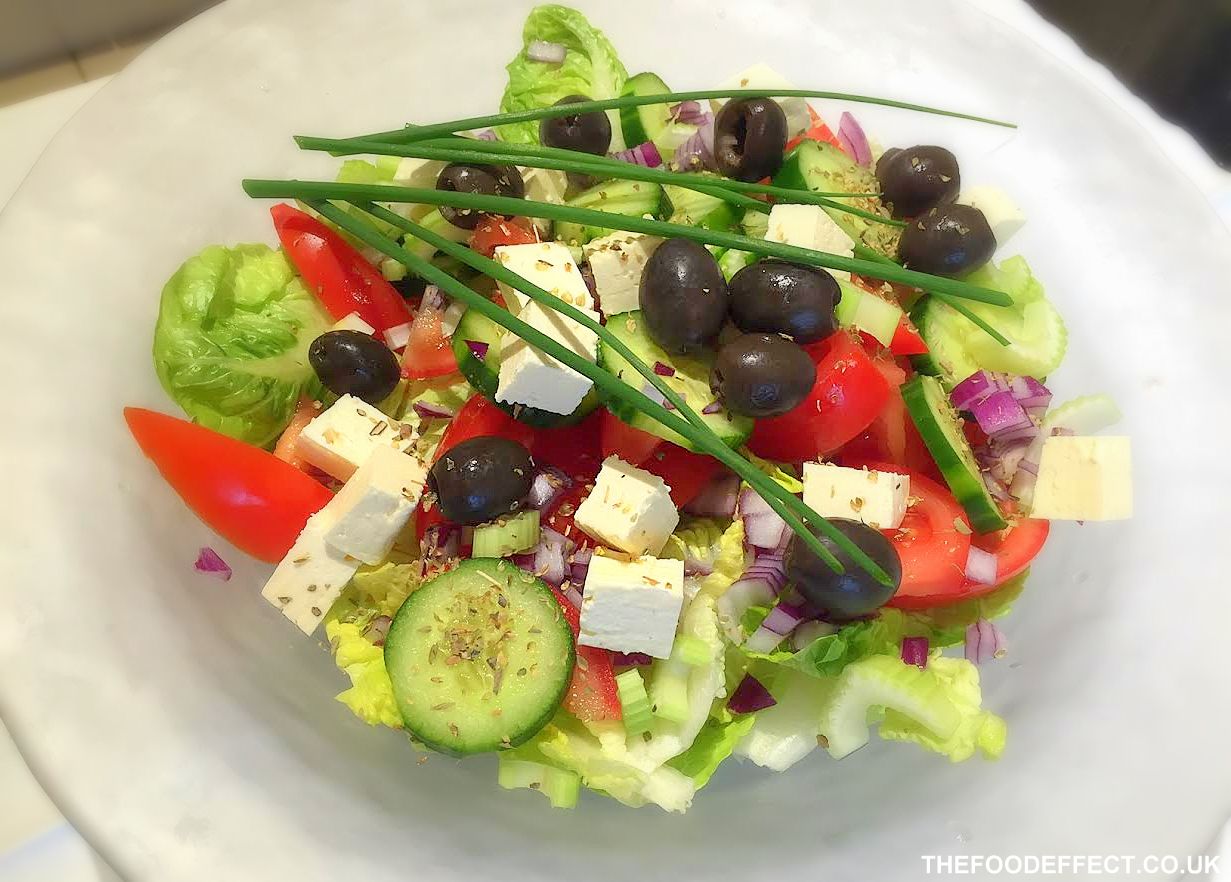 As I've been on a roll with The Food Effect Skinny Chicken Salad Deluxe and my Tuscan Style Tuna Bean Salad, (both of which proved extremely popular), I thought I'd get one more salad recipe in (for now!) to round out the trio – while the sun's still very much here with us in England!
This recipe is perfect for the current heatwave we're experiencing, when many (including myself) don't fancy slaving away over the stove-top or turning on the oven to cook a hot meal!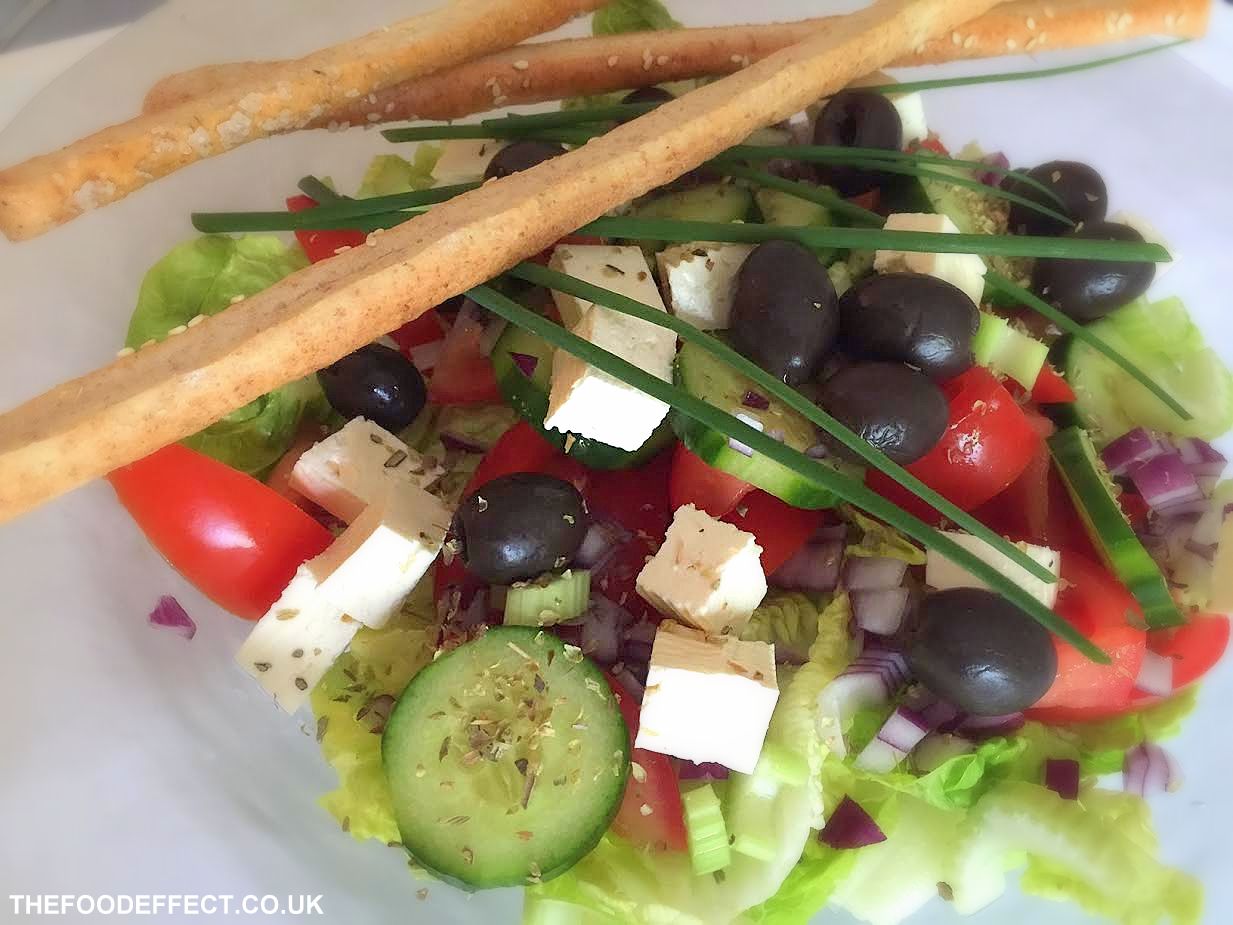 This protein-packed, fibre-filled salad is as good for you as it is colourful, and delicious.  What's more, with not much to do besides chopping some veg, it couldn't be easier to prepare!
Feta cheese (a type of goat's milk cheese) is a fantastic source of satiating protein and bone-building calcium and Vitamin D.  It is also a very good source of phosphorus (essential in an abundance of bodily functions including energy metabolism, DNA synthesis & calcium absorption), riboflavin and biotin.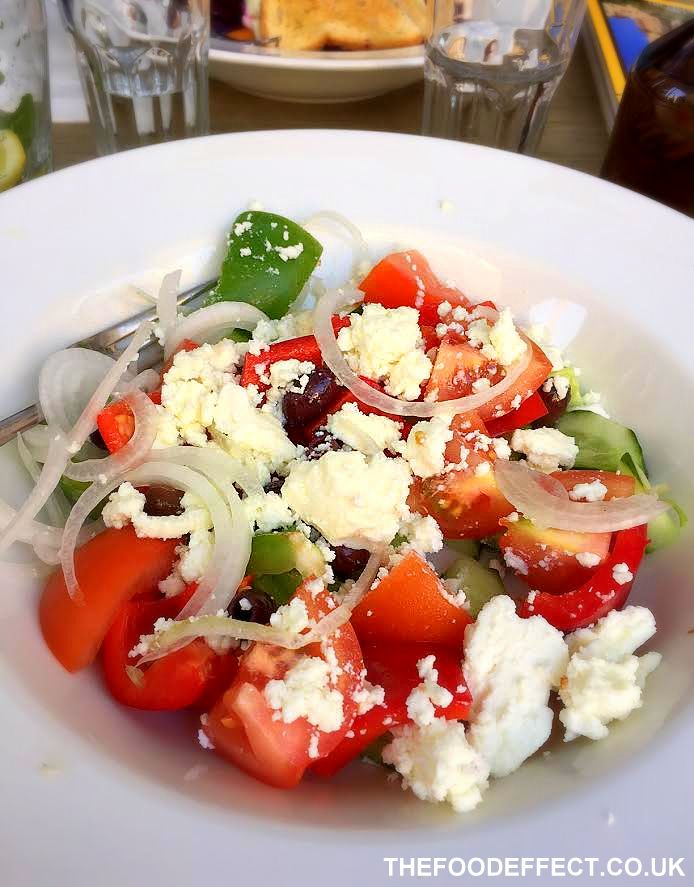 Olives and olive oil provide heart-healthy, skin-glowing unsaturated fats, that also aid in absorption of all the vitamins and minerals contained in the salad.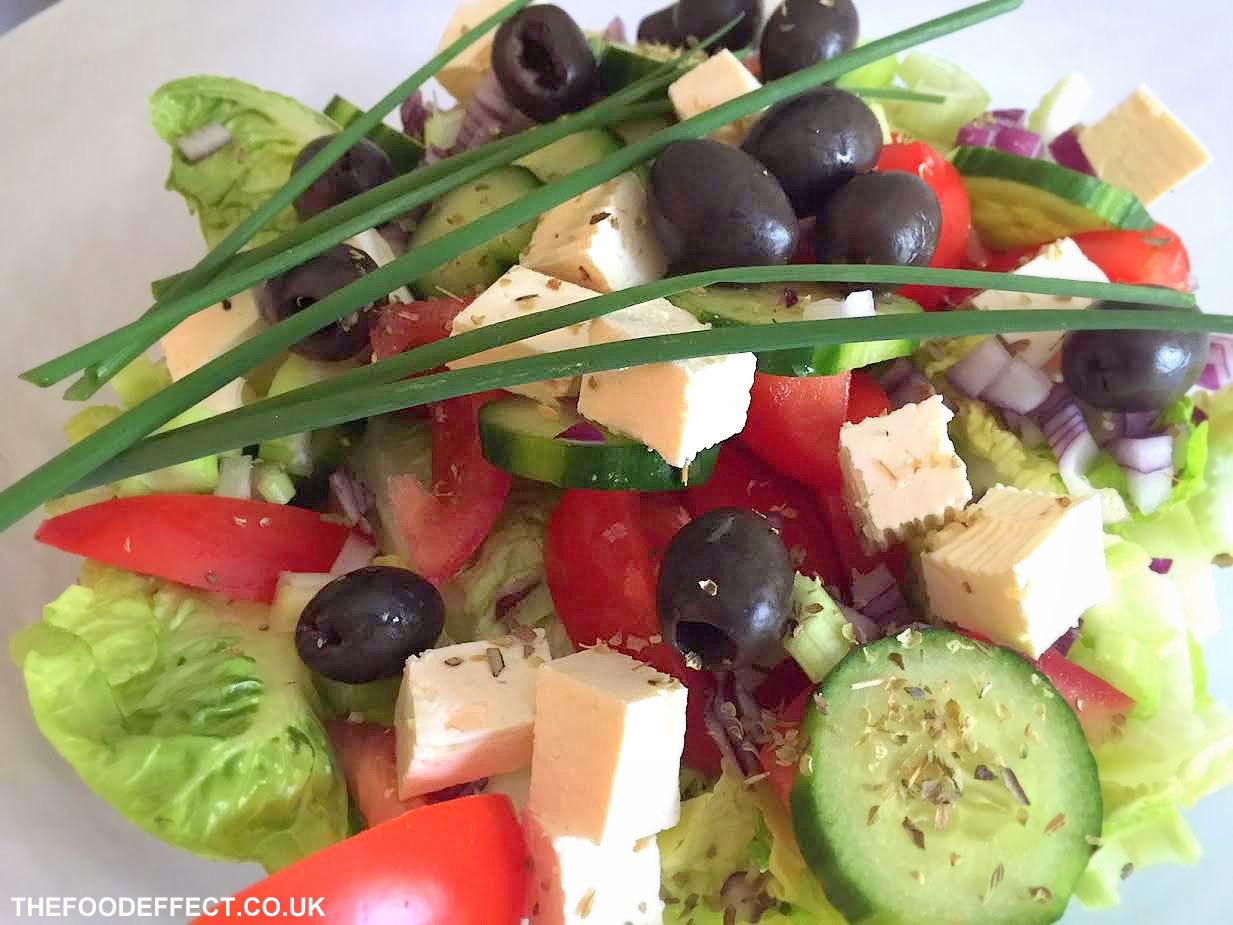 This salad makes the most http://premier-pharmacy.com/product-category/allergy/ delicious lunch – it's so light and fresh, yet incredibly satisfying at the same time.  It's also the perfect salad to prep the night before, pop in the fridge and take to work for a delicious, healthy lunch (just remember to keep the dressing separate until you eat it)!  You can even add a tin of tuna if you want to make it a heartier meal – either way it's delicious! So go on and give it a try – I can assure you it won't disappoint! 🙂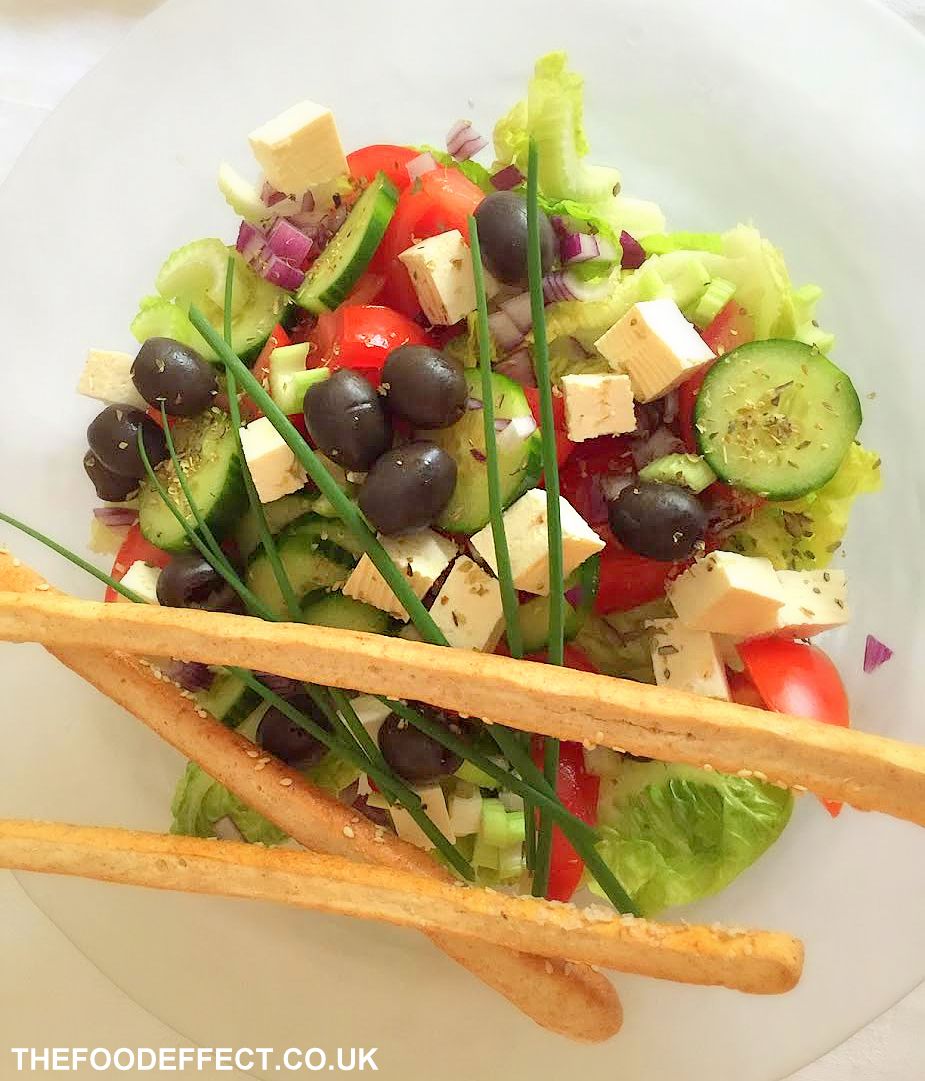 Recipe
Serves 2
Ingredients
2 cups romaine lettuce, chopped
1 large or 2 small tomatoes, coarsely chopped
½ cucumber, coarsely diced
¼ small red onion, finely chopped
2 sticks of celery, sliced
¼ cup pitted black olives
80g feta cheese
Dressing:
2 Tbsp. olive oil
2 tsp. lemon juice
1 garlic clove, crushed
½ tsp. dried oregano
½ tsp. dried dill
Salt and pepper, to taste
Directions:
Whisk the olive oil, lemon juice, crushed garlic and herbs together until well blended.  Season generously with salt and pepper.  Combine all the salad ingredients, apart from the cheese and olives in a large bowl.  Add the dressing and toss through to coat.  Top with feta cheese and olives.  Serve and enjoy! 🙂