ALL HEALTHY RAW CHOCOLATE TRUFFLE BALLS (updated!!)
This was one of the first ever recipes I put on The Food Effect blog (back in 2015!) See here for my vintage photos from that post! 😅 Thankfully my food photography skills have improved since then, but this recipe has stood the test of time and remained one of my all time favourites.
They're totally decadent, filling and delicious, you wouldn't believe that they're also super-healthy, good for you and all-natural too!
My clients absolutely love them too! And they're probably one of the most popular recipes from The Food Effect Diet books and people often share and post about them on Instagram. Hopefully you will after this post and video!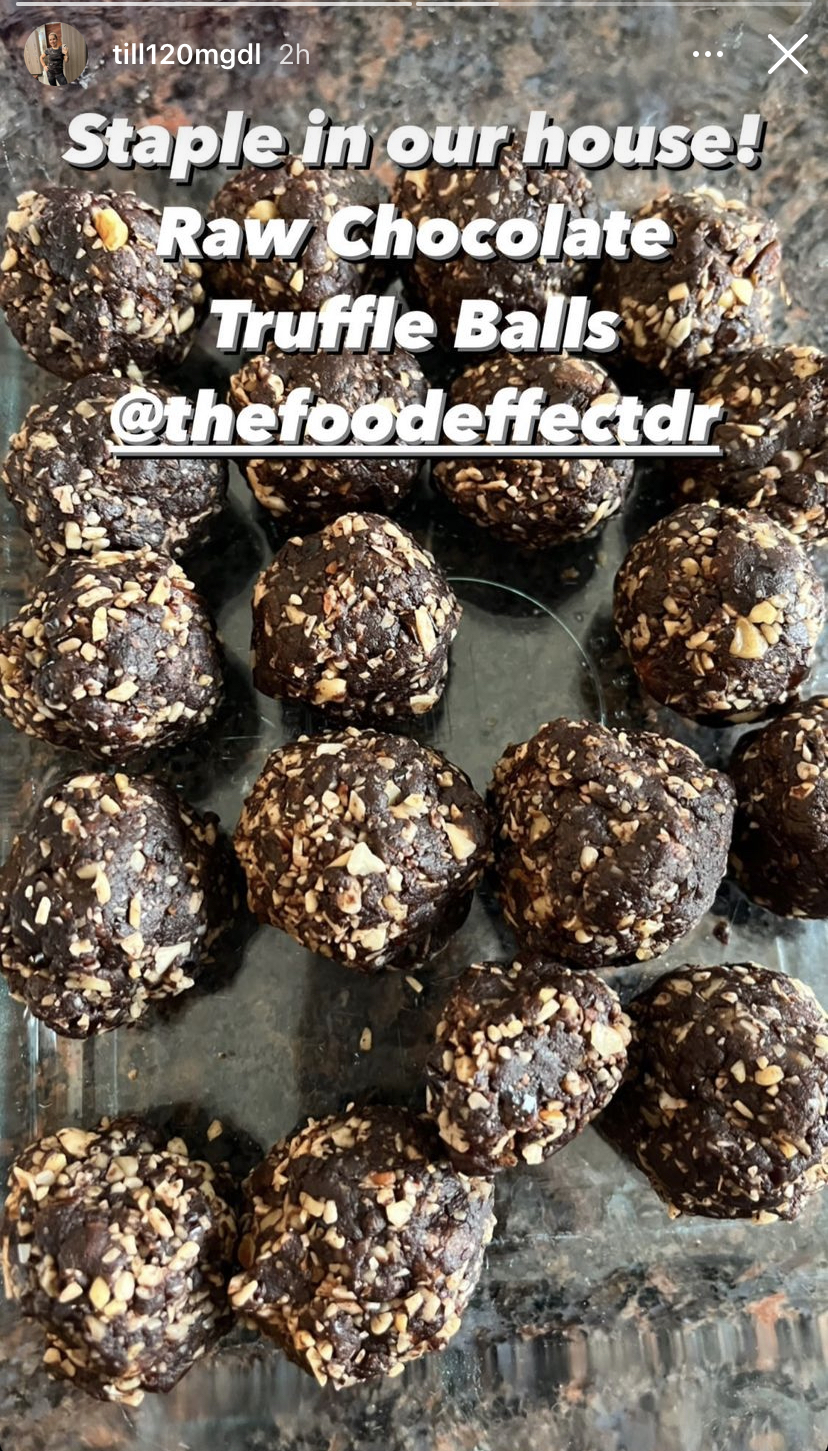 With Valentine's Day just around the corner, I thought it was the perfect opportunity to share this recipe, which is the perfect Valentine's Day treat – sure to please any of your loved ones – including yourself!
And if Valentine's Day has already been by the time you're reading this, they're just as perfect all year round.
They're gluten-free, dairy-free, refined sugar-free and vegan!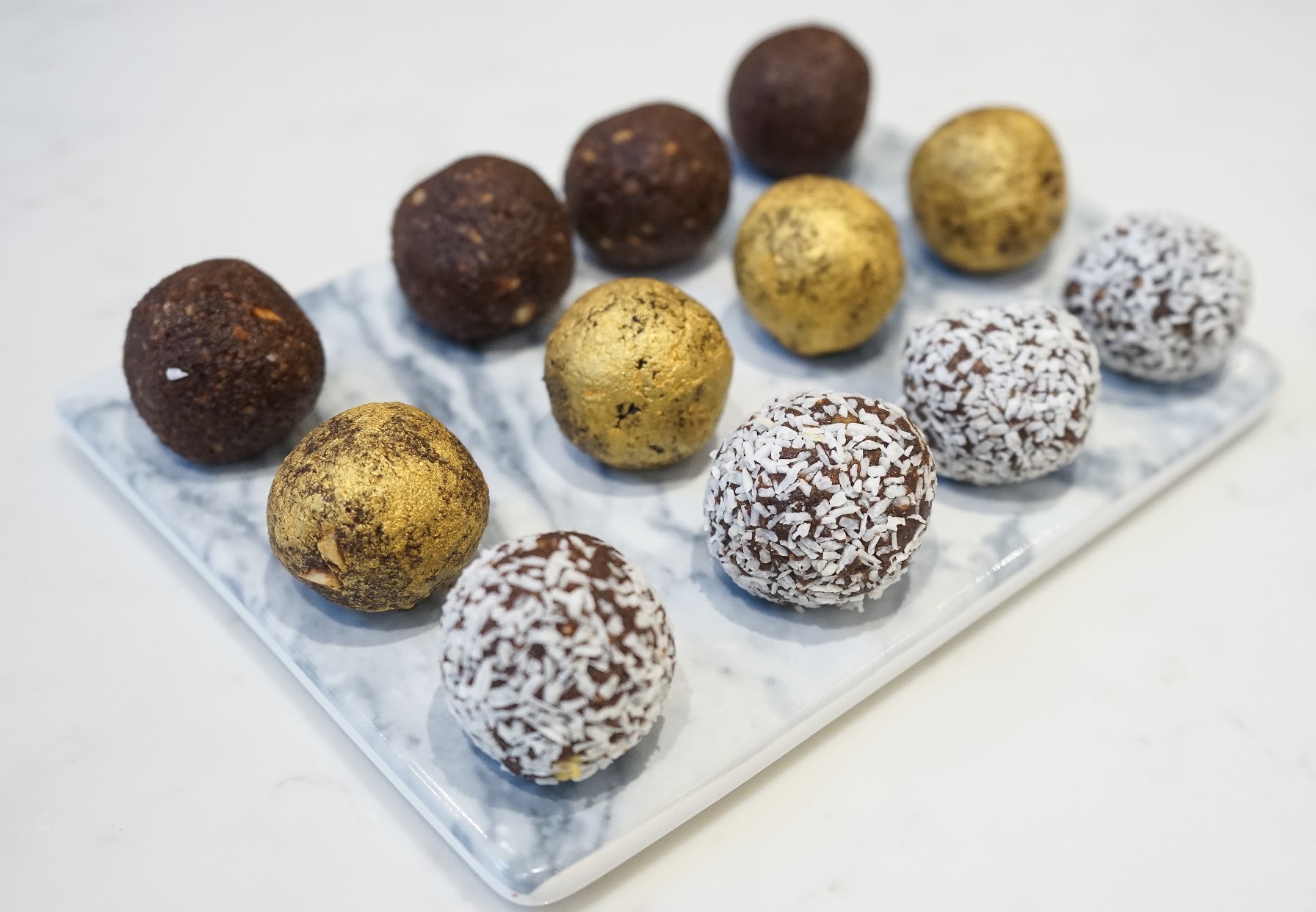 The perfect thing for anyone looking to cut down on highly processed and sugary snacks, as they are totally DELICIOUS and taste just as good as unhealthy chocolate truffles (I personally think even better!) but made from all natural whole food ingredients – so they won't give you the sugar spikes and crashes like the unhealthy versions do.
They are the perfect healthy snack to have on hand to satisfy those mid-afternoon or late night sweet cravings.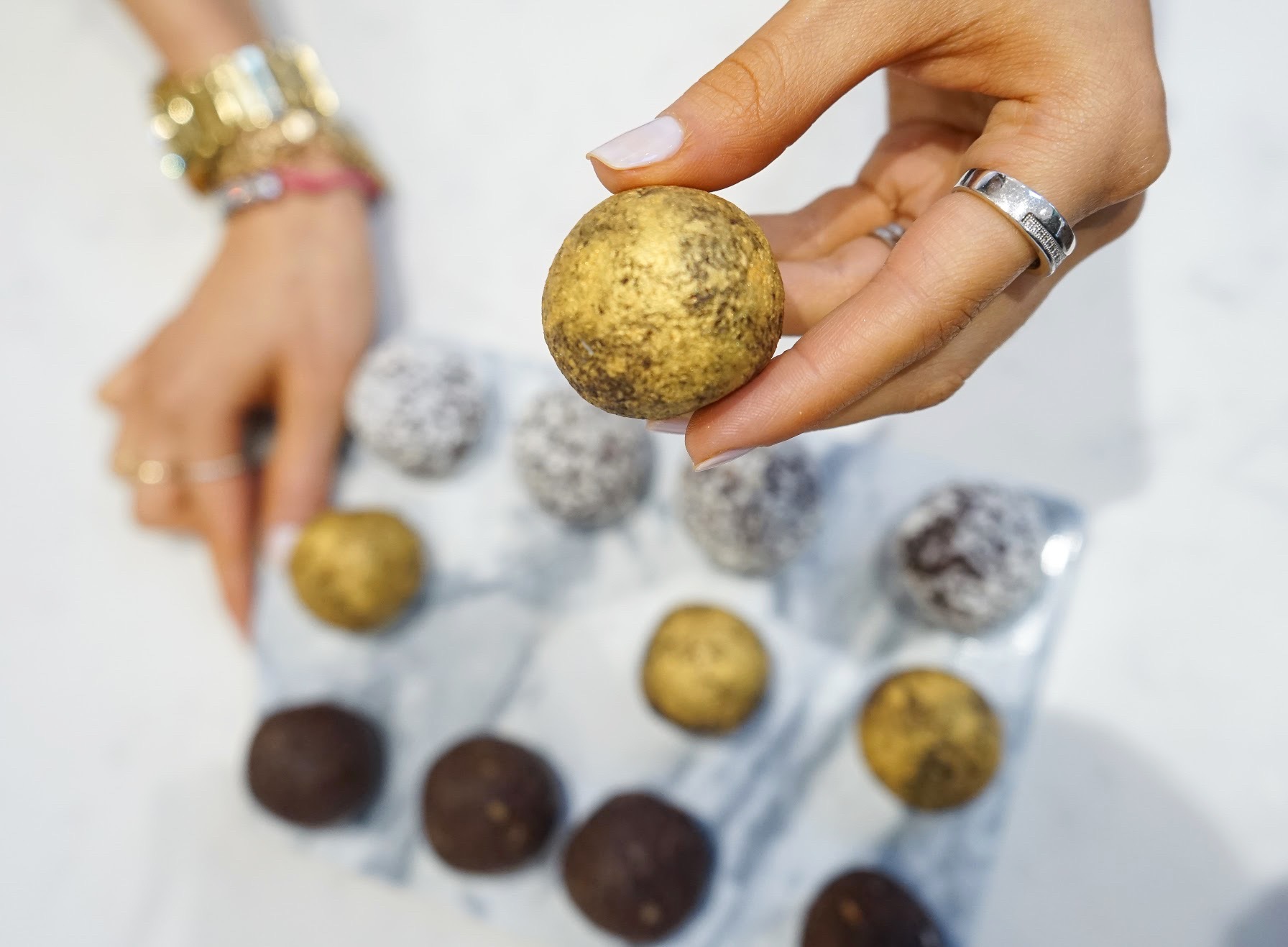 They also freeze well! I love keeping a batch in my freezer so that healthy snacks are always on hand!
For all the amazing HEALTH BENEFITS of the nutrient rich ingredients, read the older post on them here where I go into detail about that, or watch my YouTube video HERE!!
Recipe – makes 15-18 balls
1 1/2 cups (265g) pitted Medjool dates (soak in hot water for 10-20 minutes if they are not soft)
¼ cup (25g) unsweetened cocoa powder
½ cup (70g) unsalted almonds *
½ cup (70g) unsalted walnuts or pecans *
¼ tsp. salt
2 teaspoons vanilla extract
Optional to decorate: 1 cup shredded coconut / cocoa powder/ matcha powder (for rolling)
* Any combination of nuts you prefer (1 cup total) works perfectly!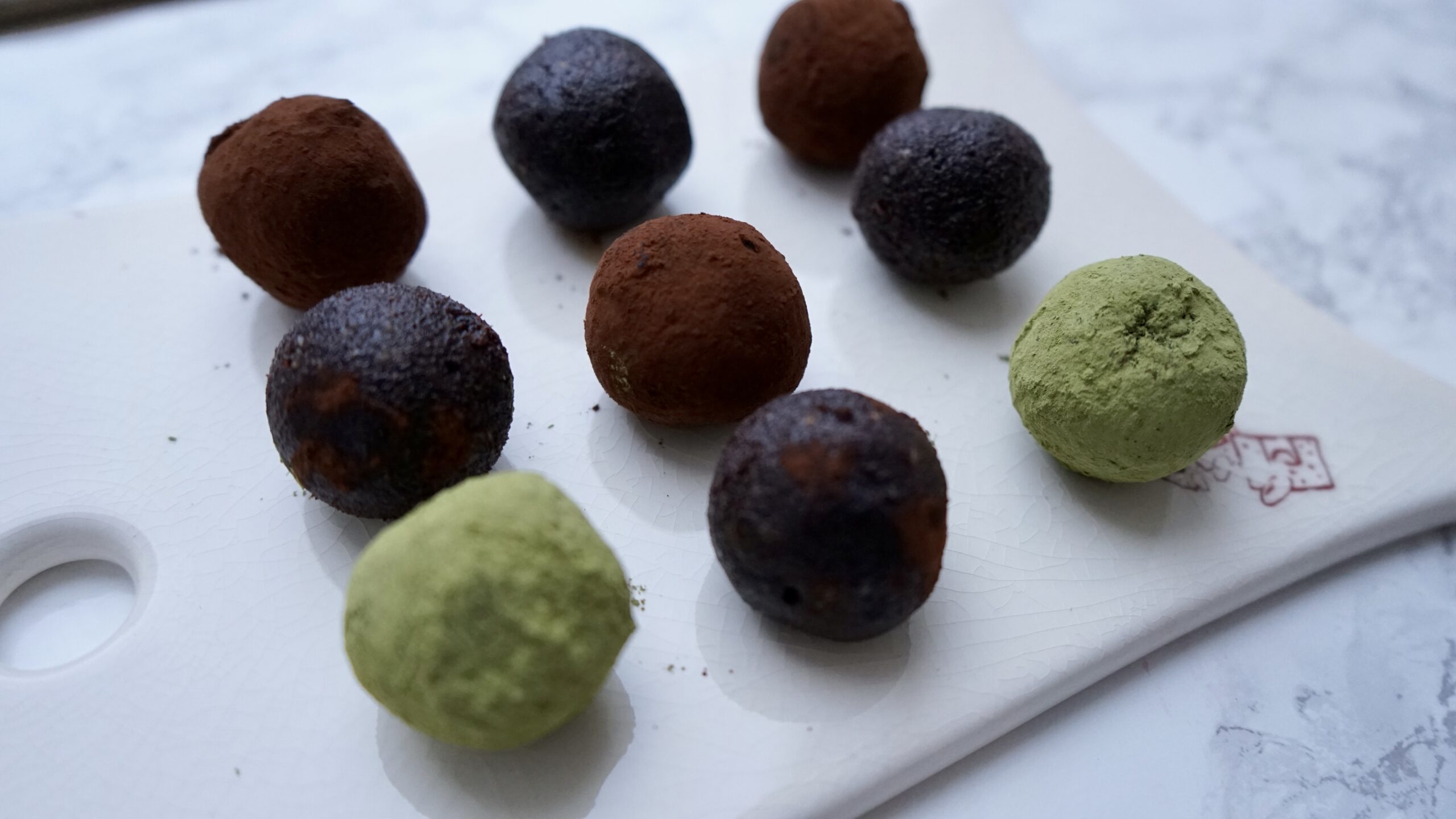 Put all ingredients (excluding coconut or other toppings) into a food processor.  Blend for a few minutes until a thick "dough" is formed (but still keeps some fine texture from the nuts).  Keep scraping down the sides of processor to incorporate all the dry ingredients incorporated.  Transfer the mixture to a bowl.  Scoop into 1 heaped Tablespoon size portions and roll into smooth balls with your hands.  If using, place coconut (or any desired topping) in a shallow bowl, and roll the dough balls in it to fully cover.  Place in the fridge for at least 30 minutes before serving. Enjoy!! Xx
P.s. These store well in the fridge for at least a week, or freeze perfectly for several months! 
Comments are closed.