HUMMUS WITH VEGAN MINCE

If you've been following me for a while, you'll know that I'm a HUGE hummus lover and advocate.
I have it alongside almost every meal, love snacking on it (with carrot sticks, rice cakes, you name it!), and advocate it to all my clients and in both my books.
It's packed with protein, fibre and healthy fats – the winning combination for satiety, stable blood sugar levels and weight management.
I've shared my recipe for my BEST EVER HEALTHY HOMEMADE HUMMUS on here and on YouTube, but this dish is next level – both in taste and presentation! I've been making it whenever I entertain (as part of a buffet lunch or supper), and it always goes down a huge hit! Pair it with some fresh pitta or challah bread and you'll have some very happy guests.
I also use the mince recipe to serve over rice, couscous or wholewheat pasta as a weeknight supper – we all love it in The Food Effect house. Whenever I share that I'm making it on Instagram, I get requests for the recipe. So finally here it is! x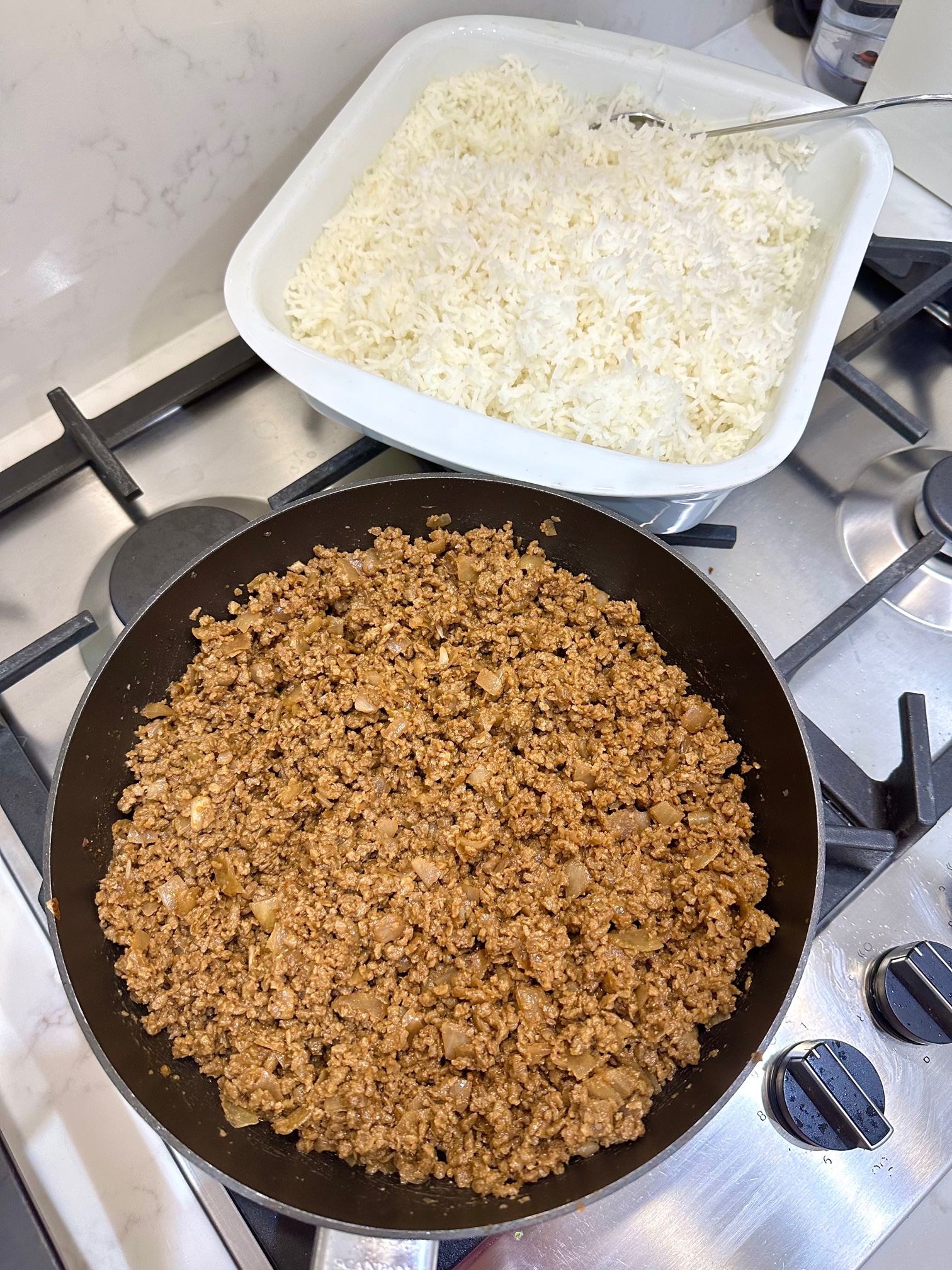 Hummus with Vegan Mince
Recipe
Ingredients:
360 g vegan mince (I use Tivall brand)
1 large onion, finely diced
1 Tbsp olive oil
1/2 tsp ground cumin
1/2 tsp coriander powder
1/2 tsp ground paprika
1/4 tsp black pepper
2 Tbsp. soya sauce (I love Bragg's natural soya sauce)
3 Tbsp. reduced sugar ketchup

To serve:
500g hummus (store bought or homemade). My hummus recipe HERE.
1 tbsp pine nuts, toasted (instructions below)
1 tbsp fresh parsley, finely chopped
Extra virgin olive oil (for drizzling)
Instructions:
On the stove, place a pan over medium high heat. Add pine nuts and toast until golden. Remove pine nuts from pan and set aside. Return the pan to stove, turn on to medium high heat again, and add the olive oil.  Add onion and saute until translucent (2-3 minutes). Then turn up the heat to high, add mince, spices and soya sauce. Cook, breaking up the mince into small pieces, until browned and cooked through (around 3 minutes). Set aside and cover so it doesn't dry out. Allow to cool to room temperature.
Once hummus is made, or if using store-bought: spread hummus onto a large flat platter, using the back of a spoon to create "swirls". Top with the mince in the centre. Scatter over the pine nuts and sprinkle with fresh parsley. Finish with a drizzle of extra virgin olive oil. Serve with pita bread or challah (IYKYK!) Enjoy xx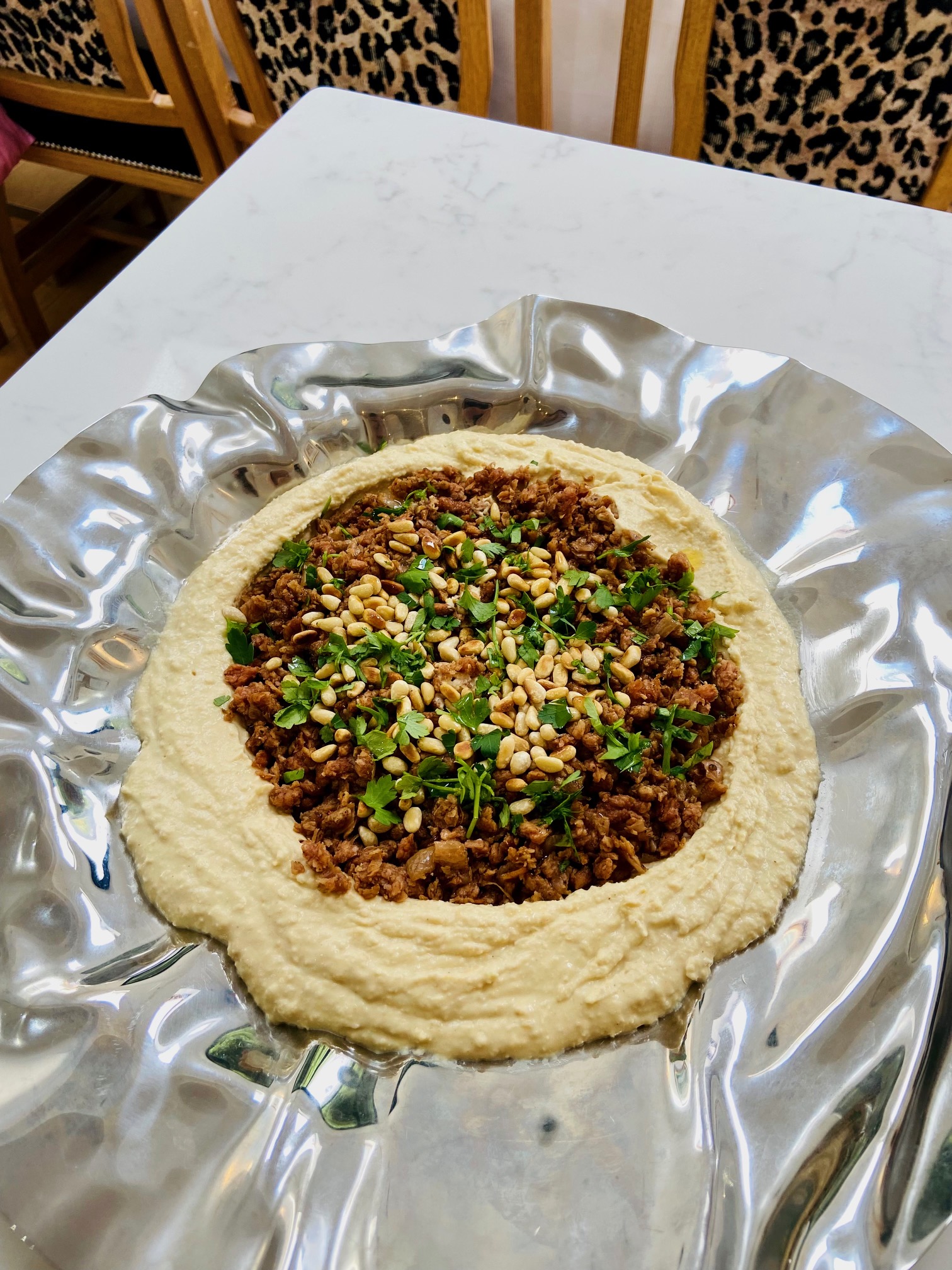 Comments are closed.